"Magic Touch" by Loose Ends
"I love the melody, I love the harmonies, I just really like that kind of vibe. It makes me happy. I like it, I just like the song, it's like if someone said 'explain the feeling of sadness', I just can't. The feeling of music is in your brain.
"It's like asking 'why do you enjoy a massage?' I don't know it just feels good! This song feels good on my ears you know?"
"Lean 4 Real" by Playboi Carti feat. Skepta
"The instrumental has a spooky scary, psychedelic sound. I was at a gathering and played it, when it finished everyone said 'what the f**k was that?' It gives people a weird vibe, but secretly they like it! If you get into it you really get into it. The repetition of the chorus is hypnotising."
"Nights Over Egypt" by The Jones Girls
"It feels like a Hollywood film, like an adventure you're about enter. Their vocals and voices are so nice. Melodies."
"Bizzi's Party (Booker T Vocal Lick)" by Bizzi
"I remember my boy played this at his house in Cricklewood and I was like 'Bro! What tune is this? This is sick!' and he was like 'Yeah yeah blah blah blah' and I was like 'Cool!'.
"I heard it and then made a video of me dancing to it on my Instagram ages on 2016. I love the way you can't really understand him but his voice is being used as an instrument. In fact all the other songs I've picked are the same where the voice is used as sound rather than just lyrics. It's a proper hype tune that gets you excited."
"Holy Dance" (Large Sound mix) by Agua Re
"I remember my boy played this at a house party and everyone hated it, they wanted to hear Trap only. I think it's an Italian house tune. I love the keyboard chorus it has, it just goes so smoothly.
"Certain songs I can only listen to for 40 seconds before it gets boring. I can hear this all the way through, freestyle over it, and just get lit."
"Find Your Wings" by Tyler, The Creator
"I quite like the fact he did a spoof of a tv performance on his video. Its a classic '70s sounding song, the melody is beautiful. A proper love song. "
"Nuestro Planeta" by Kali Uchis feat Reykon
"The chorus is so spot on, and so catchy. It's not even words it's just humming and i think that's amazing. Before people say that I copied her Spanish song, I wrote 'I Can Speak Spanish' before I even discovered her. This song was how I discovered her though. But this song is fucking cool, the instrumental is quite psychedelic in a way and I really like that."
"Hello?" by Clairo feat Rejjie Snow
"The chorus is really catchy, I really like Clairo's voice in this, her voice in general is really nice. With her soft voice and Rejjie's deep tone it's good different mix. The song's not too long, I've got a short attention span so it works for me. The vocal sample thing is pretty sick, which is something else that made it catchy for me."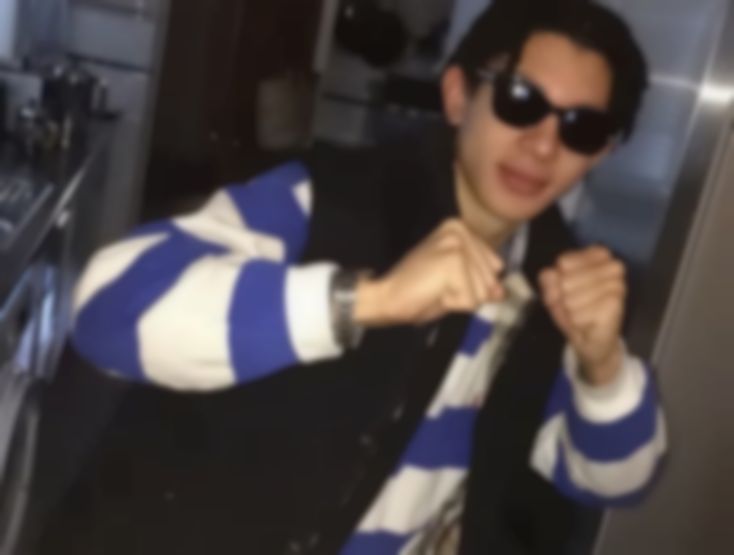 "Summer Is Long" by Jimothy Lacoste
"This my favourite song of mine. It was the second song I've ever written, the first being "T.I.M.M.Y." Everything I'm saying on this was true. I wrote in 6-10 minutes on my Aunty's couch. I freestyled instrumental, the piano went down on the first take it just came out, same with the drums.
"I started writing to it and all these thoughts started coming out of the day I'd had, how I was bored, how I've got no friends there. How every time I go to Spain I have a shit time but the food is really good especially the sweets and cakes. How everyone has a nice Dad, everyone there has a family and in London no one really has a family...well I don't anyway.
"It was just all coming out, it's a nice short song and one of the best I've done in my opinion."