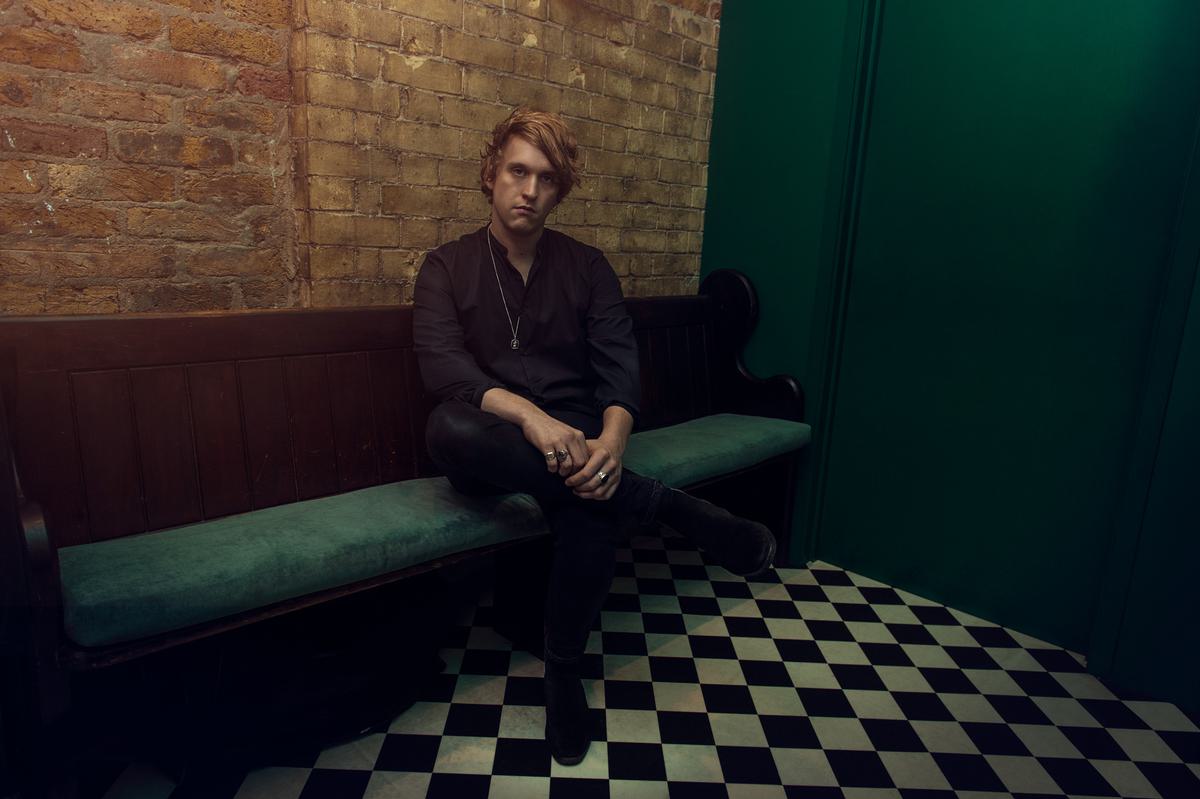 Track By Track: Rhodes on Wishes
18 September 2015, 12:30
Singer/songrwriter Rhodes unveils his long-awaited debut album Wishes today. It's been gestating for quite some time, following a string of gigantic tunes and releases like the Home EP, and sees Rhodes delve into deep introspection, dissecting his own guilt, anxiety, and relationship foibles - although personal, his honey-laced hooks and empowering vocal lines make it ring true for many more minds.
Rhodes explains the ins and outs of exactly what's going on during Wishes in this Track by Track guide.
Intro
This was the last song I wrote for the album, and it's about wondering whether or not everything you give, even if it's all you can give, is ever going to be enough. I worry sometimes with relationships and even worried at times with this album as to whether I was giving it all I possibly could.
Close Your Eyes
This is a song about overcoming fears, believing in yourself and being there for one another. A theme that runs throughout the album. The song started with battling my own demons, and slowly turned into something I think most people can relate to.
Raise Your Love
This is a song about how we express love and whether or not the people we learn about it from are showing us the right way. My parents broke up when I was young and I wonder how that's affected me now as an adult. It's certainly affected the way I feel about relationships. To me, "Raise Your Love" means to practice what you preach, or you may end up doing wrong by the ones you care for.
You And I
This is a song about growing apart. It's about the people we drift apart from, the people from our hometowns, the best mates we used to play at the park with, the guys we met a university and thought would never lose touch with. I bumped into my best mate from school a while ago and he was deeply upset about something; the song came after that meeting.
Breathe
"Breathe" is a song about wanting to give up on everything, but then finding a way through. A friend was struggling with depression and I wrote this song for her, I wanted her to know how beautiful she is and how much she means to me.
Somebody
This is the most introspective song on the album, and I wrote it when I was feeling quite anxious about life and struggling to integrate properly and do the things I wanted to do. It's about looking in the mirror and not seeing what everyone else sees. I've spoken to a lot of people who relate to that since writing it.
Turning Back Around
This is one of the first songs I wrote. I was playing in a band with three of my best mates before I decided I wanted to be a solo artist and leaving was incredibly hard. I felt like I was turning my back on them but really sometimes we have need to do things for ourselves; it felt selfish at the time but I know it was the right thing to do.
Your Soul
I wrote this one after a relationship had fallen apart. Sometimes we meet people in life that seem so perfect but you're just not both in the same headspace and that particular time. It can be sad. It's about holding onto the good times.
Losing It
I locked myself away when I started writing and didn't see too much of my friends or family at all. I suppose the song is about cabin fever and wanting people to know that I had a plan and that I hadn't forgotten about what's important.
Let It All Go
"Let It All Go" is the only collaboration on the album - Birdy and I spent a day together at the piano and wanted to write a song about being strong. It's a break up song and I suppose we wanted to sing about something we both related to and thought other people would find inspiring.
Better
I wrote this song about a story from my childhood where me and four or five other friends all slept out in the park... we'd all told our parents we were staying at each other's houses, and I don't think any of us really wanted to do it at the time but we wanted to act tough. The song about acceptance and wanting to be a part of something.
Wishes
I think we all wish for many things in life and I know I spent a lot of time thinking and dreaming of what I wanted but didn't actually get up and do much to make things happen for myself. I spent a long time contesting in the wrong rings. The song is about the importance of chasing your dreams or they might slip away.
Wishes is out today via Rhodes' own label Rhodes Music. You can stream it below via Spotify.