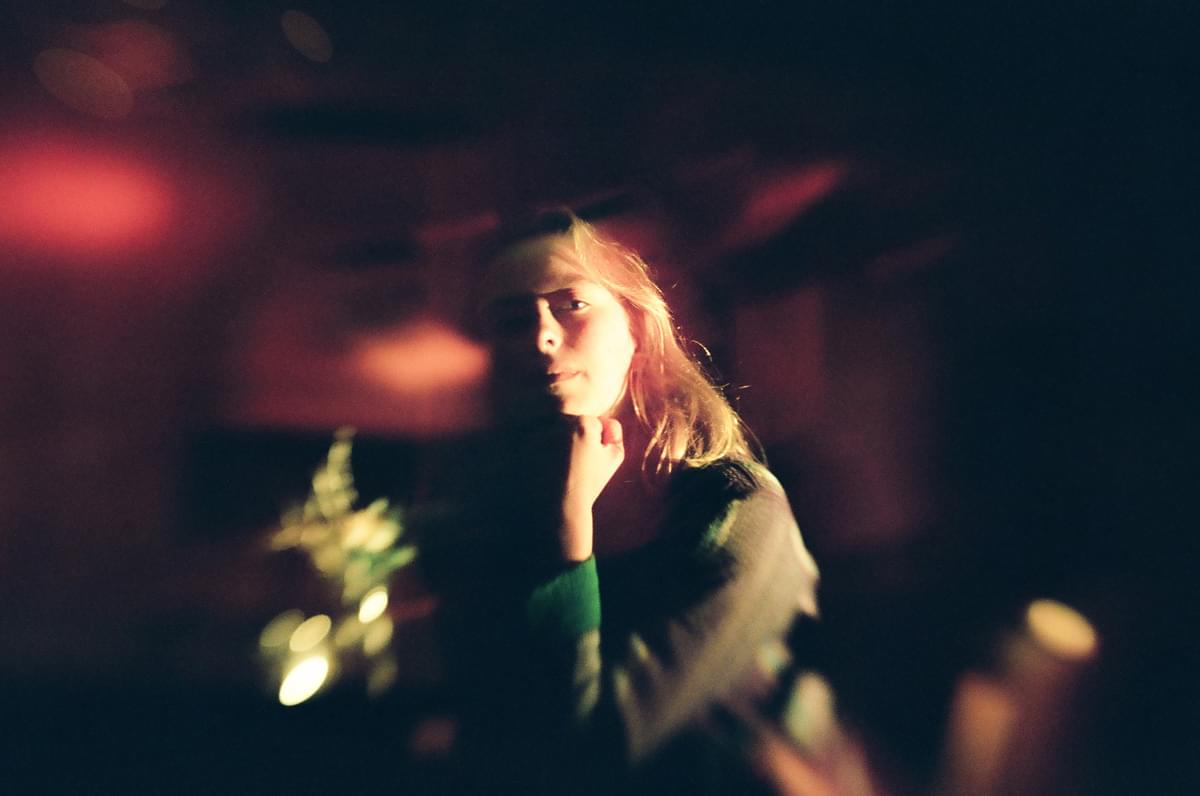 On the Rise

Naima Bock
30 December 2021, 14:30
Leaving behind the band she co-founded, Sub Pop-signed Naima Bock knew her next move needed to be on her terms - even if that meant exploring the world outside of the music industry.
When Naima Bock and the other three-quarters of Goat Girl formed back in 2016, they found the upswing almost immediately. Signing to Rough Trade, the group released their ambitious, politically-charged self-titled debut in 2018. Shortly after, Bock amicably parted. Leaving behind her 'Naima Jelly' moniker, it was time to rediscover Naima Bock.
"I don't think it's a particularly good thing, but people are finding it more…or at least the musicians around me seemed to be finding it more and more difficult to be in bands," she tells me. "Like, everyone has to have their own project - which is nice - but I remember thinking 'Oh god, humans are unable to deal with each other and we each have to have our own individuality with our little things'…even though I think I didn't want to think of it like that."
Stepping away from the band also meant leaving behind the only thing she'd known for three years. A little change and a little reflection were necessary before her next musical step. Currently sat in her room, munching down on various snacks ("I've just had one of those days where I forgot to eat you know?") Bock is every part approachable and relaxed. "That was part of the reason that I left because it's that kind of stupid ego thing where you're a bit like I just want to express myself," she admits. "But then it sort of turned into something else because I was playing gigs to challenge myself because I was always really scared of performing. So, that was kind of the main reason I was doing those not because I thought the songs were very good. Or because I didn't think they were worth it - it was more just to scare myself."
After leaving Goat Girl, Bock found herself venturing into new challenges. Although she "sort of immediately started playing shows on my own", instead of following this pathway, Bock instead opted to explore a more terra firma-based calling. Currently studying for a BA in Archaeology, before that she unexpectedly found herself becoming a bit green-fingered ("I wasn't the best gardener in the world," she laughs.) Removing herself full-time from the hustle and bustle of the music industry into these more practical based worlds was a necessary move.
"It was therapeutic," she recalls. "There was something attractive about being close to the ground, especially in England because you don't really get to be near it that much. And the actual soil, it's cold and another little world full of microorganisms, where you find all sorts of insects and stuff which makes you feel like a kid again. After the gardening, I went on to do a degree in Archaeology with the intention to go on digs and stuff. I think that those two are kind of interlinked in a way but Archaeology's just a bit cooler."
There's symbolism in Bock's move into more manual-focused exploration. Both involve sifting through the ground, there's certainly a loose metaphor involving cleansing through dirt and hard labour, but with Bock's clarity cutting through any nonsense, there's no time to get caught up in such allegory. "I think there is a graft to being in a band but it's very much more mental. It's just more abstract," she says. "I found that the simpler thing of digging down or carrying heavy things and stuff like that just is what it is. I mean, there's no 'Should I do this? Shouldn't I do this'?
"I think it helped with the mental chatter because I found that got really depressed when I was on tour with the band, and I just had loads of trouble with that kind of stuff, [but] the more physical things I always found easier. Also, since I was 18, I've always gone over to Spain to do the Camino de Santiago as well, which is sort of in the same line. It's almost like whipping yourself for no reason, it feels good…that sounds really masochistic!" She breaks out laughing.
Like removing the Goat Girl Naima Jelly moniker and stepping back into Naima Bock, excavating dirt to find life both past and present, it was all in the effort - conscious or not - to rein in the aforementioned ego. Recalling her stint walking the Camino de Santiago, where "you're kind of reduced because you're tired," being surrounded by people in search of a similar deliverance struck Bock: "It was very clear to me that once you got like a week in everyone was just stripped of their ego and stripped…that physical tiredness, and then mental tiredness as well because you're just walking all day," she explains. "There's a kind of will to carry on even though no one's making you. After seven days, that just goes and then you meet people, and you realise that everyone is the same. That's what's so nice about that place. You talk to people from all over the world, and once their bullshit is out of the way and they're too tired to be able to make small talk it's like this real tender connection that you make."
Her return to music proper came amid her Masters degree and gardening. But in the same way she (attempted) to nurture gardens into full blossom, she had to let the music find its roots in the subconscious of her mind before reaching any notion of embracing the caustic fray once more. Exploring her familial rooting, including her childhood years in Brazil (Bock moved the the UK at the age of 7), there's a special component to her birth country's music that England doesn't quite hold up. "For me, it just reminds me of home a bit. I go back every year or did before this," she tells me, with an emphasising nod to the state of the world. "So, there is a bit of nostalgia, but I think as I got older I got more knowledgeable about music and then saw musicality in it and just really listened to the lyrics and really paid attention to the sounds and all of the different arrangements and the percussion; the rhythms; and the guitar; and just so much of it is so complex, and sung so simply and sweetly," she gushes.
There's also the sociopolitical undertones that glide effortlessly throughout Brazilian music - as opposed to more traditional, all-or-nothing British sound that tends to prefer an attacking rather than enveloping approach - a brash bark instead of bite quality. Brazil levitates above, as Bock explains it, "This completely un-showy voice like bossa nova music, and holding this complicated, real musicianship underneath it."
The social side stems from the music's beauty juxtaposed with the less desirable aspect of life in Brazil. "You go and there's great sadness and great suffering, and then there's great celebration, " Bock tells me. "So I think for an English person, I can find it so confusing because England is different. People aren't really that happy. [But] millions have so much more difficulty, and hardship; so much corruption in politics, and financially and all of this stuff, and yet there's still this beam of light that sounds…they're just real happy people which is nice."
This natural inclination to be happy circles back to Bock leaving Goat Girl. All completely amicable ("It was a really difficult decision which took a long time to make because I really did enjoy it"), her excursion forward into creativity after digging and raking the literal and metaphysical landscapes of this world came about through one reason only: "Ultimately, it's always been music because it's the only thing that I've actually stuck to since I was young," she laughs.
With her solo debut to come, the first offerings from Bock's catalogue are delicate excursions through her past and present. They subvert, twisting and turning amongst sparse soundscapes, Bock's inner-working protruding throughout - including a cover of the Brazilian track, "Berimbau": "Truth be told, it was a little bit of a cop-out because we that to be recorded that like a year and a half ago in Joe's bedroom with a Zoom!" She says with a smirking air of secrecy.
To put any weight on her solo outing would be doing its purpose a disservice. Naima Bock's new musical exploration traverses where she's been or wherever it is she's going. A grand statement, yes, but when she's been on pilgrimages - near enough a microform of self-flagellation - both near and far when the one thing that calls you keeps coming back, it's hard not to answer.
"It's kind of the thing that I know will follow me through my whole life, so I think as long as it keeps flowing, then I'd like to keep doing it," she says with a gentle smile. "And ambitions wise, I don't really know it never really feels up to the person to decide that but I think just keep going and then see? I mean maybe it'll run out and I'll have no new ideas. And then I'll go dig a hole."
Get the Best Fit take on the week in music direct to your inbox every Friday