"God." replies Joe Mount, deadpan. "And you know what that means, Jen? That means you've been around for a long time as well."
Touché.
Founded by Joe Mount in 1999, it was 2005's debut Pip Paine (Pay the £5000 You Owe) that acted as a catalyst, most notably the single "You Could Easily Have Me". As nu-rave rose and morphed into a kitschy French house craze, Metronomy rode the wave between bands like Klaxons and Foals, but always in their own lane. From a trio decorated in DIY lighting solutions, to the newly expanded quintet in today's press shots, there's a richness to their back-catalogue and a consistency that sets them apart from many mid-noughties namestays.
The band has recently welcomed previous collaborator Michael Lovett as a fully-fledged member. He plays alongside Oscar Cash, Anna Prior, Olugbenga Adelekan and of course, Mount.
Perhaps I'm being overly-sentimental, but when you grow up with a band, you'll always see a little of your life in each new release. On their sixth - Metronomy Forever, out next month - Mount certainly appears to have found himself firm and content in his late thirties. There's a settled confidence to the music, as well as his approach, and a mature, near dark humour across the album.
The biography I'm given ahead of our interview (penned by VICE's Joe Bish) is tongue-in-cheek to say the least. Has Mount given up caring what people think? "I guess" he shrugs over the phone. "What it is, is I've reached an age, and I'm sure it happens to everyone, where I've realised that everything I thought was the most important thing in the world is in fact not. And then it's just realising that in music, you're sort of - and this sounds like a big statement for something so silly - but you're dealt the hand that's given to you. You are what you are."
So for clarity, even if you're dead serious about a single, video or record, there's still space for it to be treated flippantly? Mount takes a deep breath: "I think that for a long time I was very worried about the idea of curating or managing the image or the output and how people see Metronomy and how people see me and how people are gonna see it in ten years or twenty years. Thinking about it in this big way. And I just realised that actually, it's just music isn't it? It's just a band. It doesn't matter how much you try and manage people's opinions, you can't at all.
"And that's just sort of the wonderful thing about music. Everyone can tell me that The Flaming Lips are super amazing and important and I can be like, nah they're shit. It's just opinions, that's all it is. And I think I got to the point where I realised that I love the process of everything, and just trying to manage outcomes isn't a good way to live your life.
"I think there was some catharsis that I got from the release of the record that I shared with Robyn"
Alongside Metronomy, Mount also works as a co-writer and producer with artists like CocknBullKid, Nicola Roberts and most recently with Robyn on Honey. So, did having that very visceral experience of working through someone else's heartbreak give him his new, enlightened perspective?
"One thing was that in the end her turmoil became my turmoil" replies Mount. "It became a very shared experience making that album and working through it in an emotional way and a practical way. It was just super intense. In the past three years, I've made a break-up record, I've done it. And even though it wasn't my relationship, I still had to get so involved in it that it did feel like this big, huge thing. And I think there was some catharsis that I got from the release of the record that I shared with Robyn.
"And the brilliant thing about releasing it was now I can get back to me and my stuff and where I'm at. And I was like, well actually, I'm great at the moment, I'm really happy. And of course the irony is I'm super great, I'm really happy, but of course we're all gonna die."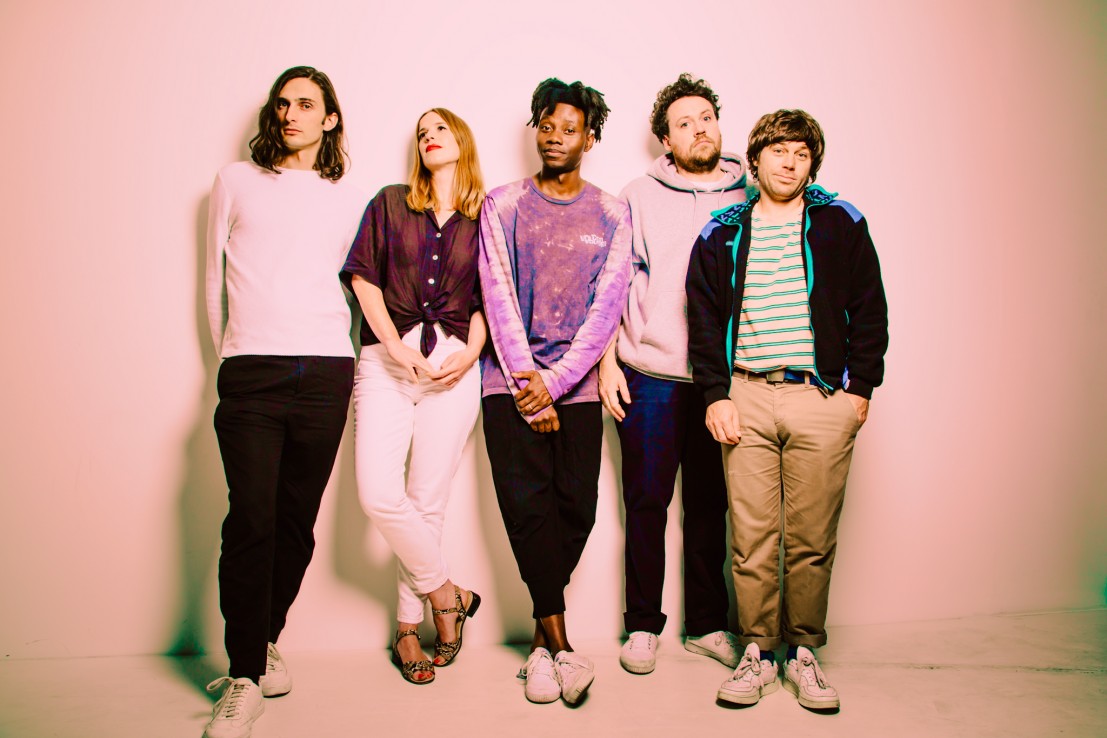 Working in music, so much of your livelihood is reliant on travel; short and long haul flights, festival weekends around the world, splitter vans down motorways. Mount and I speak days after The 1975 release their collaborative essay with Greta Thunberg. In the face of impending environmental disaster, does Mount feel like there's anything he can do to curb the carbon footprint of Metronomy?
"It's tricky isn't it?" he sighs. "Basically, it's impossible for me to do my job without being not particularly friendly to the planet, you know what I mean? I remember when we did this tour with Coldplay in America and they were trying to do it carbon neutral, or they were definitely trying to do it in a very environmentally friendly way. And at the end of each concert they were playing, there were cars waiting for them outside the venue and they had their engines running for like, the last half hour of the gig. And I remember thinking, I don't think the band know this is happening. I don't think the band know that whilst they're trying to be really caring and ecologically sound, I don't think they know that there's like four massive cars outside with their engines running for them. It's really hard to do this and to be environmentally sound. But it's not hard to run a country and make sure that you have targets which you reach. You're made to feel quite responsible for it as a person but I guess that's what those people are trying to do, Greta Thunberg and Extinction Rebellion. They're trying to make governments change."
On their last record, Summer 08, Metronomy took a year off from touring, the album's title an allusion to Mount's last free summer not being on the road. So in that sense, perhaps it was the greenest of all their records? Mount laughs. "I heard something very interesting the other day, that streaming is very un-environmentally friendly. Did you know that? Because of the energy that it takes. The more damaging kind of streaming is online gaming, just the amount of energy it takes from the servers, the heat it generates, all that stuff, it's very bad for the environment. So there you go, isn't that curious?"
But by relying predominantly on the music, with very little tour activity, was Summer 08 - or at least some of its tracks - overlooked? "In a way it's the opposite" corrects Mount. "It was supposed to be a sort of, I don't wanna say non-event, but it was supposed to be a comma or a full-stop for the last eight years. It was supposed to be 'we're not gonna tour for a bit but I want to keep putting music out because otherwise you disappear'. And so the plan was that it would come out and then very quickly would be another record which would be a proper release with a proper tour and promotion and all that stuff. And then for a number of reasons from mundane ones to creative ones, the gap was longer between Summer 08 and this one. So it became more of a proper record than it was ever supposed to, in a way. And when we were touring last summer, that's when we were playing lots of songs from that album, but in a way the space that was around it in terms of releasing made it seem like it was more important than it was, if you see what I mean?"
So the record actually over-achieved?
"No! Because then it's under-achieved because it was a proper record then. Do you know what I mean? It was sort of an experiment on my part and I think, essentially, it did what it meant in that no one's forgotten about us. It kind of did what it was supposed to, but it would have been nicer if this album had been finished and released quicker, but it's not how it happened."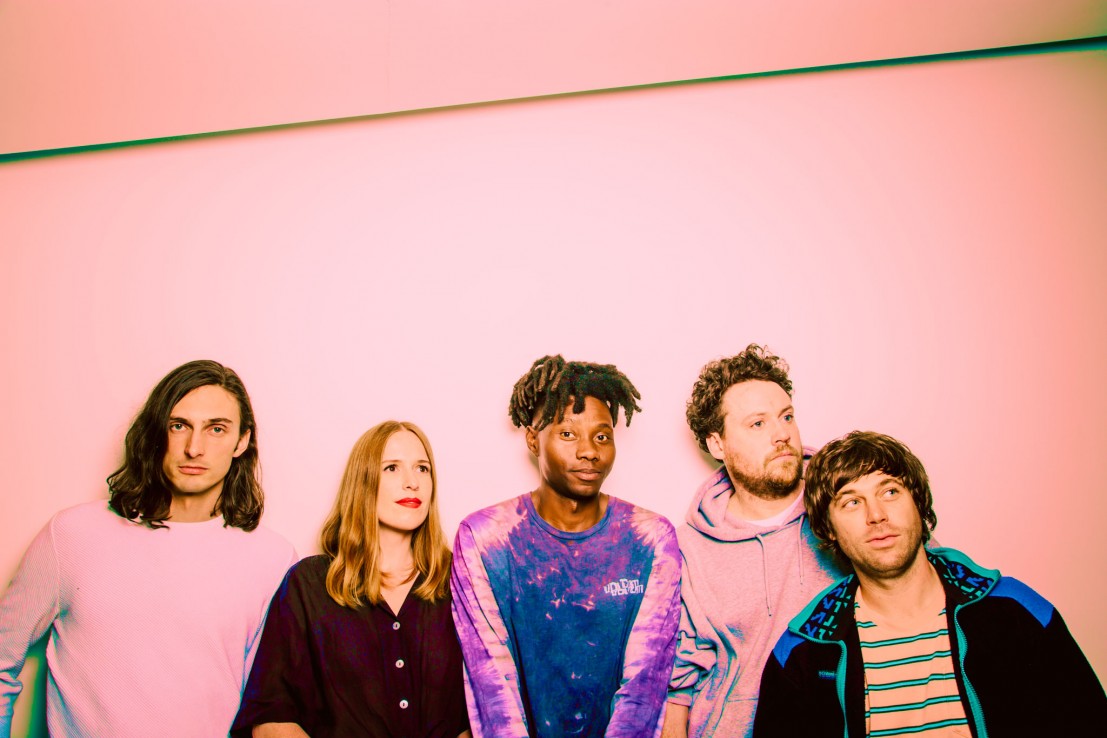 Standing at 17 tracks long, Metronomy Forever certainly feels like a journey of a record. There's more guitar than on previous offerings, but also more moments of reflection where instrumental passages shift and carry the record's momentum.
In the PR for the album Mount says, "For so long I was concentrating on trying to make these snappy songs, and when they were all sat together it didn't make for some impressive thing. It wasn't until I started thinking about the past several years, realising that in that time there've been periods of drifting, and looking around for ideas. When I started including these bits of instrumental music and bits of sound, to which I genuinely felt some kind of connection, I put them in amongst these little flowers."
So does this desire to tell Mount's own musical story, instead of pandering to listener expectations, revert back to his newly discovered acceptance at letting go? "Originally the first version I gave in was like 24 tracks. So it got cut down. The thing is, I'm not saying I don't care about people's opinions. I've tried to put together a record that is a good record by my standards and something that can exist as an album and I'm proud of, and I would expect people to like it. I would expect people to have the same opinion as I do of it. If they don't share the opinion, I'll be a bit disappointed. If I did something and I didn't really care what people thought it wouldn't be very good - just throw a load of stuff out there - I don't want it to seem like I'm doing something and I don't give a fuck. Of course I do."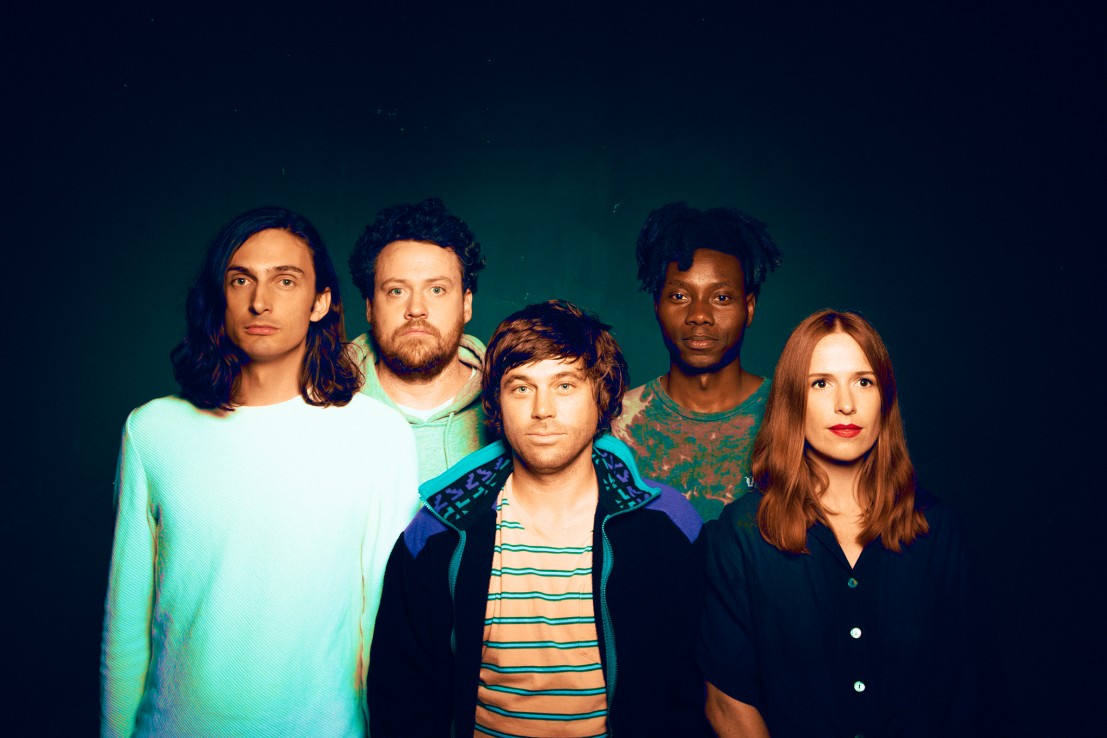 From the '80s groove of "Wedding Bells" to the disco lift of "Salted Caramel Ice Cream" via the pulsing love letter of "Lately", Metronomy Forever certainly feels timeless. It's as beautifully crafted as we've come to expect from Mount and co; structure, sound, and song are all dealt equal importance and care. The result is a deep body of work that throws up something new with every listen, and plenty of angles to form opinions from.
One highlight is "Upset My Girlfriend", a grungy kick of lugging guitars and deliciously sardonic lyrics. It's not the playful fun of say, "Radio Ladio", but there's still something of a smile in there. "To me, humour can exist in a serious place as well," says Mount. ""Upset My Girlfriend", that whole song, the original idea started off as a joke. I thought it would be funny to write a grunge song from the perspective of someone in their late thirties who's like, ahhhh I upset my girlfriend, man. Like angst - late-thirties angst. So it started as that on this one level of a funny idea, but then when you start making it and it actually starts to feel like something that has this emotional thing to it. It's not just a funny joke."
Mount recently upped sticks from Paris and relocated to Kent, the garden of England. Has he taken up any late-thirties hobbies? Perhaps a spot of gardening? "I'm more of a sort of groundwork kind of guy," he replies. "My girlfriend is a gardener and she's growing lots of stuff, but I'm helping. The work I end up doing is much more basic and destructive. It's like preparing ground, turning the soil, entry level farming."
I remind him of a night back in 2007 where I'd been searching for dinner and he'd told me, "alcohol fills the hole." He laughs, "Vegetables fill the hole!"
We really are getting old.
Metronomy headline End of the Road Festival on 1 September; Metronomy Forever is released on 13 September via Because Music