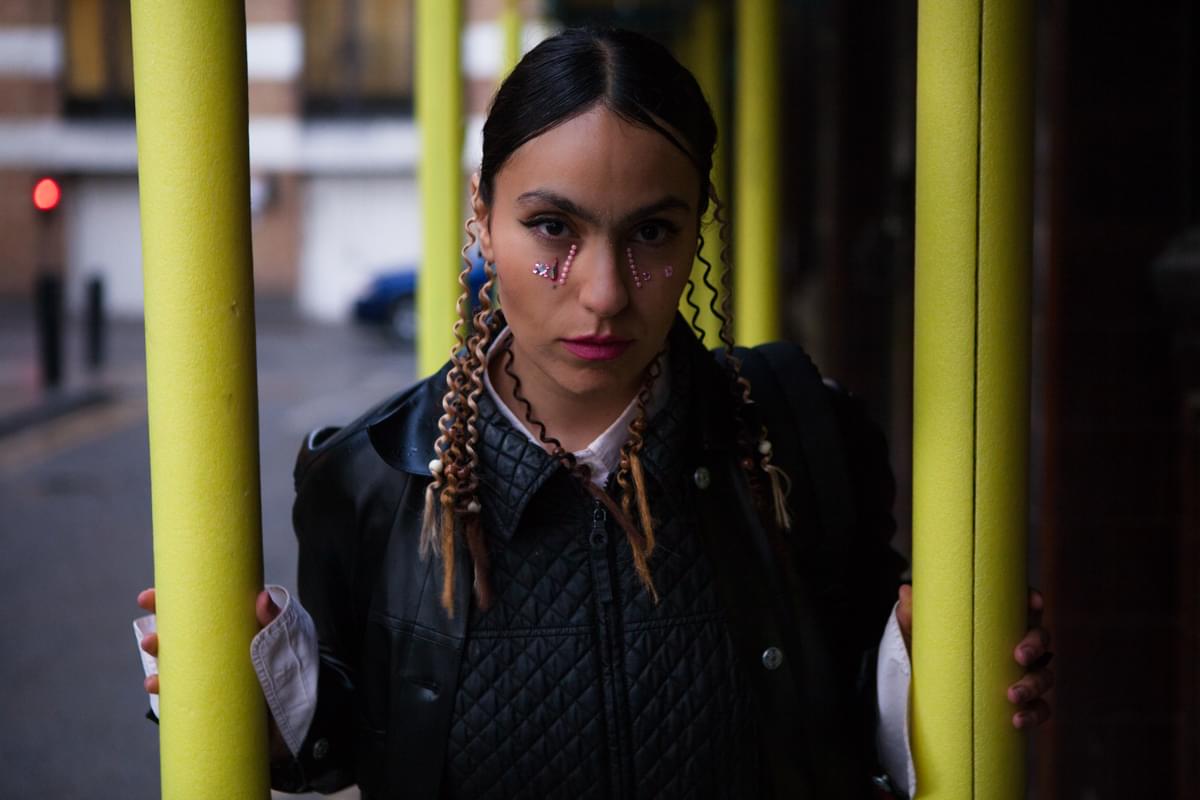 Listen to the world premiere of Zhala's debut album, only on Best Fit
21 May 2015, 14:34
Swedish artist Zhala, a summoner of hybrid sounds somewhere between dance and pop, is streaming her debut album in full on Best Fit.
She first released her Prophet EP last year to monumental applause, and became the first ever artist signed to Robyn's Konichiwa Records (bar Robyn).
Now, after weeks of teasing us with immense, frontier-shattering noises like "Aerobic Lambada", "I'm In Love" and "Holy Bubbles", we're very proud to be showcasing her album.
Zhala was also kind enough to answer a few questions for us, which you can read below as you groove along to her record.
Could you briefly introduce yourself for people that haven't heard your music before?
I have an obsession with pop and a thing for Robyn. I make Cosmic Pop about love, life, universe, god, hell etc.
What's happened since the release of your Prophet EP? How have things changed?
A lot has changed. Bigger team, more money, an album ready to share with the world.
What was your favourite album of 2014? What's your favourite album of this year so far?
My favourite album last year was Baba Stiltz's Total or Tame Impala. I don't have a favourite for this year yet, but I've listed a lot to Active Child's "You Are All I See".
How did you write and record Zhala?
I was sleeping on my friend's couches for a year to able to record it in Mathias [Olden]'s Studio in Malmö. He also co-produced it with me.
Why were you so set to work (mostly) alone? What do you think the results were?
I think it made the experience more intimate and intense. It's like having a monogamous relationship with music. I also wanted it to be me, I wanted to explore that without too much input from others, just travel inwards.
Are there any collaborators you'd like to work with in the future?
Yes, there a few a would like to collaborate with. I wont tell you though. :-)
Do you have any rituals or routines when it comes to music?
I do, but it's more like I know my patterns and the emotional rollercoaster I get in with each song or project. I also just sit down and work until maybe three days later until I have something that I really like.
Can you explain the story behind "Holy Bubbles" for us?
It's about a young Kurdish girl dressing up like Kim Kardashian on acid. She is passionate and strong, sometimes she's a 60-year-old man dressing like a baby. She doesn't want to explain herself or apologize. She is free!
How about the video? Where did you come up with the ideas for it?
Tony and I talked a lot about all the different ways I express myself on stage and we wanted to capture all of that. Tony (director) is also my BFF. We want to create a space where I can dress like Kim Kardashian and she can dress like me.
You've said in the past that your music is "cosmic pop" and "religious rave" - is that still the case? What makes it sound like that?
My music has the universe as an element and also an arena of sounds around it. It's religious with force and intensity but has a natural love for pop.
Have you been inspired by space or religion at all?
Space is the place. I grew up believing in God until I was 20. So the concepts of God and universe are very close to making who I am.
Themes of family and home seem to be pretty strong in your songs/videos. Have they had an impact on the record?
I think it has, my whole world and life has had impact on this album. I have planned this album all my life and all of that is in there somewhere.
What's the best place to hear the album?
In your headphones, when you have sex, smoke a J, take a walk, do the dishes, at the club... anywhere you prefer.
How are these tracks working out in a live environment?
I love performing, and I get to express the songs in a different way. You should come see me live next time I'm in London, I think I will play a show in June. If you don't love it straight away, you will next year. That's how it is!
If you could play anywhere in the world where would it be and why?
I would love to play in a jungle with a lot of reverb and sound effects of the environment surrounding me and have a long jam.
What are you working on next?
I'm working on some sound pieces for the Momentum Biennale in Moss, Norway this June. I will have seven pieces installed. As soon as I'm done with that, I will start recording more songs...
Do you have many plans for the summer?
It never ends. I have too many plans. I will be performing at some festivals, record more stuff, make a video and hopefully go to a lot of open air shows and dance.
In our review of the record, we said that "[Zhala's] output is an adventurous concoction of a great many things, and shows her off to be one of the most forward-thinking electronic musicians emerging..."
Have a listen to the LP below. It's out properly on 25 May via Konichiwa Records, Robyn's record label.
Get the Best Fit take on the week in music direct to your inbox every Friday