Since the release of her debut album There's Always Glimmer in the US last year, Gia Margaret has rippled into the subconscious of all who have let it into their lives. An enclave of folk music, smouldering in electronic and ambient textures, it is at times both closely guarded and boldly plainspoken. Margaret's songs are more than just artistic expression, they are the way in which she communicates and makes sense of the world around her.
When I chat with Margaret she's back home in Chicago, not long after a successful trip to London to play Best Fit's Five Day Forecast. "It made me feel way more confident," she says of the experience of one of her UK shows, "to hear people who live so far from where I live singing the words to my songs." Her new found fan base still seems to come as somewhat of a surprise to Margaret, but as those who have come across it will know, it leaves a mark.
Enjoying an – albeit brief – moment of respite before heading out on tour again supporting Novo Amor, Margaret is also putting the finishing touches to the bonus material that will be included in the official European release of There's Always Glimmer released via Dalliance Recordings next month. As well as generating widespread praise for her debut, Margaret is also set to play at The Great Escape and her first UK tour in September, alongside a slot at the End Of The Road Festival.
The pull of music found her early in life. "I knew probably from age three that I wanted to make music. My family isn't musical at all so my parents were…like what do we do with this kid who wants to be creative." Having initially begged them for a harp, Margaret's parents eventually settled on a piano for her. In what she describes as an enormous expense for them at the time, Margaret explains they could just see it was something she really wanted to do. This investment and belief proved to be the kindling for her fire to burn.
A self-confessed music nerd, Margaret's adolescence was one spent drowning in the records of her idols: "I was always taking in music and was obsessed with my mum's record collection as a kid. I spent most of my time in high school…going to concerts… or in my room looking for music. I was so into so many songwriters, I got into Feist and Regina Spektor and started really listening to lyrics...then I went through a huge Bob Dylan phase."
This near studious approach to music fandom seeps into Margaret's own work. Borrowing from folk legends and contemporaries alike, her music breathes with the expansiveness of a life spent in love with sound. "I think I am first a music lover and I am constantly studying…just taking everything in. I don't think I deliberately try to draw influences from other artists, but I think it just naturally happens. When I wrote 'Birthday' I was listening to a lot of Yowler and LVL UP. That song was so unlike anything I had written at that point and I think it was super inspired by all that style of music… and I think that's ok, I'm just like a fan."
Although music has always been a major part of her life, the road to writing her own material and creating something to call her own has been a slow and steady one; a gradual ascent to something beautiful and unique.
"When I was a kid I remember like I would compose my own songs on piano, I think I was always wanting to write but didn't know what to do with it…I didn't sing in front of anyone until I took a college elective and my teacher forced me to sing in front of the class. I was mortified, I never thought I'd sing in front of anyone, [but it] felt really natural and I was really surprised by it."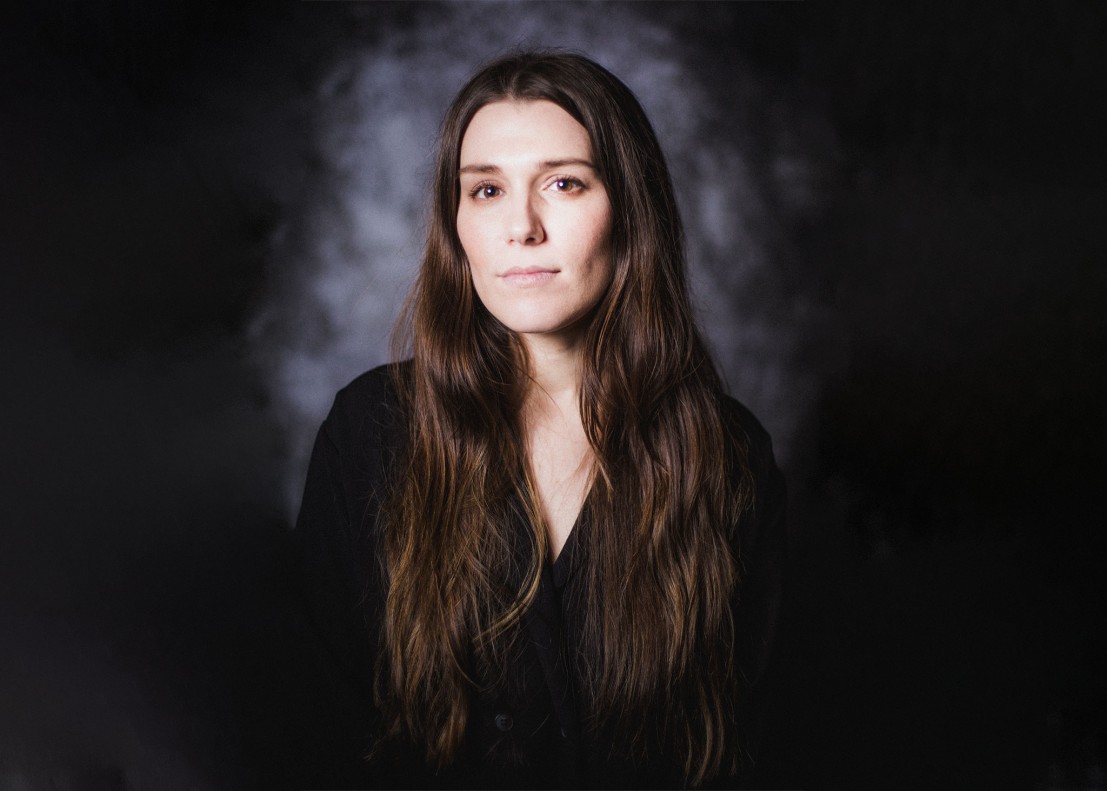 Initially having planned to go to music college to write movie scores – a talent for which is evident in the sparse brooding which infuses her songs – finding the outlet for her own artistic expression took hold. "From then on I started just recording songs on my roommate's computer…experimenting with my voice and figuring it out…I started posting content on YouTube and people started listening …from all over the place (and) were commenting on my videos which was insane."
In 2014 Margaret released her first EP Dark/Joy on Bandcamp. Working as a nanny at the time, the father for the family she worked for was an engineer, so helped to record and produce. Still trying to find her own voice as well as honing her recording and producing skills, Margaret, not going as far to say she doesn't like the EP admits "it's very folky and I was still feeling it out."
Following this release Margaret fell into a bit of a lull, "I was…in a weird funk and I didn't know if music was something I should be pursuing. I felt like I didn't know what I was doing with it; but I was still writing a little bit and recording at home." A piercingly clear passion for music and song writing make it seem unlikely that she would ever have turned away from it completely. "Music is such a big part of my life, but songwriting in general - when it came into my life - it was a pivotal moment because I was always so shy. It was the first time that I could fully express myself and feel unafraid in a way, not that I'm not sometimes still shy…but there's something about it, it's so much easier for me to communicate through music."
Rejuvenated, Margaret set to work on There's Always Glimmer, becoming more guarded of her output. Choosing to not immediately upload her creations to the internet she instead safeguarded them for a release. "I decided to not post demos anymore and just make something really nice, it took a while to get to that point where I felt like I was ready to do it."
The subtle, quiet immersion of Margaret's music is what makes it so alluring. Songs capable of giving you extra time to breathe at the end of a day of drudgery; worlds of soft light and faint outlines. Yet her unique sound brought with it certain barriers. "I always had a problem in the Chicago scene finding my place, because the music I make is quite quiet. A lot of music in Chicago tends to be a bit more punk driven or edgier and I always kinda felt I didn't know where I stood."
It is not surprising then that Margaret eventually found her place amongst the exquisite roster of Chicago's Orindal Records. Although this, like most of her trajectory was slow and measured. Having attended an Advance Base show Margaret picked up a mixtape of Orindal artists. "I liked every single artist on the mixtape. I called my friend and was like…this is like my dream label. These are my people basically…It was the first time I had taken an interest in a label and I then got into the artists. Anytime there was a show where they were playing I would go to it."
From attending these shows Margaret soon befriended Owen Ashworth, of Advance Base, and owner of Ordinal. In what she describes as "probably the biggest moment of my career for me" Ashworth asked if he could put out her debut. "I had no intention to ask him or assume that he would be interested in putting out my record so when he asked me if he could I was really surprised. I was like ok this is insane but…maybe I was on the right path…and where I belonged. Owen calls his label a label of gentle weirdos and I think that's really fitting. I'm just so grateful that he took interest. It was the first time I felt someone truly believed in me and wanted to stand behind my music because I was totally prepared to release my record on my own."
There's Always Glimmer is a wonder of a record, a tapestry where rustic wrestles the electronic, a glazed gaze at the intricacies of relationships, a study of time and space. In a liberating move Margaret chose to self-produce the album. "I felt really sure of myself - of course there are times when you don't feel sure of yourself – but I think I always know what the song needs. Sometimes it's hard to communicate and I think in the past that's maybe why I had let someone else take the reins, but then I wouldn't like the songs so much because they wouldn't feel like they were my own anymore. This time around…I decided to bring on an engineer to help me but I decided I was going to produce it…even if sometimes I felt like I had to over exert myself in terms of explaining something to someone until it felt right. I think I'll continue to produce my own music, I think it wouldn't be the same if I didn't and I really do enjoy that aspect of creation."
Fresh off one tour and about to embark on another I ask Margaret how challenging has it been to take her intimate, multi-faceted songs to the stage? "Of course one day I would love to have a band to be able to recreate the sound that is on the recording, but I think right now I am just trying to find stillness in performing…to remember where these songs came from and try to feel confident in that. I play with a loop pedal a lot and sometimes I've had backing tracks to try and keep some ambience in the background, but the focus will always be the vocals and the words. I keep looking forward as a solo artist so I really have to stand behind it and know that people are responding to it and its ok if all the embellishments aren't there."
Despite being in the middle of all of this Margaret also reveals she is keen to use her time off to work on songs for her new record. Not content with sitting still she has invested in new equipment and enthuses that "in April I would like to focus on writing and hide a little bit before the next tour. I'm pretty focussed on trying to get the next record in the works. I started it in the fall I think I have like three songs so far." When pushed on what we can expect from record number two Margaret reveals "I bought an organ last summer, and it has all these quirky beats on it so I've been playing…and writing a lot more on organ. (I've been) listening to a lot of music from high school, like The Postal Service and Death Cab For Cutie. So I think lately things may be going in a direction but it's hard to say. I could…go through another folk phase too. I'm about to do a classical guitar class, so I think some songs will come about when that happens. I'm having fun making music again and I have some new tools so things will change sonically, but hopefully it will still sound like me and my voice will tie everything together."
Gia Margaret plays End of the Road Festival which runs from 29 August - 1 September.