'Underrated' is the word that you'll most often see applied to Cloud Nothings by their fans. Over 11 years, they've quietly proved themselves one of the most dependably solid indie rock bands of their era – consistently garnering acclaim and devoted fandom, while flying almost completely under any mainstream radar the entire time. They're a band of music nerds that are beloved by music nerds, and yet even to the many who consider themselves plugged into underground music, Cloud Nothings often still avoid detection.
There's no simple explanation for this. Musically, they verge on noise rock, but they're by no means inaccessible – hell, they're even catchy – and in terms of touring, they've more than covered their share of ground; Baldi comments that the pandemic signifies the most time off the road they've ever had. Speaking to the 29-year-old over the phone whilst he plays with his foster dog, Lavender (whose Instagram he requests that I plug) at home in Philadelphia, he's a friendly but understated interviewee; a low-key guy, not the type for grand statements.
"I'd rather be underrated than overrated. Or just rated," he says.
This isn't to say that he doesn't care, because Cloud Nothings is his life's work. He's been pursuing the band since he was a teen; his first album, Turning On, was a bedroom project during his first semester of college in 2009, where he was studying saxophone performance. It was a collection of scrappy, lo-fi pop songs that immediately showed promise, and when it picked up attention from a few industry insiders via Myspace, Baldi took the cue to drop out of college to pursue the project full-time.
"I hadn't wanted to go to college," he says. "I didn't really want to do anything, honestly. I kinda just wanted to go wandering around the country in the van. That was the only thing I ever felt made sense for me to be doing." He detailed his plan in a long letter to his parents. "They were just like: 'It's fine, you didn't have to write us this letter'," he laughs.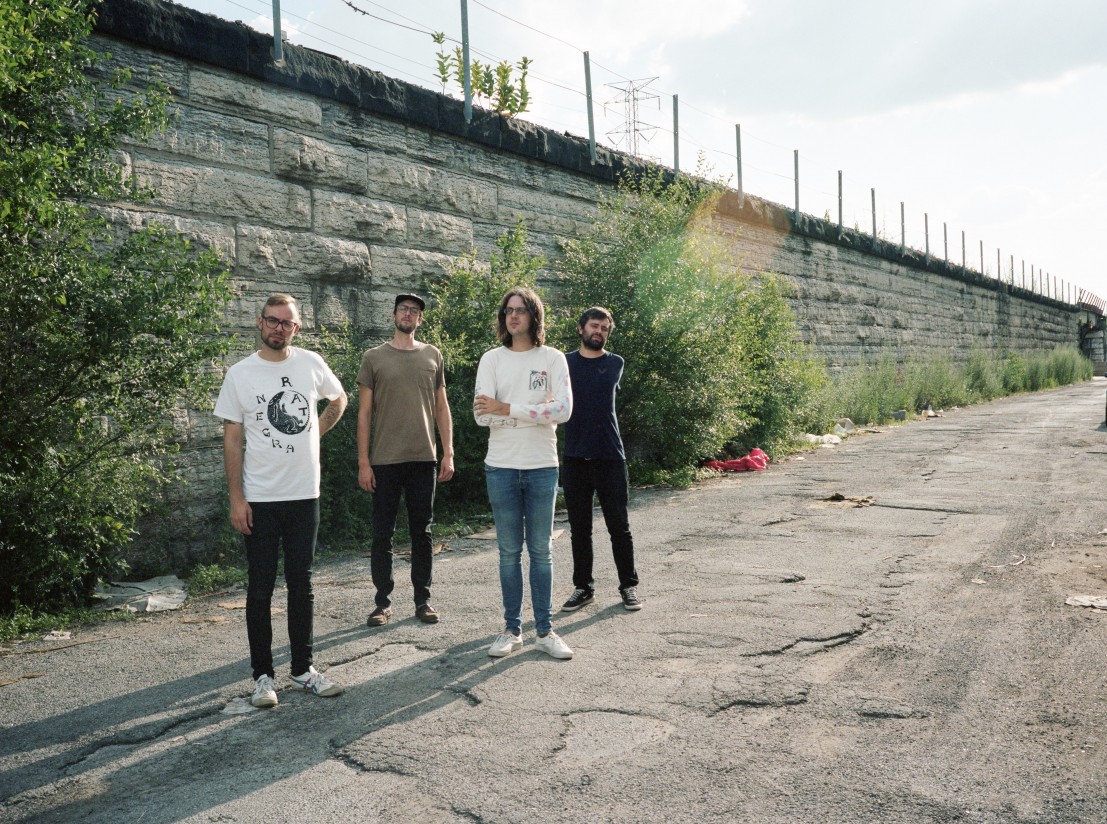 The band, now a four-piece completed by Jayson Gerycz on drums, TJ Duke on bass and Chris Brown on guitar, are set to release their seventh or maybe ninth album, The Shadow I Remember. (The chronology depends on whether you include their two Bandcamp-exclusive quarantine albums, The Black Hole Understands and Life Is Only One Event, both recorded after The Shadow I Remember, but released before. For simplicity, let's call it seventh). It was recorded in Chicago – pre-pandemic – with previous collaborator Steve Albini, and as an introduction to their second decade as a band, it shows them at their most focused and reassured; an adult, established version of Cloud Nothings. To Baldi, though, this was never promised.
"I kinda always feel [as though] we're on the brink of complete irrelevance," he says. "I always feel like I'm gonna wake up tomorrow and no one will know anything about this band."
Why exactly they keep thwarting that prophecy harkens back to the last album they made with Albini. After signing to Carpark Records (Toro y Moi, Speedy Ortiz) and releasing a self-titled album in 2011 that continued in Turning On's power pop vein, Baldi assembled a full band to create what would become 2012's Attack On Memory. The album was a complete reset. Though the skeleton of Baldi's pop sensibilities remained, around it he and the band crafted an explosive assault of noise rock and post-hardcore – a completely unexpected U-turn that turned a hell of a lot of heads. Here was a band that wasn't just good, but suddenly great.
On what inspired the change in direction, Baldi recounts: "The old songs, pre-Attack On Memory, when we played them live, were becoming that type of music. By the time we were done touring [the self-titled record], it sounded completely insane played live. We were playing the songs way faster than they are on the record, and they're already pretty fast on the record. It was just chaos." No other band could capture anything close – accessible and lucid power pop melodies, filtered through the chaos created by blistering guitars, Gerycz's machine-gun drumming and Baldi's throaty vocals. Most importantly, this duality between melody and noise would become a trademark that they'd only keep refining. Across the backdrop of a remarkably consistent and recognisable sonic backbone, they still present a new experience with each album, and a new way of shaping these core elements.
"I could make a noise song, and by the end of working on it, it'll just be a two-minute pop song," Baldi laughs. "In my head I've kinda given myself [the idea that] that's what a good song is. That is something I can't escape, for better or worse." His ability to work those pop sensibilities into something so distinct is a result of his own life-long obsession with music. "Ever since I was a kid writing songs, my goal was that I wanted to write a song that you listen to and think: 'This is by this guy'. I wanted to do that with guitar, and I realised that I'm not good enough [at the instrument] to have my own style, unfortunately. But I thought I was maybe good enough as a songwriter to try to make this band and do my own recognisable thing. Every band that I like is a little weird, they have their own thing going on that no other band can replicate in the exact way."
He adds: "I think we naturally create things for people who are also like us. People who live at the record store, back when we used to go to the record store. It's just us being obsessive and trying to make things that we would be excited to hear."
The Shadow I Remember sees the band sit with the balance between intensity and melody in their sound more comfortably than ever. In a sense these elements have become newly symbiotic, working together rather than warring; bolstering rather than masking each other. Instead of the songs being fuelled by a push and pull, they're fuelled by an all-cylinders-firing drive in a single direction.
This was a necessary change for Baldi. The record's predecessor, 2018's Last Building Burning, had been the band's heaviest and most intense offering yet, resulting in a touring cycle that was uniquely gruelling. "Every night I would have to just be screaming at people for like an hour, playing these dark, heavy songs. And in general, that's not how I feel," he says. "By the end of touring it for two years or whatever we did, I was beat. I didn't wanna scream at people like that anymore." With The Shadow I Remember, his aim was to create something more nuanced. "I think that it's a very accurate representation of the way my brain works. If you could take our brains and see what's going on in there, I think you'd see some real noisy stuff, and then some normal positive things. That element of chaos is in [the songs alongside melody], because that's what reality feels like to me. You don't know what's happening at any given moment, I want the songs to have that possibility of anything can happen at this point. I like that in music because it keeps it interesting and real to me."
Lyrically, The Shadow I Remember might be the most introspective Baldi has ever sounded. It's dominated by musings on self-doubt and purpose. Often, his outlook is dark, even nihilistic ("The world I know has gone away / An outline of my own decay" - "Oslo"; "I see life end everywhere I walk / […] But I can't be anything at all" - "The Room It Was"). Through this framework, he examines love, too. Tracks like "Nothing Without You" and "Only Light" capture the feeling of committing to someone while simultaneously questioning the worth of anything. All this wariness comes to a head with "Am I Something"; on the chorus, as if he's pleading, he sings: "Am I something? / Do you see me? / Does anybody living out there really need me?"
"I've always just felt doomy about things," Baldi explains. "I don't necessarily walk through life spouting depressing things to people I don't know; that just comes out in the music because those things are on my mind all the time, and it feels like a healthy way to put them out there so I don't have to always be thinking about them."
Having devoted his entire adult life to Cloud Nothings, constantly being out on the road and always working single-mindedly towards making the next record, an existential crisis of sorts is understandable. He's approaching his thirties and grappling with just how much his art has dictated the meaning of his life. "All I'm doing is creating this ephemeral sound and putting it out there," he says. "That can make me like, 'What am I doing?' I can get caught in that thought for a long time." He adds, "Especially [during the pandemic], we're putting out a record and normally we could tour. I could go to Manchester and people would come to the show, and I'd be like, 'Oh, it has an effect on someone - there is a purpose to this music.' But now the record just comes out, and someone will tweet about it; I'll see a review. Then that'll be it."
Baldi acknowledges there's a fleetingness to streaming culture that exacerbates this anxiety. But again, Cloud Nothings puts stock in the music obsessives, the ones who pore over every detail of an album, rather than in the mass appeal of a Spotify playlist. "It's weird to get pummeled with stories all the time that are like: 'This one genre of music is over, and everyone's only listening to songs on TikTok' - it's like, okay. I'll just focus on the people I actually know who like music, and they're out there buying hour-long drone records."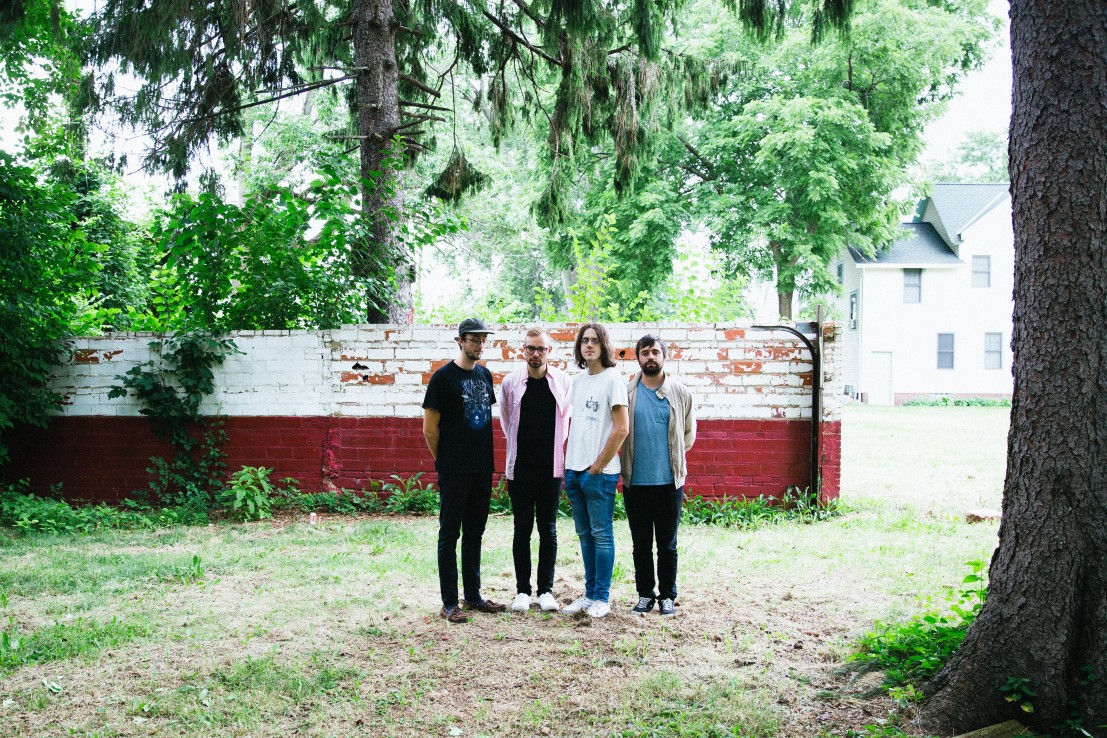 Perhaps, this suggests, Cloud Nothings are often overlooked for the very same reason they're acclaimed. Without regard for ego or status, they plug away at something that they care about in a way that is true to themselves. There are things Baldi would like about making more money, he jokes, but flying under the radar without the pressure of expectations and working with a flexible independent label in Carpark Records allows him to feel free and keep things fresh creatively.
What may appear an injustice is really an equilibrium, one that sustains the band's reliability and longevity. That, plus Baldi really loves what he does; he had to, to make it through those early years where nobody even came to the shows. "In retrospect, playing shows to no one for three years should be disappointing," he says. "But for whatever reason, for me it wasn't. I just really liked doing it."
For sure, there have been difficult spots and sacrifices to be made. Being on the road for so long, at a certain point a few years in, he realised he had grown apart from everyone back at home. "I just lost touch with basically everyone that I knew and had grown up with, and it wasn't my choice. Things just sort of happened that way. That's when I was like, 'I guess this is what I'm doing'." Though he won't name names, there are tours that, looking back, he wishes they had turned down; and whether he thinks they'll keep going into middle age and beyond, he's not sure. "There's elements of it already that are more of a slog than anything. Driving eight hours every day on tour, you do start to get tired of that," he says (though affirming that they don't want to stop any time soon). Yet hecredits "any friend [he has] in the world" to making music; plus, a great deal of his own personal growth. "I used to be extremely shy. But through this band, and making these songs, and having these friends, and being able to travel with them and see all this stuff with them and make all this music with them, I have grown into a fuller person. I think this band is to thank for that."
Still, what Baldi is proudest of, more than anything, is simply never quitting. "Just sticking around," he laughs. "It doesn't make sense to me. We toured for three years, somehow, non-stop. Everyone in the band had jobs. Everyone held down their job somehow, with all the touring we were doing. It just seems impossible, if I think about how everything played out. I'm pretty glad we managed to get through all that, and any of the ups and downs back then."
It doesn't seem quite right to say that The Shadow I Remember is some grand triumph over all those struggles. To assign it an easy narrative like that would be a disservice to the band's unpresuming authenticity. It is the sound of Cloud Nothings still hitting on brilliance a decade in just by creating what feels right to them, and it seems as though they'll do that again and again and again, whether you're paying attention or not.
The Shadow I Remember is out on 26 February via Carpark Records