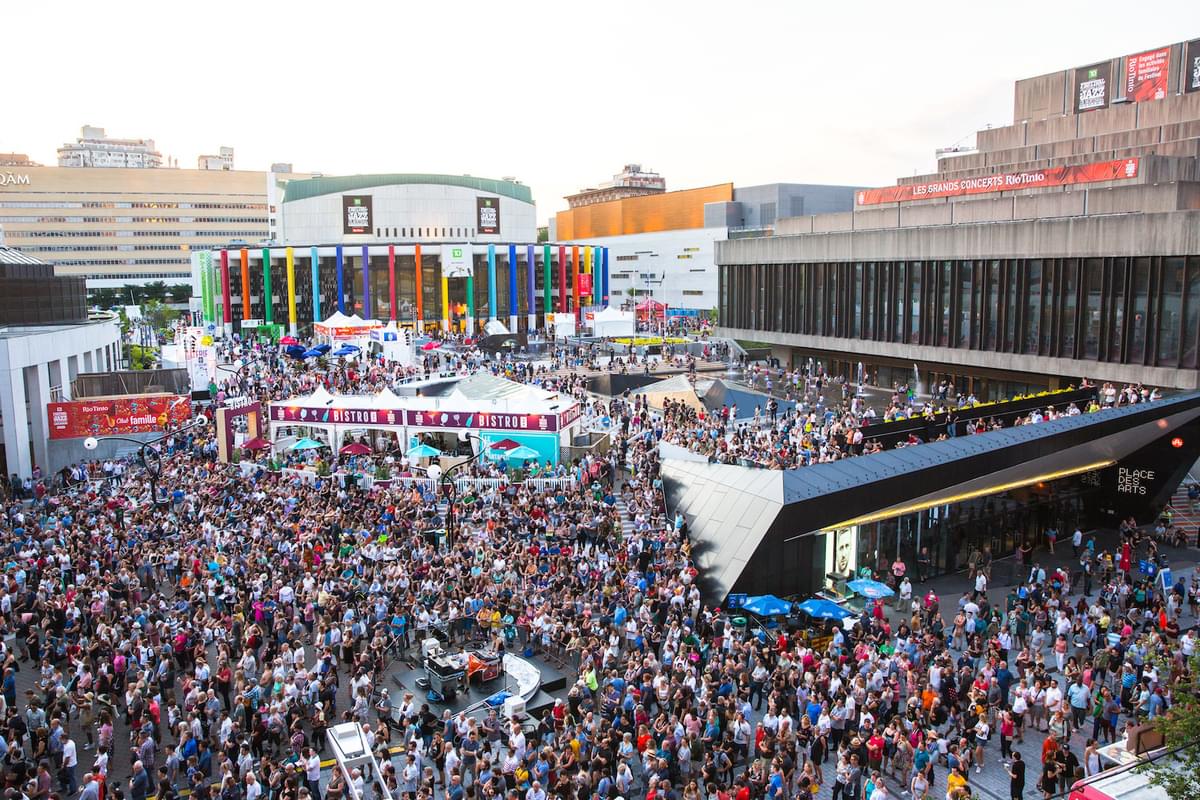 Montréal Jazz Fest 2018: Summer In The City
09 July 2018, 09:30
As Canada's most intense heatwave in years descends upon the picturesque city of Montréal, it does nothing but provoke the blissful concoction of genres woven discretely into the 10-day celebration of music.
2018 welcomes the 39th edition of the Montréal Jazz Fest. Riddled with a plethora of genres ranging from reggae to rock, pop to electronica infused jazz, the downtown area of the city has a different sound at every corner.
How Montréal Jazz Festival works
The downtown hub of Montréal is where the festival is based. Strung out across large outdoor stages and their staple music venues throughout the Quartier des spectacles area, the short distances between stages and venues make it a stress-free experience.
While a large portion of the jazz festival performances are free, expect the indoor venues to be mainly paid. Commencing slowly around midday, the program gets significantly more busy in the evenings - running until midnight or so - giving a perfect opportunity to delve deeper into the heart of Montréal.
Wilsen took to the stage in a small upstairs venue called M2. The seated audience were pretty much silent during their performance, hanging onto every whisper and every meandering break in lead vocalist Tasmin Wilson's angelic vocals.
Performing a mixture of older tracks such as "House On a Hill" from 2013's Sirens, defining ones such as "Garden" from 2017's I Go Missing In My Sleep, and even a couple of new ones, Wilsen provoked the audience to embrace their stripped down set that purposely left the intermittent electronica at home.
Although the hushed, you-can-hear-a-pin-drop atmosphere, it was directly fitting for the softness of Wilsen's sound, and a perfect opportunity for frontwoman Wilson to project her professional whistling melodies impeccably. The guitarist even used a violin bow to achieve atmospheric sounds.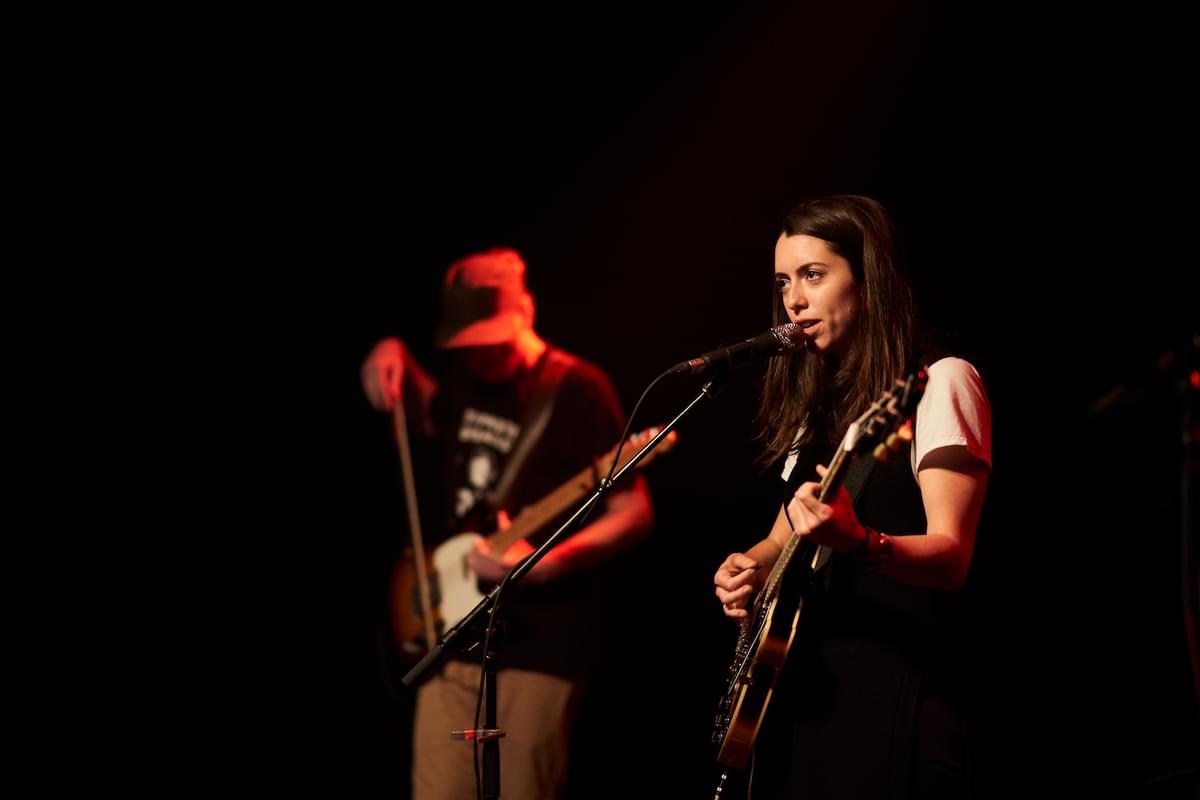 Having only caught onto Boulevards' set from walking between venues, funky frontman Jamil Rashad brought an upbeat vibe to sizzle the crowd in Montréal's stifling evening heat. Even at night, the humidity raged on, creating a sweaty abundance of swaying bodies all dismissing the stickiness to get down with the slapping bass and fun temperament of his modernised funk. His biggest single "Got to Go" was delivered with roaring energy and soul, and was applauded from what sounded like miles of clapping hands.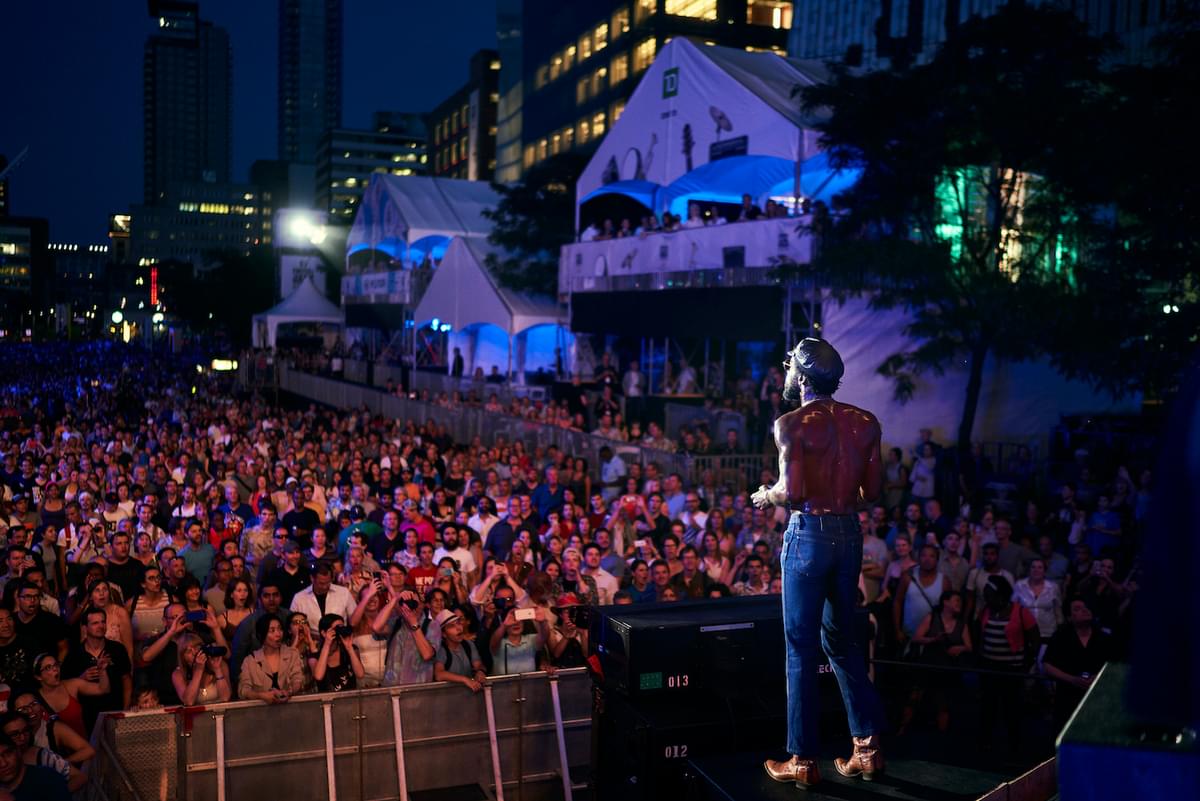 Taking to the stage on his own, William Prince showcased his effortless storytelling with his acoustic guitar, speaking to the audience in between songs without a melodic break from his guitar. Detailing his joy towards his family, and late father, Prince's raw, yet wholesome performance tugged at the heartstrings in the dark room.
Jumping seamlessly between nostalgic memories in "Eddy Boy" and "Little Things", Prince projected his empowered vocals with little else but an acoustic guitar to hold it all together. It worked wonders, casting a spell over the audience as he hypnotised everyone with his journey through life.
It was almost strange to see Metronomy in Montréal. Hailing from the UK, the electro-pop quartet addressed the audience in the Canadian-French dialect, and added another keys/guitar player to spice up their set at MTelus (voted Canada's best club venue), that journeyed through classics such as "The Bay", "Love Letters", the unreleased "Lately", and tracks from their Summer '08 album.
Despite their frequent tours, it was an astounding performance that saw the group dress mainly in white and move nearly in sync, creating a set that could easily have been a scene from a Wes Anderson film.
The near perfect performance was oozing with their signature sleek synths and contagious pop, leaving the crowd in awe, and yelling for an encore.
Montréal's own Jackson MacIntosh provided a short 30-minute set at a free show in M2 that oozed with jazzed up, slacker indie-rock, close to Stephen Malkmus.
Stripped back to a simple guitar, keyboard, drum and bass set up, MacIntosh began his set solo, moving between his guitar and keys before welcoming his three band members on stage.
Taking a stand for the rest of the set with his guitar, MacIntosh delivered "LuLu", "Pretty Clear" and "Can It Be Love" to the seated audience, allowing his whisper-like vocals to trail delicately from the small stage.
Club Soda hosted a Canadian 'hip-hop' night that saw Montréal's Naya Ali claim her crown. The understated rapper bared her gold grills at the half-empty room, and used it to her advantage to create a frenzy in the crowd as she jumped down to project her inescapable energy. Backed by a masked DJ and a breakdancing emcee, the homegrown rapper showed fearlessness and gratitude, making sure to thank the crowd with fist bumps and hand slaps during "Ra Ra" and "Out the Dirt".
While other Canadian rapper Zach Zoya followed after Naya Ali, and CMDWN as the final act to headline the night, Nate Husser stole the show with a memorable set that interacted with the audience.
Husser used his voice to speak out against the controversial SLAV show at the festival, which is a show inspired by slave songs, but performed by white people that has seen protests and cancellations from people and artists during the 10-day festival.
The cypher style set saw the Canadian rapper bring out Speng Squire and other friends in the collaborative night that celebrated Canadian rap. The fast-paced performance drew in a sea of bopping heads and roaring "skrrt's" from the audience, setting the bar significantly higher than the night's headliners CMDWN.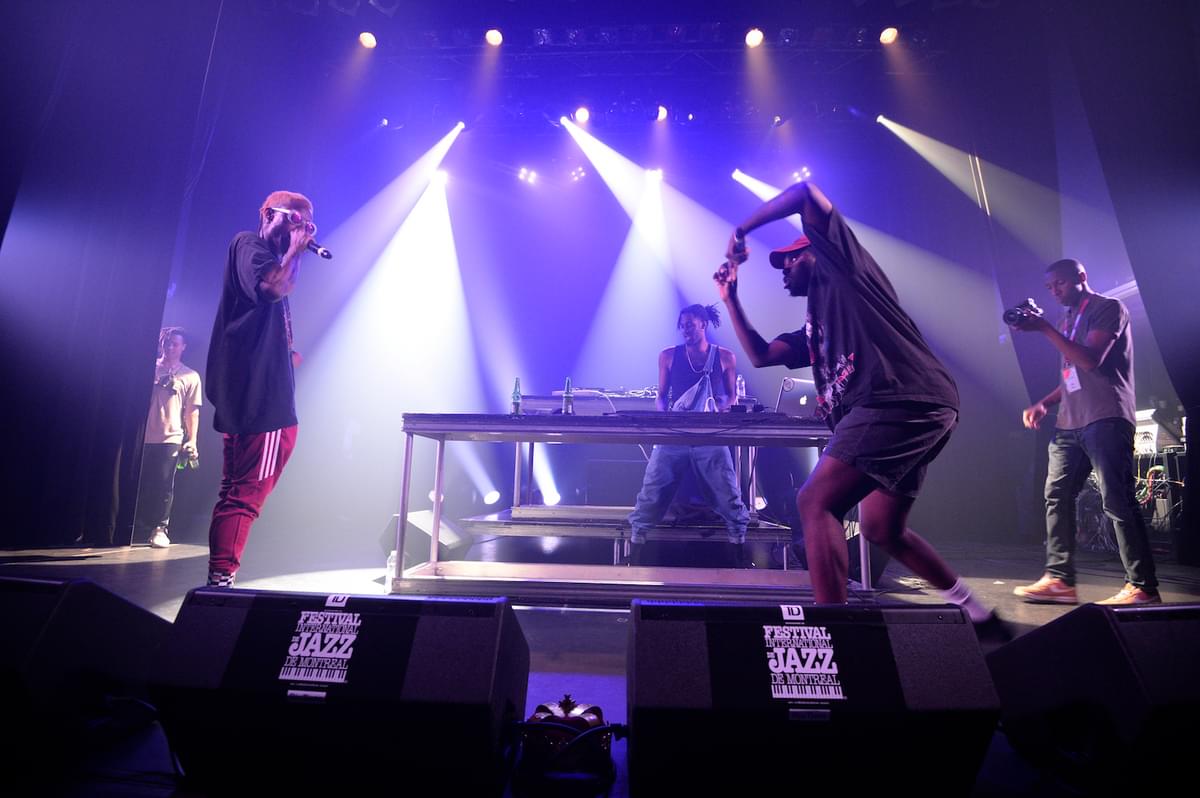 The fantastic bagels, crêpes and unmissable poutine made multiple appearances throughout the trip.
While Schwartz's smoked sandwiches are a must-have on most people's list, there's a hideous queue to tackle most of the time, and a just-as-good deli right across the street called The Main, where you'll find some of the most tender meat in town.
Don't miss an opportunity to grab some great Canadian coffee at Sardine and bagels in the Mile End part of the city. Only a short metro ride away (if you can use London's underground system then you're already a professional), there's a variety of some of the best bagel places in the city, including the infamous St-Viateur Bagel and Fairmount, which use open ovens so you can gawp at the mountain of fresh bagels, which are boiled in sweet honey water; a different, and better take on the bagels we know, and at a very decent price.
While you're in Canada you may as well try some maple-flavoured food. We found the maple gelato is mouth-wateringly good, particularly in Montréal during their bizarre heatwave. There's a great selection of dessert shops and gelato parlours that will undoubtedly have you in a tough predicament when narrowing down your favourite flavours.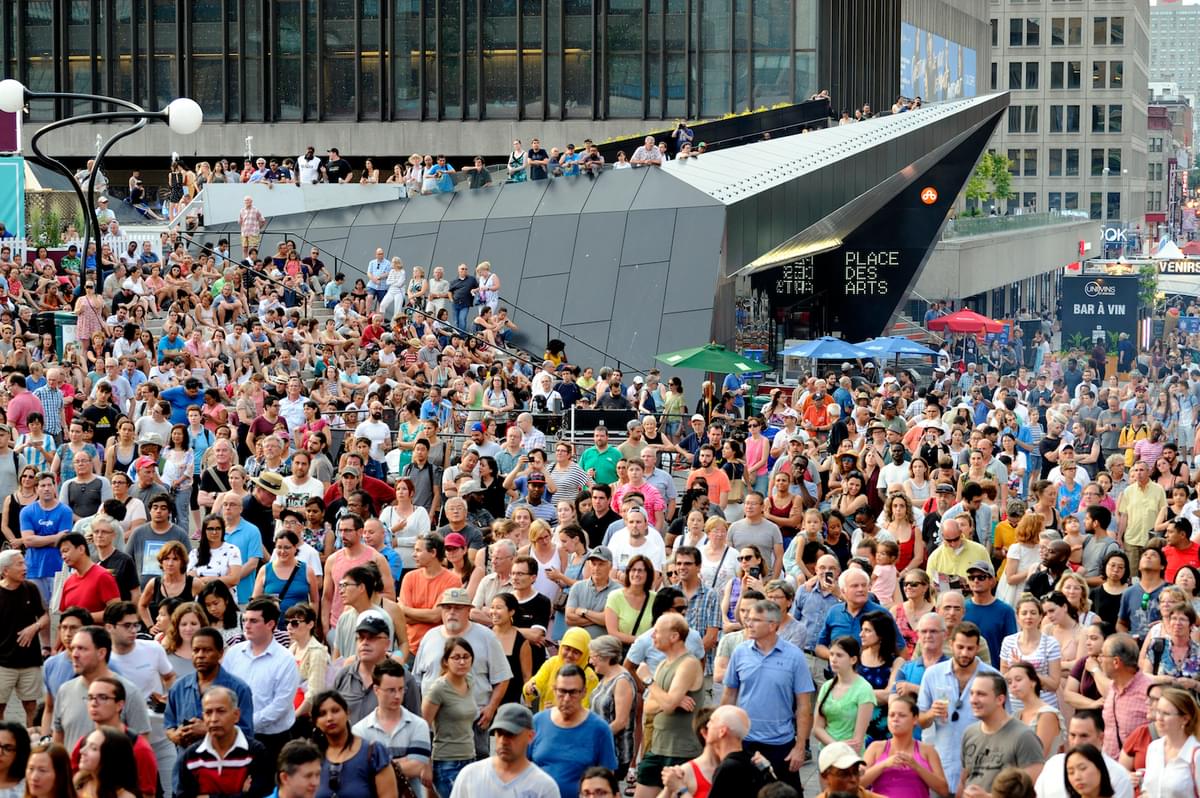 Prepare for summer. Although it's Canada and much further north than the UK, the heat is incredibly deceptive. Most places will have air conditioning but don't forget your suncream as the sun is a lot stronger.
Try and stay somewhere a bit further from the jazz festival. The downtown area is great for the shows, but it's easy to become comfortable when everything you need is in a five minute radius.
It's worth venturing out to places like Le Plateau-Mont-Royal or even Little Italy to get a real taste of the city, especially as those areas are only a very short trip to the Mont Royal viewpoint that'll have you weak at the knees with an impressive view of Montréal and its fantastically cultured city.
Don't be afraid. Despite its skyscrapers and bustling city life, Montréal is an incredibly friendly and safe place. It's certainly worth asking for tips on food from the locals, and with the festival welcoming over two million attendees, there's certainly no shortage of recommendations.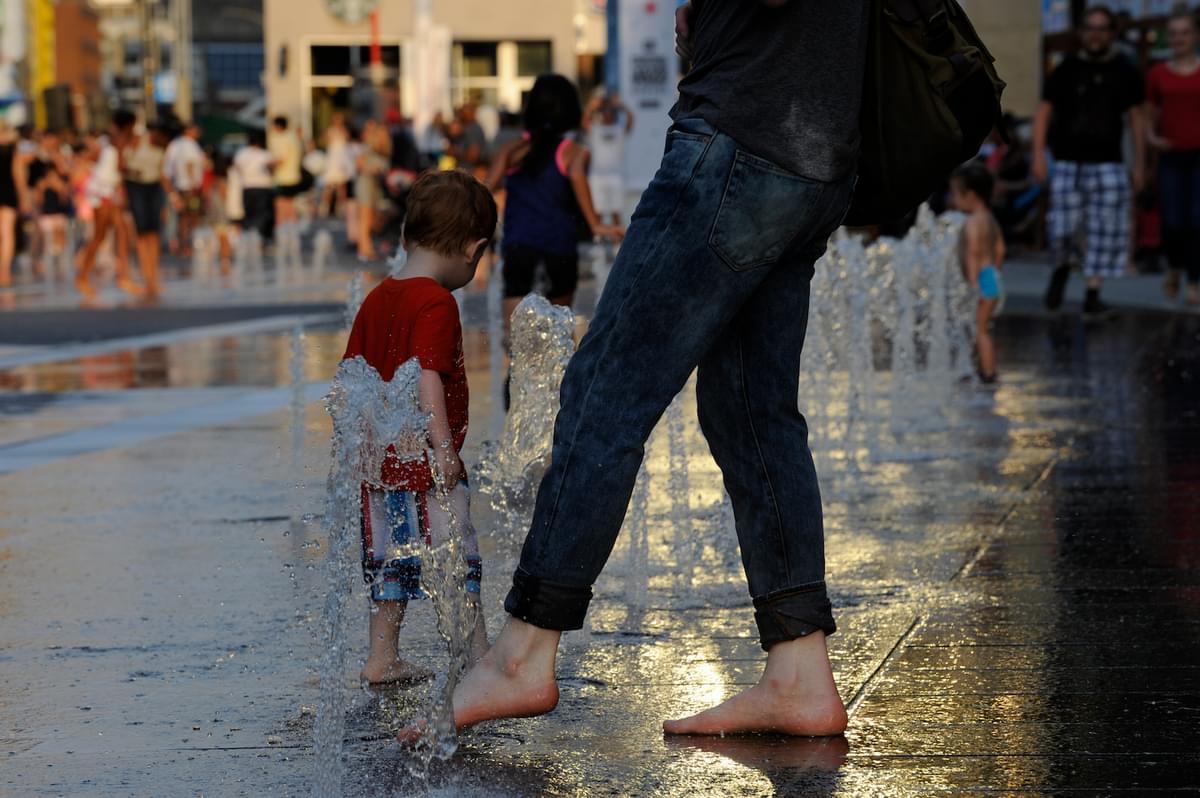 Get the Best Fit take on the week in music direct to your inbox every Friday