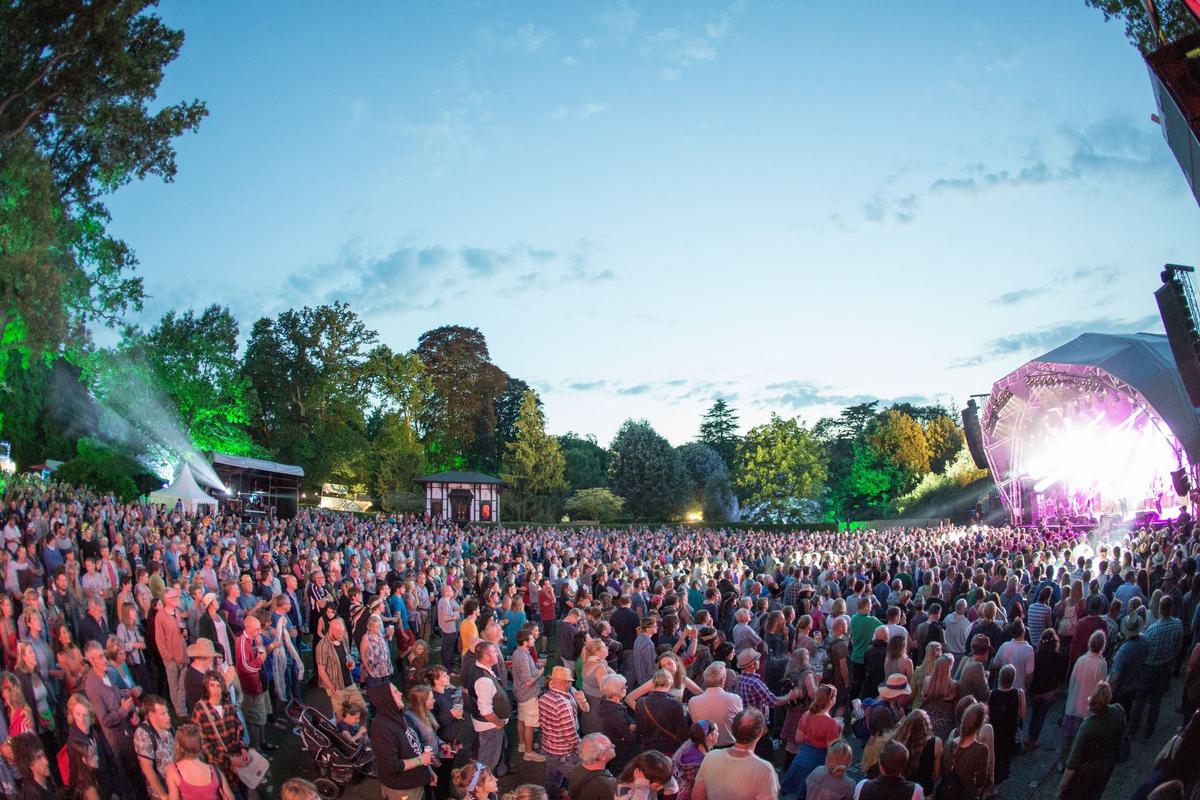 The hidden treasures of Larmer Tree Festival 2018
12 July 2018, 08:23
But although music is the heart of this festival, it's not the only thing you can get up to. From comedy to panel talks to a rather indulgent spa area, if you're heading to Dorset for a long weekend it's best to read up in advance... and pack your bathers. We caught up with Sarah Dennehy from the festival to get a full briefing on what lies beyond the main stage.
BEST FIT: Where is best to camp? Is it possible to stay off-site? What are transport links like?
Sarah Dennehy: Transport in rural anywhere in the UK is not great, so I definitely recommend staying on site to get the most of your weekend and the festival. If you're not up for pitching a tent then there are boutique camping options available, and some pretty plush fully furnished Bell Tents on offer.
Aside from the music, what are the art or comedy highlights?
Sarah: There's lots going on aside from music, the Arc venue turns into a late-night comedy venue after 10.30pm, so definitely check this out. There's art installations, pop-up acoustic sets, and watch out for some pop-up poetry from the wonderful Talia Randall on Saturday.
If you were to nip out, what is good to do in the area? Local towns, cafes, beaches?
I live in Bristol, so I'm somewhat a tourist in Wiltshire/Dorset myself.
I'm quite into architecture and art history, so one of my favourite spots in the area is Salisbury Cathedral. I find this a calming place and I can just hang out there for hours. As Bill Bryson, the author, wrote in Notes From A Small Island, "There is no doubt in my mind that Salisbury Cathedral is the single most beautiful structure in England and the Close around it the most beautiful space."
I totally agree.
What is the spa situation at the festival, if I fancy treating myself?
The spa situation is that the spa is now occupying a whole new area of the site called The Wilds. So if you fancy some chillout time, then definitely head over to The Wilds. The woodland creates a sense of intimacy and peace where you'll find wood-fired hot tubs. You can even enjoy tub time with a glass or bottle of bubbly. There are many therapies on offer or you can take part in a holistic workshop… and harness your superpower.
Are there any hidden extras we've missed or that shouldn't be overlooked?
There are some great workshops to sign up to and partake in. Our workshop (theatre and talks) programmer Anna Harriott has done a cracking job on selecting one or two exclusive workshop that you would need to pay a modest fee for, like make your own pair of espadrilles! Plus, there's also many many free workshops to choose from as well. The Knitting Tent is a fave!
So it's not all just peacocks?
Yes, there are peacocks! But definitely check out the silent disco in the woods on Friday and Saturday nights - we also have a new gin bar in the secret garden and of courses Dorset Farmers market is also a treat!
Photography by Daniel Cadell, Owen Tetley, and Paul Bevan.