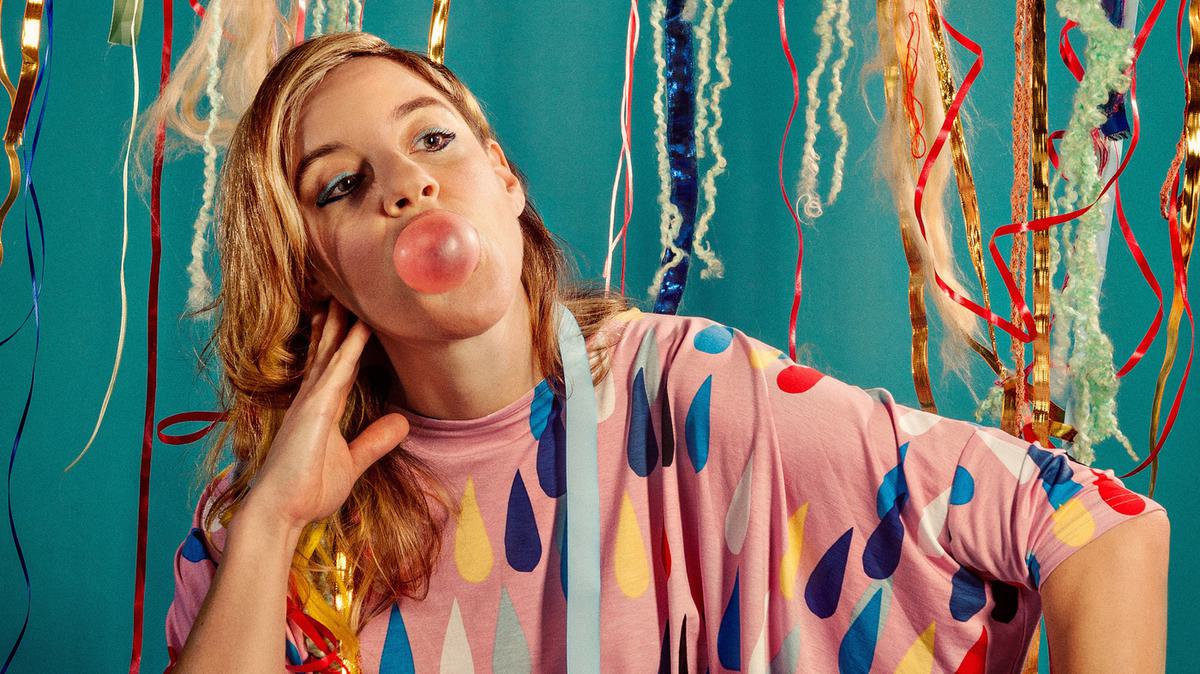 Merrill Garbus meets the artists she's chosen to play at this year's Larmer Tree Festival
03 May 2018, 13:00
It's a great privilege to be involved in the curation of Larmer Tree's programming this year.
I was happy to include women artists, all of whom I know from past projects and admire for their unique and brilliant voices, laser-focused on a future that is seldom represented in festival programming. I hope audiences will enjoy these artists as much as I do.
Ibibio Sound Machine will bring the house down as they did when we played a show with them in London years ago — I can't wait to see summertime dancers during their set.
Akua Naru has been on my radar as one of the best rappers out there since we had her guest on the Fela Kuti cover we did with Questlove for the Red Hot compilation ("Lady"). The world needs to know about her brilliant lyrics over rootsy grooves.
Miss Eaves will fire up the late-night crowd with her "feminasty" show, dance jams with genius and often hilarious lyrics about everything from snack attacks to thick thighs.
MERRILL GARBUS: Larmer Tree is set in idyllic English countryside setting. What comes up for you when thinking about performing in such a setting?

ENO WILLIAMS (IBIBIO SOUND MACHINE): We've played Larmer Tree before and it really is one of the loveliest festival settings we've been at, small enough to be intimate and the countryside surroundings definitely contribute to the warm vibe it always has.
AKUA NARU: I am looking forward to it. I'm sure its beautiful. Im excited.
MISS EAVES: I am so pumped to perform at this festival! From all of the photos I have seen it looks really beautiful which will help me tap into my mother nature/goddess vibes during my performance.

Do you feel more or less comfortable performing in certain settings, or does it matter at all to you?

ENO: Settings can definitely evoke different atmospheres in a performance. A small tightly packed club has a great vibe, and the outdoors can bring something different. The way the stage is set up at Larmer Tree kind of has an element of something magical, like a pantomime theatre set in the woods.
AKUA: I am a traveler. I love being a citizen of the world and exploring what it means to be a human being in different places. There is always much to learn. I have learned over time how to be comfortable in most settings.
MISS EAVES: I am usually comfortable performing in any circumstance (I always adapt my set to fit the vibe of the crowd). Sometimes with really small/intimate sets I get a little bit of stage fright because everything feels so personal!

You all have powerful voices. How do you care for your voice on the road?

ENO: I don't do anything special, I try to get enough sleep and not talk too much!
AKUA: I have a vocal coach. Through her I have learned how to better take care of my voice. I do vocal warm up exercises. Also, I use Pocket Vox which has helped me tremendously.
MISS EAVES: Really it is all about taking care of myself. Sleeping enough, eating lots of fruits and veggies and not partying too hard. Its super easy to get worn down on tour.
What does the rest of your summer look like? What's next for you all in general? Dreams, visions? New records, tours?

ENO: We're doing some shows in the US at the moment - I'm typing this in Boston! So that's quite exciting. We've also started work on a new album and will be getting heavily into the studio in the next couple of months, which is always one of my favourite times. That's going to take up quite a bit of time and we can't wait to share some new music with everyone, plus we're also playing some shows over summer.
AKUA: My new album The Blackest Joy was just released on 27 April. I am super excited. I will be touring alot this summer. In between I am working on various projects, music, film.
MISS EAVES: This summer is going to be popping! Right now I am booking some more dates around Larmer Tree Festival (in the UK, Germany, France, Spain and Norway) I also am releasing two new videos and an EP. In the winter, I usually work on new material (also a good excuse not to go outside in the freezing NYC winter!) so I can have new material for the summer!

Who else on the festival line-up are you interested in checking out?

ENO: We're excited to see Tune-Yards again and always like catching Songhoy Blues as well.
AKUA: I look forward to seeing Tawiah. I am super excited to finally meet and see you Merrill. We have worked together in the past. And I have wanted to see you live since forever. I cannot wait!
MISS EAVES: Amythyst Kiah. I grew up in North Carolina so bluegrass and blues is in my blood. I love the soulfulness of her voice and can't wait to see her live at the Festival.