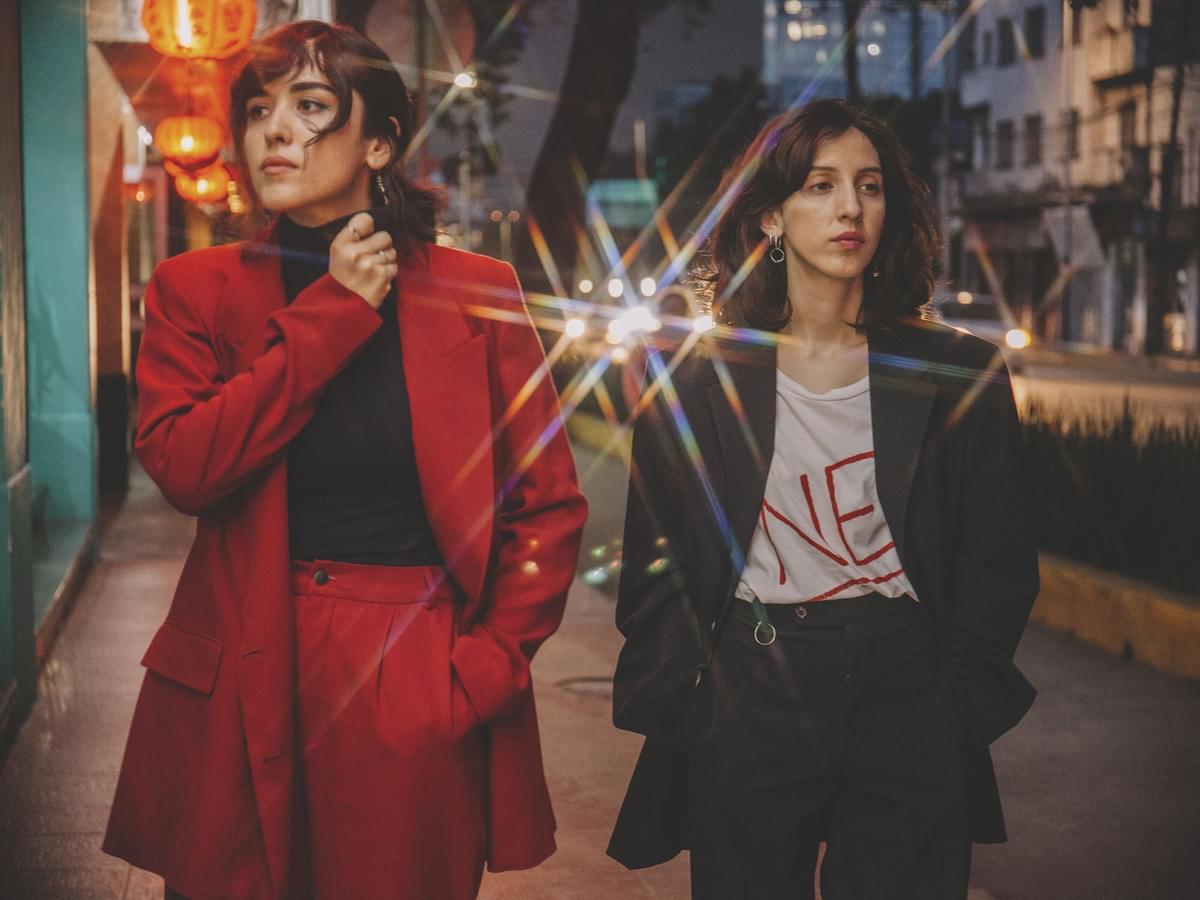 The Mint Field Guide To Tijuana, Mexico
09 April 2018, 11:00
Tijuana-based psych twosome Mint Field guide us around their home city and tell us all about the must-see sights and hidden secrets.
Estrella Sanchez and Amor Amezcua are also debuting their visuals for latest single "Cambios del Pasar", a track from recently released debut LP Pasar De Las Luces.

"'Cambios del Pasar' is meant to be a collection of moving paintings, exploring the notion of change and nature as its canvas," explains director Laura-Lynn Petrick. "Estrella and Amor connect with their natural environment, at times with ease, at times chaotic. The video was shot in the state of Morelos, in Lagunas de Zempoala and near Cuernavaca, with Super 8 film, using only natural light."
How would you describe Tijuana to someone who's never been?
Tijuana is a place where two cultures meet as it's on the border of Mexico. There's amazing food, a lot of music, and creative talent. There's a cold beach with amazing sunsets, is just a very unique and calm place.
What's the best venue to watch live music?
There's not a massive amount of music venues, but the main ones were bands like us play are Moustache Bar and Black Box.
What's the best club?
We're really go to clubs, but we love this place called Rubik's that is in downtown Tijuana on the Main Street called Revolution. We love that place because they play some great music from the '90s and '80s, so it feels a bit like you're travelling back in time when you go there, it has a really nice nostalgia to it.
Where's the best place to buy records?
There's a lot of places where you can find and buy records, our favourite records are normally found at Ciruela Electrica but you can also find lots at thift stores and flea markets. There's one by the beach where we live so we go all the time, is just a long market where people buy and sell used stuff, you can seriously find anything for very cheap prices.
Where are the best places to eat?
We love this Chinese restaurant called Rica China, we always order Tofu Mongoli, it's our favourite dish and it's impossible not get more than two plates - big plates, that is. There's also traditional food from Tijuana available in the city in quite a lot of restaurants that you'll easily find just walking around. There's also this restaurant called Hotel Caesars where the Caesar Salad was invented and and it's very delicious even though it isn't vegan - definitely a must!
How about the best places to drink?
We like to go dance and drink at this local bar called Rubik's, which we mentioned before. It really is our favourite. It's underground and there's a dancefloor with a disco ball and they name the drinks after certain bands so you there's cocktails called The Cure, New Order, David Bowie, and The Cranberries.
What are the best sights to see and places to visit?
We like to go to the beach, and to Amor's favourite mountain to watch the sunset. It is important to see the border line at the beach as it's very impressive, but also crazy. In terms of other things to do in the city, there's a very strong culinary movement right now called Baja Med and there are several delicious restaurants that people have to go to get the right Baja Med experience. There's also good craft beer and good wine that comes from vineyards in Valle de Guadalupe.
How do you get around Tijuana?
By car and also you can walk, the city isn't too big so it's pretty very short distances between everything and it's normally warm so that helps.
Where is the best place to relax? To take a walk?
Definitely at the beach - it's beautiful and a real highlight to have it on your doorstep living in Tijuana.
What's the worst thing about Tijuana?
There's a lot of good and bad things about it. Unfortunately Tijuana is a border city; there's a lot of deported people from the US that have nowhere to live so they stay in Tijuana trying to cross the border again. It is really sad to see this happening because the government are doing nothing and we've had this problem going on for a long, long time.
What's the best thing about Tijuana?
What we love about Tijuana it that it is a very calm city where you can find so much bizarre and rad stuff. It's a city for many kinds of people so there's lots of different cultures all in one place. Basically you can really find anything you want in Tijuana.
Get the Best Fit take on the week in music direct to your inbox every Friday