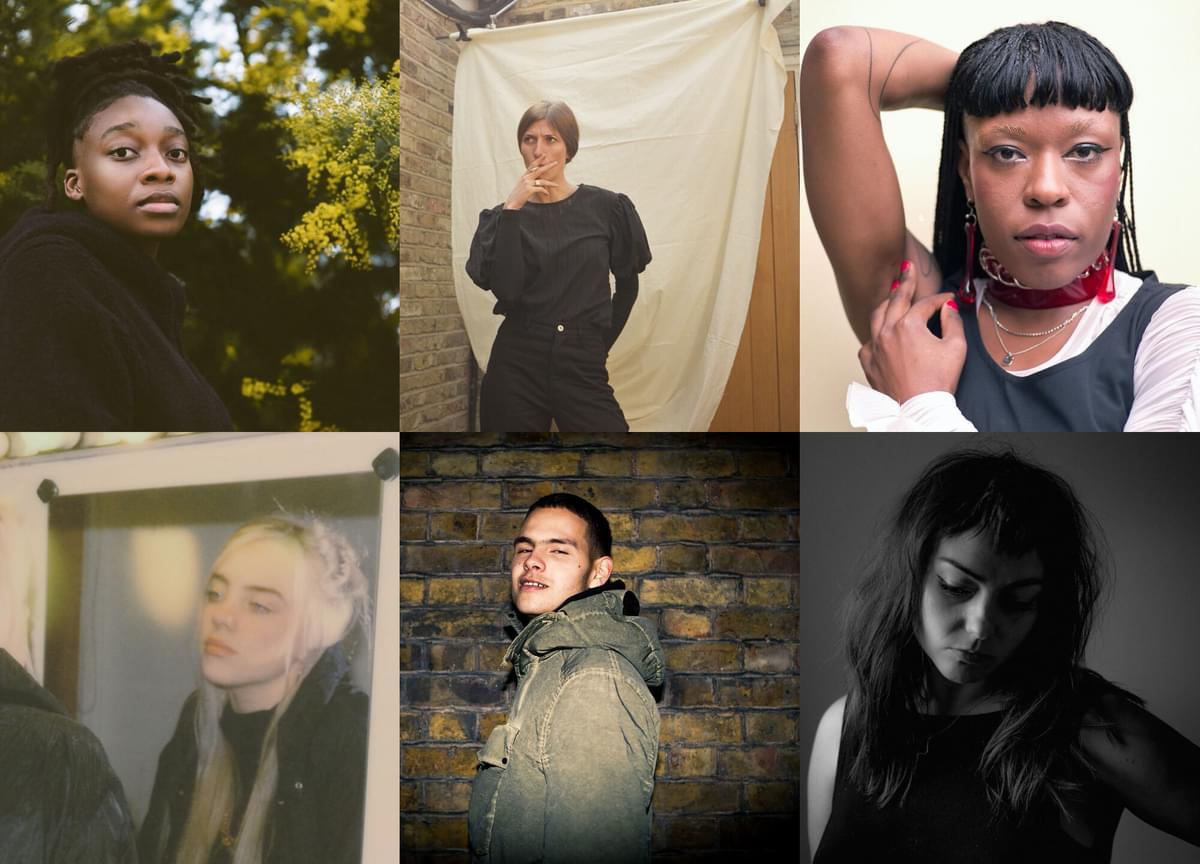 The Best Albums of 2019 Ranked
20 December 2019, 11:00
We rank the fifty most outstanding records of the year.
50
Compliments Please by Self Esteem
Self Esteem's first LP sees Rebecca Taylor (formerly of Slow Club) rebirthed, unshackled from everything - compromises, principally, and all that entails - and revelling in newfound freedom. For Compliments Please, that translates to sweetly brash, cocksure pop with chunky rhythms and hooks by the bucketload - even when on a reflective or introspective bent it's catchy as hell. This is a fluid album that tackles well-trodden topics with a sense of clarity, crystallising on cuts such as "The Best" or "Wrestling" as personal epiphanies set to beat-heavy pop vibes. Taylor's solo debut is just the start of something that feels very natural. LARRY DAY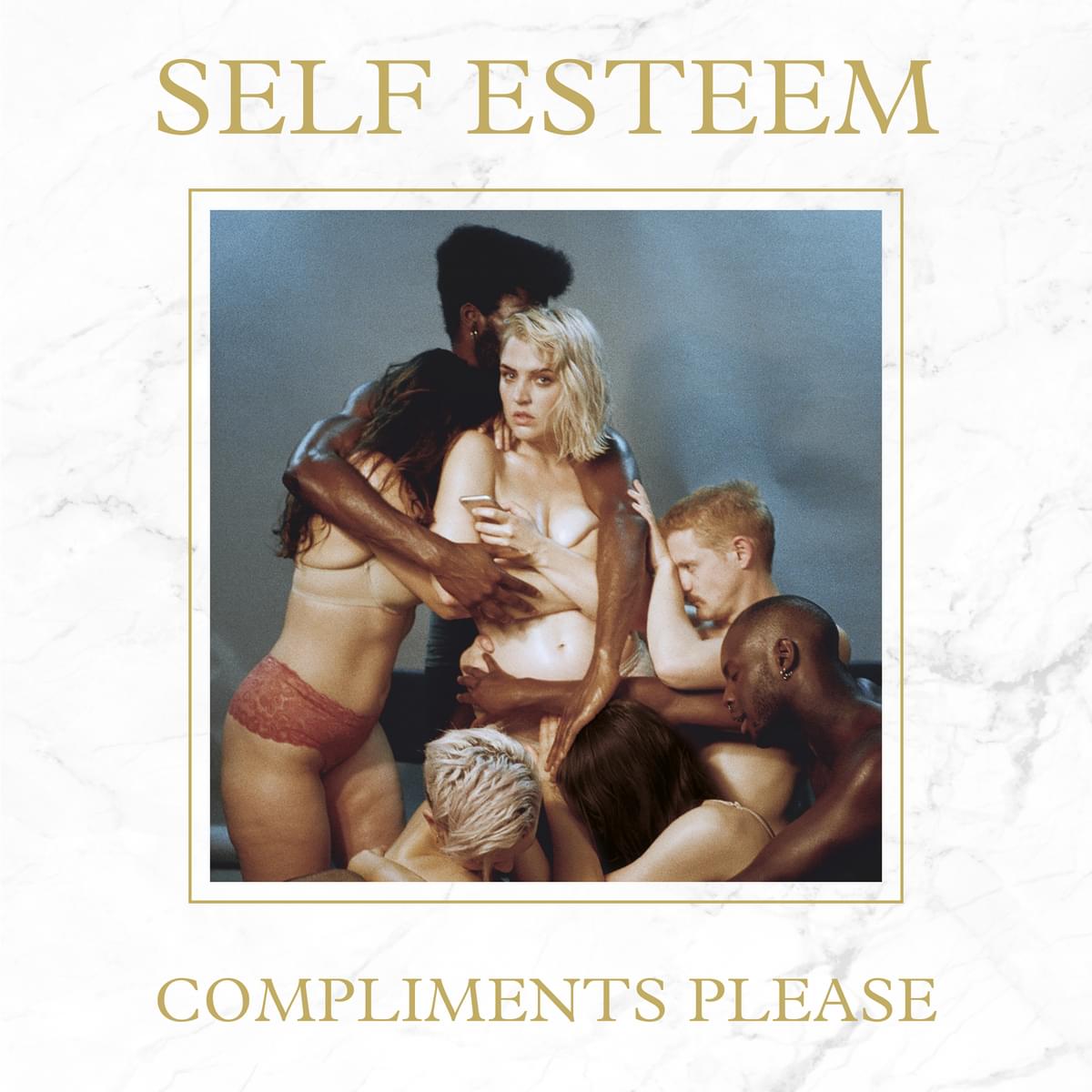 49
All My Heroes Are Cornballs by JPEGMAFIA
JPEGMAFIA's production on All My Heroes Are Cornballs isn't merely a foundation – the beats are so multi-faceted they could stand alone impressively without any vocal contribution. From the more mellow "Grimy Waifu" to the glitchy title track to the genuinely melodic "Thot Tactics", as much thought has gone into the idiosyncrasy of the beat as it has the vocals. You could probably count on one hand the amount of rappers who are successfully producing the full package and executing it to this standard.
The Baltimore rapper has produced something so questionable, unique and conflicted in its elements, that on first glance, it's uninviting and dissonant. Yet that friction he creates - and the doubt at the front of your mind - makes you concentrate more, breathe in every element and realise its undeniable quality. SAM HIGGINS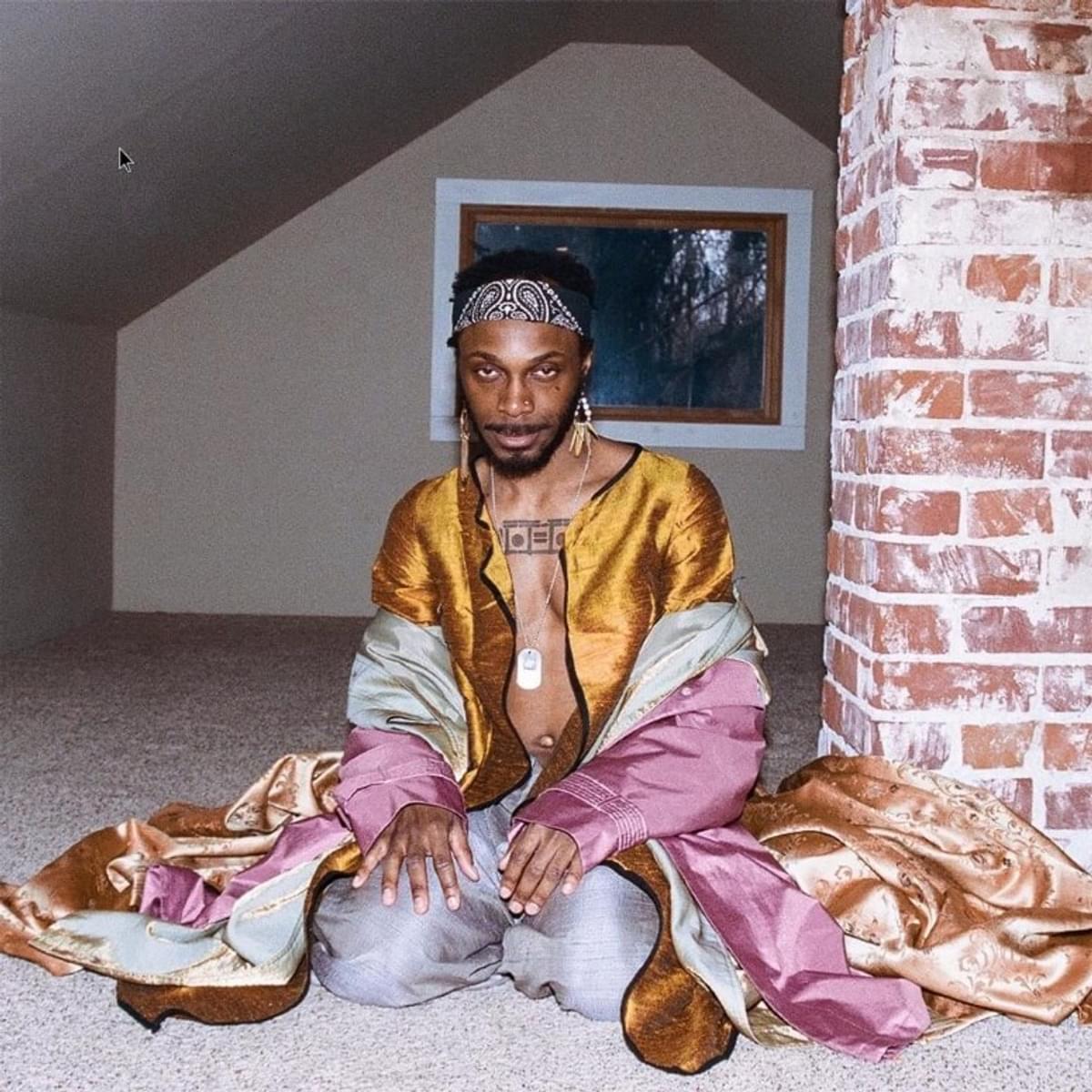 48
Your Wilderness Revisited by William Doyle
William Doyle's first album proper after btreaking away from his former East India Youth name came after a period of experimentation and artistic flexing - he released ambient collections on Bandcamp, took part in collaborative art projects (one of which gives its name to this album), and wrote extensively about his favourite music. Your Wilderness Revisited is more than an album – it is, if one digs deep enough, an endless hermeneutic loop, which constantly asks questions and only suggests further reading by way of answers.
The album, more so than any of his others, could easily be written off as pompous, pretentious or plain silly, but one gets the sense that Doyle doesn't care what you think of it as long as you try it first. He's spoken plainly about his tendency to gravitate towards grandiosity on his records, and this is no different: It's an album that takes a kaleidoscope to the most boring localities in White, Middle Class England – something that couldn't be less engaging on paper. Doyle makes it work through sheer strength of will alone, manifesting intrigue where there should be none.
Finding beauty in the mundane is a noble pursuit, and communicating the beauty you have found to others is even nobler. William Doyle makes considering the beauty in the mundane a pleasure – and Your Wilderness Revisited is just as beautiful as it intends to be. ROSS HORTON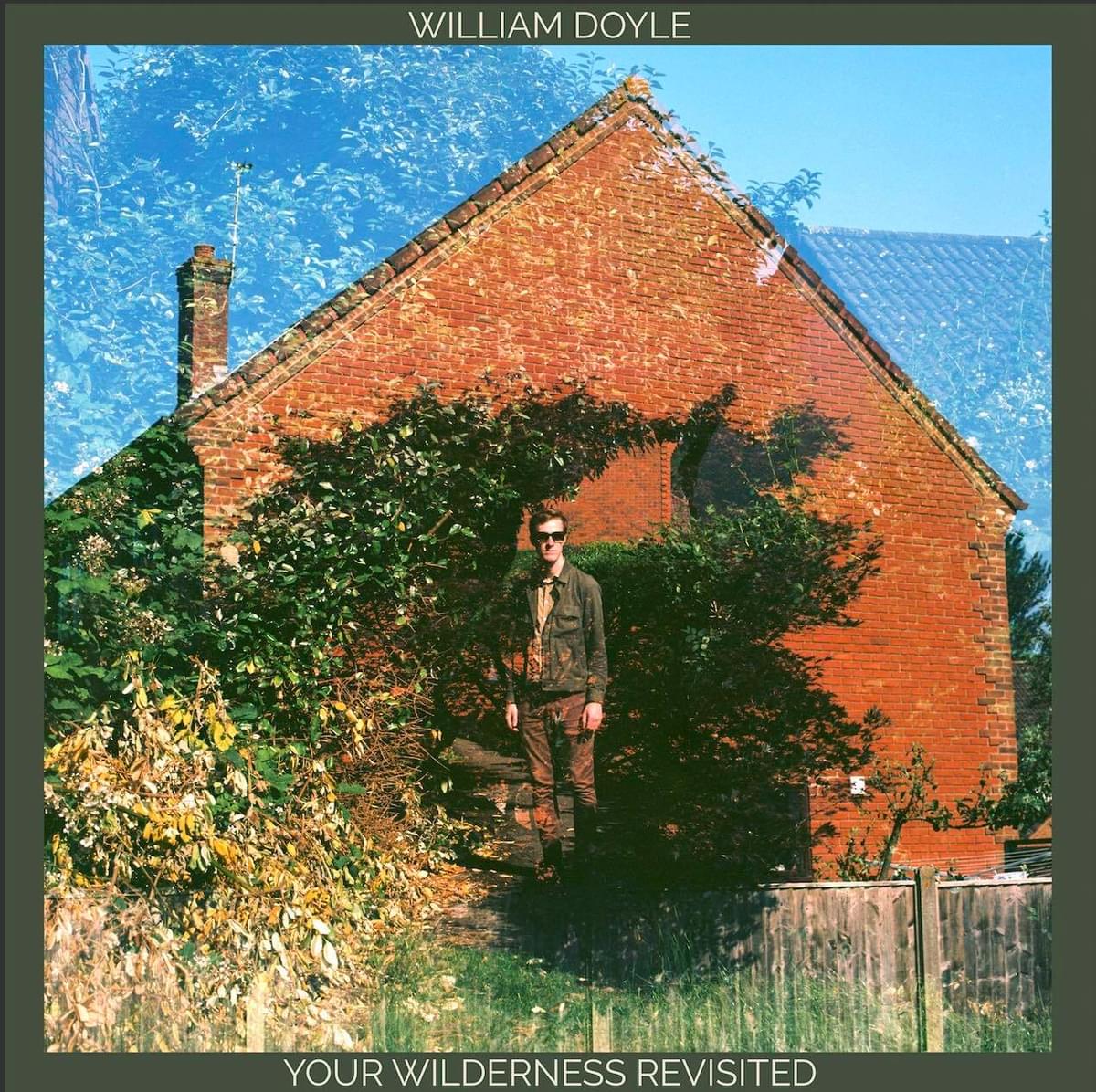 47
Goela Abaixo by Liniker e os Caramelos
Liniker's very career stands out as an act of resistance in a country where more trans women are murdered than anywhere in the world - and Goela Abaixo is her statement of romantic love and soul music at a time where it's brave to be sensitive. The record took the Brasilian to the Latin Grammys, Glastonbury and London's first festival of Latin American women in arts (FLAWA). As part of the musical and cultural collective, os Caramelos, Goela Abaixo showcases a sound she describes as "funzy" - a fusion of soul grooves, soul music, MPB, jazz and blues representing the musical diaspora of her home environment. CHRIS ALMEIDA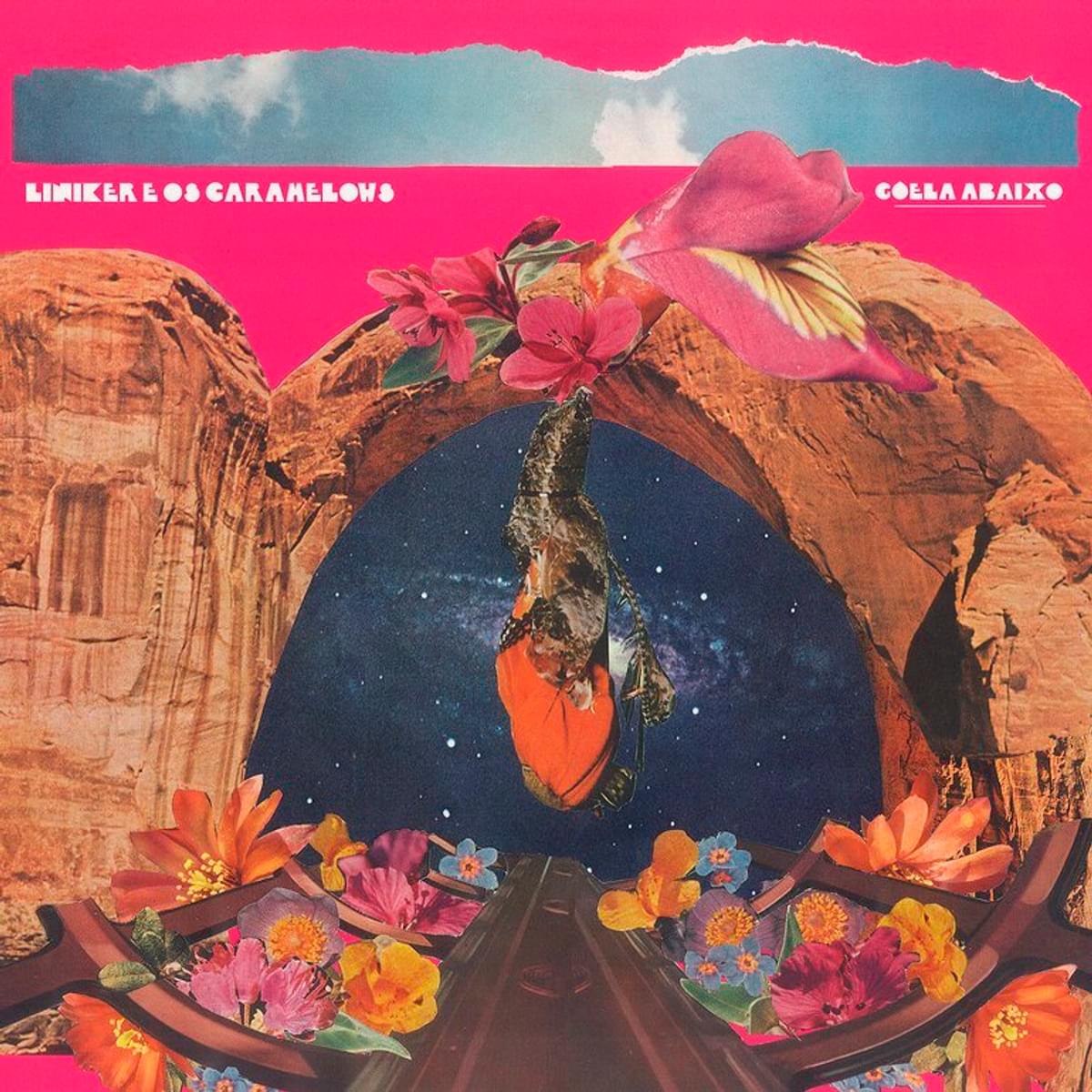 46
The Talkies by Girl Band
Brimming with venom, rage and impatience, Girl Band's second album landed like a ton of bricks in 2019 after four years of waiting. Frontman Dara Kiely's sarcastic and sharp vocal delivery is a blend of Iceage's Elias Bender Rønnenfelt and Talking Head's David Byrne, making each song a performance in itself that easily grips on tight throughout the 12 tracks. Driven by gritty industrial sounds that have been helmed by the likes of SCALPING and Talk Show this year, Girl Band stand out as one of the most thrilling acts coming out of Ireland in a time where the country is revealing itself as a central hub of inventive guitar bands. Rock and roll is finding its second breath these days and the ferocious noise rock of Girl Band stands as a testament to exactly that. MAX GAYLER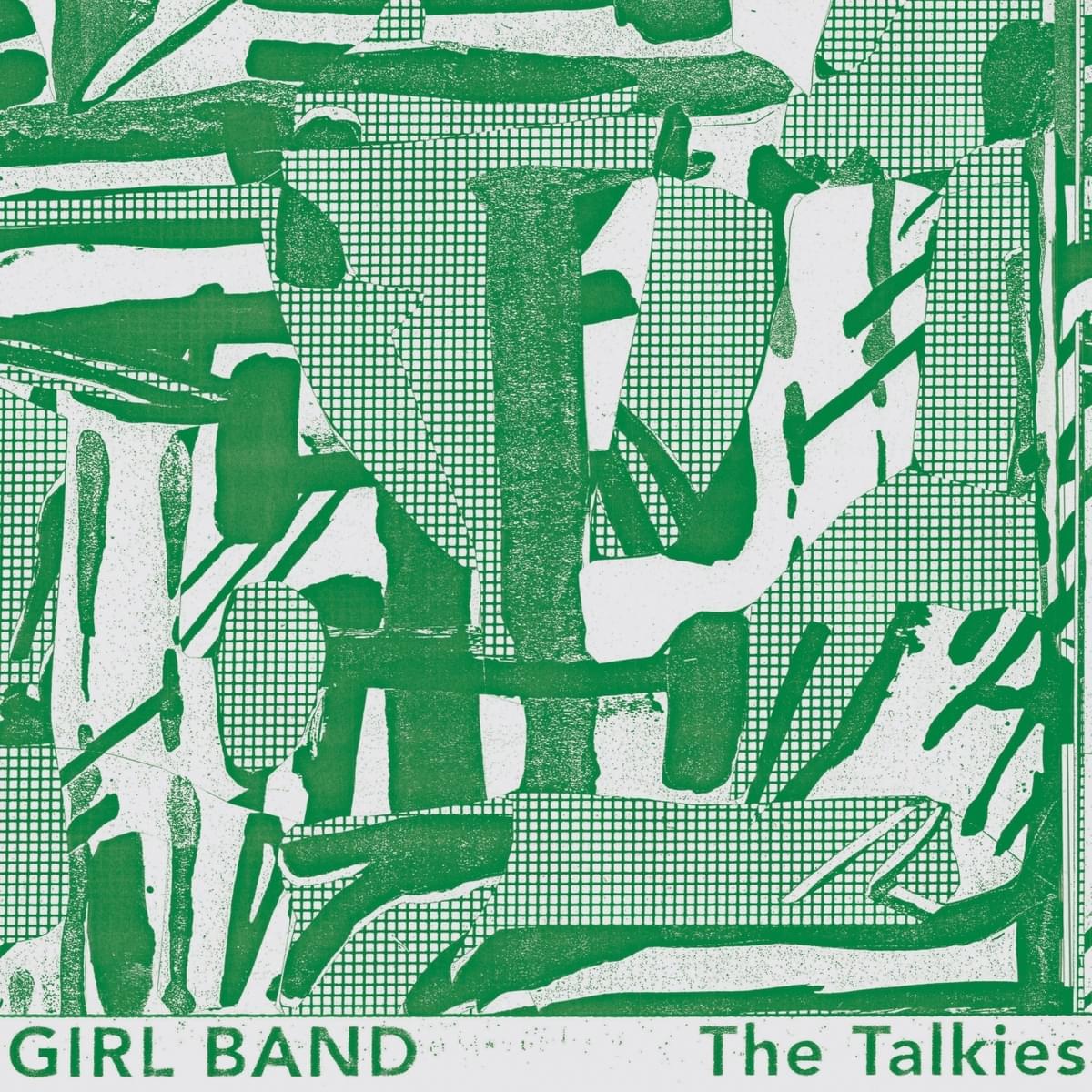 Sneaking in right before the deadline, Kaytranada's Bubba demonstrated the same quality and genre-hopping innovation of its Polaris-bagging predecessor.
With a house-ish minimalism, the Canadian producer joined forces with everyone from Masego (on the cracking dancehall number "Need It") to Kali Uchis (on the throbbing single "10%"). Some producers would have been dwarfed by such talents, but not Kay: the beats were begging for a dancefloor, but none of his sensitivity or class was sacrificed in the process. A stellar late entry. KITTY RICHARDSON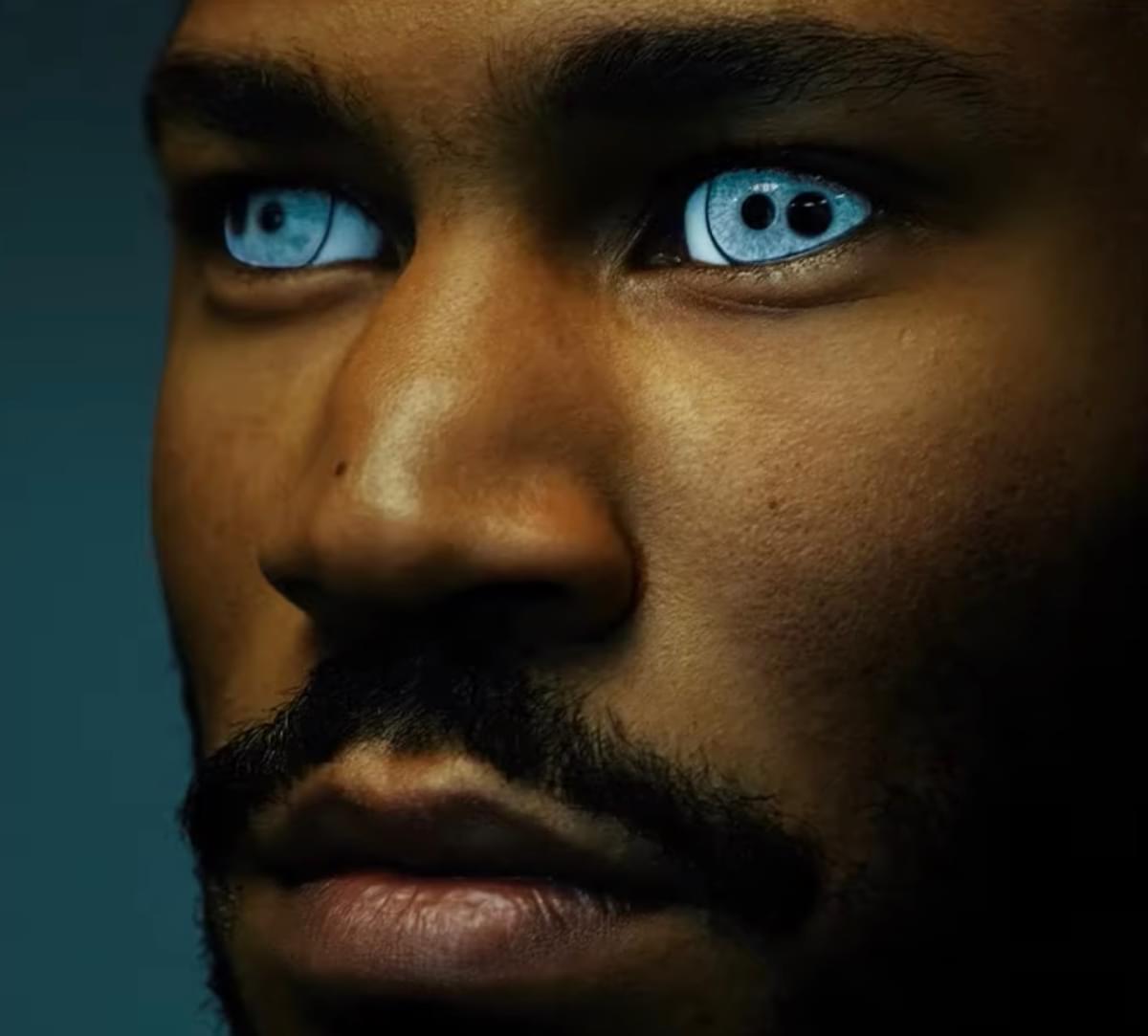 44
Not Waving, But Drowning by Loyle Carner
At a time when hip hop is beginning to shed its turn-of-the-century braggadociousness and head back to its political roots, Loyle Carner focused on the politics of the self. He is, at heart, a gifted poet with a love of hip hop. Not Waving, But Drowning, aptly named after a Stevie Smith poem, felt unusually but refreshingly low-key after his Mercury-nominated Yesterday's Gone. A meditation on success and a takedown of toxic masculinity, it's an intriguingly somber record from a singular talent; Carner's clear eye for the modern world creating poignant and quietly political stories. CHRIS TAYLOR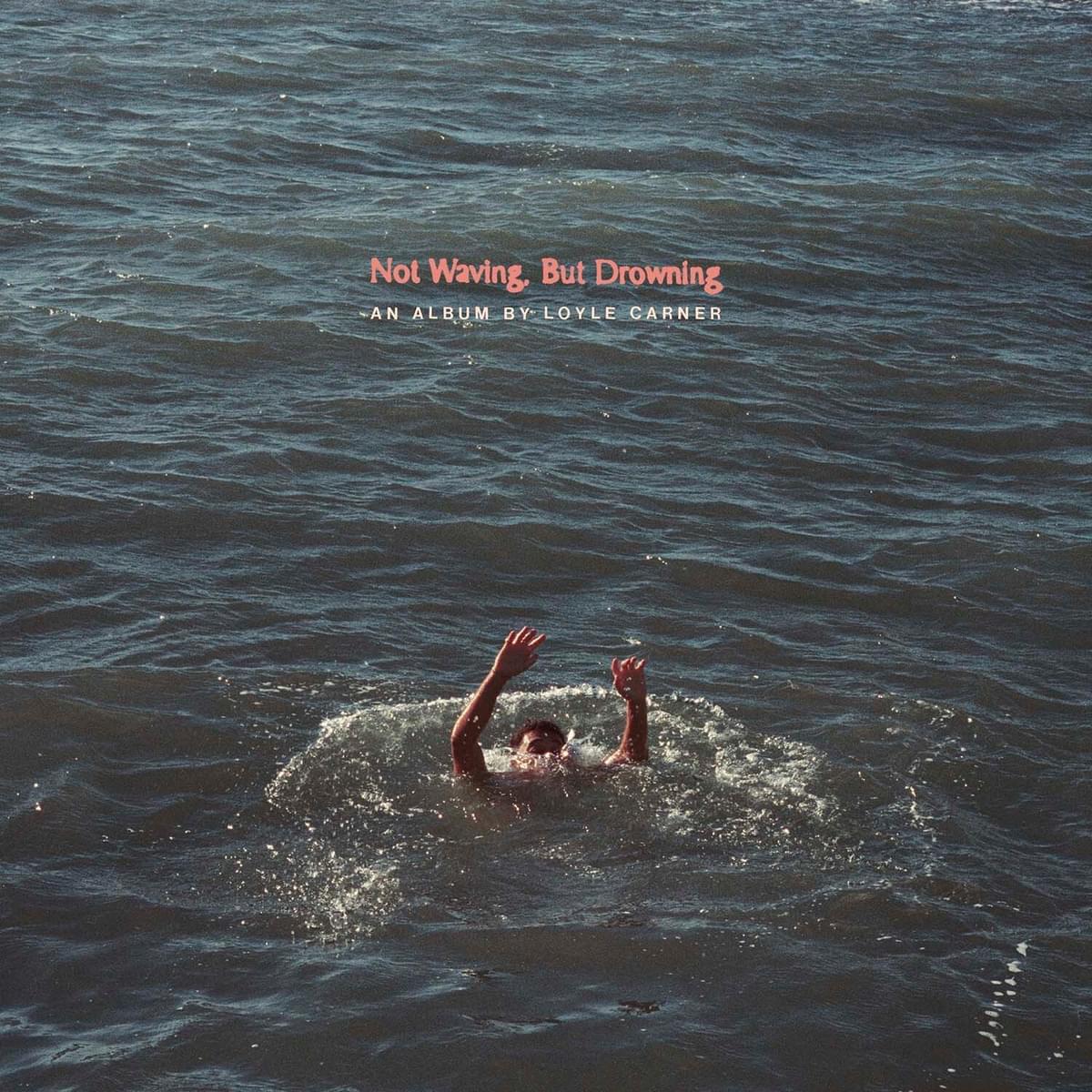 43
Love and Compromise by Mahalia
Channelling early-noughties R&B, jittery neo-soul and sleek, slow funk, Love and Compromise is as much a showcase of sheer musical eclecticism as it is a portrait of the artist coming into her own. Tracks such as the Eartha Kitt-sampling "Hide Out" and the Cam'ron-interpolating "What You Did" are a testament to Mahalia's fusion of the traditional with the modern, allowing her to deliver a resolutely timeless message of strength and resilience in the face of heartbreak. The album marks a new chapter in the singer's career, positioning her at the forefront of British R&B as a burgeoning global movement. UDIT MAHALINGAM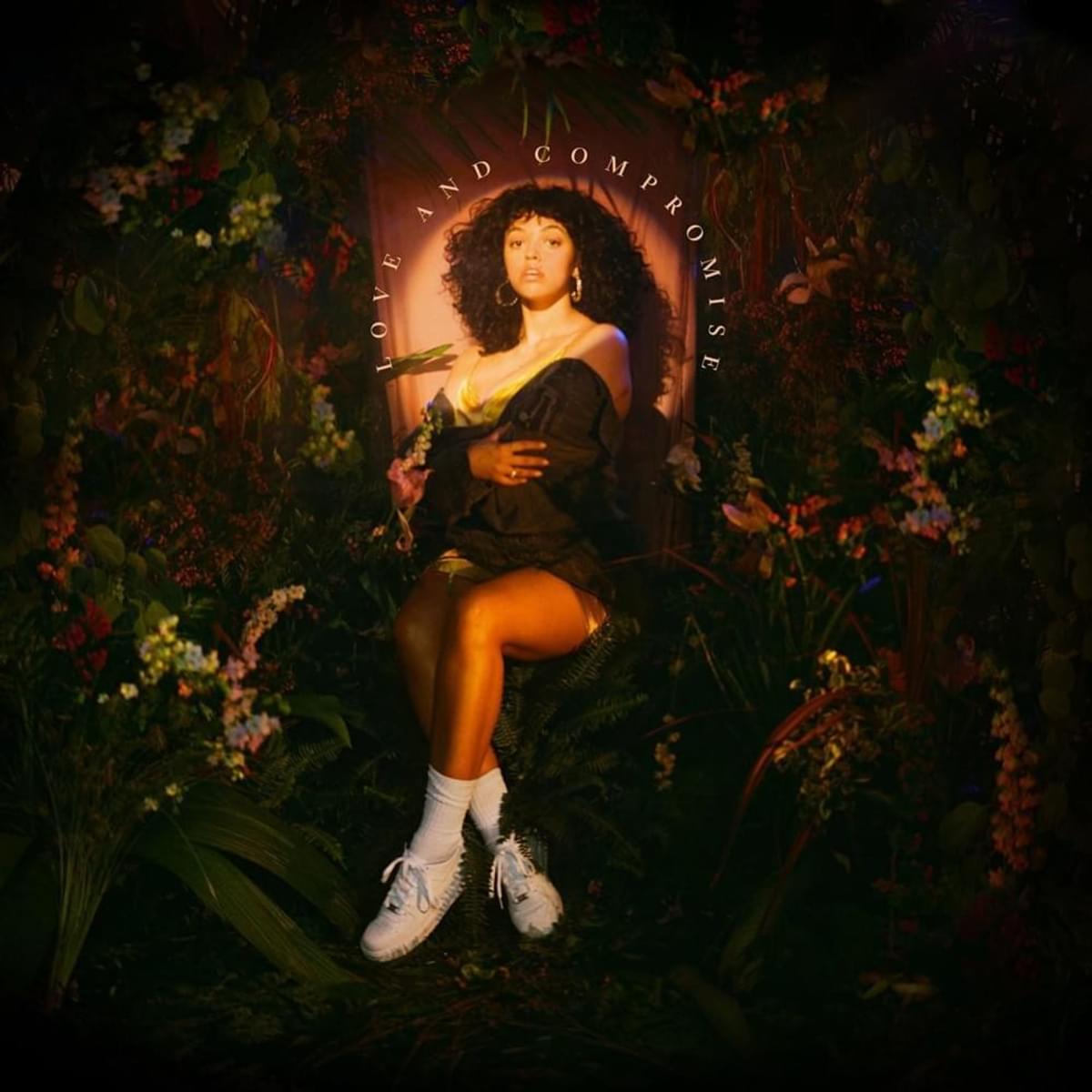 42
There Existed an Addiction to Blood by clipping.
Of all the genres one might expect to be resurrected from the pit of musical history, horrorcore might not be the most obvious. After all, it's original champions – the snap-backed alt rap adolescents of the mid-to-late 90s – have mostly graduated to more subtle, Kendrick-shaped artists. Plus, it's first wave was a little shaky: for every Gravediggaz, there was a corresponding Insane Clown Posse wielding Hallowe'en props and generally being awful.
But clipping., who have been toying with the genre since their dynamite debut in 2014, have excelled in making horror-themed hip-hop listenable again. Emcee Daveed Diggs – a gifted poetic force – paints a blood-stained metropolis teaming with crooked cops and desperate down-and-outs. The mise-en-scène, like the album's palette of rising static and simmering analogue synths, is partly indebted to John Carpenter. But Diggs also uses the tropes of body horror to discuss the real and terrifying consequences of systemic racism: see the raging "Blood of the Fang", which invokes the words of Angela Davis and Malcolm X to beg for a more aggressive response to racialised violence ("Queen Angela done told y'all, "Grasp at the root" / So what y'all talkin' 'bout—"Hands up, don't shoot"?").
This is where clipping.'s use of horrorcore comes into its own: taking an idea once hokey and pantomime, and using it to shine a light on the genuine horrors of our current age. A difficult but vital listen. KITTY RICHARDSON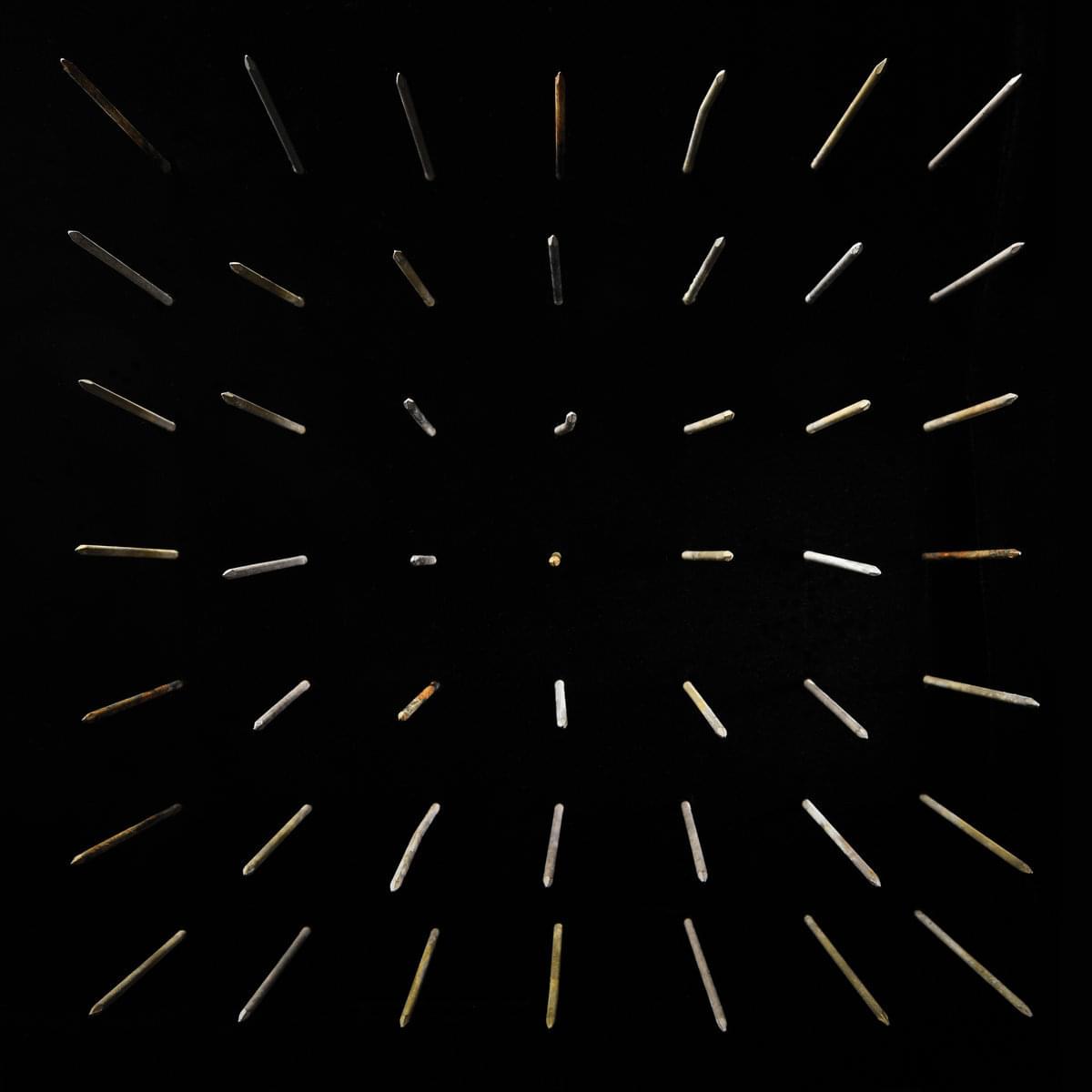 3T is the sound of centuries of identity politics, oppression, colonialism, slavery, apartheid, gangs and how they all inform day to day realities in South African emcee Youngsta CPT's Cape Town. Narrated by a conversation with his grandfather, this is a truly unique voice in hip-hop: trademark fast raps, edgy flows and lyrical dexterity hit hard over a diverse range of tracks: trap beats, west coast jams and smooth R&B, all punctuated by snippets of oral history and personal politics.
A million references fall from his mouth, and get subverted, flipped, their meanings reworked, or reclaimed. Early on in the record he declares himself the Voice of The Cape. After more than 30 mixtapes and this incredible debut it's hard to disagree. RO CEMM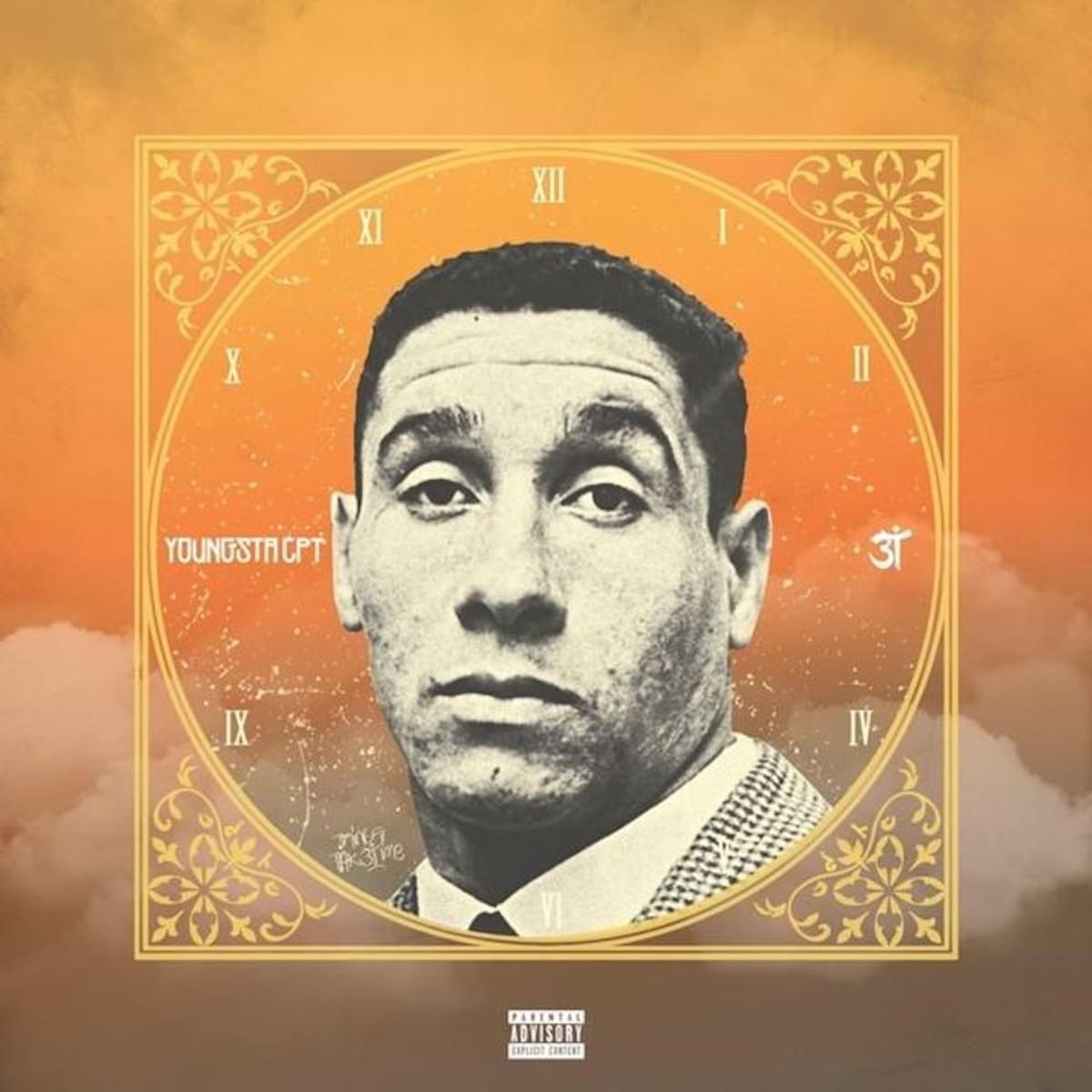 40
Bandana by Freddie Gibbs & Madlib
Freddie Gibbs has been self-proclaiming Bandana as album of the year for some time now, and he's not far off the mark. His second collaborative LP with Madlib showcases both artists at their best. Gibbs' flow is fluid and flawless; Madlib's beats are as inventive as ever – Bandana stands as a testament to the respect they have for each other's craft. As lyricism begins to take a backseat in the majority of modern-day hip hop, Gibbs and Madlib go against the trend and serve up a future cult classic that pays homage to the founding fathers of rap. SIMON EDWARDS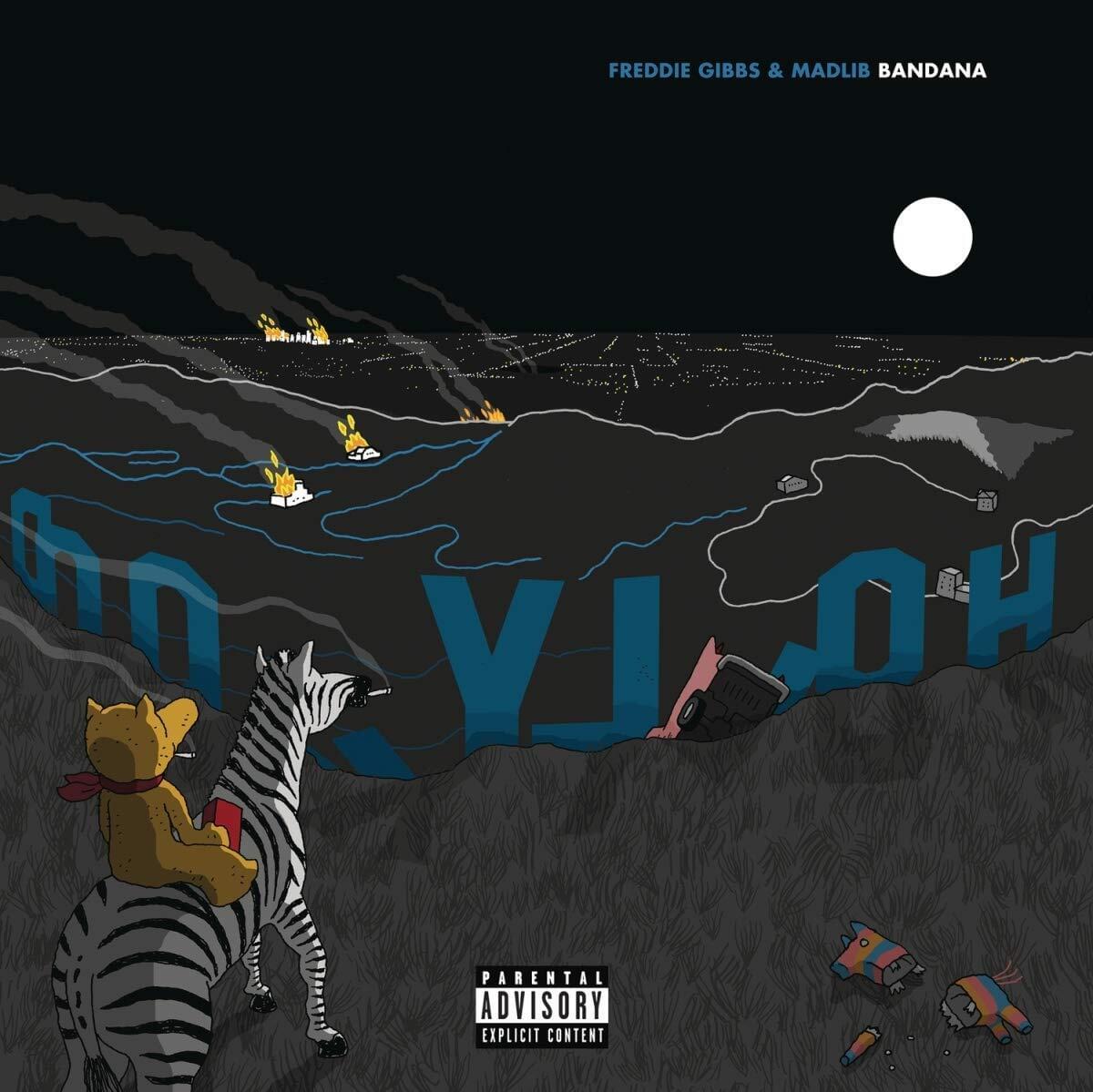 39
Athena by Sudan Archives
When it comes to trying to create something new in the world of R&B these days, it's easy to fall into the lanes left behind by the likes of FKA twigs or Frank Ocean. But Ohio-born, LA-based Brittney Parks AKA Sudan Archives carved a new path with her electric debut Athena. It's in the way she wields her violin that creates the startling beauty contained in this short but sharp record. Her more idiosyncratic choice of instrument in a genre mostly dominated by trap beats isn't just colour or flavour; it's central to the album's success. An album that's bold, brilliant and bewitching. CHRIS TAYLOR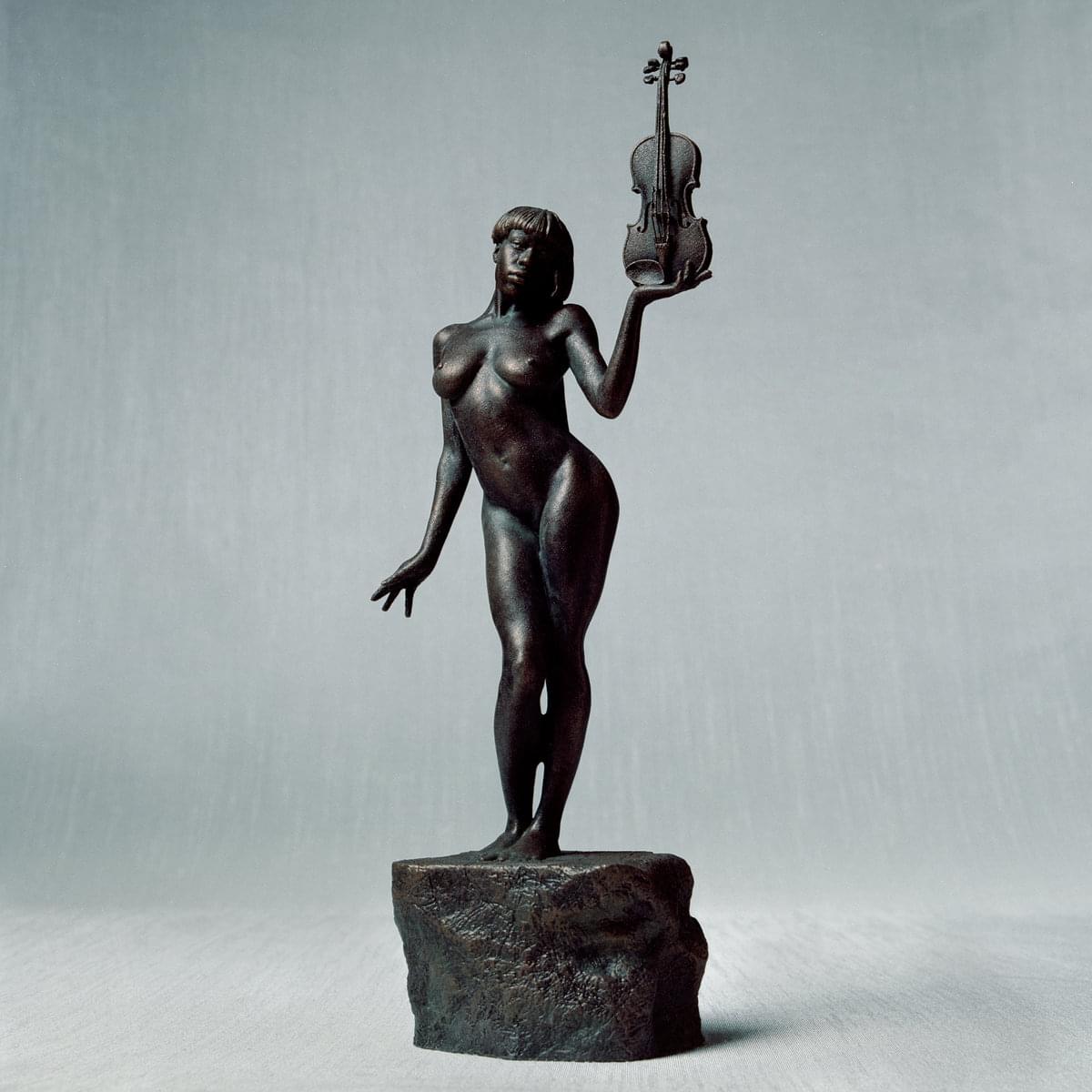 38
Cheap Queen by King Princess
In times of madness comes great art and genderqueer pop icon King Princess is its boldest voice. True, the sound of 2019 was refreshingly queer, but when you can count queer artists on all digits, it's a market that cannot be oversaturated. Brooklyn-raised Mikaela Straus isn't short of much; not inner-city-girl swagger; nor self-deprecating, gen-z boldness; nor the relentless scars of being queer in a straight world.
On her hotly anticipated second album, Cheap Queen, Straus examines this particular heartbreak; the secular ache we dykes are all too familiar with. With tracks exploring a tantalising breed of pop—90s R&B and normcore-indie influences streaking through—King Princess's Cheap Queen stands tall in a stagnant industry. Straus plays every instrument on the record, showcasing her unmistakable husk and bluntly relatable lyrics throughout; it's a welcome look into a wider, queerer world. EM BURFITT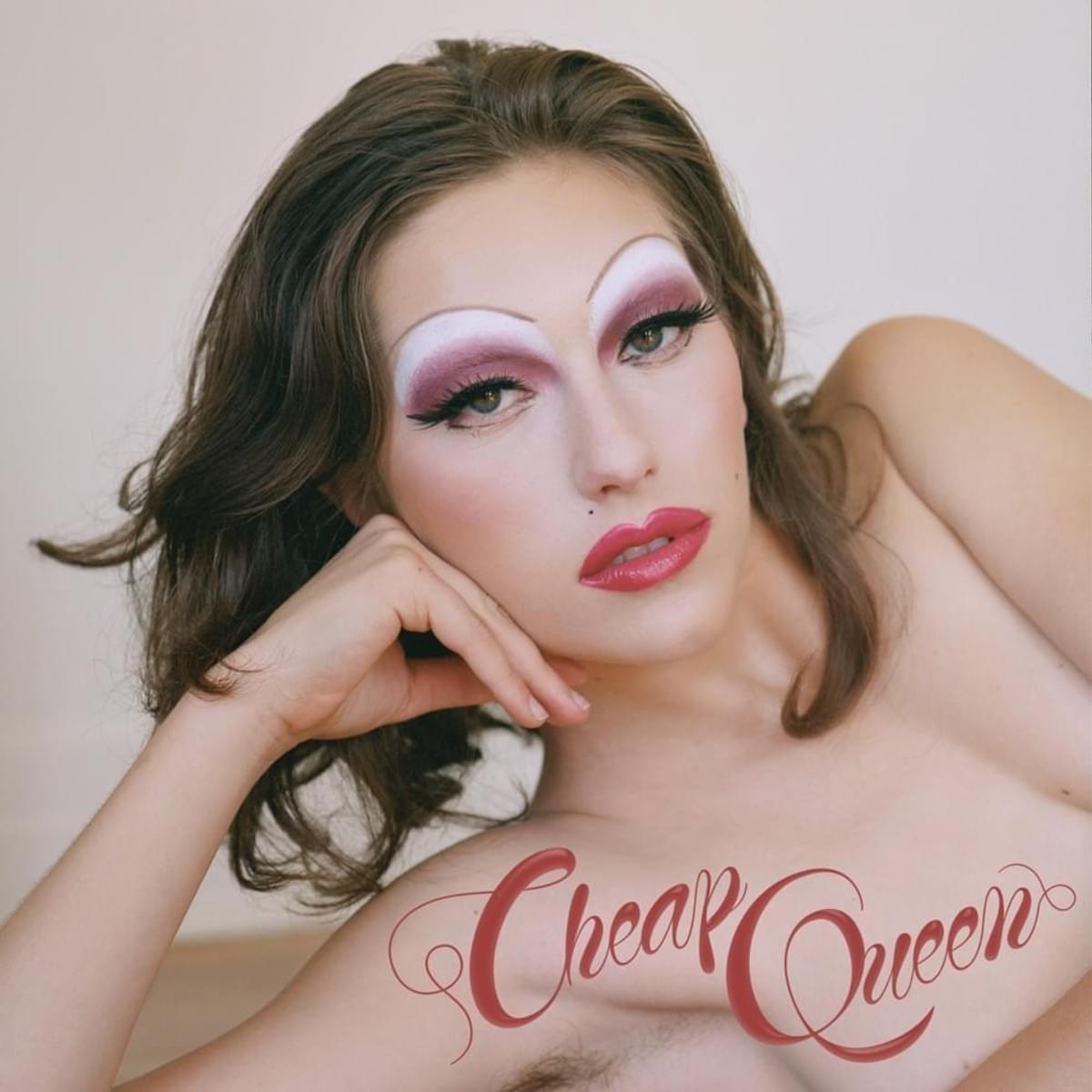 37
Injury Reserve by Injury Reserve
It might be hard to consider Injury Reserve's 2019 album their 'debut' – despite being labelled as such, the trio's lightening workrate has seen them drop two hefty mixtapes and another EP since they broke out of Arizona in 2015. That said, it is certainly the strongest introduction you could get to their agitating brand of hip-hop – whether they're starting pits to anthems about electric cars ("Jailbreak the Tesla") or celebrating brotherly love over some classic breaks ("Three Man Weave"). The guestlist is impressive – Freddie Gibbs, JPEGMAFIA, Rico Nasty and Cakes Da Killa all feature – but producer Parker's manically inventive beats are the real stars, whipped up from smashed glass, string quartets, squealing breaks, pitched percussion and – frequently– yelping bandmates. Those bandmates also bring some of their hardest bars to date, from Richie with a T's snarling satire of Instagram's fashion pack ("Jawbreaker") to Groggs' ultra-vulnerable tales of alcoholism and self-salvation ("What a Year It's Been").
It's just a shame that Loma Vista dropped this stunner on the same day that Tyler's IGOR came out. If fans hadn't been rubber-necking at the Odd Future wunderkid's scene-stealing transformation, some might have clocked Injury Reserve for what it is: one of this year's very best rap records. KITTY RICHARDSON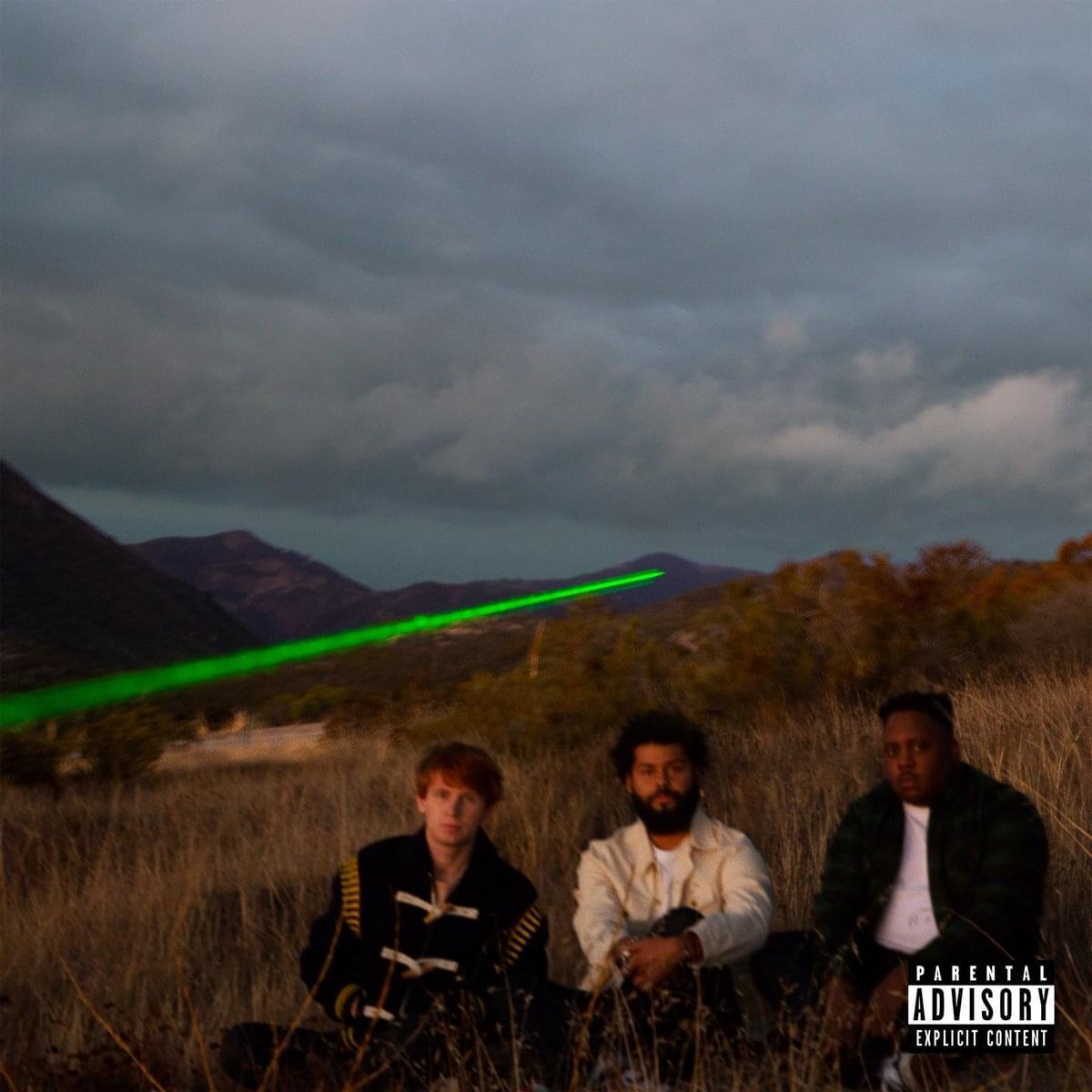 36
High Pitched and Moist by Tami T
High Pitched and Moist is a frantic tapestry from Gothenburg native Tami T, a former skate-punk musician and factory worker now residing in Berlin focusing on EDM and PC Music-esque bubblegum. Her debut LP is devastating from start to finish in every sense: harrowing vignettes of anxiety and fear are woven between heartwarming tales of queer solidarity and unquantifiable strength. Tami sets out highs and cavernous lows of trans life with unflinching realism - it's blunt and terrifying and horny and powerful in equal measure, and across the intricate electronic assembly lined up on High Pitched and Moist, Tami spills chilling realities to artificial elegance. LARRY DAY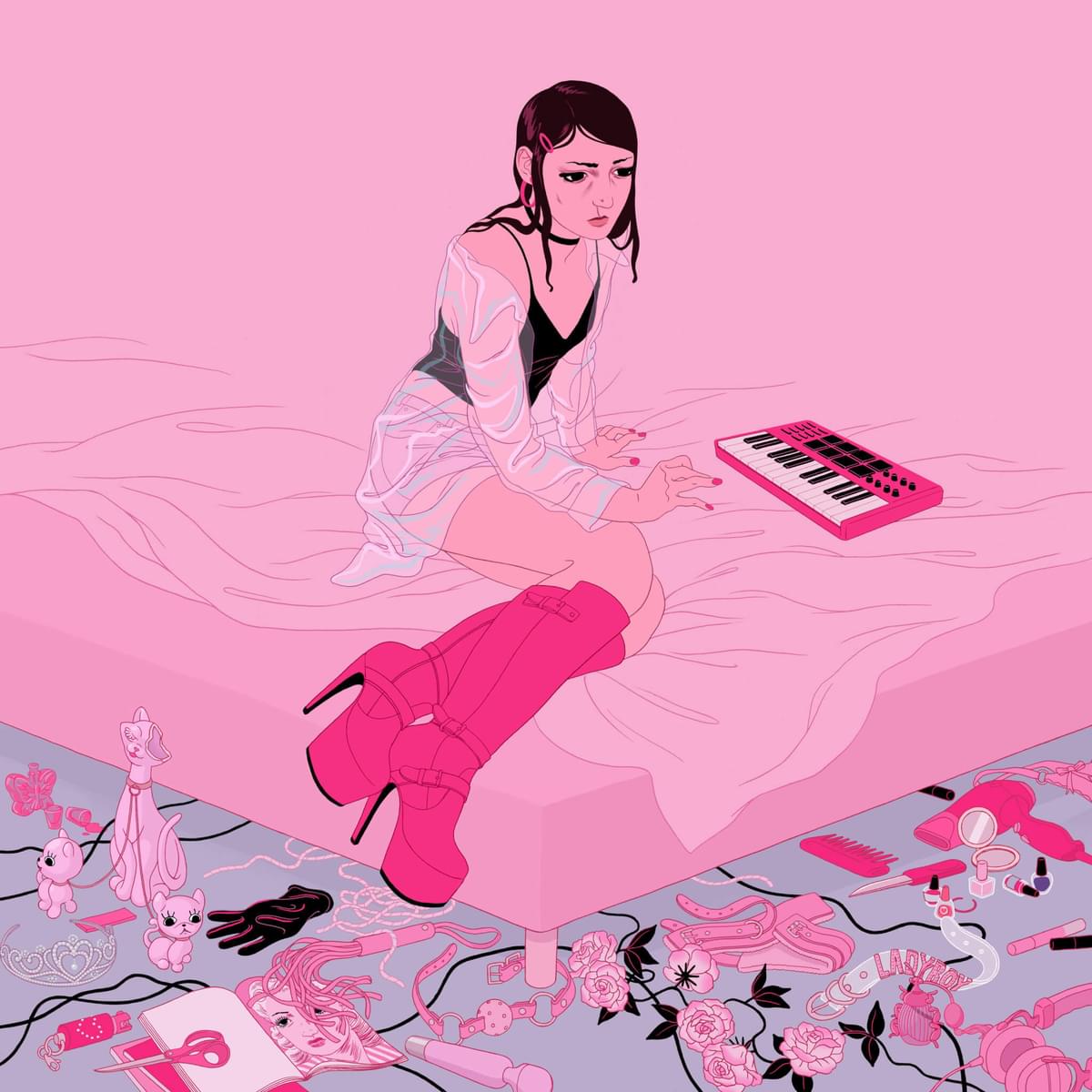 35
Pang by Caroline Polachek
No surprise for a former Charli XCX guest artist, the solo debut from Chairlift singer Polachek is idiosyncratic, forward-thinking pop; skipping boldly between new-wave melodies, ethereal textures and futuristic electronics. It is also that rare thing: a giddy, self-deprecating crush album from a woman in her mid-30s, proving that intense infatuation isn't just for teenagers. Pang is thoughtful, exciting and aesthetically tight — and Polachek is a ready-made cult star for today's future-pop landscape. CLAIRE BIDDLES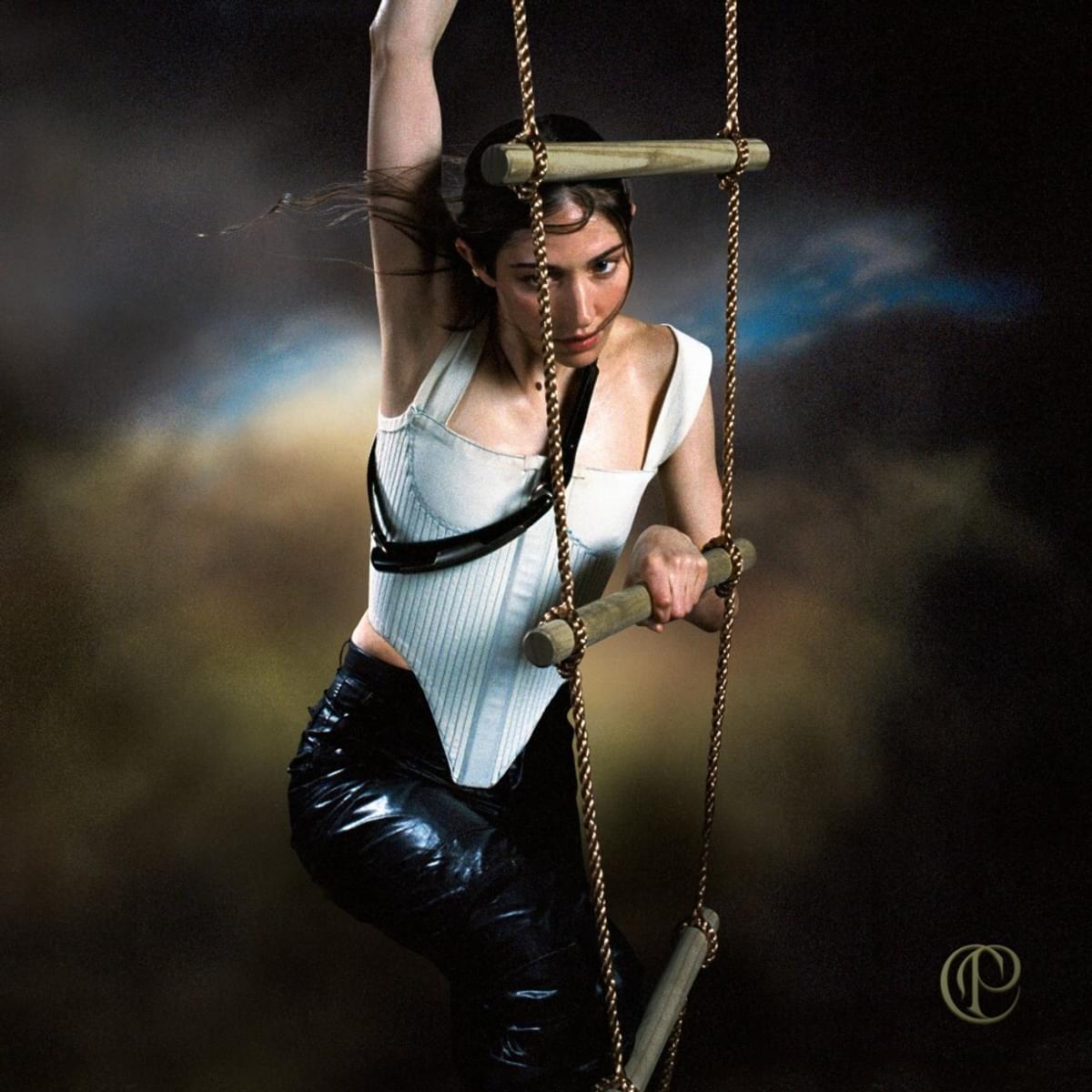 Charli XCX repackaged her signature pop confections into what has become her most experimental venture yet. Her long-awaited third studio album Charli brought together the powerhouses of pop, with Lizzo, Troye Sivan and Yaeji being only a small picking of Charli's vast array. With PC Music producer A G Cook at the forefront, everything is at once familiar and unknown. Every sound is melted down and distorted into this candied 8-bit journey that shows you just how fun it can be to escape your comfort zone. It is also her most mature album: raw, intimate and confessional.
As ever, with Charli XCX, she dares to push; she dares to shock – and Charli does that and more, signed and sealed with attitude, and a lip gloss kiss. SOPHIE WALKER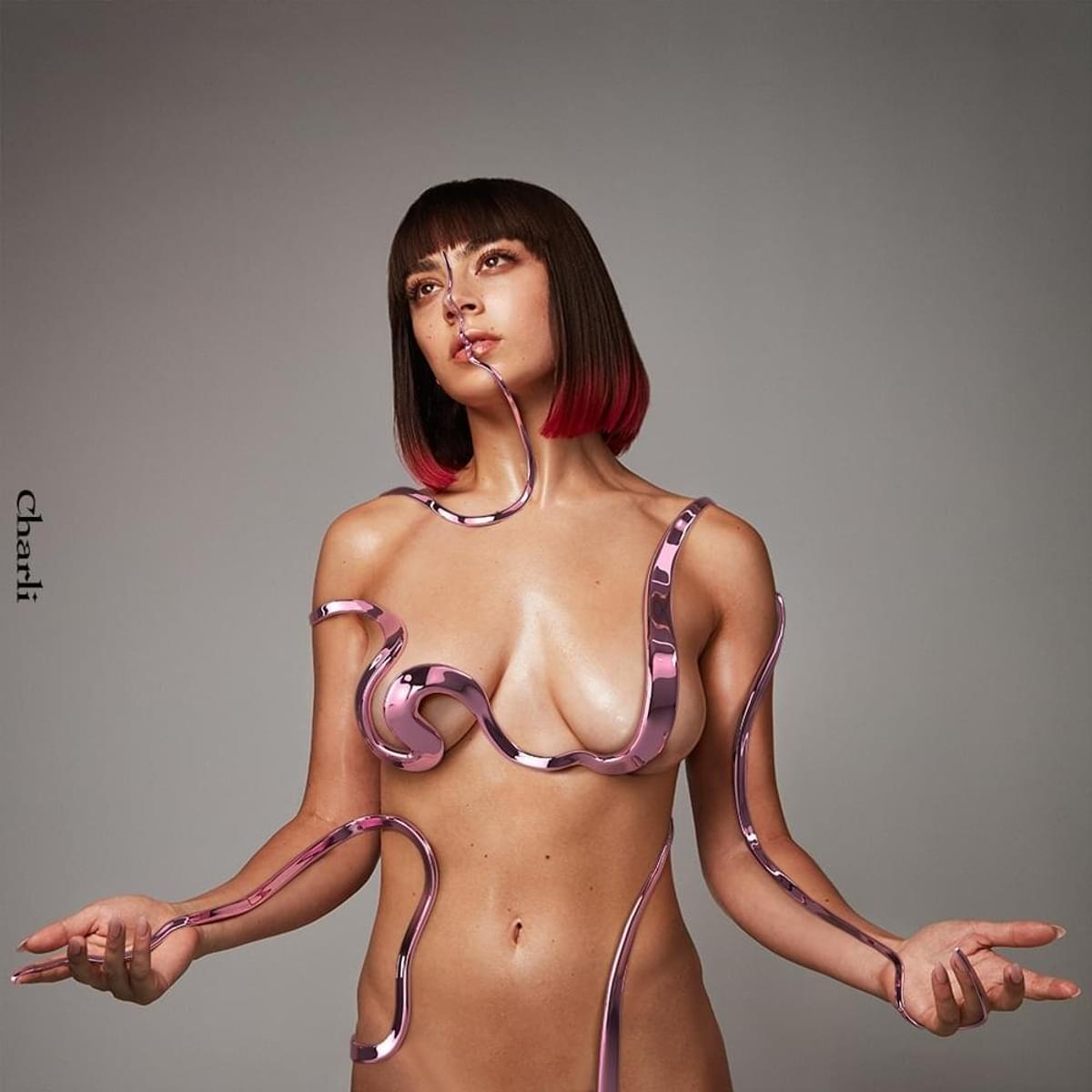 As a concept, Eve felt like a realisation of Rapsody's career to date. A rapper so consistent in championing women's rights – both in the tits-and-ass world of hip-hop, and on a more intimate, personal stage – she used each track to pay homage to the Black female activists, artists and even ancient rulers who paved the way before her.
The concept was great, but the execution was even better: the beatless, hairs-on-end opener "Nina", the smirking booty-bounce of "Oprah" with LeiKeli47, the crackling nostalgia of "Maya" . Yet more proof that we need to keep this veteran emcee in the game for as long as we can. KITTY RICHARDSON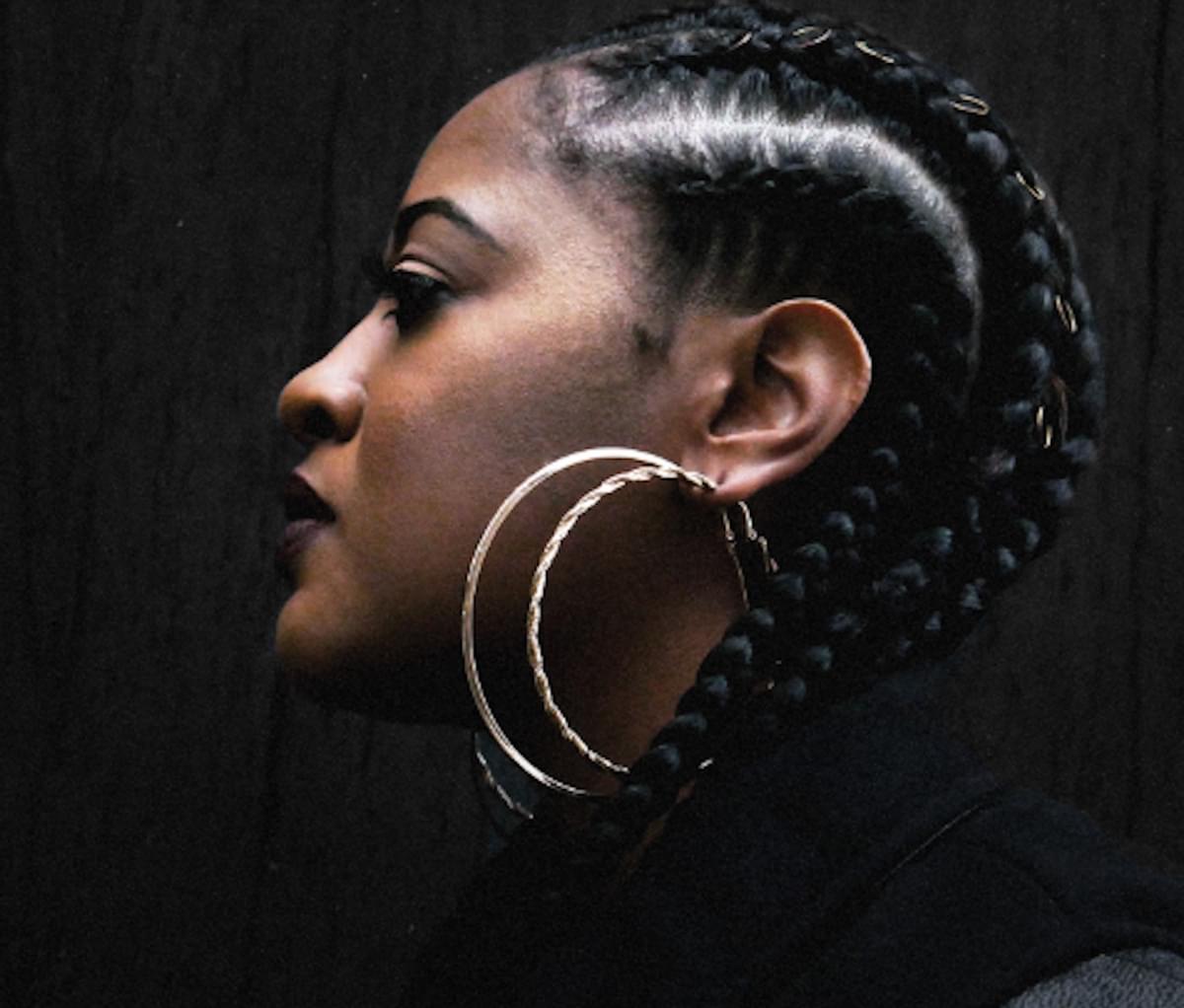 Shura's follow up to debut Nothing's Real was a lighter, more happily romantic and soulful record than it's predecessor. The sentiment of forevher feels best described in her own words in "BRKLYNLDN": "I don't want to get out of bed, but baby there's a whole world out there and I want to see it with you". It's comfortable and wholehearted, without reservation. Rather than coming across as naïve, the 28-year-old London songwriter has created something hopeful and delightfully light, setting it apart from much of 2019' s pop offerings. The perfect soundtrack to the end of summer, and all the months after spent remembering it. SOPHIA SIMON-BASHALL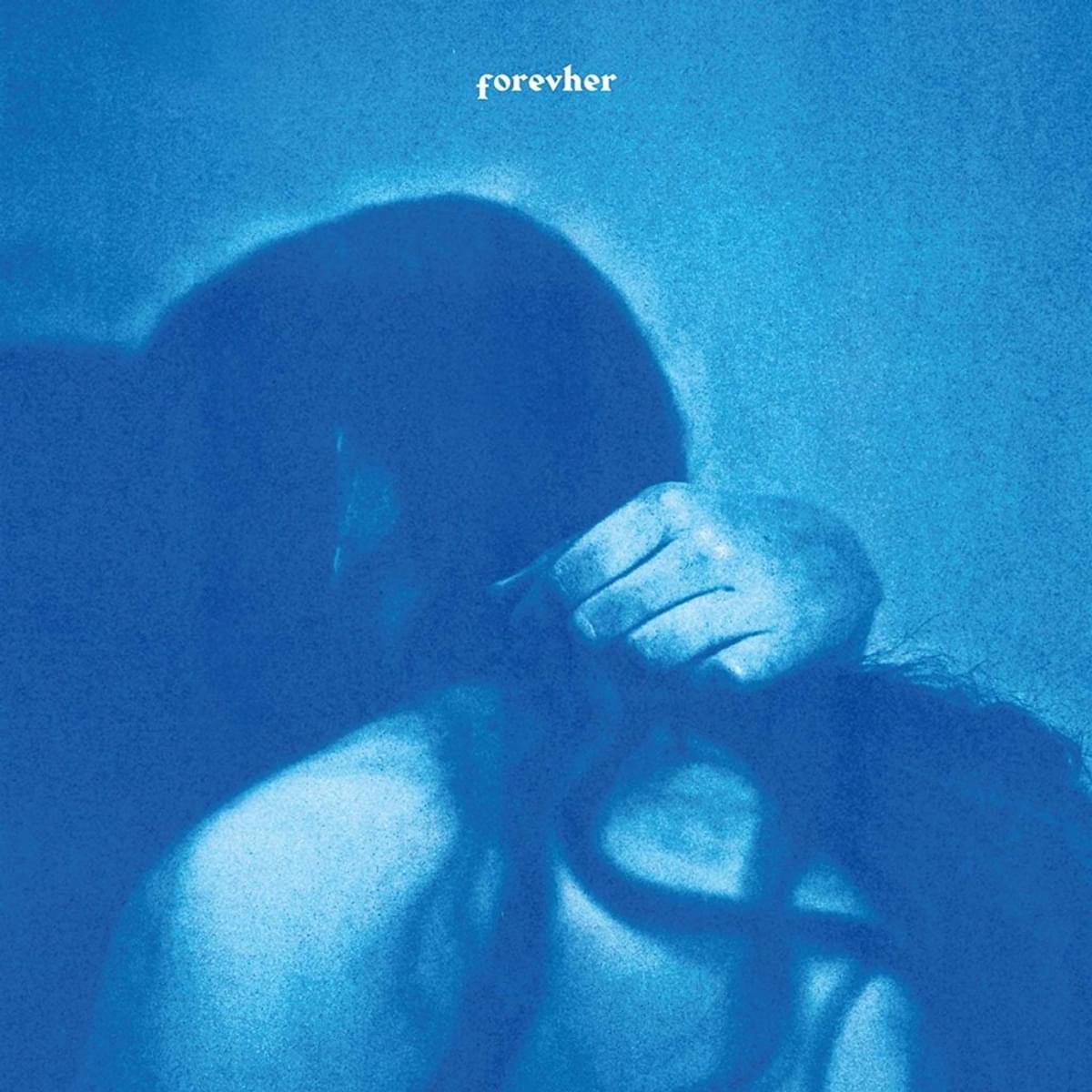 31
Purple Mountains by Purple Mountains
Purple Mountains is a conflicted listen. On the one hand, it's wonderful to hear David Berman's voice again, its power in its bluntness, its aural depiction of a tired, troubled soul trying to make sense of the world. It's also fantastic to hear him write so beautifully, sardonic and enlightened as ever, his words woven expertly around gorgeous arrangements.
Yet it's impossible to experience this record without imagining where it was leading for Berman. There's hope and reconciliation coded into these songs, points at which the peace he seeks sounds within reach, his writing a searchlight leading him forward. Tragically, it seems he never found it: he passed away on 7 August this year. LUKE CARTLEDGE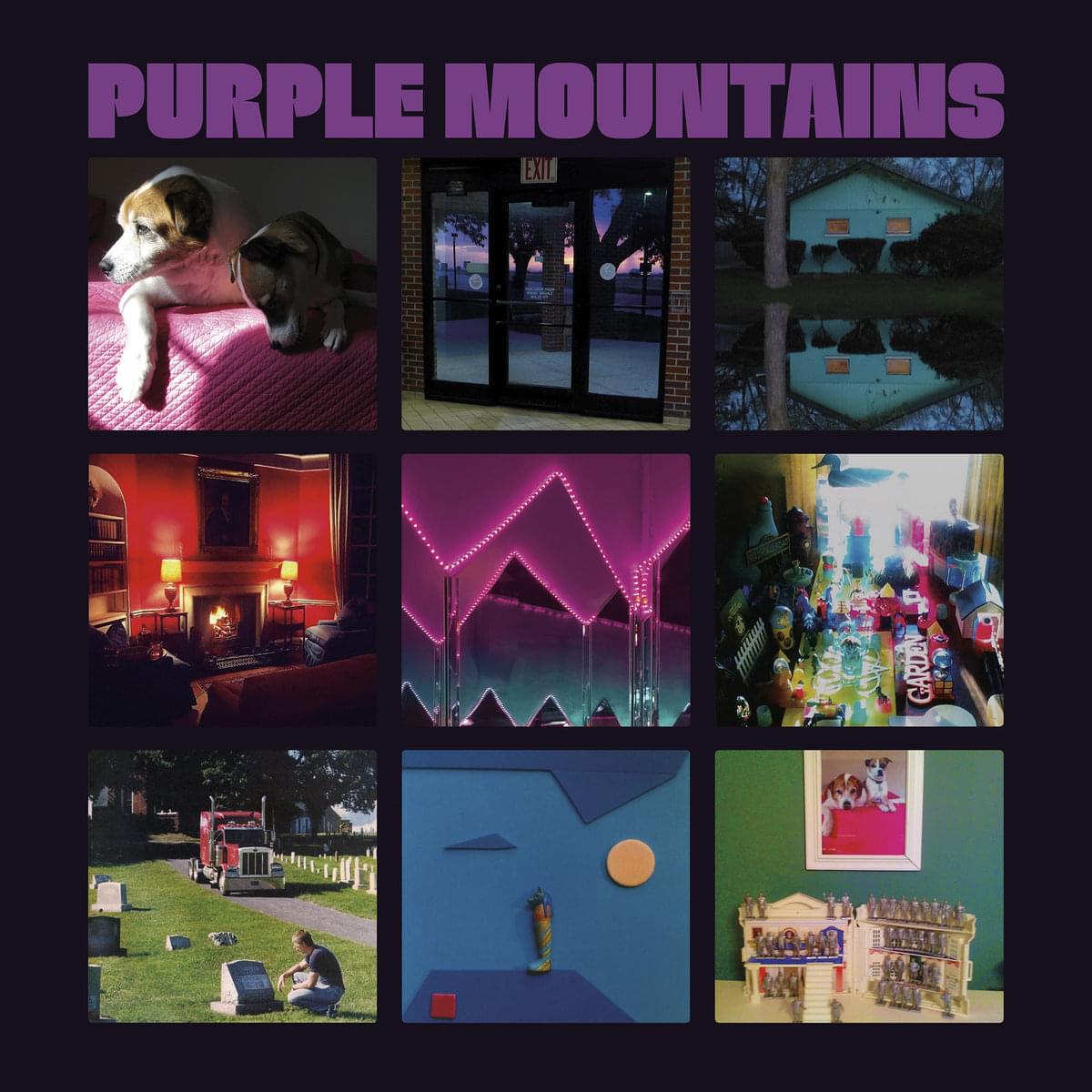 30
For You and I by Loraine James
For You and I, one of the most exciting, forward-looking works of electronic music of the year, is a masterclass in raw invention. No stone is left unturned by Loraine James's kinetic, inquisitive production, UK bass, garage, and dubstep colliding gloriously with industrial techno, intimate R&B, and entropic noise. In lesser hands this multiplicity of genre might result in a loss of control or consistency: no such qualms here. A deeply humane, generous paean to being young, black, and queer in 2019 London, its coherence comes not only from its technical accomplishment, but the vast well of emotion at its core. LUKE CARTLEDGE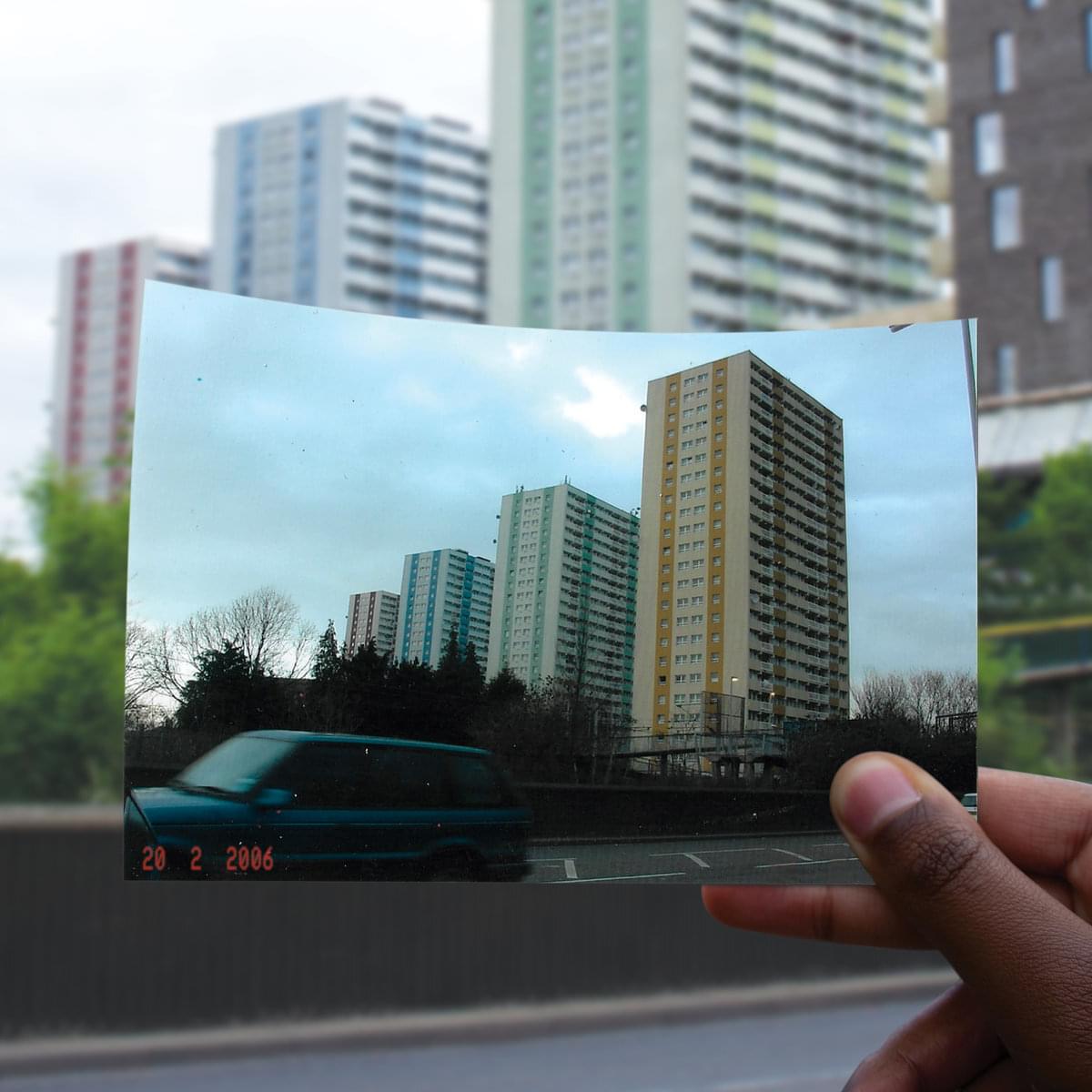 29
Cashmere Tears by Kojey Radical
In lieu of numerous political campaigns designed to smear the reputation of grime and London's black community in recent years, the unique creativity coming from the UK's most ignored genre found new life. In 2019, Kojey Radical continued to demonstrate that musical maturity can come in many forms. After featuring on numerous tracks throughout the year for smaller artists, Kojey Radical released his third album, Cashmere Tears, ten songs that sit somewhere between the catchy big band sound of Chance The Rapper and the infectious hooks of Jay Prince. Kojey Radical represents how admirable grime role models can be and the combination of his charming delivery, expansive instrumentation and brave lyricism make this album one of the most exciting records this year. MAX GAYLER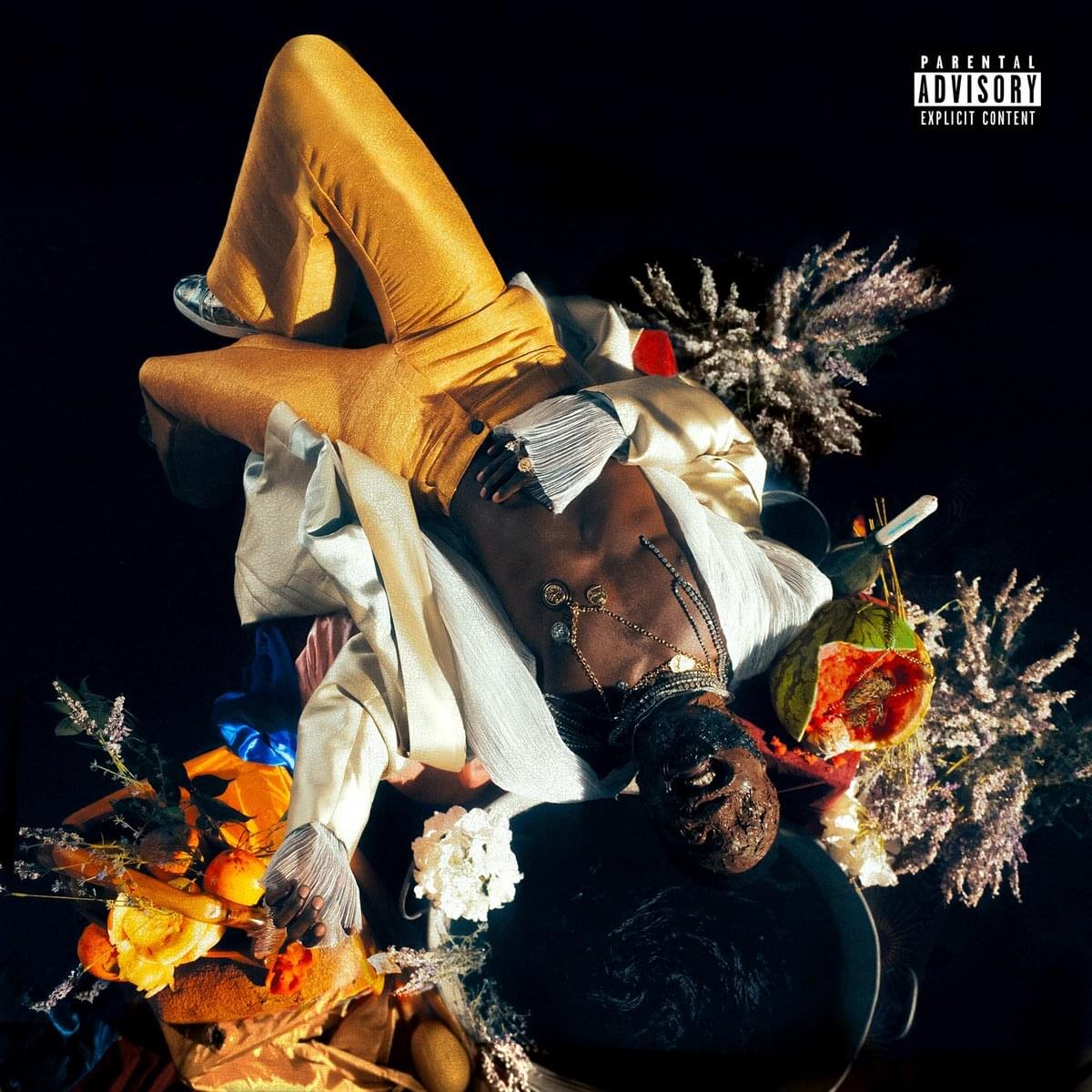 28
Diviner by Hayden Thorpe
When Wild Beasts separated in early 2018, they left a void in British independent music. The most sensual, adventurous, and elegant group to emerge from the largely torrid indie milieu of the previous decade, their vivid, fluent art-pop sounded like little else, and Hayden Thorpe's dramatic, mellifluous vocal was at the centre of it all.
Diviner, Thorpe's first solo album, picks up from where Wild Beasts left off in their tenderest, most transcendent moments. It's a strange, intoxicating record, featherlight melodicism guiding us by the hand through a wealth of intimate textures and vertiginous, shoulder-dropping changes of direction. His former band, for all the theatrics, were uniquely able to upend contemporary British masculinity, poke fun at its flaws, and revel in its excesses, and Diviner, albeit with a little more restraint, sees Thorpe continue to mine this rich seam. This is the sound of a man at ease with his nature, unafraid to explore the deepest parts of himself without compromise, in order that he might live more fully. LUKE CARTLEDGE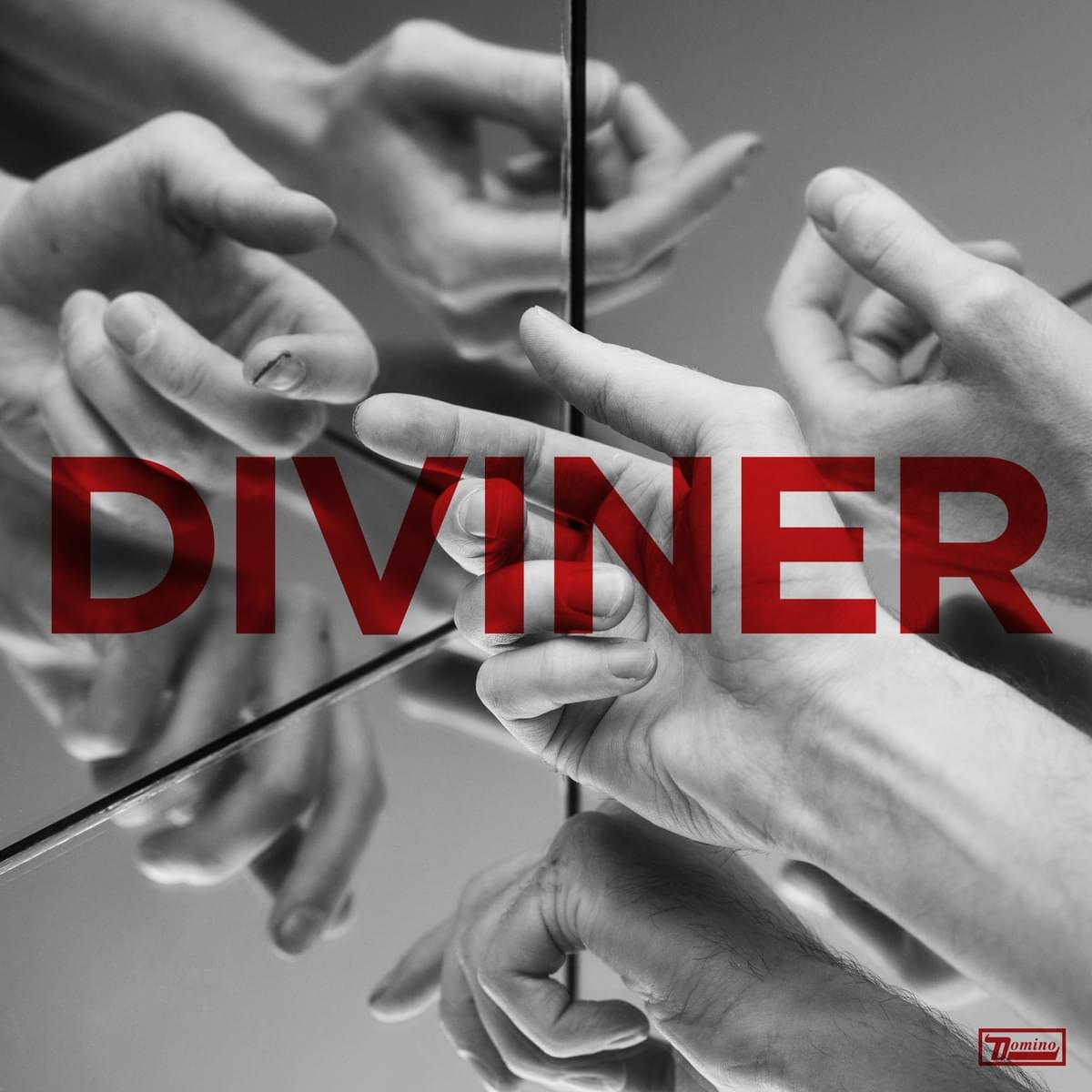 27
Trapline by Snotty Nose Rez Kids
Snotty Nose Rez Kids' Trapline is the point where traditional culture meets slick production, beats and word play, all underpinned by the mantra like mission statement "RESIST, REVIVE, INDIGINIZE". Not just a great record, it's also an important one from the Canadian First Nations hip-hop duo: a soundtrack to a movement that is on the rise. Originally planned as a summer hype mixtape, the record became something else entirely: an opportunity to share a platform, celebrate culture and raise up a community together, through collaboration.
Lyrically playful, hugely political and musically inventive, Yung Trybez and Young D trade bars with each other, giving a new and incisive voice that you just don't hear every day. Deep bass, buzzing snares and trap beats fizz around flows which are just as likely to reference Christopher Wallace as Christopher Columbus, or play off Kendrick, Wu Tang or Pink Floyd lyrics. Dig into the references, nod to the beats, dance to the hooks, but whatever you do make sure you listen to Trapline. RO CEMM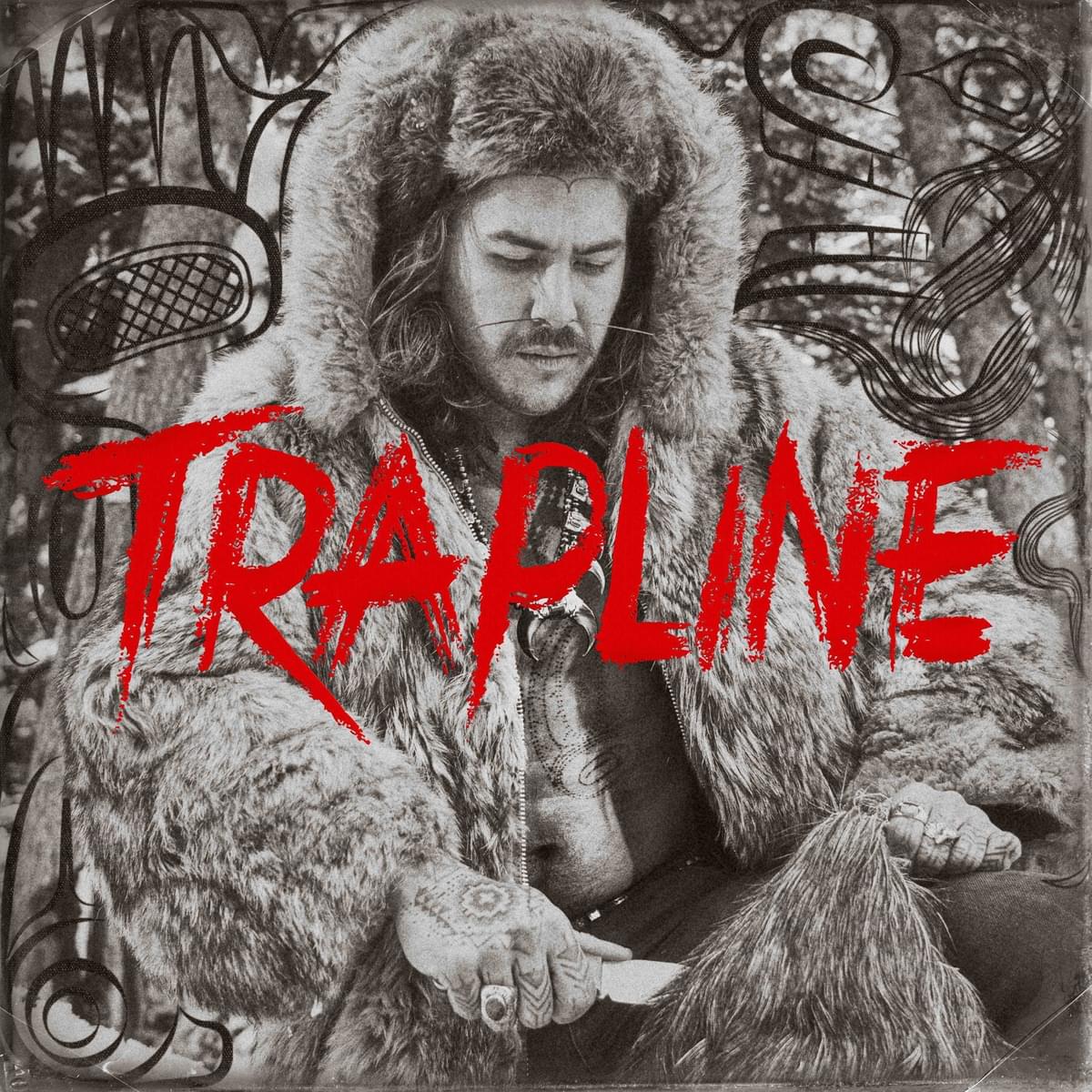 Back in 2015, it felt like Abel Tesfaye – aka Toronto's The Weeknd – was an inexorable force. After his dominating success, you might have expected a bevvy of imitators to appear, all trying to capitalise on that woozy, sad boy R&B.
But, in the UK at least, they didn't, and instead the charts were stormed by saccharine Scandi sounds and Jorja Smith-esque soul-pop. Indeed, when Moon dropped his first single, the doom-laden masterstroke "Bury", it felt fresh and dangerous, whilst baring a good number of XO hallmarks – the halting falsetto, the urgent sexuality, the feather-light touches of distortion.
His full-length release, Bodies, took that sound and gave it real presence: "Feelin' Right" was relentless and industrial, "KING" was a seriously clever inversion of 80s chart pop. On "Any Little Moment", Moon sang about making love in the frozen flames and damn, you really bought it. Thank you, 2019, for giving us a new prince of darkness. KITTY RICHARDSON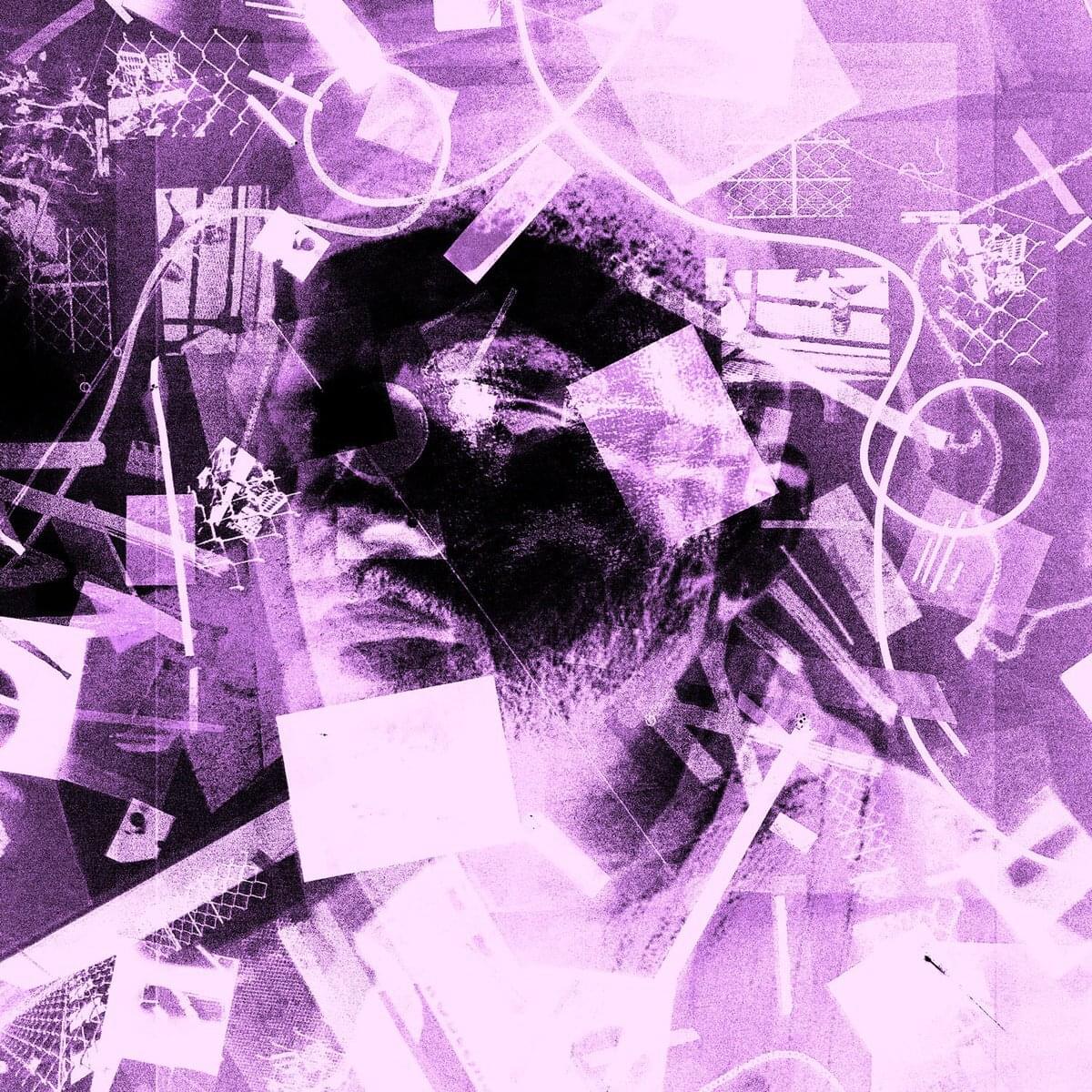 25
When We All Fall Asleep, Where Do We Go? By Billie Eilish
If 2018 was the year Billie Eilish's dark and melodramatic take on modern pop leaked into every facet of the music industry, 2019 was the year she grew larger than one industry could handle. Even before this album was released, Eilish was a teen sensation with legions of die-hard fans ready to dye their hair and rip up their parents' Slayer t-shirts at a moments notice. Not much was riding on her debut being a success but she had the eyes of the entire world waiting to see if she could pull it off. Luckily, the infectious and refreshing production on previous released like "my boy" and "bellyache" had only been refined and perfected into a sound that flipped the music industry on its head.
Not since the likes of bands like My Chemical Romance has an act so quickly created an entire culture quite like Billiemania. Let's be honest, you can spot a Billie Eilish fan from a mile off—a true phenomenon. When We All Fall Asleep, Where Do We Go? shows an incredibly young artist with a completely bizarre amount of talent. Between Eilish and her creative partner and brother, FINNEAS, this album has been expertly crafted with the experience of musicians and songwriters far their senior. This year, we've seen an artist find a gap in the market nobody was looking for and engage with subjects of depression and anxiety in a way that really speaks to a new generation of music fans. MAX GAYLER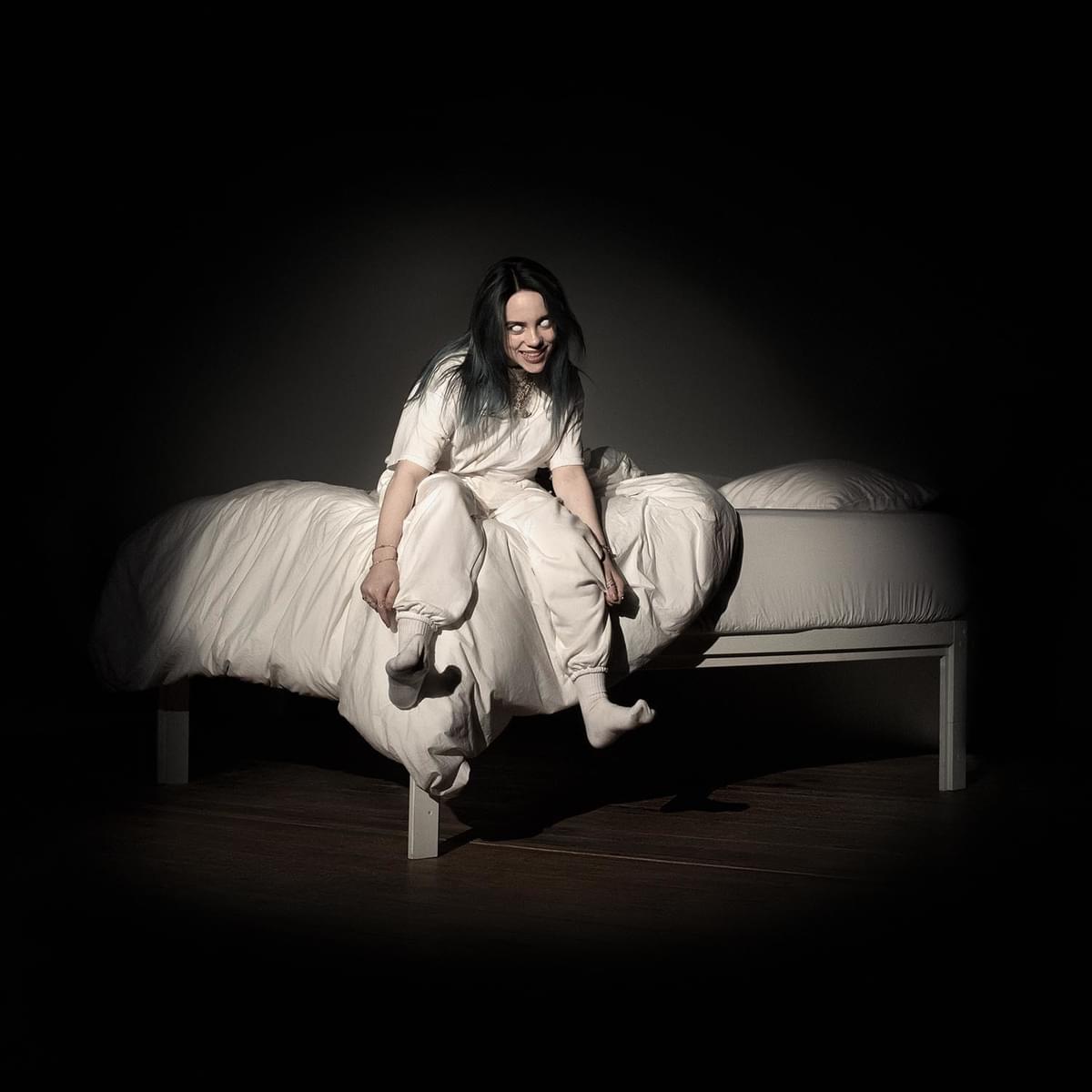 24
MAGDALENE by FKA Twigs
Taliah Barnett's second album not only builds upon the promise of her debut LP1, itself one of the most distinctive British pop records of the decade, but transcends it. Gone is the archness of its predecessor, replaced by a humanity that, far from blunting the edges of FKA Twigs, pulls them into ever-sharper relief. Desolate one moment, flourishingly beautiful the next, Magdalene is the sound of an artist with the creative conviction and personal strength to plumb the depths of herself and the traumas through which she has survived. A potent mix of classically-gorgeous songwriting and an expert ear for contemporary production, it's her finest work yet. LUKE CARTLEDGE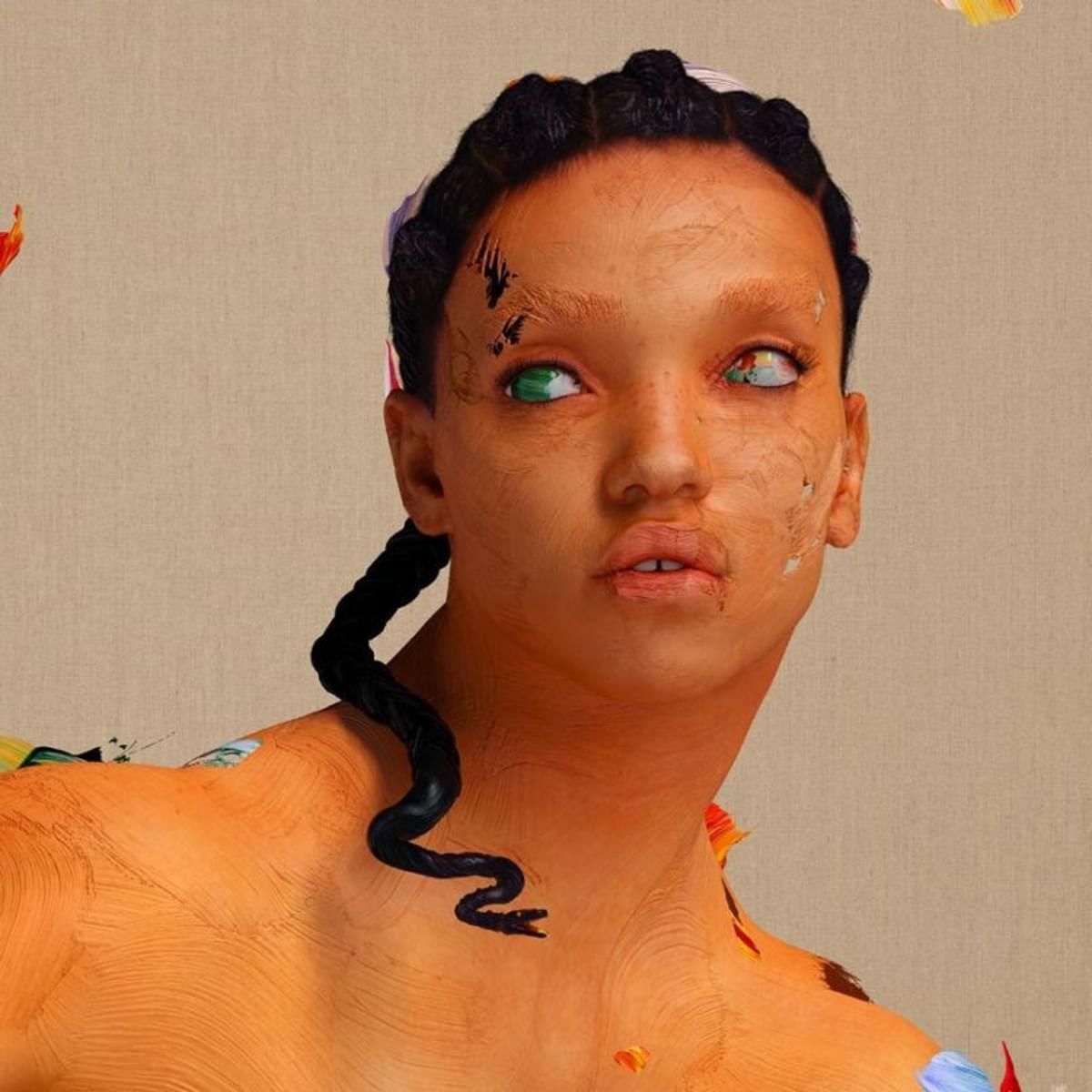 23
Any Human Friend by Marika Hackman
Marika Hackman's third revolution advances the strides made on LP2 I'm Not Your Man, with Any Human Friend tumbling down a rabbit hole full of interstellar synths and glammy riffs thanks to the expanded arsenal at her disposal. It's almost certainly the poppiest Hackman has sounded thus far, with electronic excursions allowing for a sonic palette shattering expectations of the Hampshire-born artist.
Hackman's jarringly blunt in her lyrics as she looks to be "unifying and sexy" (in a bid to subvert the norm of sexual objectification in pop lyrics), adding further distance between her distinct bodies of work; "hand solo" is a far cry from what was offered on We Slept At Last, for example. But it's also about so much more, as Hackman steps into a powerful new role with an assured authority - the instrumentation might be amped up on Any Human Friend, but the straight talking means that in many ways she gets right back to basics when it comes to delivering ideas. Her best yet? Definitely. LARRY DAY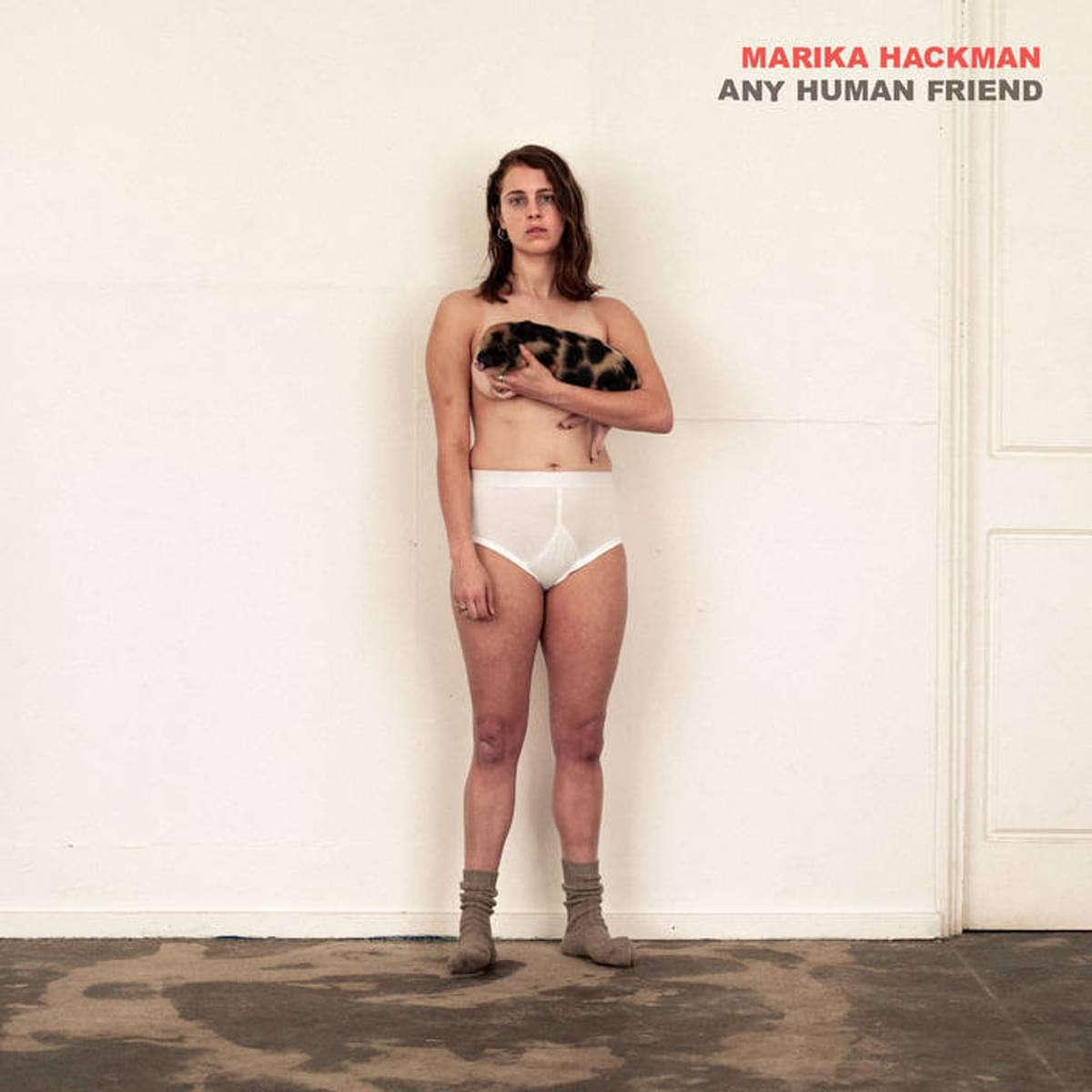 22
In A Galaxy by Rina Mushonga
With her second LP, In A Galaxy, Rina Mushonga returned from a five-year absence since the release of her debut The Wild, The Wilderness, with an emphatic statement of expanding intent. In A Galaxy is an astonishingly rich, sumptuous work, every detail beautifully wrought, every theme handled with care and expertise. Mushonga, whose identity – both musical and personal – has been shaped by a lifetime of transcontinental movement, manages to distil the sonic essences of her previous homes in India, Zimbabwe and The Netherlands into a single, cogent musical approach.
She's now based in London, and In A Galaxy reflects that, too: echoes of the capital's current jazz, electronica and R&B scenes resonate throughout the record. For all this texture and complexity, In A Galaxy is never less than intoxicatingly accessible; as such, it's one of the most pure and successful pop albums of the year. LUKE CARTLEDGE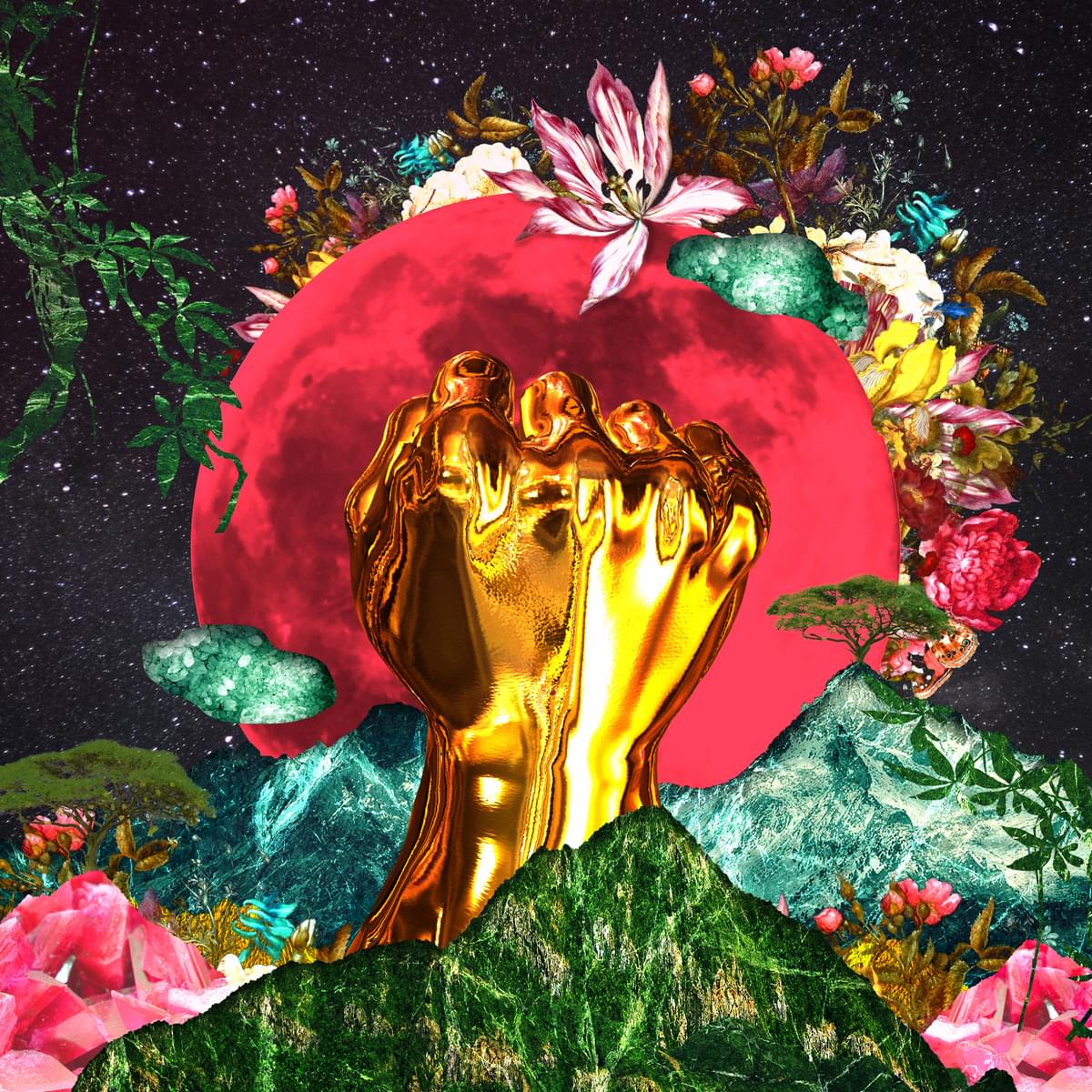 21
Atlanta Millionaires Club by Faye Webster
Turn on Faye Webster's Atlanta Millionaires Club for the first time and you'd be forgiven for thinking you're about to listen to a country record in the same vein as Kacey Musgraves' Golden Hour. Its opening track has all the elements: slide guitars, sleepy vocals, shuffling percussion. But by the record's end, the sounds of her home town and her rap collective heritage start to creep in. Finding an interesting kinship with Lil Nas X, Atlanta Millionaire Club almost felt like a question as to what exactly constitutes country music. In both, the trappings of Kenny Rogers et al are all there, but given a twist that brings what could be considered an outdated mode into the modern day. It never felt forced or a contradiction of styles, instead filled with a passion that could only be created by someone that loves every facet of their musical lexicon. CHRIS TAYLOR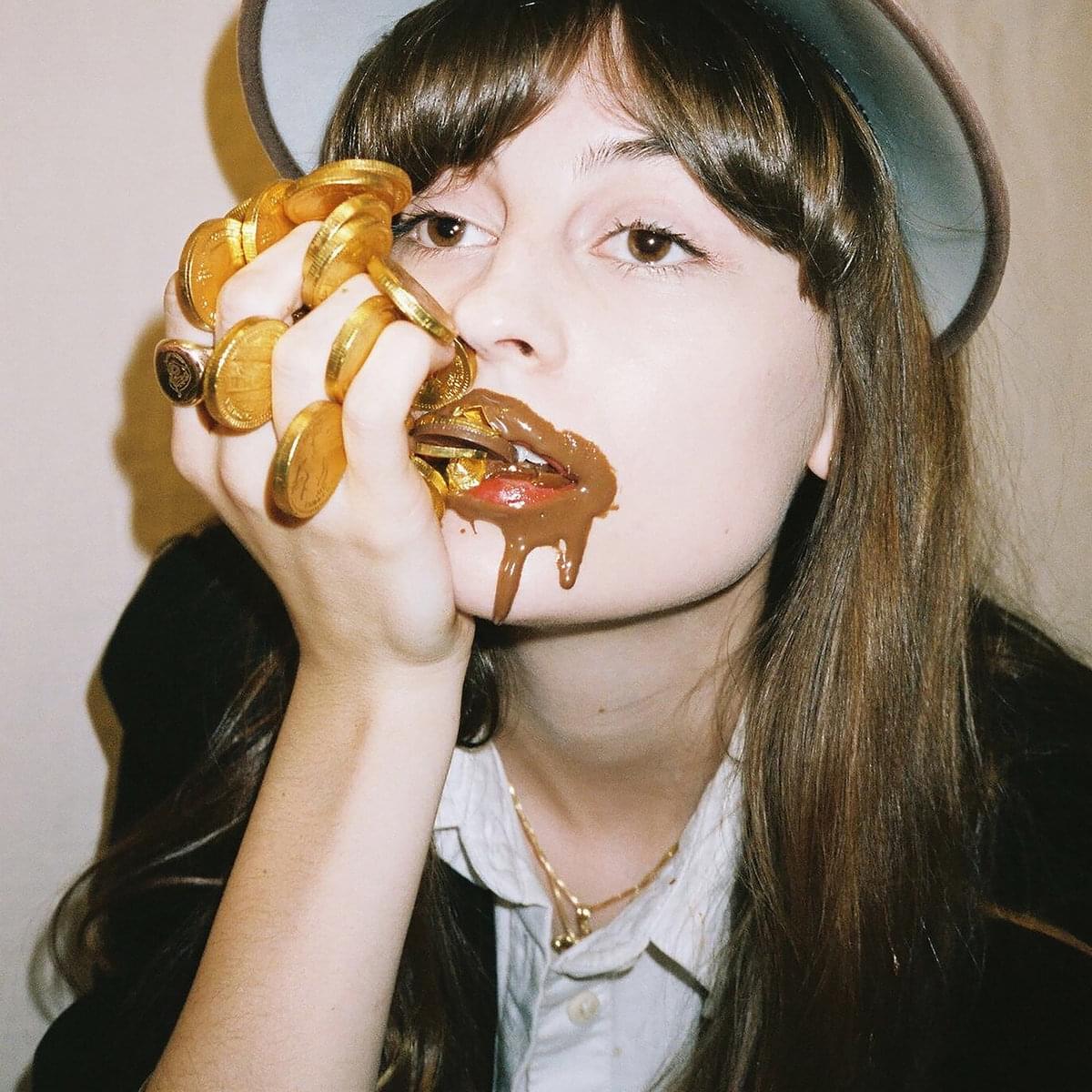 20
KIWANUKA by Michael Kiwanuka
At the beginning of his self-titled, third studio album, Michael Kiwanuka sets a warm and familiar scene. Unassuming percussion and a pleasing but understated bass-line continue modestly through party chatter and laughter that seem to dominate the rest of the space obliviously. It is easy to imagine heads turning when Kiwanuka's saw-edged guitar wail pierces through the ambient noise and announces his arrival. KIWANUKA. Written in big, bold letters with a resolute and regal portrait to match, the follow-up to 2016's Love & Hate promised to embrace and accept ideas of identity and self before it had even been played.
Importantly, it doesn't unroll into the hackneyed narrative of 'shy guy gains confidence and adopts rock star bravado,' though there are late-sixties flourishes throughout that would do the Woodstock Generation proud. Rather, Kiwanuka reflects on his relationship with love, society and God, and all of the pain, anxiety and doubt that connect them, understanding that these are the forces that truly have the hand in sculpting our own vision. They coexist comfortably, and are one moment given room to breathe in tender, luscious moments such as "Piano Joint (This Kind Of Love)", and the next are elevated by orchestral and psychedelic waves in the likes of "Hard To Say Goodbye" and "Living In Denial". In this light, the beauty of KIWANUKA is best understood as a whole, purposefully at odds with playlist culture in favour of a sublime experience. JOHN BELL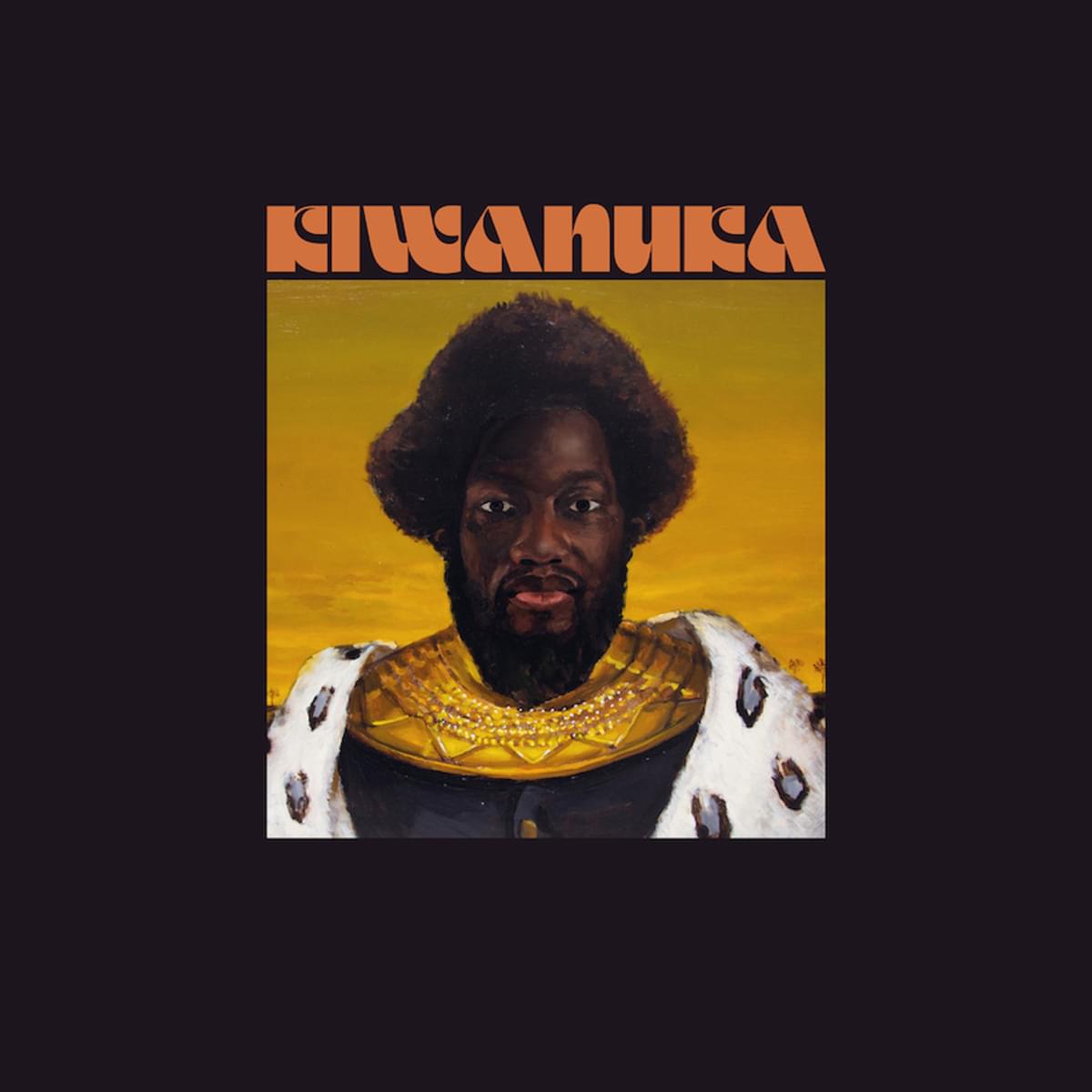 19
Heavy is the head by Stormzy
If Heavy Is The Head is one thing, it's aware of its own worth. Few can lay claim to the success that Stormzy's achieved not two years after his BRIT Award-winning debut, Gang Signs & Prayer. There's his own #Merky brand, at once a record label with Warner Music, an imprint of Penguin Books and a scholarship at the University of Cambridge, all dedicated to supporting a new generation of young, black voices. With one tweet, Stormzy did more to mobilise a youth vote than the entire UK government managed in nine years. You can see the new album cover on display in the National Portrait Gallery, topless, carrying the Banksy-designed stab proof vest that he wore for his iconic headline set at Glastonbury.
It only takes a minute for that Glastonbury performance to be namechecked on Heavy is the Head (and "what the fuck have you lot done?"). It's namechecked again, one song later: "Big Michael" is every bit as cocksure an exposition as its title suggests, but the surreal nature of Stormzy's rise justifies it. He's good on his "Wiley Flow" word, too: "North and East and West are hot but the South's on flames." Theon and Nathaniel Cross – heavyweights from the South London jazz scene of We Out Here and Seed Ensemble fame – bring a glam, grungy, gameshow bassline that carries through a generally brilliant record.
Within the 16-track epic suite, everyone's referenced from Donald Glover (for being multi-talented) to Dragon's Den's Peter Jones (…for kissing dragons). Everyone's co-signed, from Little Simz (for making one of the year's best albums) to Michael Dapaah (for making music in the first place). TRISTAN GATWARD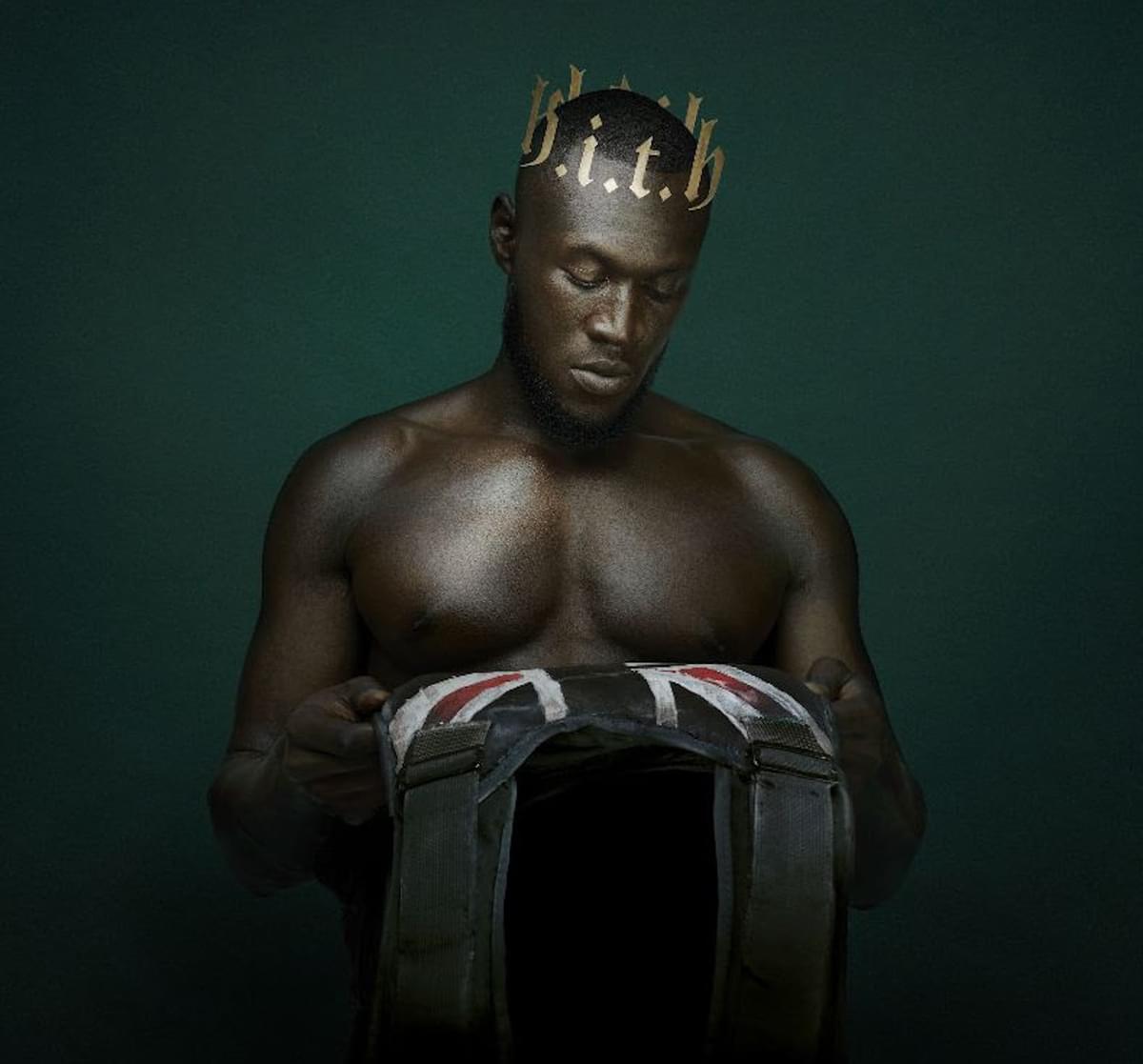 18
Emotional Education by IDER
Understanding the significance of Emotional Education boils down to deconstructing the creative maelstrom born from the minds of Megan Markwick and Lily Somerville. A debut album that holds no punches and filled to the brim with sounds of the future, the London-based duo have crafted a record equal parts lyrically lucid and sonically exciting. Drifting between personal relationships and problems facing the world at large, Emotional Education is as ambitious as it is impressive, with songs like "Saddest Generation" standing as a sign of the times in relation to millennial struggle.
What makes this album stand out as one of the best in 2019 is its unignorable aspiration. Following the release of a genre-swerving E.P, Gut Me Like An Animal, two years previously, the duo's first full record has brought together the thought-beckoning magic and the stadium-filling production of interim singles like "Body Love" and "Mirror". While there's already a market for emotionally provocative power pop, IDER have found themselves sitting in a crevice nobody has ever found before. A crease somewhere between the vocally led sound of Haim and masterfully composed songs of Imogen Heap, IDER are undoubtedly one of the most exciting sounds coming out of the UK at the moment, and Emotional Education is a bold testament to this. MAX GAYLER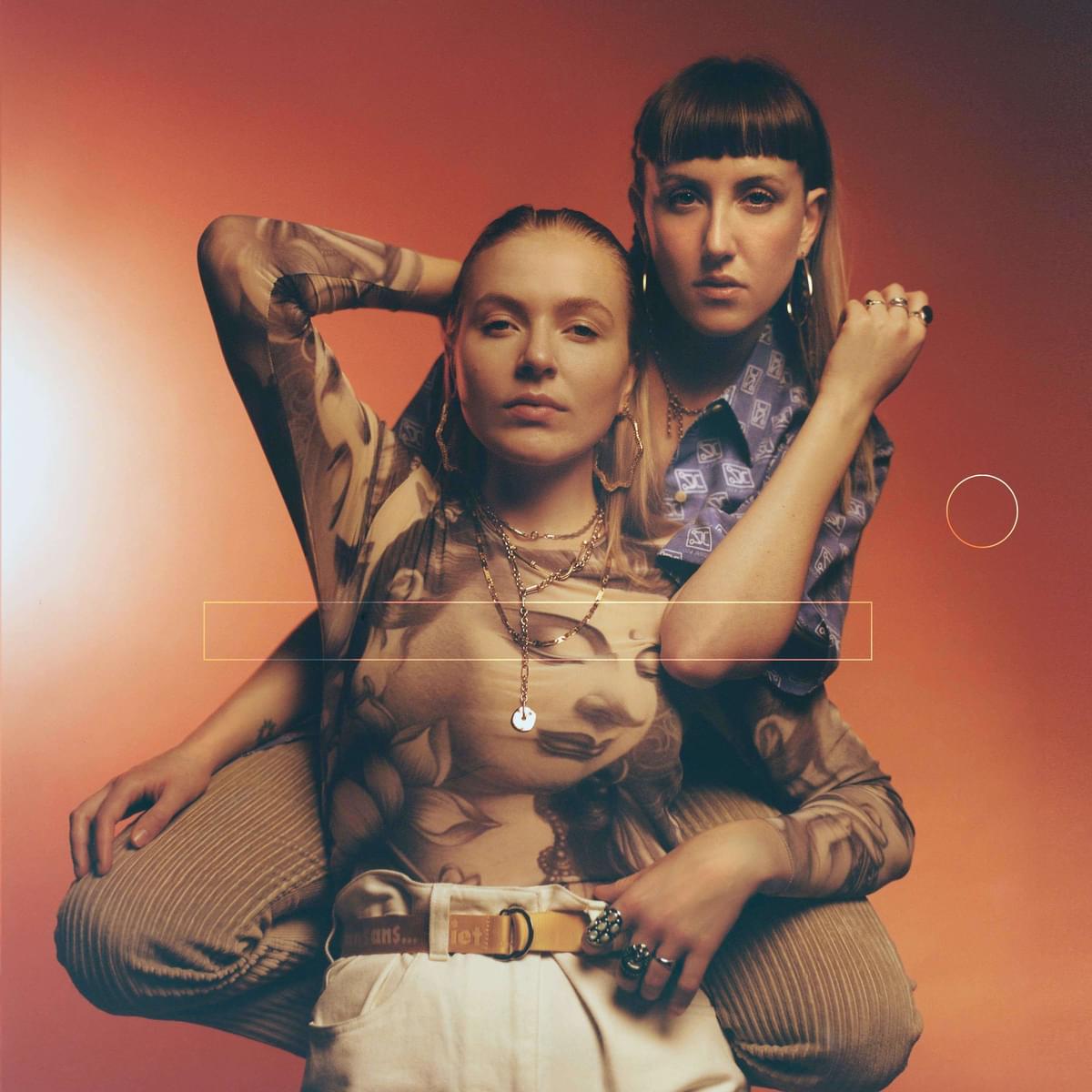 17
Uknowwhatimsayin by Danny Brown
Danny Brown has always done things his own way, that's why we love him, and unknowwhatimsayin sees him walking even further away from the beaten path. His eclectic music taste feeds directly into every nook and cranny of his fifth studio album. You'll find no trap-inspired beats on this album – this album is littered with obscure samples, live guitars and drums, and psychedelic sounds. It's hard to even label this as a hip hop album, the only thing that gives it away is Brown's signature off-kilter delivery, finding the pockets on these unusual instrumentals with ease. unknowwhatimsayin is like wandering into a carnival in some strange backwater town; your senses overflow with the colours, sights and sounds of this peculiar place: it's sinister, intoxicating and disorientating.
This album is Brown's Fear and Loathing in Las Vegas. Strap yourself in because you're in for a hell of a ride. With a trunk full of narcotics and the bright lights of America's dark underbelly lying in wait, you have no choice but to take Brown's hand and follow him into the debauchery. When you finally snap out of it as you make your way through the crowd, all you can hear is Brown's infectious laughter in the distance, calling you back for more. SIMON EDWARDS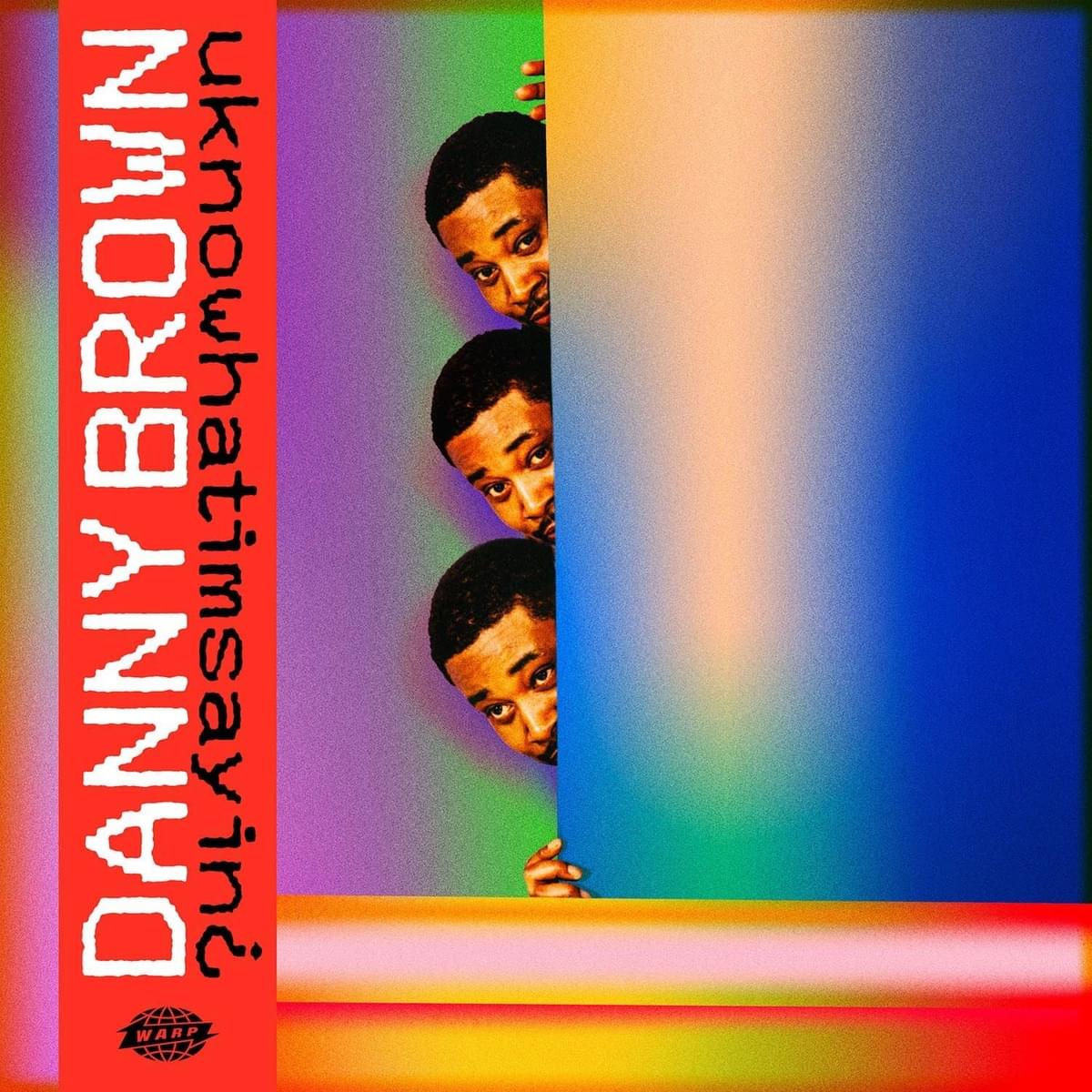 16
Remind Me Tomorrow by Sharon Van Etten
The fifth studio album by New Jersey singer/songwriter Sharon Van Etten is her biggest musical evolution to date. You'd be forgiven for lumping her in with other confessional, lovelorn soloists whose foundations are built with guitar chords. But Remind Me Tomorrow is a different beast, riddled with mechanical beats, sprightly synths and gloomy, offbeat experiments. Born of Van Etten's four-year break from music in which she became a mother, returned to university and made her acting debut in Netflix's The OA, it's not surprising that the record's sound has expanded alongside more mature life experiences.
On one of the record's strongest tracks, "Hands", scuzzy basslines, growling guitars and thick industrial beats physicalise an ambiguous story of domestic violence (Van Etten howls: "Put your hands on your lover / I've got my hands up / Mean no harm to one another"). Van Etten has touched on abusive love before (see "Love More" from her second album Epic [2010]) but until now the terror hasn't had such visceral musical power. Of course, we are not privy to know for certain that these are autobiographical or real scenarios but it nevertheless shines a light on a problem that affects thousands of people every day.
What does seem more directly personal is the examination of impending motherhood on "Stay". On this slinkling lullaby track, which congeals celeste instrument keys and reverb-effect piano arpeggios, Van Etten sings about being conflicted about losing her identity ("don't wanna run away from myself") while admiring parenthood's grounding effects ("you won't let me go astray").
Motherhood, too, seems to spark a specific nostalgia for Van Etten's own childhood. The Springsteen-indebted "Seventeen" and the album's lead single "Comeback Kid" are widescreen, heartland rock tunes bolstered with glistening synthpop sheen. "Downtown hotspot / halfway up the street / I used to be free / I used to be seventeen," bellows Van Etten on the latter, noting the changes over 15 years living in her adopted home of New York City.
Remind Me Tomorrow has all the hallmarks of a typically emotionally gripping and hook-laden Sharon Van Etten album but it's more assured, more audacious and, well, more grown up. CHARLOTTE KROL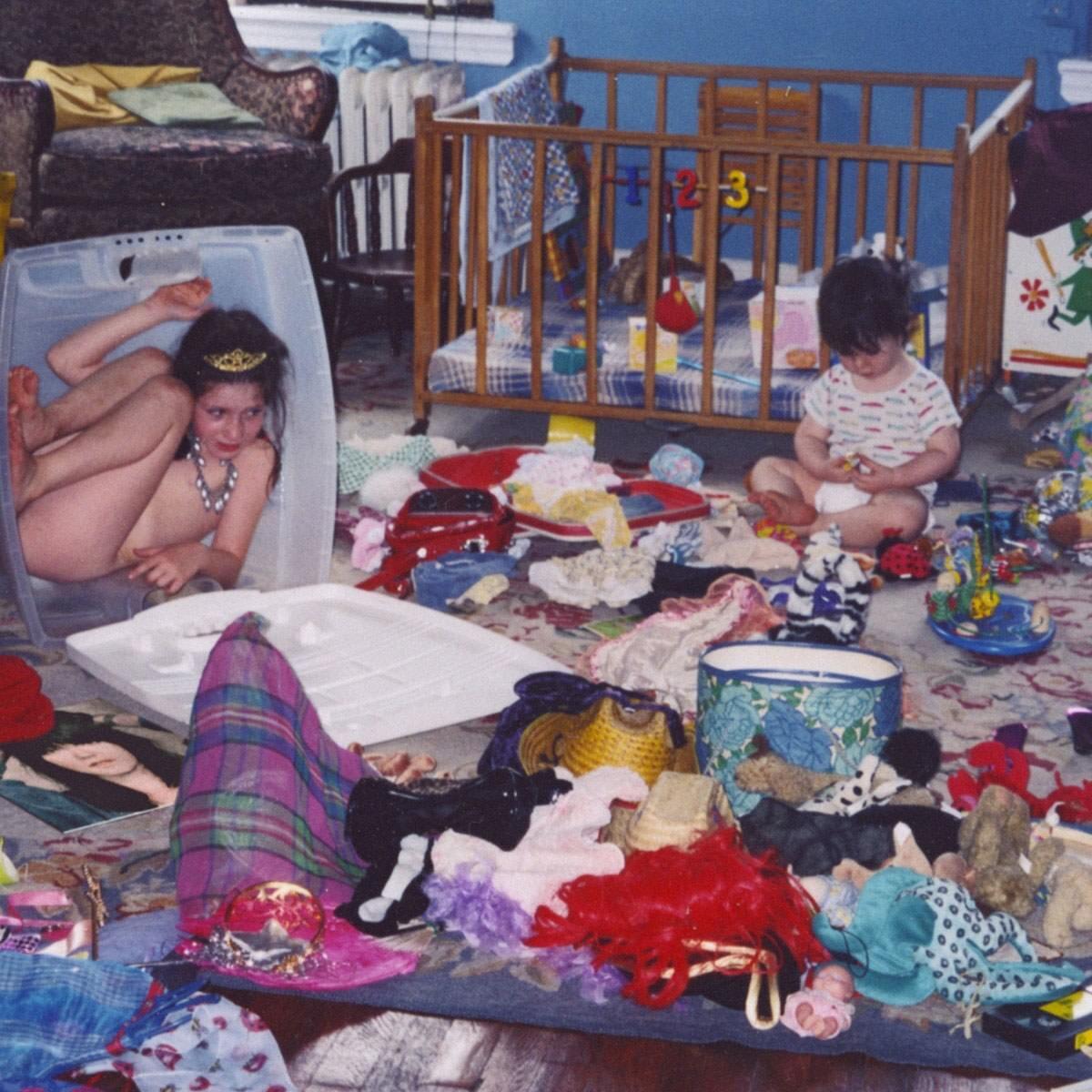 15
Norman Fucking Rockwell! by Lana Del Rey
Premium brands don't need to shout about how good they are, and with Norman Fucking Rockwell! Lana Del Rey created her masterpiece by doing just that. In tumultuous times artists can rage against the dying of the light either by turning the volume or the polemic up, but NFR! instead took the road less travelled; it raged with a hushed elegance. Its minimalist pianos, unfussy arrangements and half-spoken word lyrics provided the perfect riposte to the unfiltered noise that was 2019.
Norman Fucking Rockwell! was also remarkable for its refusal to play by the established rules of pop. What other artist would release the majestically sprawling 10 minute opus "Venice Bitch", include the F-Bomb in the albums' title and add another for good measure in its opening line, which was the lyric of the year. "God damn, man child, you fucked me so good that I almost said 'I love you'? "
Beyond the F-Bombs - take your pick from "Fresh out of fucks forever" and "If I wasn't so fucked up, I'd fuck you all the time" as rivals to the opening line - the genius of NFR! was how it tackled the big and small questions with subtlety, rather than a sledgehammer. On a record full of literary and pop allegories, the comparison to be drawn is with F. Scott Fitzgerald's Jay Gatsby, who looked at the green light at the end of Daisy Buchanan's garden as the personification of love and the American dream. That dream proved to be fruitless and ephemeral, yet here Del Rey unpicks the death of the American dream by looking over the ruins of America with hope and defiance.
The greatest artists move with, as well as define, the times we live in, and that's why Del Rey is one of the best songwriters we have. With Norman Fucking Rockwell! she didn't need to shout, she whispered, and that made all the difference. ED NASH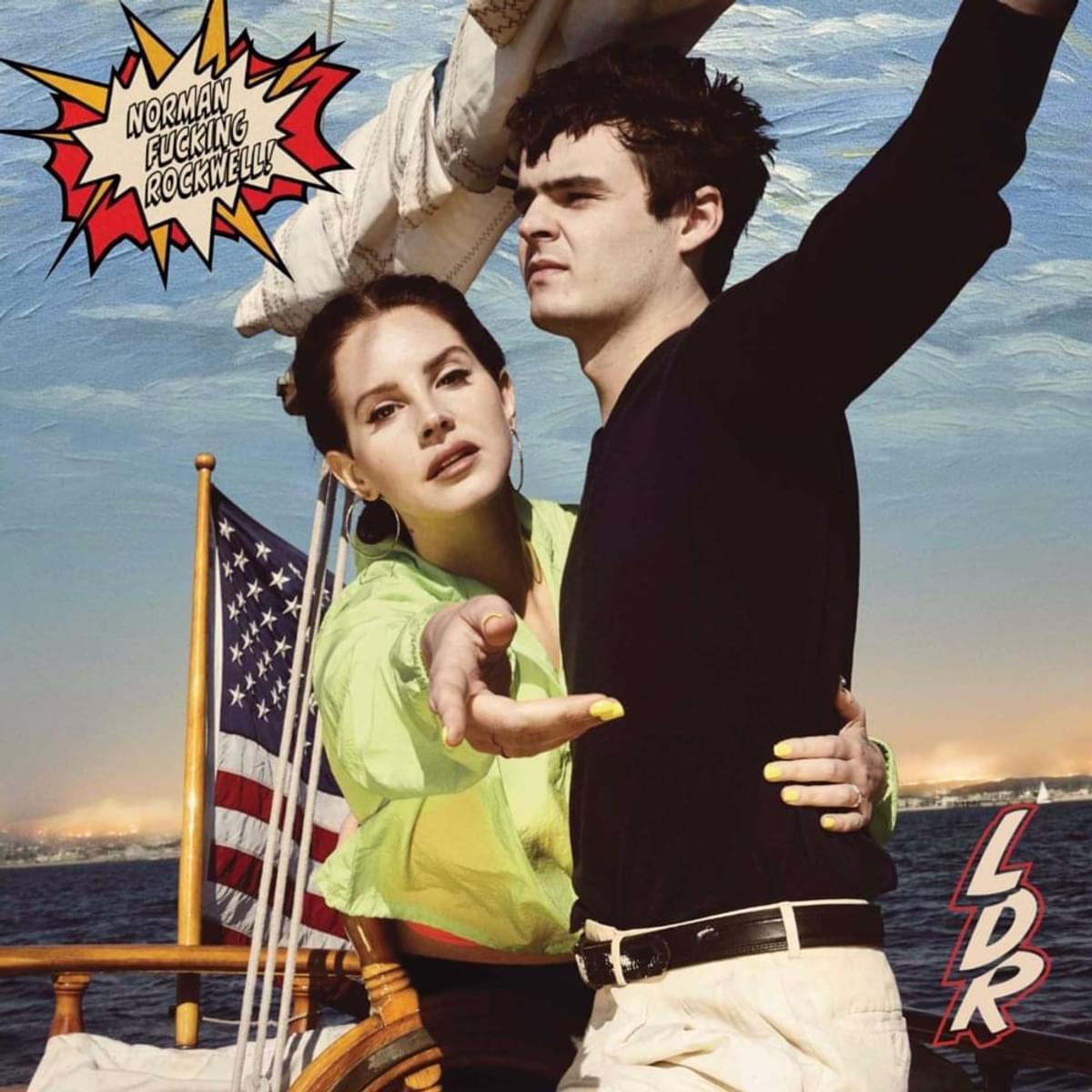 14
House of Sugar by (Sandy) Alex G
Unfurling like a series of castigating waves, House of Sugar - Alex Giannascoli's third record since signing to Domino, and ninth overall this decade - crests at moments of clarity and truth, before breaking and enveloping under an ocean spray of confusion and dissension. Lyrical themes blur the line between fact and fiction, searching for a soft landing among terrifying falls. Each track is crammed with ideas, like the frayed strands of a cut rope threading their way through the album.
While some may get themselves lost at its centre, or struggle to find balance within its disparate sounds, it's the album's lack of resolution that gives it bite. There may come a day when Giannascoli will actively try to achieve that balance, and it may very well result in his masterpiece. But for the time being it's hard not to believe that the beauty of his work lies in the unexpected moments of conflict, where the sweet and strange nestle shoulder to shoulder, jostling for space at the table. Showing no desire to even the scales or to polish the extremities of his vision, as we near the end of this decade (Sandy) Alex G has re-established himself and one of our most inventive and intriguing voices. CRAIG HOWIESON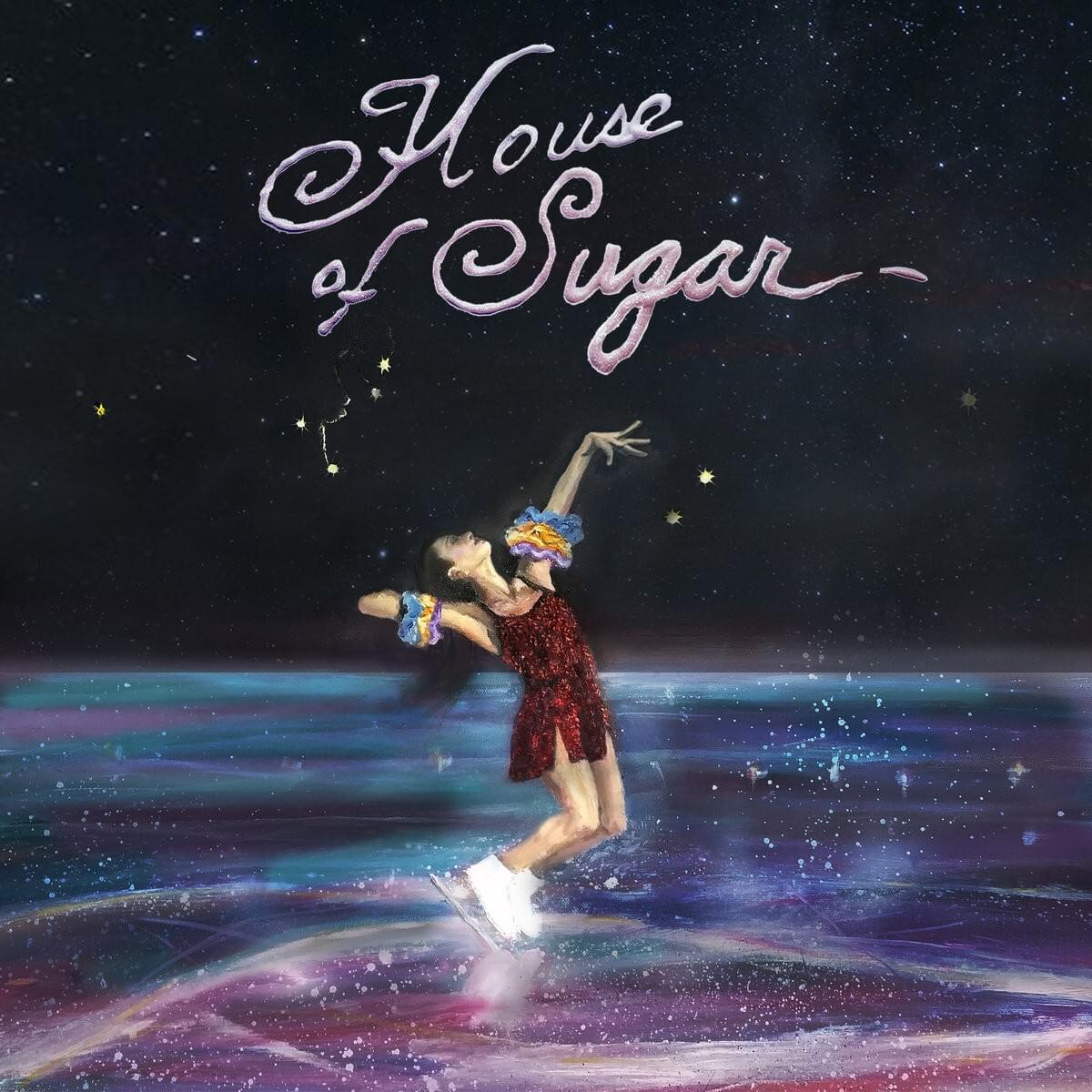 13
IGOR by Tyler, The Creator
"deep infatuation it was sketchy, made for a good album in the end ha."
When Tyler, The Creator tweeted an explanation of the inspiration behind IGOR, it resonated with anyone who has ever had a crush take over their life. His fifth album is a bittersweet chronicle of infatuation, heartbreak and its aftermath, with a soul and funk-influenced sound that represents Tyler at his most streamlined and focused.
Unlike fellow Odd Future member Frank Ocean, Tyler's affection isn't hidden behind flexes and enigmatic phrasing — it's all-out, obsessive, borderline embarrassing. Tyler is at once demanding and possessive ("This 60/40 isn't working/I need 100 of your time") then apologetic and self-deprecating ("don't leave!/it's my fault"). Where 2017's Flower Boy contained references to Tyler's sexuality, here it's clear that the subject of his obsession is another man.
IGOR is also significant because it's the album that turned Tyler from a (supremely talented) hyperactive oddball into a proper pop star. The scrappy, psychedelic aesthetic of Flower Boy is transformed into a fully-formed pop fantasia: all sparkles and pink, like a 60s TV special. Tyler as is at the centre as his Igor persona, wide-eyed in a pastel suit and Andy Warhol wig. In a Spotify sea of purposefully nondescript hiphop, Tyler is a rare diamond: self-assured, stylised and queer, at the delicious midpoint between earnest emotion and pose. CLAIRE BIDDLES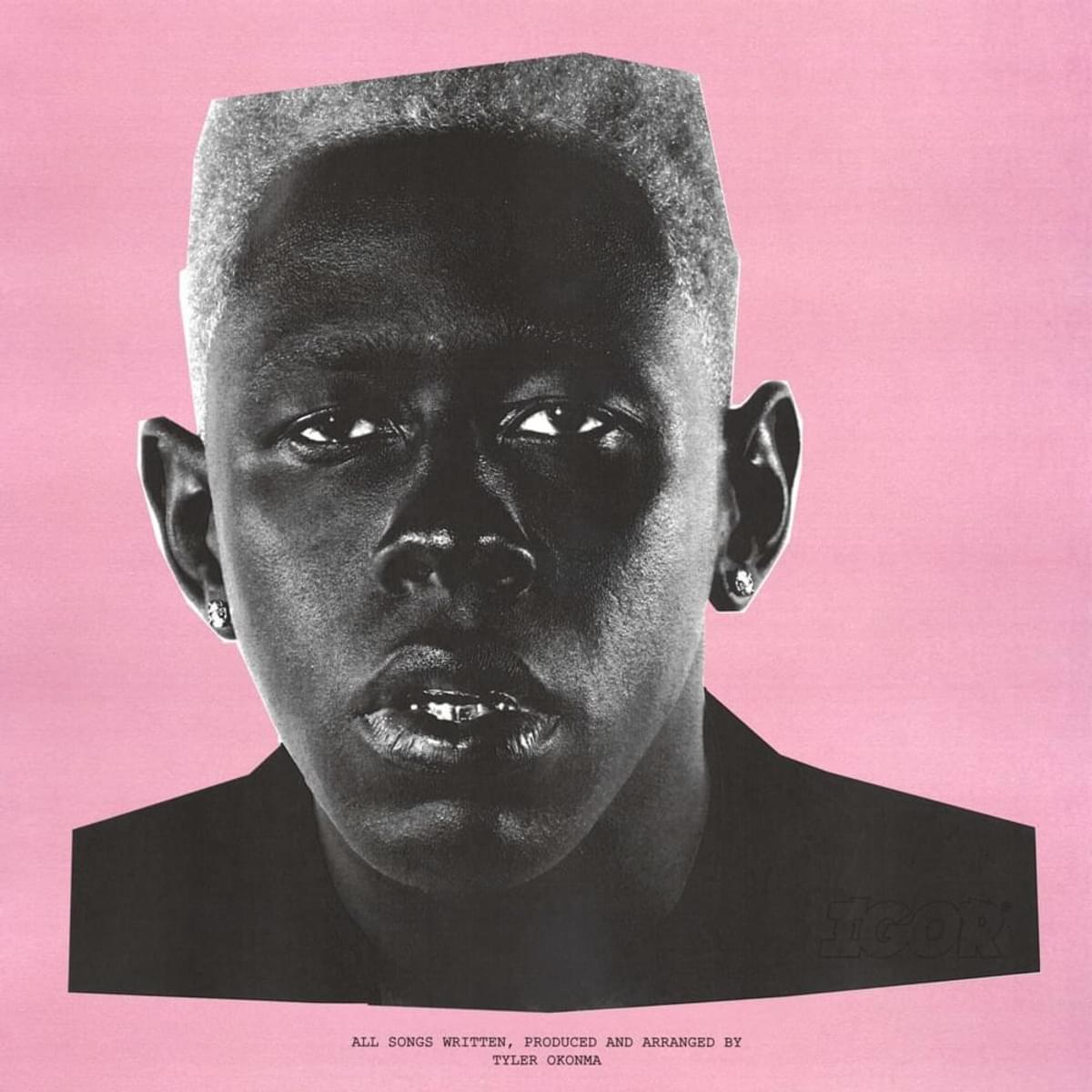 12
Designer by Aldous Harding
Designer, the third album from New Zealander Aldous Harding, is instantly striking by its defined sense of melody, its layered textures, its balance between understated dynamics and stirring rhythms, and most of all its curious sort of enjoyment.
As with all of Harding's work, nothing is quite as it seems, and with every smile a grimace shortly follows (as her videos for the album campaign perfectly demonstrated). But listening to the glowing harmonies of "Fixture Picture," the underlying groove of "The Barrel", or the playfulness of the title track, Designer seemed to show Harding relishing in her art. As a result, her cast of vocal registers felt more refined and all the more haunting, whilst the more sombre moments of the record became far more bittersweet; just listen to "Treasure" and try to find just one word to describe the exact feeling it excites. JOHN BELL
11
Titanic Rising by Weyes Blood
If there was a sound of 2019, Weyes Blood wanted absolutely nothing to do with it. Steeped in the hazy, retro glow of '70s Los Angeles, Natalie Mering's auteuristic approach brought a record that seemed worlds away from anything else the year had to bring. Titanic Rising, with its focus on the silver screen, felt more in tune with the hedonistic end of Hollywood. Carpenters, Carole King, Joan Didion. It's a brightness imbued with the threat of looming shadows; the loss of innocence soon to strike LA. Mering conducts these sounds like a diligent archivist, trying to recapture the luxury of believing the best in the world and seeing if it can apply to today.
But this isn't a pastiche. What Titanic Rising has to say is distinctly contemporary, framing those sounds of the past in an entirely new way. The anxieties Mering sings of are distinctly now, from climate change to how the internet affects our connection as human beings. Here, Mering searches for the positives in the vastness of existence. It's as though she's stepping back to get a better view of the road ahead, walking all the way into the past to find some hope for the future. For Mering, "true love is making a comeback", even if the end of the world is just around the corner. Like the band that allegedly continued to play as the Titanic sank, Weyes Blood are determined to take control of their own fortunes and find just an ounce of light in whatever dire situation we might find ourselves. CHRIS TAYLOR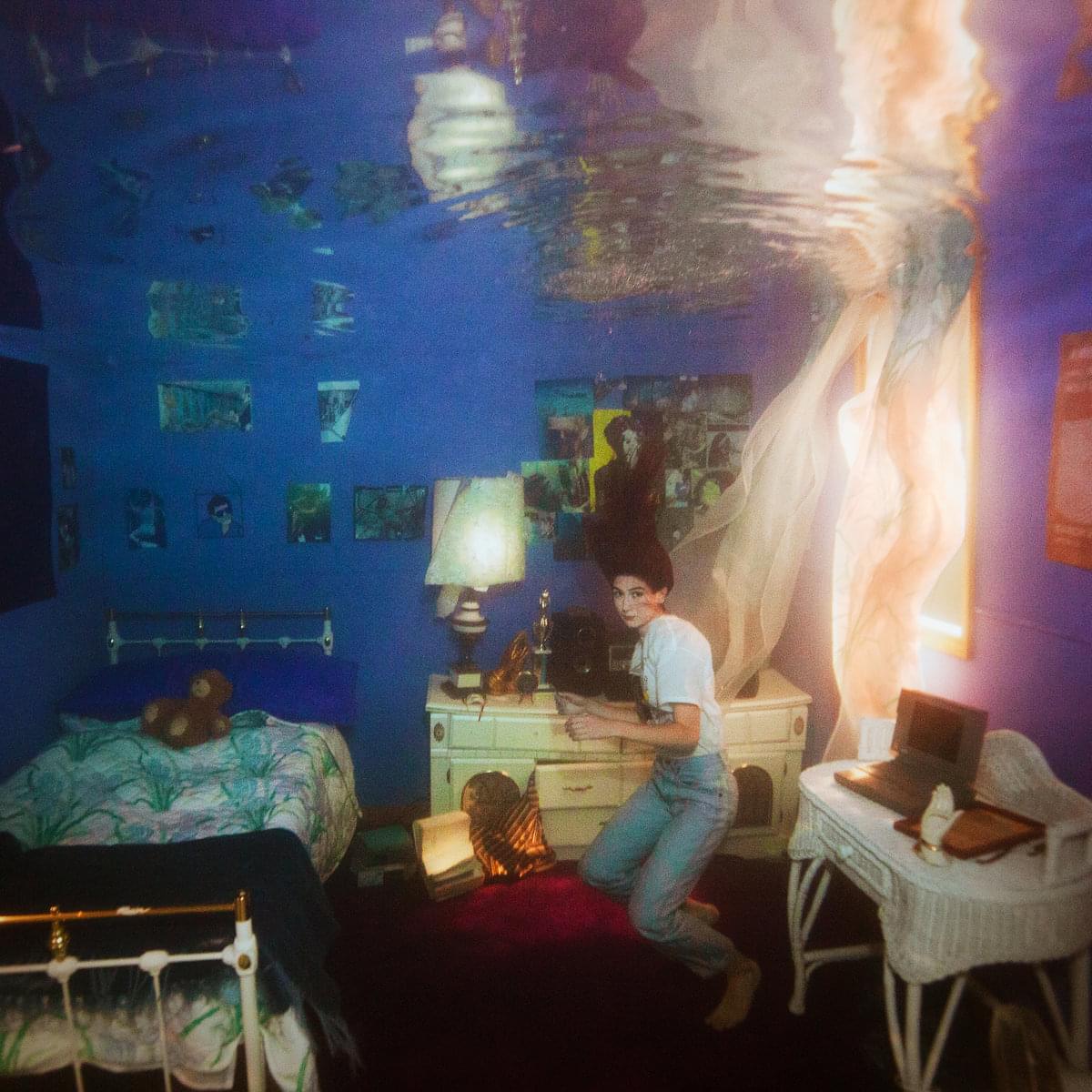 10
Better Obvlivion Community Centre by Better Obvlivion Community Centre
Better Oblivion Community Centre is a coming together that feels apt in the world of 2019, especially given it soundtracked the wintery beginning of a more-than turbulent year. From two of the biggest names in heart wrenching song-writing came a surprise album rife with self-reflection, collaboration and emotional turmoil. Conor Oberst and Phoebe Bridgers are certainly at different stages in their career but incredibly in sync despite the fact. While the former is still charging through the icy night after decades of being an indie-folk heartthrob, the latter is coming up fast as being equally prolific. Between them they are indisputably able to mine deep into the emotional mind of personal experience to provide the sound to many a countless night of pillow-hugging and crying.
Throughout its poetic yearning, it takes aim at the political and social strife with the majesty you can imagine when it's an amalgamation of two minds bowing around each other before culminating in the exploration of new ground through the echoes of old. Even the dealings with death ('Service Road' and 'Forest Lawns') hold a quaint beauty that invokes the response without slamming your face into memory with Bridgers ghostly vocals swirling perfectly amongst Oberst's sullen words.
No matter the pace - be it with a highway-churning drive, or delicate dance of guitar strings shimmering through every open-minded soul curled up amongst the fray - there's a chasing for new sounds that works exasperatingly well. STEVEN LOFTIN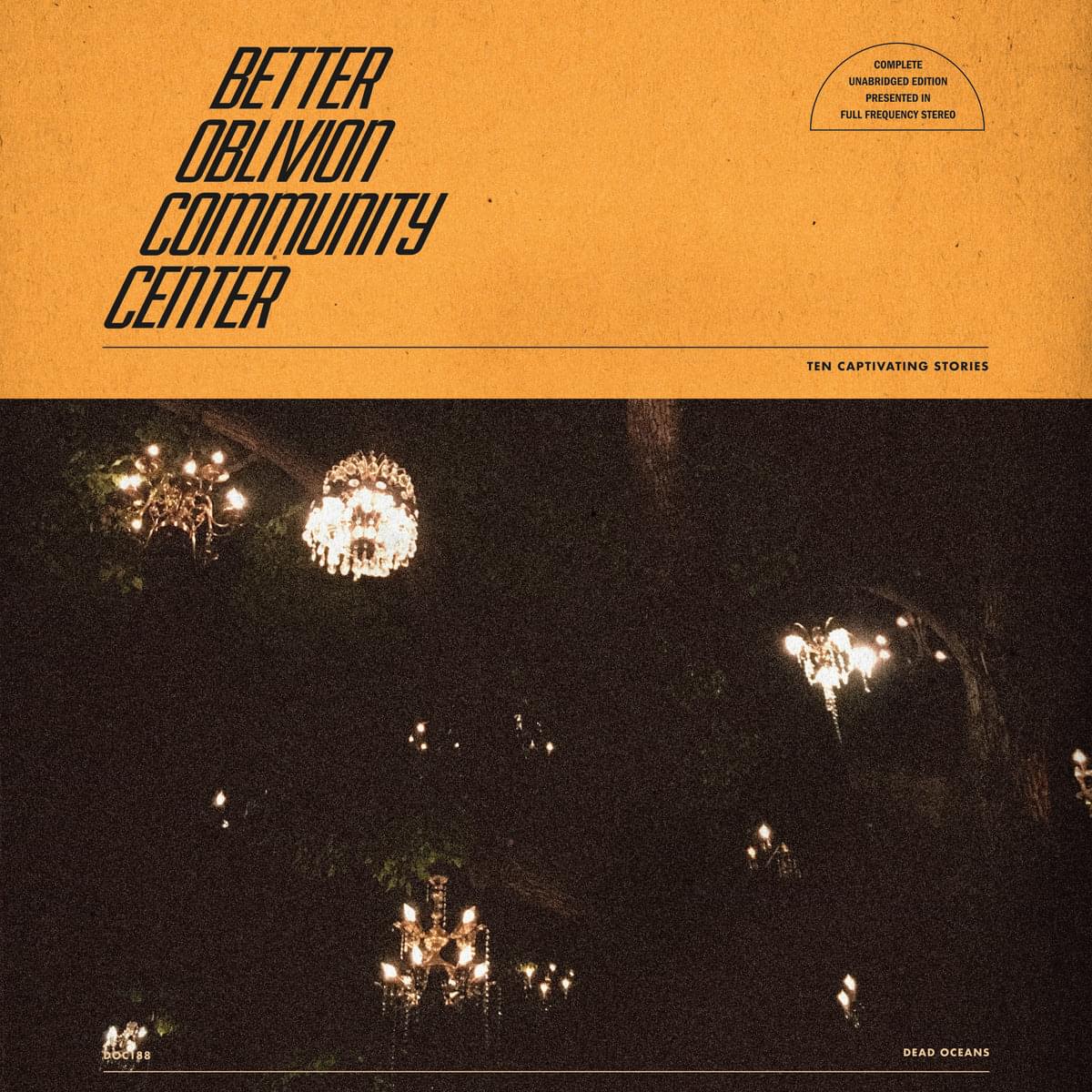 9
Nothing Great About Britain by Slowthai
Slowthai's incendiary debut album Nothing Great About Britain is a tirade against poverty, nationalism and the dog-eat-dog world of Brexit Britain. It was clear, with the album cover of Tyler Frampton naked, chained to a makeshift cross outside the estate he grew up on, leering manically at us, that Nothing Great About Britain was a deliciously dangerous statement of intent. With balled-fisted urgency, slowthai devours genre: he delves into grime, electro-punk and hip-hop ballads. With only the choicest collaborations: Skepta, Mura Masa and Jaykae, slowthai marks his territory in their camps, to a livewire effect.
Nothing Great About Britain is a storm of a record which has established slowthai as the chronicler of the state of the nation. He tells of the struggles of his mother on "Northampton's Child", a story of romantic and domestic upheavals as a teen mum, and her struggles to provide for her family; while "Doorman" is an anarchistic declaration of class war, swapping vulnerability for vitriol. However, while Frampton is an excellent lyricist – smart and sharp – it's easy to forget how funny he is. With a mock-aristocratic accent, on the title track he sneers, "I will treat you with the utmost respect only if you respect me a little bit Elizabeth, you cunt".
And that's why Nothing Great About Britain is in a league of its own: it is a record that has dared to go far further than ever before. SOPHIE WALKER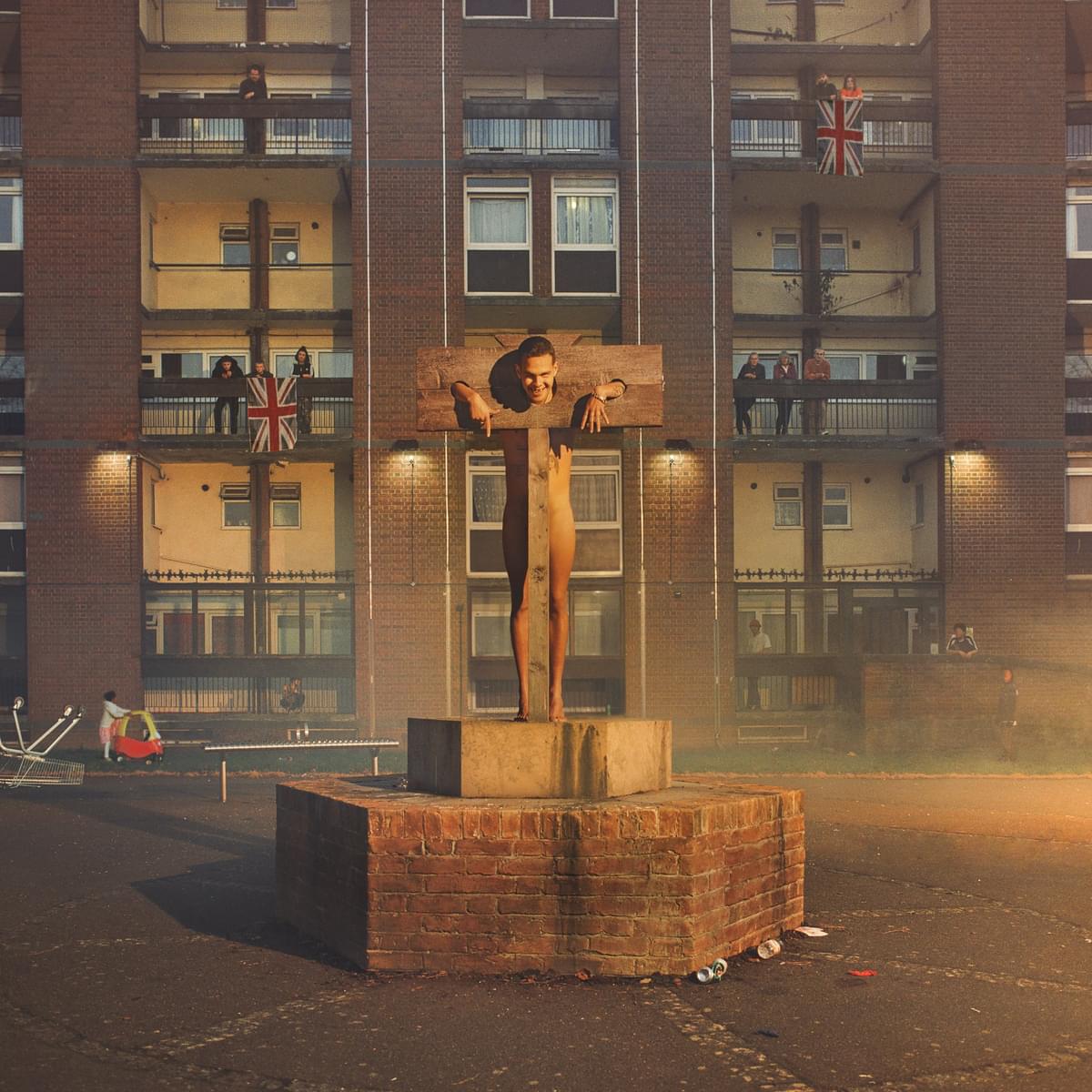 The theory of 'The death of guitar music' has rumbled on for years. It's a question that's bored the arse off everyone, but hasn't reached an unequivocal answer. With their debut Dogrel, Fontaines DC bypassed the question simply by being themselves; a coterie of storytellers in love with poetry and in possession of an uncannily timeless ear for melody.
Yet there was a certain irony to be had, even before Dogrel was released - and indeed, even now - where they were labelled as 2019's punk music de jour. Dogrel disproves that misconception in spades. Forget everything about the Irish five-piece being the saviours of punk, the reimagination of post-punk, or even - heaven forbid - a post-post-punk band. They're a Rock and Roll band in the broadest sense of the term and Dogrel is an exilerating Rock and Roll record, that howled and whispered at exactly the right moments.
Dogrel is set to the backdrop of Dublin city, but its stories go beyond the parochial. The themes deal with the universal, from escapism – the narrator of "Boys in the Better Land" shouts "If you're a rock star, porn star, superstar / Doesn't matter what you are, get yourself a good car, get out of here" - to the darkness of going nowhere, in the syringe strewn streets of "The Lotts". But there's a light at the end of the tunnel and with "Roy's Tune" they not only wrote the anthem of 2019 but one of the most compassionate songs of the decade. As with all stories Dogrel needed an ending and it got that with "Dublin City Sky", an acoustic shanty where the sun is coming up to an uncertain, but hopeful dawn.
2019 needed a brilliant new band. With Dogrel Fontaines DC proved that the marriage of guitars. poetic lyrics and swagger remains irresistible. ED NASH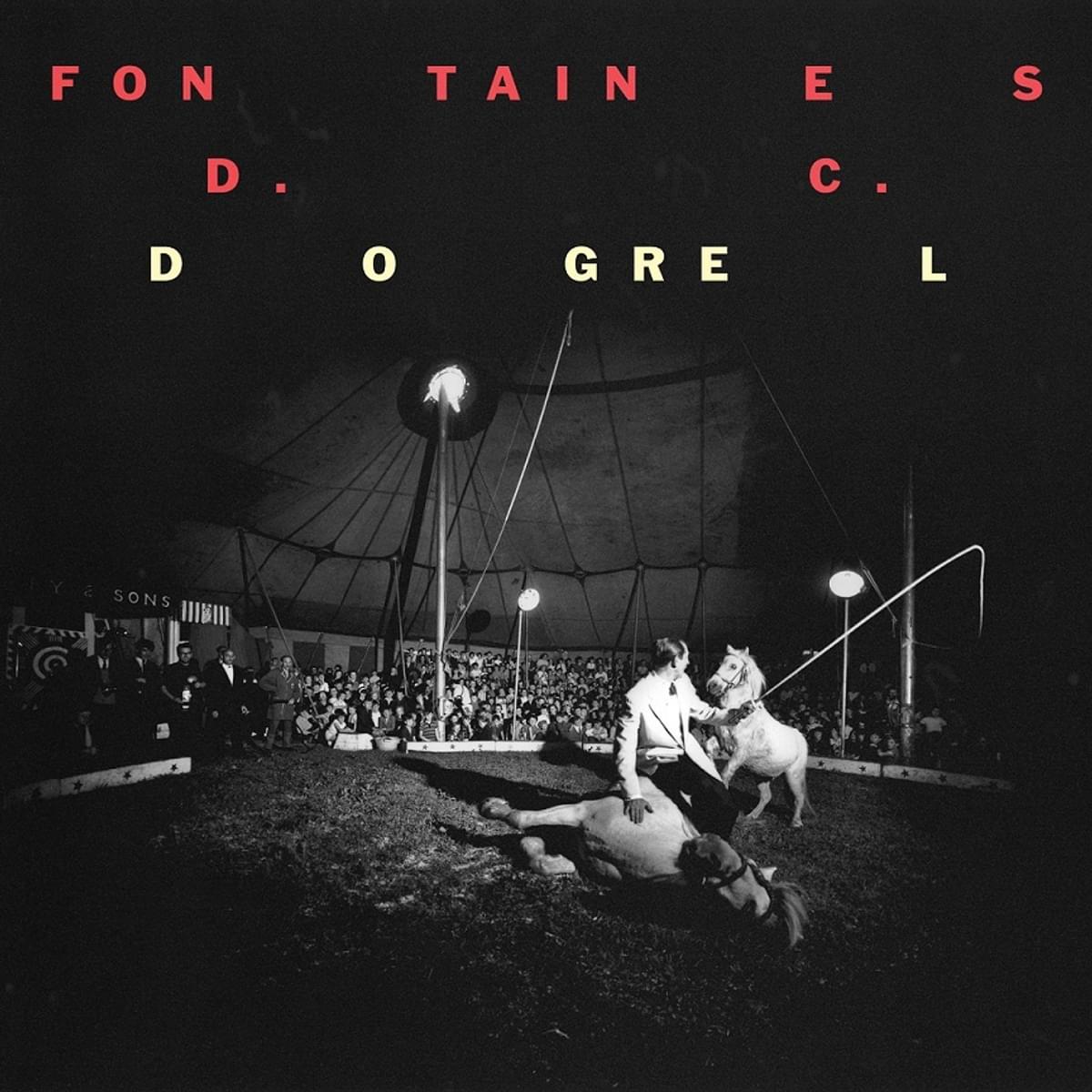 7
All Mirrors by Angel Olsen
Every time Angel Olsen writes a new record there are two things you can be certain of. It won't be what you expect and it will be one the best albums of the year.
All Mirrors is of course both of those things, however the initial vision Olsen had in mind was very different to where it ended. Originally recorded as a solo record akin to the stripped-down song writing of her debut Half Way Home, she decided to re-record her fourth album, adding strings and arrangements that moved from grandeur to a hushed solemnity, but as with all of her work, the songs worked together to tell the whole story.
On the surface All Mirrors is the story of a break-up and it's up there with the classics of the canon; as with Joni Mitchell's Blue and Dylan's Blood On The Tracks, the story is broader and muses on the self and the nature of transition, where love is a tale with two sides. All Mirrors centrepiece "Tonight" nails such breadth with the line, "All these things that I've come to understand about you, about me."
At its close, All Mirrors highlight "Chance" plays like a Gershwin composition meeting Edith Piaf's "Non, je ne regrette rien". The narrator is walking a solitary path, with no regrets and more than a glimmer of hope. "It's hard to say forever love, forever's just so far / Why don't you say you're with me now, with all of your heart, with all of your heart, with all of your heart."
2019 needed an album that explored the nature of love, the self and articulated why understanding them both still matters. No one got close to writing about such themes as articulately or as nourishingly as Angel Olsen did. That the solo version of All Mirrors is slated for release next year makes the new decade feel worth living in. Whatever 2020 brings, at least we know there's another album of the year to feast on. ED NASH
6
Hoodies All Summer by Kano
A career high for workhorse London rapper Kano, Hoodies All Summer doubled down on the themes of 2016's Made in the Manor: struggle and redemption against a backdrop of violence and celebration in the UK capital. It's Kano's first fully fleshed out work of art - ripe with a finely-tuned morality but grounded in the stark reality of what it's like to be young and black in London at the end of the decade.
"Got to put pride before millions," Kano tells us on "Good Youtes Walk Amongst Evil", which seeks - like the whole record - to humanise rather than commercialise. He's never been more on form than here, eschewing the more accessible moments of Made in the Manor for a sound that plays tribute to his background and rise: guest spots from legends Ghetts and D Double E, alongside producers Jodi Milliner and Blue May - star players on the last album - returning to take a central role on Hoodies. Poignancy dominates above all and the end result is as provoking as it is rewarding. PAUL BRIDGEWATER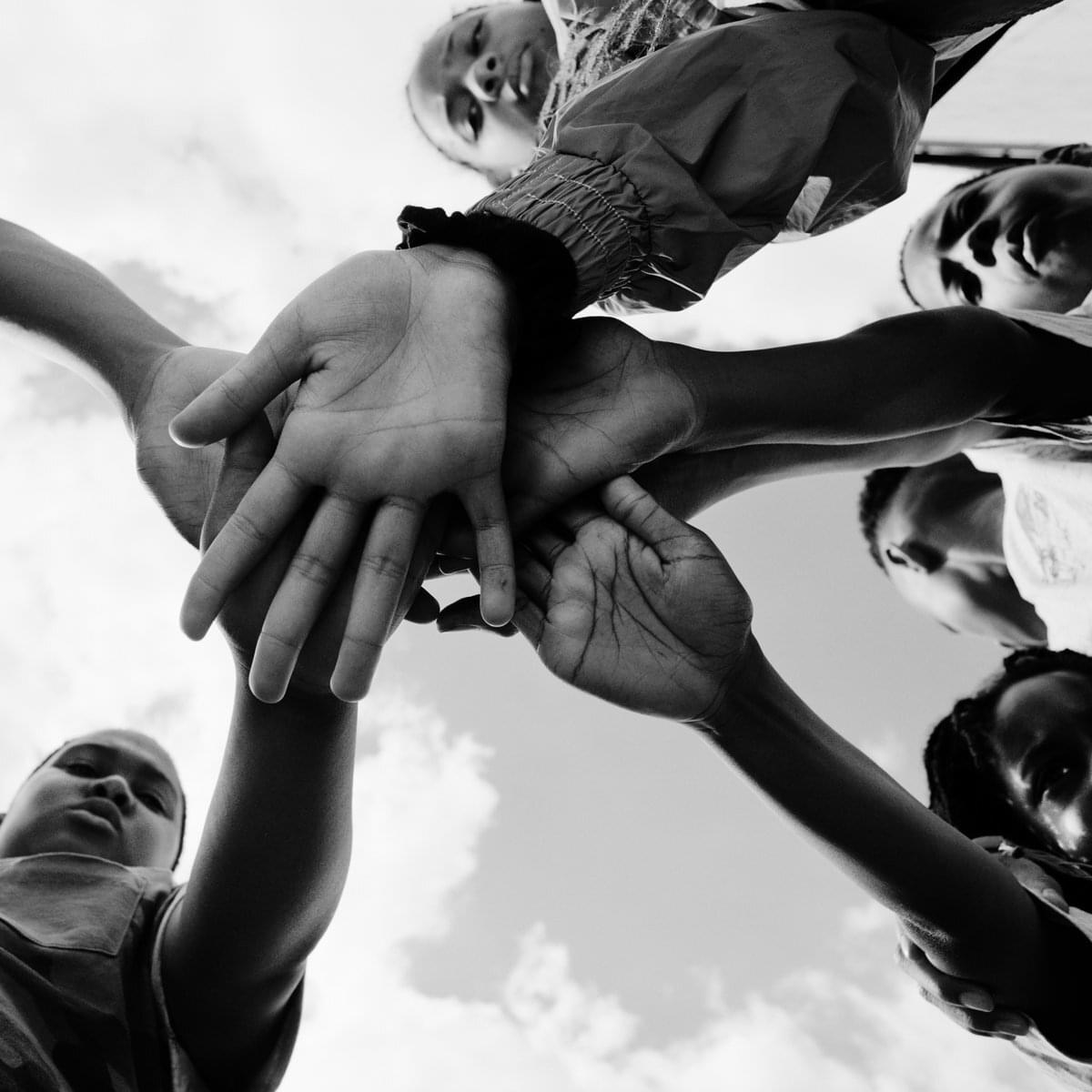 5
Curve of Earth by Ohtis
A debut album 15 years in the making, Curve of Earth's very existence is a minor miracle for Illinois trio Ohtis. Beset by frontman Sam Swinson's struggle with heroin, the record only came together as part of his reach out to former bandmates Adam Pressley and Nate Hahn as part of a 12-step recovery programme.
The record makes a valiant effort to address his crippling guilt, the strength it takes to overcome and correct, and even his ability to process and maintain a healthy idea of what religion is and can offer those who seek it. It's an intimate recollection that's meant to illuminate and heal our spirits, reminding us that even in dark times, light somehow manages to always pass through. While the sounds they've crafted is a sparse take on alt.country, they make up for it with a relatable and confessional take on what their idea of America is and how to simply survive within it.
The record understands like no other what the darkest corners of existence feel like but also what it means to overcome one's demons and flourish. EVAN LILLY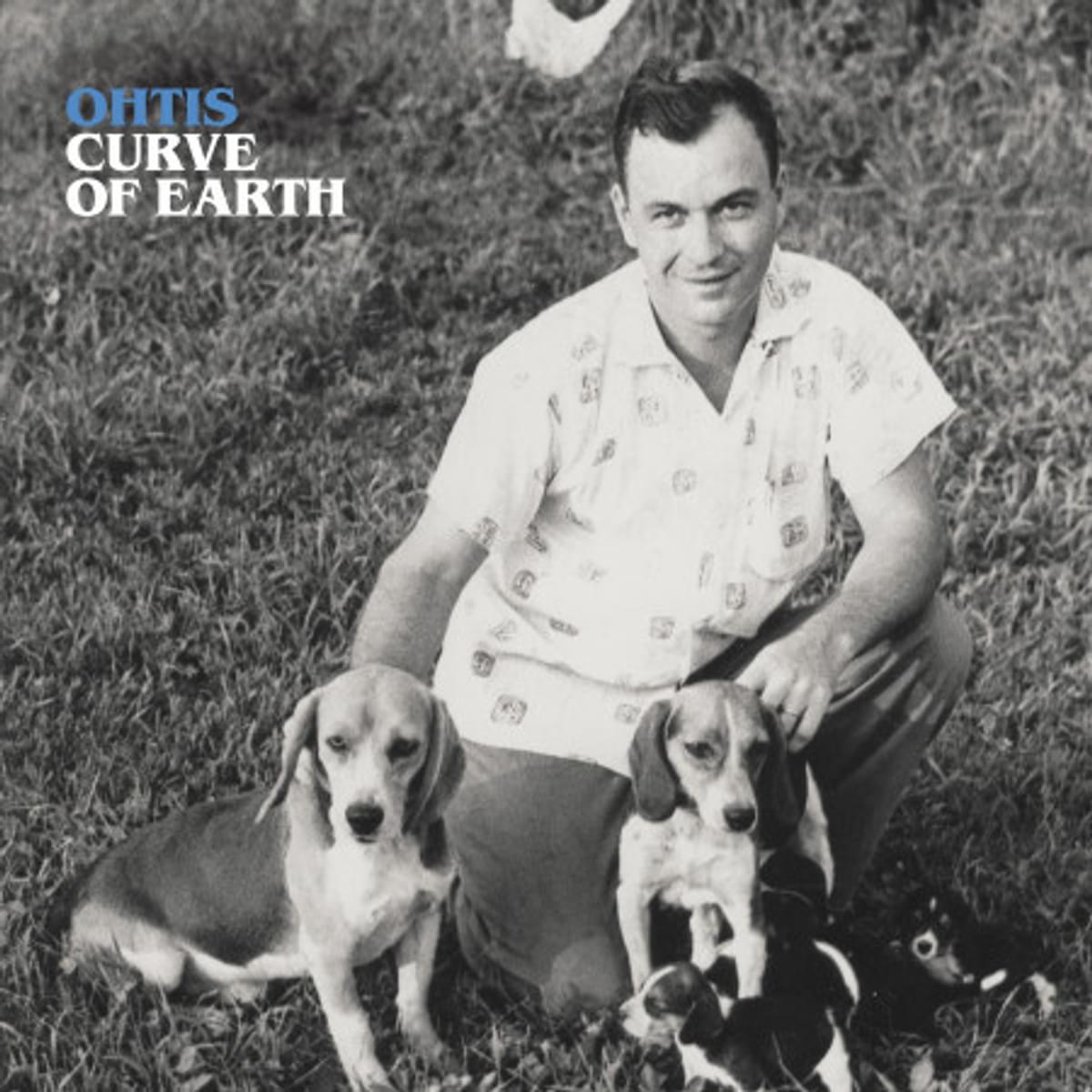 Dave peeled back more layers of his life on record than anyone else this year and the 11-track PSYCHODRAMA - presented in the form of a conversation with a therapist and inspired by conversations he's had with his incarcerated brother - handles complex topics of loss, grief, struggle and balancing newfound fame with aplomb. When true, raw emotion pours out in musical form, there are few better tonics for hardship.
The suffocatingly intense record isn't one to stand up and rejoice to - it's a sit-down-and-consume, a listen-and-learn record. In doing that, you appreciate the blood, sweat and tears that have gone into the prose.
An overwhelmingly powerful 51 minutes of music unlike anything released this year, PSYCHODRAMA reveals its creator as a true innovator with a lyrical delivery incomparable to anyone else on the UK scene. SAM HIGGINS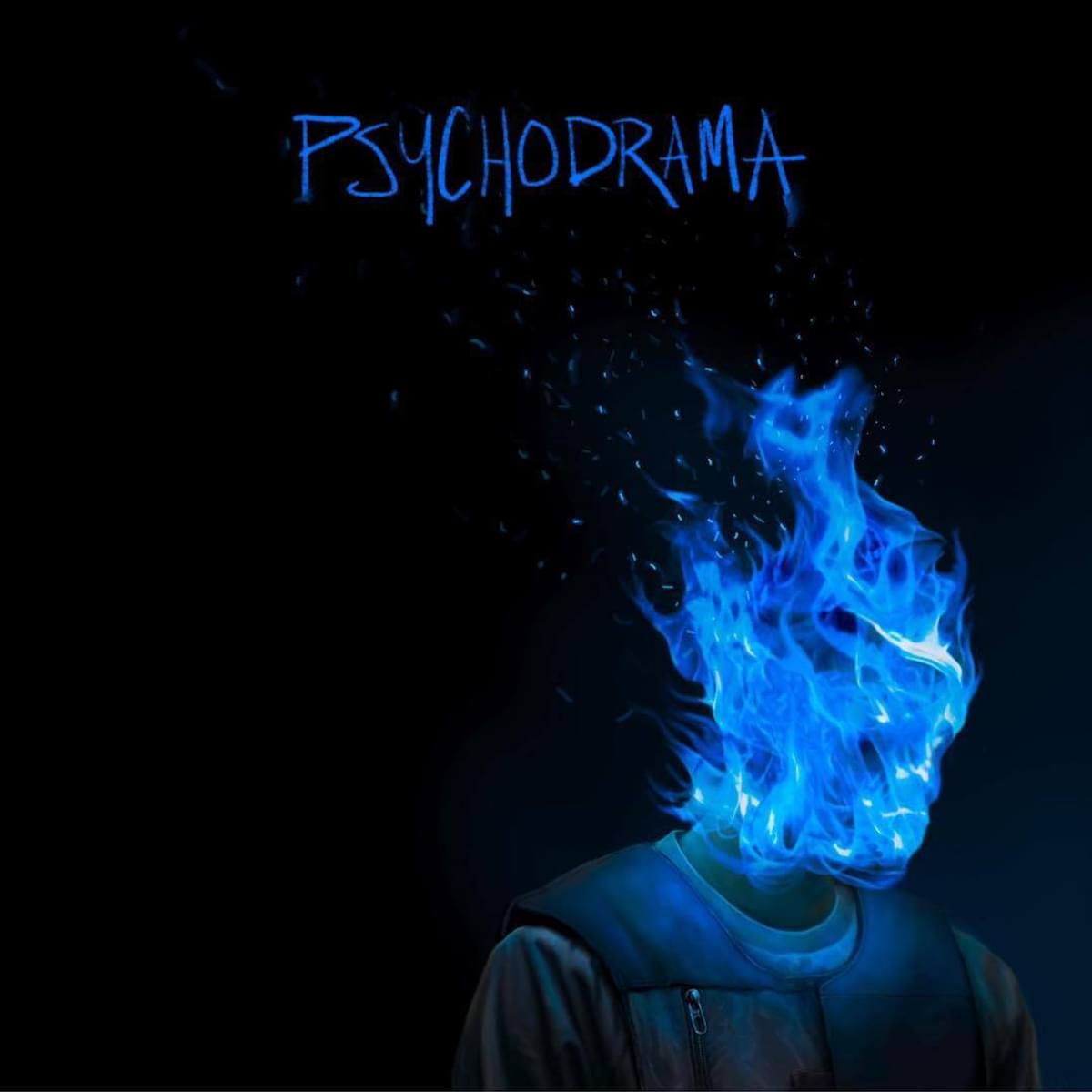 2019 was the year Clairo finally escaped her bedroom. The release of Immunity allowed her to finally eclipse the reductive glare of the mainstream media, branding her a "viral star" and "bedroom-pop" artist, and assume her earned position as an artist within her own right. In exchange for ditties that her critics lumped into lo-fi indie landfill, Immunity accentuated her sophistication and maturity.
Clairo's reverie for her music to sound like "80s pop music" had instead birthed something new: detailed, otherworldly and nostalgic, sealed with a breathless delivery as if you are the only person in the world she would dare to tell her secrets to. Its lush ballads and homespun soft-rock revealed behind it - not a girl, but decidedly a woman. SOPHIE WALKER
2
Ghosteen by Nick Cave and the Bad Seeds
Following Skeleton Tree was never going to be easy. That album, recorded and released following the death of Nick Cave's teenage son – though, crucially, mostly written before that tragedy – remains one of the decade's most devastating expressions of grief, every word and movement thick with loss, even where it had not been originally intended. That Cave has chosen to follow up that record with a body of work that plumbs the depths of his mourning even more explicitly and completely is a testament to both the unspeakable sadness of his family's situation, and to his power as an increasingly emotional artist.
Ghosteen takes the sonic blueprint laid out by its two nearest predecessors – the aforementioned Skeleton Tree, and 2011's Push The Sky Away – and pushes it further. The atmospheric pauses are longer, the synths more pregnant with meaning, the harmonic shifts more profound. Each track combines desolation and yearning with frequent, straightforward beauty, elegiac string arrangements melding with plangent piano lines to wondrous effect. Atop this diffuse, amorphous tapestry, Cave is free to regale us with some of his most abstract, yet most personal writing to date, images of "spirals of children climbing up to the sun", "galleon ships", and "mommy and daddy bear" haunting rather than fronting the instrumentation.
Where Nick Cave will go next is anyone's guess, but it's safe to say that four decades into his career, he's as adventurous and emotive a songwriter as he's ever been. Let's hope he has much more to offer us yet. LUKE CARTLEDGE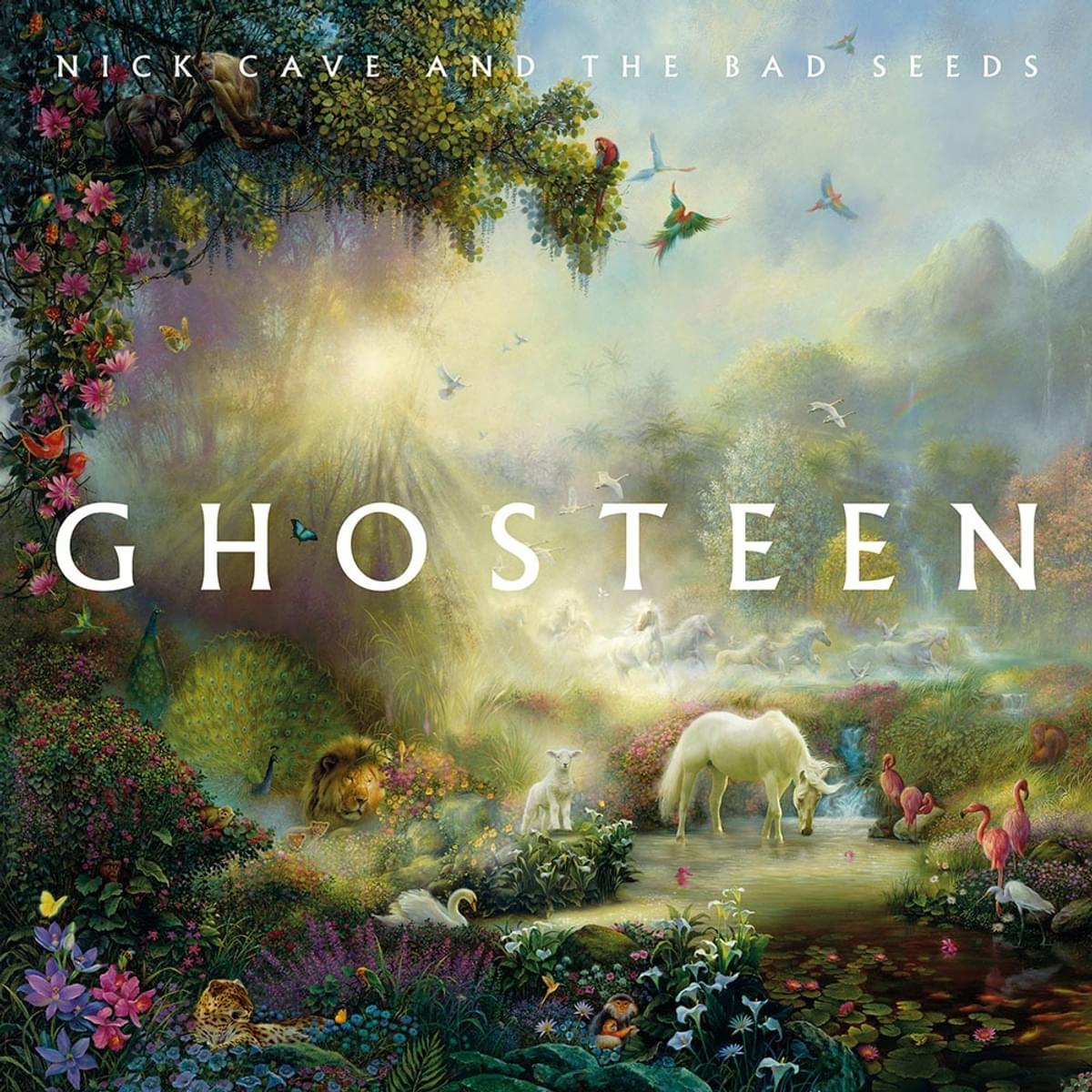 1
GREY Area by Little Simz
Little Simz' third album heralded needed refinement in 25-year-old Simbi Ajikawo's output. GREY Area, a consciously modern record with its feet rooted in Simz' native London, selected the best ideas from the promising A Curious Tale of Trials + Persons (2015) and the uneven Stillness in Wonderland (2016) and put things in sharper focus. The type of melodic, looping guitar hooks in older songs were reborn but were more of an accessory to Simz' whipsmart tales of youthful London living rapped over bolder basslines and bigger breakbeats.
Throughout GREY Area Simz grips the rocky steering wheel of mid-twenties adulthood, flitting from cocksure statements about her talent ("I'm Jay-Z on a bad day / Shakespeare on my worst days—"Offence") to vulnerability once a relationship splinters ("Silly for me to think we was on the same page / You really don't know anybody these days—"Sherbert Sunset").
Simz crams in an astounding amount of vivid imagery throughout the Inflo-produced album that blends the personal and the political. On the ferocious "Boss" she slams the patriarchy ("I'm a boss in a fucking dress") while other single "Offence" hears her further redress the balance of a male-dominated music industry ("N****s always talk shit until I hit them with the realness"). '101 FM' sees Simz take a swipe at the prison system and institutionalised racism ("Just another black boy in the system doing time in bin"). On the one hand it jarrs against joyful, nostalgic memories of "Playing PS2, Crash Bandicoot" in Simz' mates' council flats, here soundtracked by 8-Bit pentatonic synths and drum machine beats. On the other hand a bitterness permeates; it's not all fun and games when a system exists that suppresses communities.
What also makes GREY Area a vital record for 2019 is its micro to macro perception of the world. On '"Pressure" Simz berates the western world's preoccupation with state intervention ("I don't wanna see no violent troops / Puttin' out fires that haven't even been started"). Mental health—surely one of the most pertinent issues of the 21st century—is considered with maturity and openness on hushed hip-hop number "Therapy" where Simz concludes she won't seek the help of a counsellor. Loungey single "Selfish" (feat. Cleo Sol), meanwhile, flies the flag for self-care ("My best friend is I").
GREY Area is the sound of a young woman rolling with life's punches, anxieties and uncertainties. She's giving her best fight back. CHARLOTTE KROL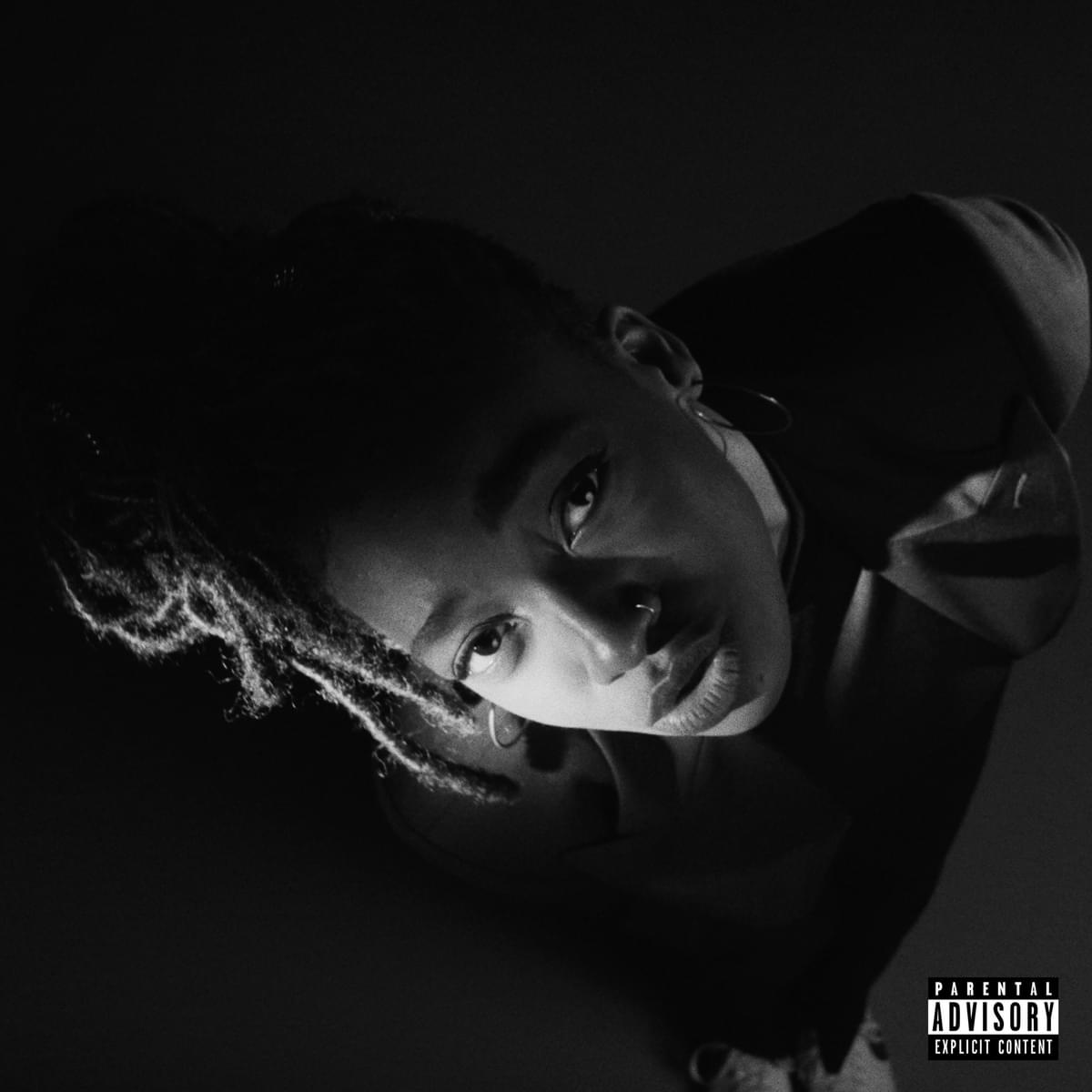 Get the Best Fit take on the week in music direct to your inbox every Friday