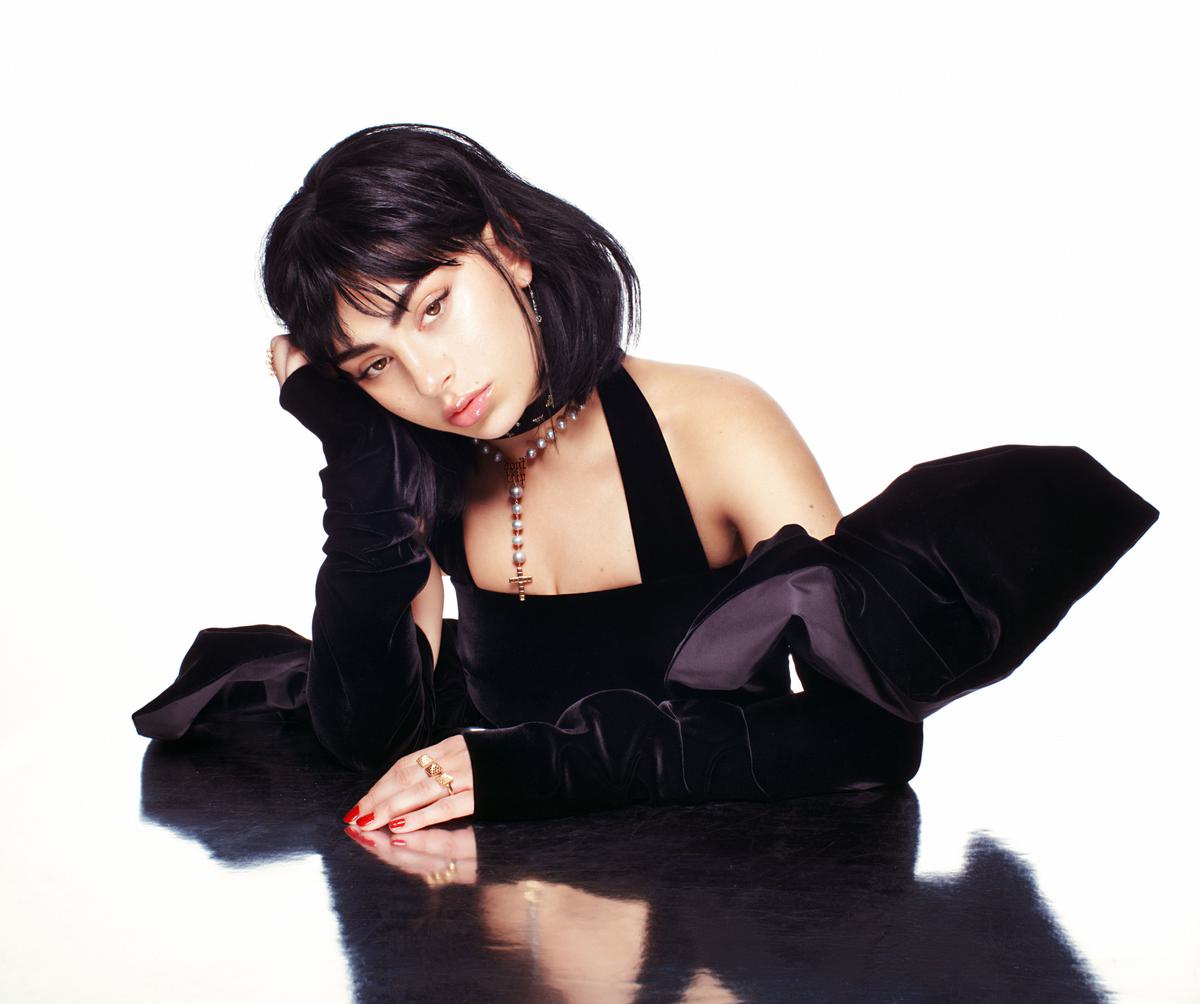 Ranking the collaborations on Charli XCX's new mixtape Pop 2
15 December 2017, 13:19
Charli XCX is back with her second mixtape of 2017, and she's roped in some very talented pals to help out. We've waded into the mayhem and had a go at ranking every one of the collaborations on the tape.
Pop 2 - which was originally supposed to feature the late Lil Peep as well - stands out from prior offerings due to the sheer amount of guests that pop in and out of the mix (although March's Number 1 Angel had a fair few too). Even behind the boards there's a bevy of talent: as well as PC Music boss A.G. Cook, there's SOPHIE, O, EasyFun, Umru, David Gamson, King Henry, Lil Data, and Life Sim. Despite the amount of bodies involved, it's definitely not a case of 'too many cooks' - there are big ideas and bigger hooks in play here, and while none hit the dizzy heights of "Boys" (let's be honest, how could they?) there's magic in spades.
If you wanna find out more about how it all came together, there's a great chat on The FADER you can read. Scroll on to see how we ranked all the collabs on Pop 2...
Charli didn't even bother to give "Track 10" a proper name, let alone enlist anyone to feature on it. It's got a nice build, but the repetitive lyrics leave it feeling pretty unfinished. Let's just focus on the nice harp at the beginning (and right at the end, if you get there) and consider this squeaky five minutes an outro rather than anything too serious. PW
"Lucky" doen't feature any surprise guests, and it feels more like an interlude than a track of its own, despite clocking in at well over the three minute mark. With almost Bon Iver-esque vocoder use in places, it's a pleasantly pillowy synthesised soundscape, even if it lacks much in the way of direction. There's almost a chorus, but it's not the punchy powerhouse we've come to expect from Miss XCX. PW
Tommy Cash was one of the most hotly anticipated guests on Pop 2 - but sadly he's failed to live up to the hype. His Die Antwoord-style rap deflects the focus from one of Charli's most powerful vocal performances on the mixtape, making for a disjointed and unsatisfying listen. That choral ending is great though, even if it's not entirely clear why they tacked it on there, of all places. PW
7
Dorian Electra and Mykki Blanco
Dorian Electra and Mykki Blanco feature on the appropriately autotuned "Femmebot". It's got a bashy, Eurotrashy beat, but while Blanco's verse is phenomenally supercharged, it's hard to distinguish Electra's vocals from Charli's. This is the track's major disappointment - after all, what's the point in a feature you could have done yourself? There's also the question of Charli describing herself as a "femme", a term mainly used (in English, at least) to refer to a feminine queer person, which might be a little dodge considering her courting of LGBT+ audiences whilst assuring us she is, in fact, straight. PW
XCX and the former Chairlift cog duet on a glitchy jam that sounds like it coulda been a True Romance offcut. It's misty and spaced-out and soaked in smoky synths, ditching XCX's current obsession with the hyperactive artificiality of PC Music. We're gonna credit Polachek's influence there and chalk it up to the collaborative process. Shout out to that scream; what a highlight. LD
We all love a bit of Carly Rae, and opening with the E•MO•TION sweetheart is a classic bold Charli move (who else would be that confident in not being overshadowed?). "Backseat" bangs, for sure, but we do kinda lose Carly in the electronic melee. The reason we love her solo stuff is its commitment to pure, unadulterated joy, and "Backseat" doesn't quite deliver on that same heady rush. That said, the power of these two pop princesses uniting on a single track is undeniable, and the presence of those '80s synths - we can only assume they follow Carly Rae wherever she goes - is more than welcome. PW
4
Brooke Candy, CupcakKe, and Pabllo Vittar
Charli kinda takes a backseat here, piping up for an actually-pretty-brilliant-in-its-ridiculousness chorus and to spar with Brooke Candy, but that's okay. Actually it's more than okay when bars like CupcakKe's come up, or a verse like Vittar's lunges through the speakers. Charli's a monster puppeteer on "I Got It", banding together a motley crew to create something much more egalitarian than the rest of the tape. This isn't really Charli and guests, it's a supergroup. LD
"Out Of My Head" features the holy trifecta of XCX, ALMA, and Tove Lo - has a greater trio ever been assembled on one song? Each one takes the song and runs into oblivion with it without stealing the limelight; it's a tricky tightrope to walk but they manage it with aplomb, weaving their respective voices and personalities into one big bittersweet sad banger. Now we've got this one ticked off the wishlist, we just need to see them take it to the stage. LD
Charli XCX introduced us to her love of cars on the titular track of her Vroom Vroom EP. "Porsche", however, is a far cry from "Vroom Vroom"'s throbbing pseudo-rap. The MØ-featuring cut is the most stripped back of the mixtape, with both singers' distinctive voices shining through over minimal electronics. MØ's yelping backing vocals lend "Porsche" something a little different, keeping a little edge of rawness in amongst the artifical perfection of Pop 2. PW
1
Kim Petras and Jay Park
The two guests on this jewel aren't the most mainstream stars on the tape, but German pop upstart Kim Petras and rapper Jay Park (the first Asian-American to sign with Roc Nation) knock it outta the park (alongside Charli, obvs). A.G. Cook's "Beautiful" is sampled on the cut, which is simultaeneously super smooth and absurdly jittery - it's a maximalist masterpiece with countless layers, beats, and melodies all serpentining towards a common goal. They might stick out a bit, but Petras and Park's contributions merely heighten this sensation of absolute massiveness that builds and builds and builds until the final beat. It's wonderfully exhausting. LD
Writers: Pip Williams and Larry Day.