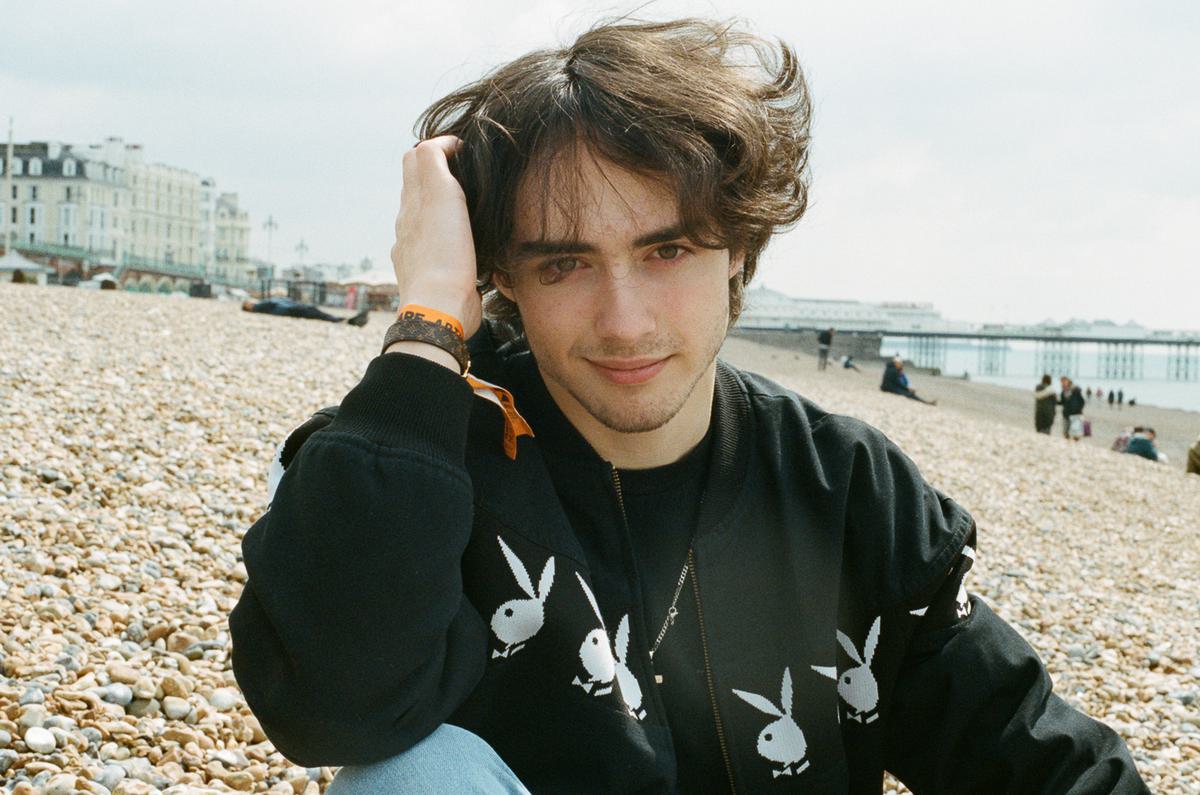 Everything new bands and artists need to know about music rights organisation BMI
09 January 2020, 14:00
This year's Five Day Forecast kicks off next week at The Lexington in London and features a lineup of some of the most exciting new talent for the new year.
Included in the lineup there's the likes of Alfie Templeman (pictured above), Just Mustard, Sinead O Brien, Sofia Wolfson (pictured below), and Delilah Montagu. Listen to a playlist featuring everyone on the bill below.
This year the Five Day Forecast is supported by BMI, an American Performing Rights Organisation who work in the UK with new artists to ensure their royalties are being correctly collected across the pond. What does that mean? Well, if you're a new artist starting out then it's something important to know about now, and as you progress, something that will play a bigger role in your career.
We spoke with Kevin Benz (Senior Executive, Creative, Europe) of BMI to get some finer details.
What does BMI do?
BMI is an American Performing Rights Organization that represents over 15 million music works for over one million composers, songwriters and music publishers. From an operational basis, BMI collects license fees from music users and pays royalties based on the performance from sources such as radio, television, streaming, live concerts, and many more. BMI operates on a non-profit-making basis and currently gives 90 cents of every dollar brought in from licensing fees back to our songwriters, composers and music publishers.
As a membership-based organization, our songwriters, composers and music publisher members are our lifeblood. Aside from distributing royalties and advocating for songwriters' rights, BMI has an active role in the music community trying to maximize opportunities for our affiliates and promoting BMI's repertoire. BMI's Creative department is on the forefront of affiliate relations and championing our songwriters in the music world.
How long have you been established?
BMI was founded in 1939 by forward-thinkers who wanted to represent songwriters in emerging genres, like jazz, blues and country, and protect the public performances of their music. Since then, BMI has grown to become the largest performing rights organization in the world and remains on the forefront of emerging talent, genres, and ideas. We have offices across the US, including New York, Los Angeles, Nashville, Atlanta, Austin, and Puerto Rico.
The BMI London office was established in the 1980's to establish a stronger relationship between BMI and British and European songwriters.
Which artists do you work with?
As a PRO (Performing Rights Organization), we represent an eclectic mix of artists, songwriters and composers working across a fantastic variety of genres and projects.
We work with new and upcoming artists like Koffee, Jade Bird, and Yungblud, as well as established artists like Lady Gaga, Tinie Tempah, and Niall Horan, who trust BMI to represent their performing rights.
In recent years, we've had a fantastic opportunity to honour some of the most iconic artists and songwriters at our various awards ceremonies. These honourees include Sting, Janet Jackson, Noel Gallagher, Imagine Dragons, Taylor Swift and many more.
Why should a new artist care about things like US collections?
It's important for music creators to understand how their music is used, how they can get paid, and how this works internationally. Generally, here in the UK, songwriters are members of PRS, though they may not know that their music will be licensed in the US through an American Performing Rights Organization. We want songwriters and publishers to understand this reciprocal arrangement and realize that there is a team of people with who they can establish contact to get more information about how they can get paid when their music is performed publicly in the US market.
In what other ways can you help British artists?
From the London office, we spend a lot of time getting to know artists, songwriters, and composers and finding out what their goals are. BMI hopes to help our members with their creative goals, and help assist with collaborative prospects, relationship building and live performance opportunities, among others. BMI sponsors several stages and books BMI artists at some of the biggest festivals in the US including Lollapalooza, SXSW, Hangout Fest, and Austin City Limits. BMI also puts together live showcases, informational workshops, and songwriting camps around the world at iconic sites such as Abbey Road Studios. We are constantly using our network of relationships to help promote the songwriters we are working with to help them achieve their artistic aims.
How would new artists reading this start to work with you?
Anybody who would like to find out more information on BMI and what we do to support our songwriters, composers and music publishers should visit www.bmi.com. If you're a songwriter or composer interested in joining BMI, check out our Creators page at www.bmi.com/creators.
For those wishing to get in touch with our London office and potentially set up a meeting, please email us at london@bmi.com. We'd love to hear about who you are, what you're working on, and any music you're willing to share!