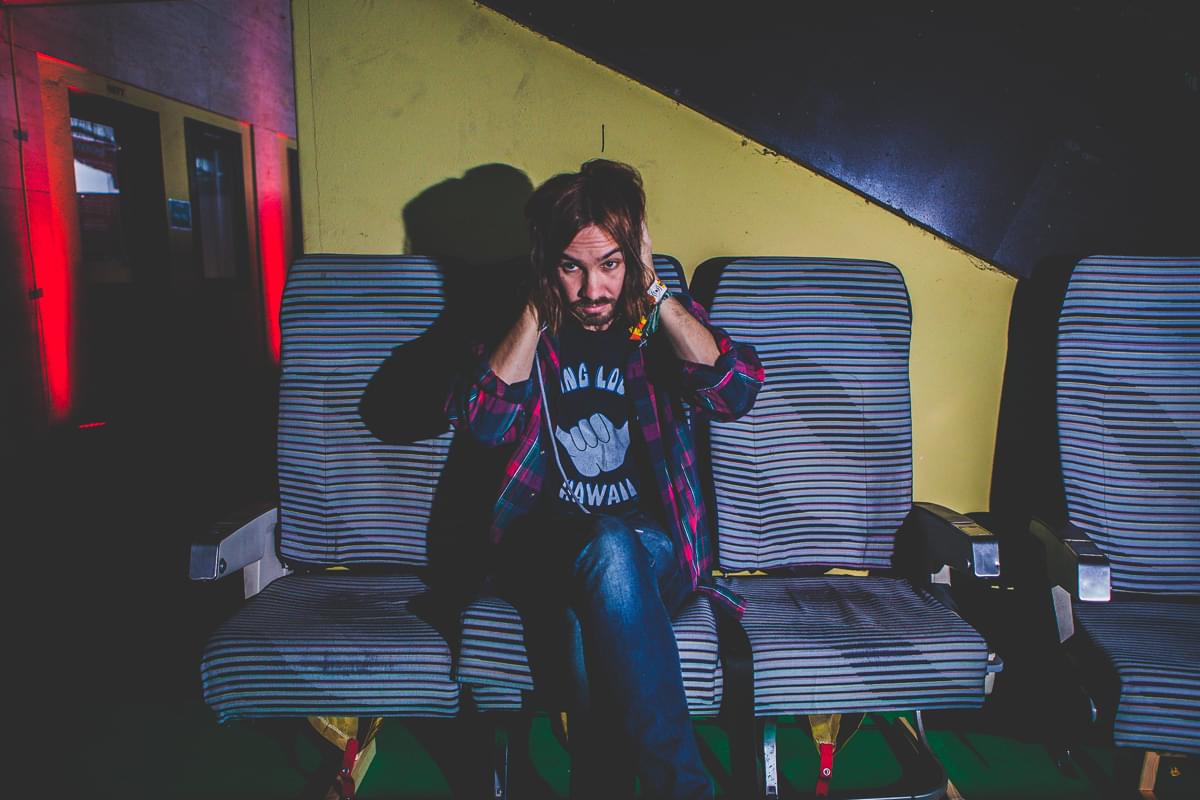 Electric Dreams
23 October 2015, 12:00
"When I started out, I didn't really have goals of how successful I wanted to be, or how many records I wanted to sell. I was just making music for myself and I guess the people around me. Those were the kind of people I hoped to impress, or please.
Needless to say, I never dreamed of headlining festivals.I think it was quite a lot to stomach in the early days, but it's getting easier. Headlining a festival never becomes like a non-event. It's always a momentous occasion.
We headlined our first UK festival at End of the Road this year and I'm pretty sure I didn't even know we were headlining. I assumed there was going to be another band on after us.
I've always been ambitious and I always want to reach more people. It's become totally bigger than I thought it ever would be - so I'm sort of satisfied, when I consider it like that. But the human brain's a funny thing. It always wants more.
"...the human brain's a funny thing. It always wants more."
When I write, I usually just find myself thinking of a melody or some lyrics, or thinking of chords or verses or something – that's just something that my brain does to occupy itself. I just get to my studio as quick as I can, and record all the bits I can think of. If there's a drum beat, I'll record drums. If it's a chord progression, I'll play guitar or play piano or something. And then I guess over the next few weeks I just try and create a song out of that.
I always maintain that I do it for myself, at the end of the day. I make songs to please myself.
As I've been getting more successful, more and more people are waiting for the next album. I inevitably think about all the people that are going to be hearing it, and all the fans that have got their hopes up, or are hoping to hear something good. There are all these questions stuck in your head but at the same time, when a record finally comes out, it's kind of a relief. Then it's just out there, and I don't have to think about it any more.
It doesn't really belong to me at that point - it belongs to the rest of the world. People can get it. They can decide what category it is. They can say whether it's good or bad. Once it comes out, it's for the people to deal with, not me.
Currents was the first album I mixed myself and I guess it's just something I've always wanted to do. I see that as another creative task, so for me it was natural to want to be the mixer as well. It's more work and the biggest thing was deciding when something's finished, and when it's not finished. Mixing is the last step, so that's always the question that eats away at you.
"The best I ever feel about music is how good I feel about it before I show it to anyone."
I used to wait for other peoples' approval before I felt good about any of it. I used to make music by myself and not even show it to anyone. The best I ever feel about music is how good I feel about it before I show it to anyone. I guess it's taught me a lot about self confidence and self assuredness.
I think over the years we've been getting better at working out the relationship between the studio and the stage. That's something we've been doing for a while. The studio is so personal, and psychological. The stage is so spontaneous and physical. I guess you just have to accept that they're different realms. Once you abandon the studio and the shackles, the stage is all about connecting with people, and connecting with each other. You just have to accept that it's a different world. Then the songs adapt easily.
Even though it's just my songs that I've made by myself, it feels like we're a band playing a song that we've put together. They inevitably change when we start playing them live. Everyone has their own subtle, individual style, so when that comes into it, the songs become something new. Playing in a band just makes it so much more communal and fun, I guess. It makes it more like a collaborative thing.
It's still the same songs, they still have the same feel and emotions but they're played in a different way, which gives them a new life."
Kevin Parker was talking to Jess Goodman. Currents is out now via Fiction. Buy on iTunes or Amazon. Tame Impala return to the UK for shows in early 2016.
Get the Best Fit take on the week in music direct to your inbox every Friday