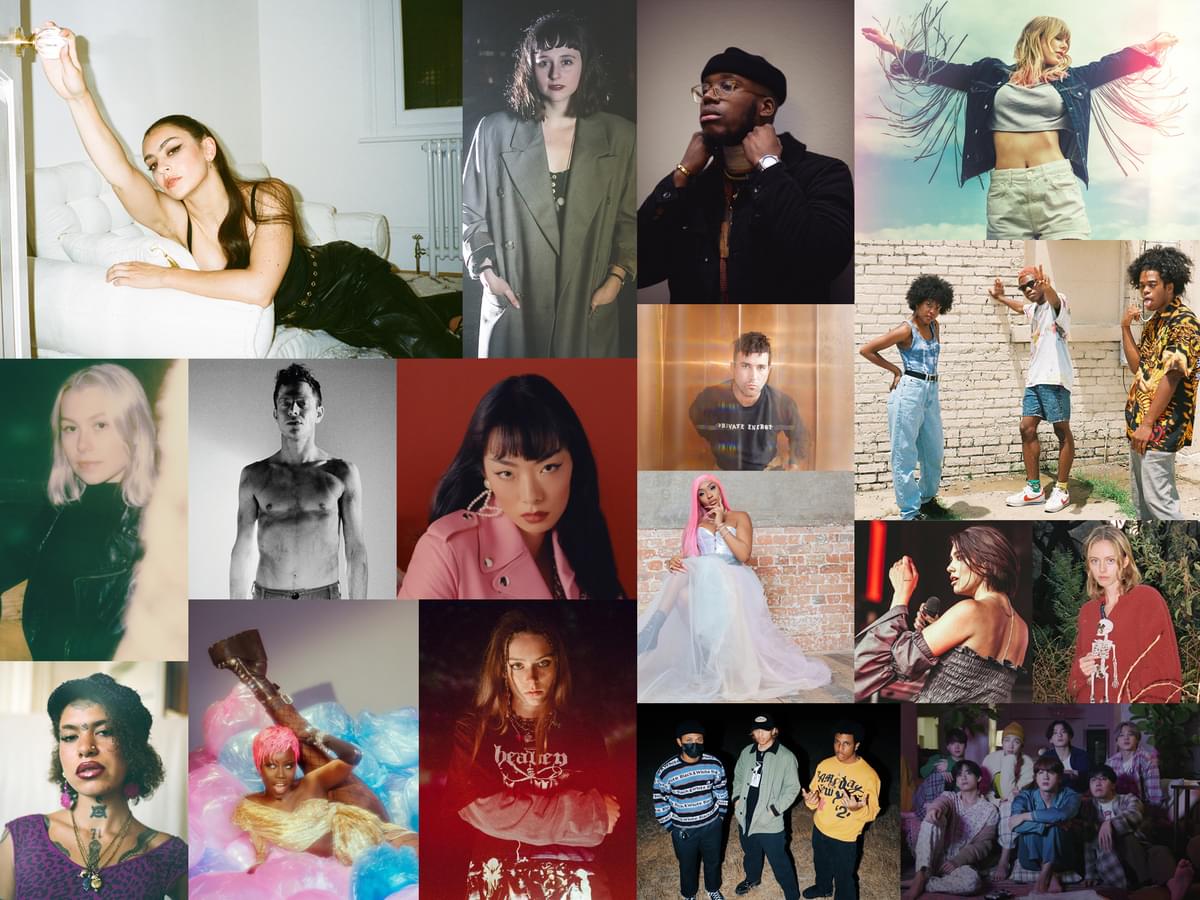 The Best Songs of 2020 Ranked
10 December 2020, 11:15
Did 2020 ruin music? For a world event so transformative, the pandemic didn't really touch more than a handful of tracks in our annual song rankings.
Some artists got creative in lockdown; others dropped stuff already in the can. Nobody got to tour anything and no-one - thank god - made a COVID-anthem. The songs that gave the year its musical fire weren't any more escapist or comforting than in any other 12 month stretch. It was largely business as usual.
As always, choosing fifty songs that capture any period of time is difficult, arbitrary and largely a ridiculous pursuit. But it's fucking fun and that's why we do it. Here are the 50 songs that shaped our year, which you can also follow in playlist form over on Spotify.
1
"Kyoto" by Phoebe Bridgers
The standout track on Phoebe Bridgers' second album features arguably the best use of a green screen in a music video as well as the most flawless use of "wool". On first listen, our song of the year "Kyoto" sounds like an upbeat, lighthearted bop but manages to absolutely sucker punch you with a heady dose of her masterfully heartbreaking, blunt and witty storytelling that we've come to know and love so dearly. Inspired by a trip to the eponymous former capital of Japan, "Kyoto" also riffs on Bridgers' relationship with her father, which she tells us about in more detail on our deep-dive into the track. VICTORIA PARKEY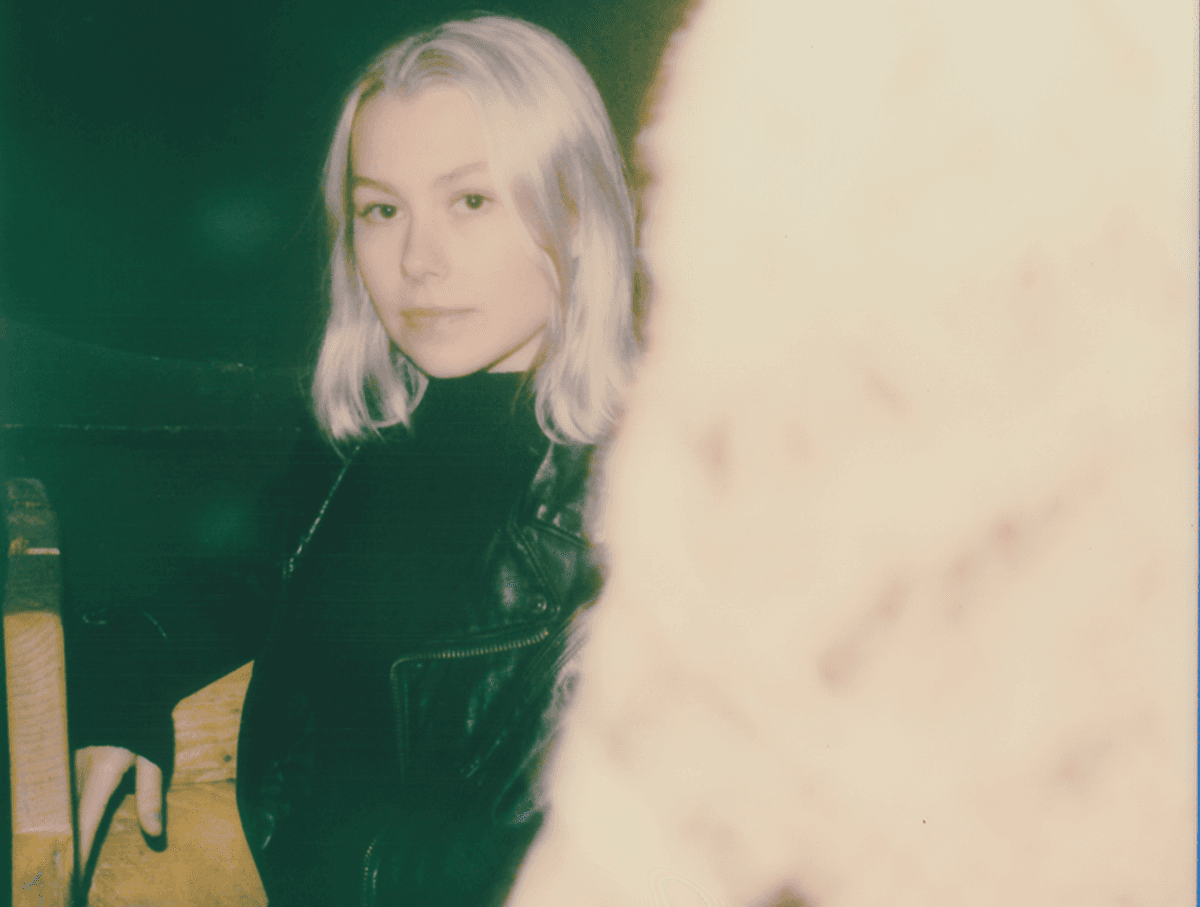 2
"Hallucinate" by Dua Lipa
It's been Dua Lipa's year since about 2016, but 2020 was the one in which this behemoth of British pop cemented her status as one of the decade's greatest success stories. Like many of the year's biggest hits, there's an undercurrent of nostalgia to Lipa's "Hallucinate" that lends it a welcome air of familiarity. It's a quality that no doubt influenced The Blessed Madonna's decision to mash it up with "Hollaback Girl" on remix album Club Future Nostalgia, which features not one but two re-workings of the single. "Hallucinate" is a track that beckons from the beer-sticky club dancefloors of a fully vaccinated future, and it's frankly a crime that we've all had to experience it in isolation. PIP WILLIAMS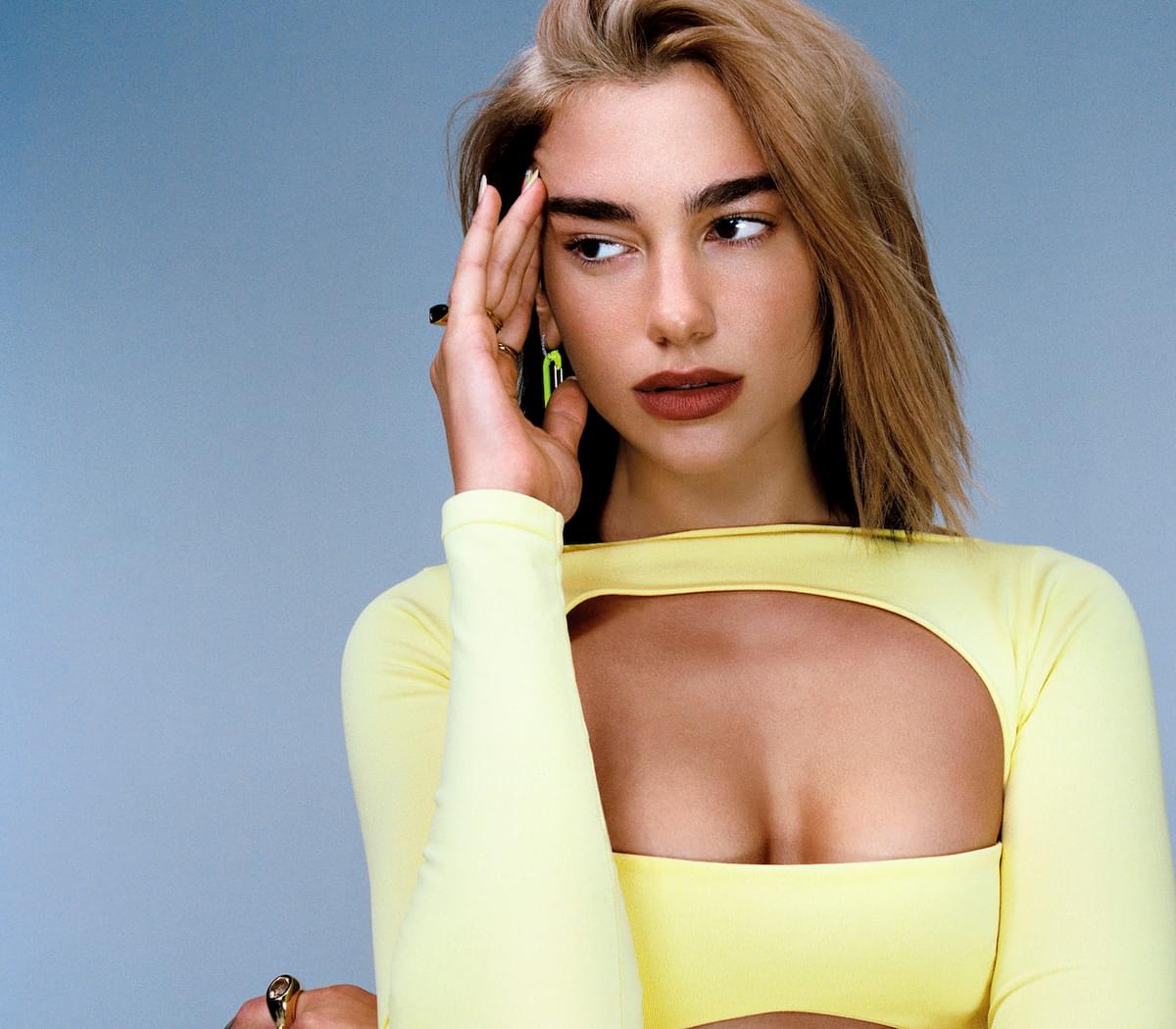 Rina Sawayama became a voice for her generation this year, tackling subjects such as queerness, climate change and identity (especially after her album was deemed ineligible for this year's Mercury prize). On "XS", Sawayama mocks capitalism and the effect of 'excess' on the world: "Flex, when all that's left is immaterial / And the price we paid is unbelievable / And I'm takin' in as much as I can hold / Well, here are things you'll never know". She also cleverly plays on body image and unrealistic beauty standards, with the title also being a clothing size that the beauty industry would have everyone aspire to: "Make me less, so I want more". HELENA WADIA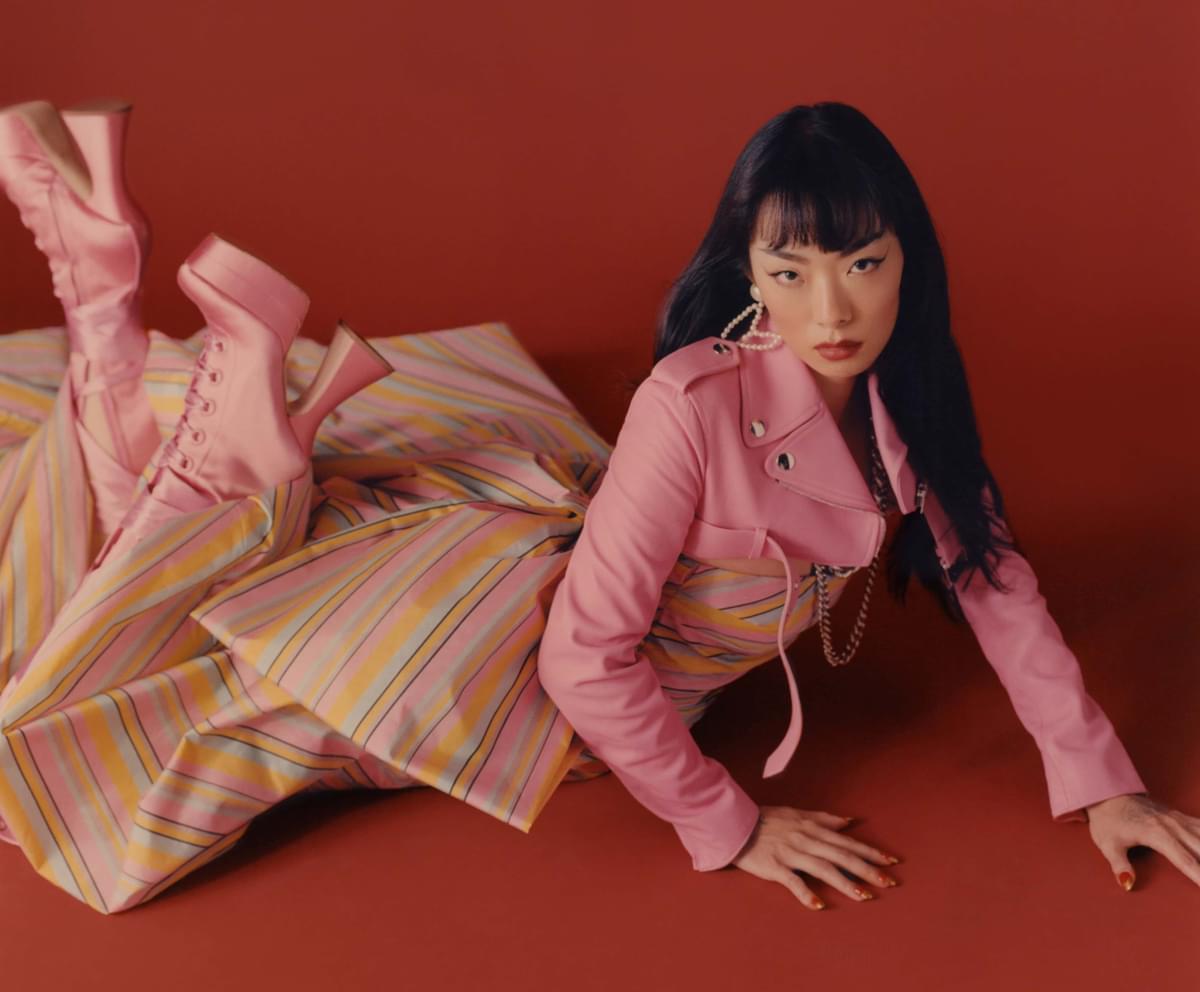 4
"WAP" by Cardi B feat Megan Thee Stallion
The song that spawned a thousand think pieces, "WAP" was, pretty undeniably, 2020's Song Of The Summer. If that seems like a silly statement given the year we've had, think about it this way: what other song made a worldwide laughing stock of a far right Twitter figure AND had such broad appeal that Scots Dad-rockers Biffy Clyro decided to cover it? Cardi B and Meg Thee Stallion's ode to the power of female arousal showed them at their best, with Cardi's tongue in cheek wordplay countering Megan's ferocity - the Texan on career-best form, dirty talking like she's in attack mode.
What the detractors of "WAP" seemed to miss was that, for all its vivd imagery and explicit language, the track works because of its silliness: it revels in the enthusiastic messiness of sex, with Cardi and Meg laughing in the faces of those who'd prefer to pretend it should be clinical and safe. To read into "WAP" was a mistake: it's music going for your jugular, a hilarious, thrusting, visceral, guiltless pleasure, the sort that proved painfully rare this year. When everything felt flat and dull, Cardi and Megan threw us a colourful, joyful, lifeline; a reminder that sometimes life can be a garish, off-kilter mansion, flooded with powerful pussies and beautiful women. MAYA HAMBRO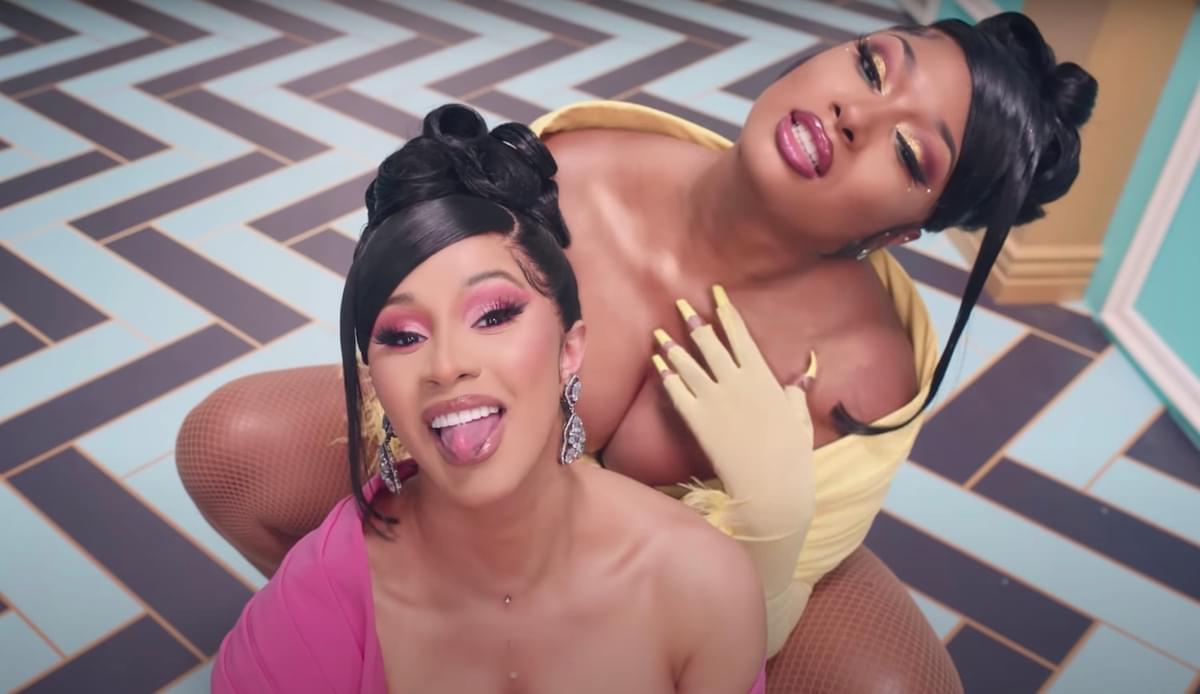 5
"Black Dog" by Arlo Parks
For breakout artist Arlo Parks the devil is often in the detail – amethyst dreams, red carnations, powder-blue walls. These vibrant touches make the young Londoner's appealing sense of relatability feel all the more lucid, maybe to the most devastating effect on "Black Dog", released back in May. Borrowing Winston Churchil's famed euphemism for depression, the track spotlights the singer's perception of someone on the edge of darkness: "Let's go to the corner store and buy some fruit / I would do anything to get you out your room". It arrived fittingly as Parks became an ambassador for the Campaign Against Living Miserably (CALM), and as the peak of the first national lockdown, the sentiment behind it rang true with many. Like the slow head-nod of its dry, hip hop beat and the bittersweet cadences of its nylon string guitar samples, there is shared comfort to "Black Dog", however hard Parks struggles to find a solution. JOHN BELL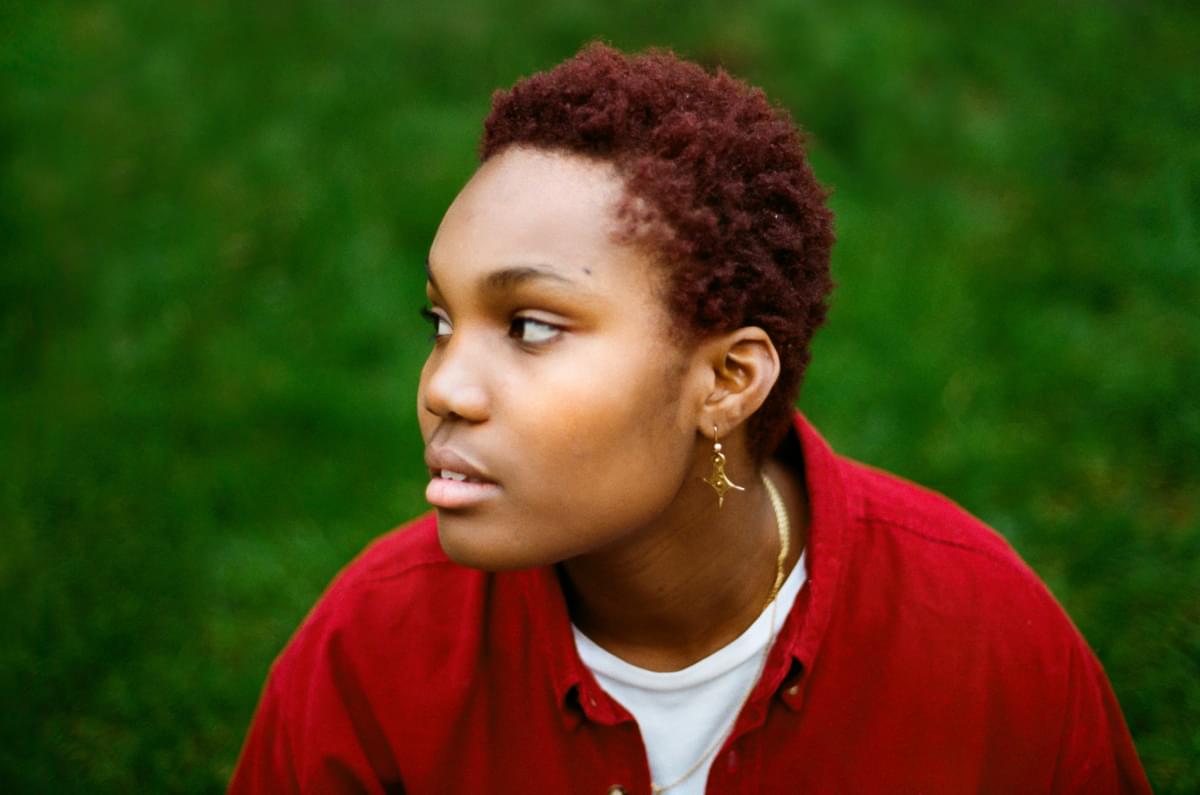 6
"anthems" by Charli XCX
Whether you stay out until the McDonalds breakfast menu has already been and gone or if a cosy kitchen disco has always been your M.O., on "anthems" Charli XCX yearns for her own perfect night out… Being pressed up against sweaty strangers in New York. It's a rollercoaster and much more than a vapid plea to return to a normal which no longer exists. The how i'm feeling now standout channels the desperation of being torn away from the parts of your life which bring you joy.
As part of her quarantine project, the everyday activities listed throughout "anthems" are initially framed by the exasperated opening sigh "I'm so bored." But boredom is just one of the universal pandemic-induced emotions the gritty pangs of this Danny L Harle / Dylan Brady co-production captures. From the self-depreciating grasp of anxiety to uncontrollable tears, there's a bluntness to XCX's lyrics which mirror exhaustion, burnout and the numbing horrors of 2020's relentless news cycle.
"anthems" strives for connection outside of your bubble with its unrelenting, pounding bassline providing an unforgettable soundtrack to countless virtual club nights since its release. When you're lapping up that next round of cereal-infused milk from your 11 o'clock bowl of Cheerios, remember that while things have changed, "anthems" will remain as a time capsule and sonic reminder of the year everything stopped. MATTHEW KENT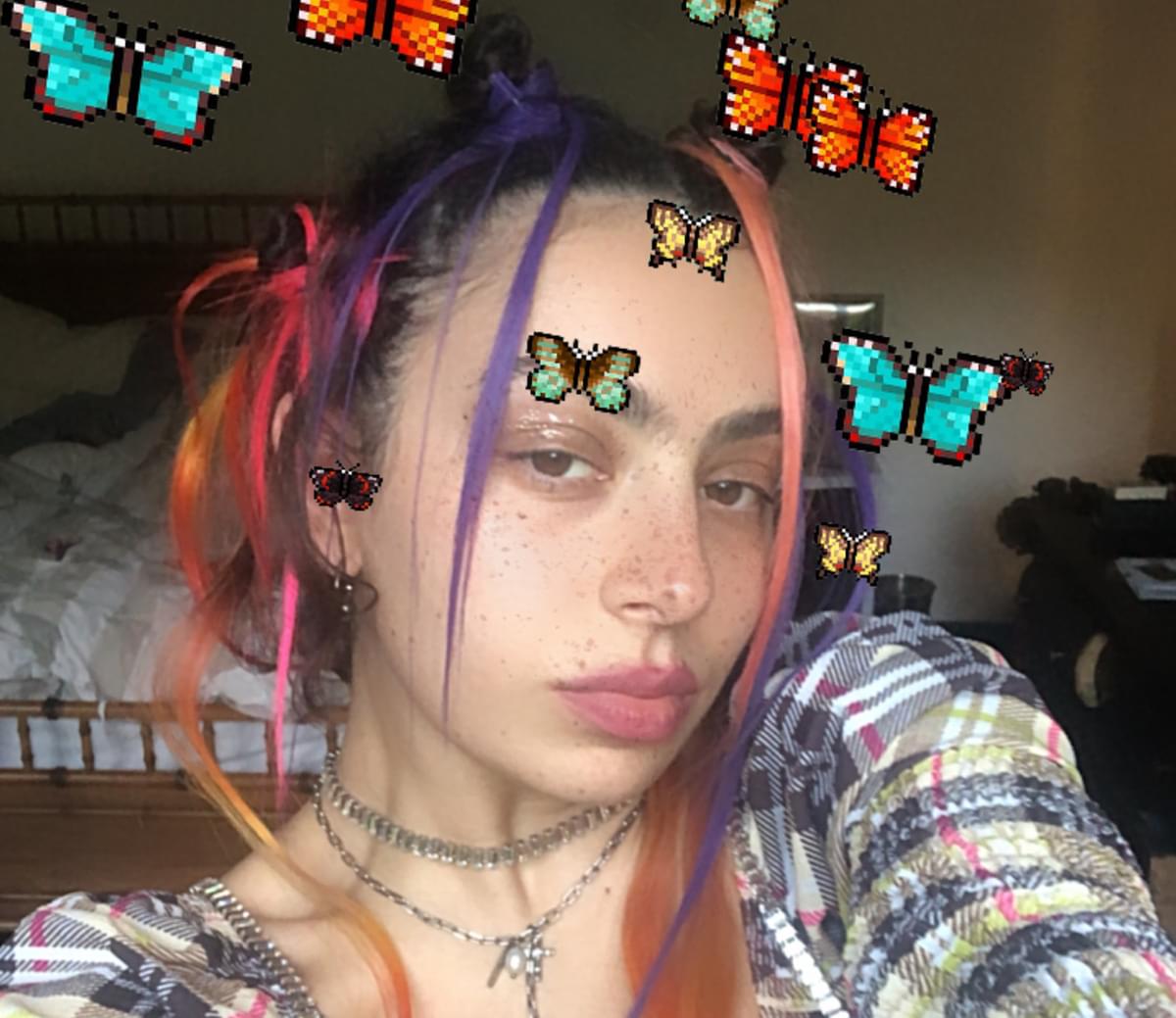 7
"Places/Plans" by Skullcrusher
Back in January the debut single from LA-based Helen Ballentine, under the moniker Skullcrusher, softly ushered in the tone of the year with a song that delicately communicates the beauty of solitude. Written during a long period of unemployment, "Places / Plans" is a quiet anthem and an an unknowing nod to what 2020 would shortly become - "I don't have any plans for tomorrow". Whilst the line "do you think that I'm going places?" feels like a glance into a crystal ball, having signed to Secretly Canadian off the strength of this track alone. Skullcrusher has since released a self-titled EP of equal captivating beauty to its flawless lead single. RICH THANE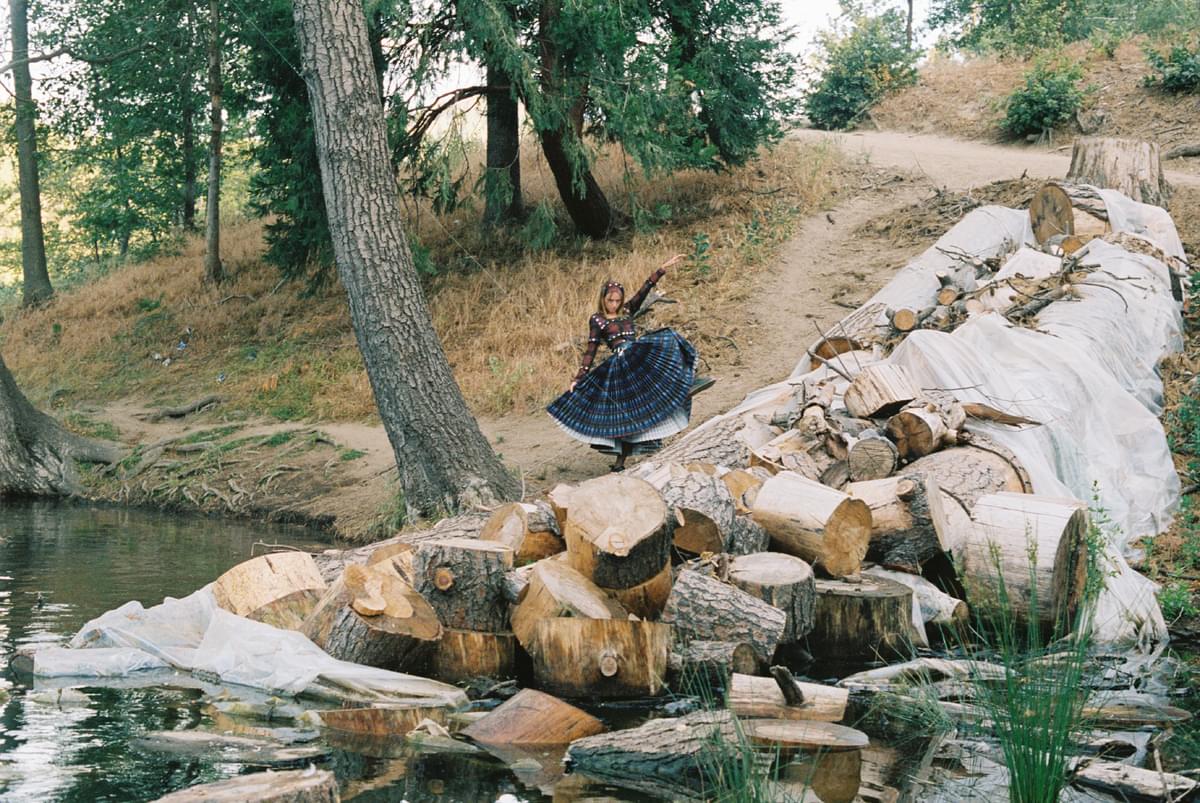 8
"Under The Table" by Fiona Apple
One of many highlights on Fetch The Bolt Cutters, "Under the Table" recounts an unappealing dinner with a streaming executive - and Apple at a point in her life where she's done with giving up for fear of offence or retribution. The track - and for that matter the majority of the record - has resonated with so many women, especially within the music industry, with Apple commenting on "the way that I've internalised a lot of the things that were said to me, believed them and then as a result, hidden myself away or shut myself up. As much as I don't think that I'm known for being someone who keeps quiet about things, I have really kept quiet about a lot of things…" Despite all that's gone before, she remains sharp-witted, clear-eyed and open-hearted on the song. RUTH KILPATRICK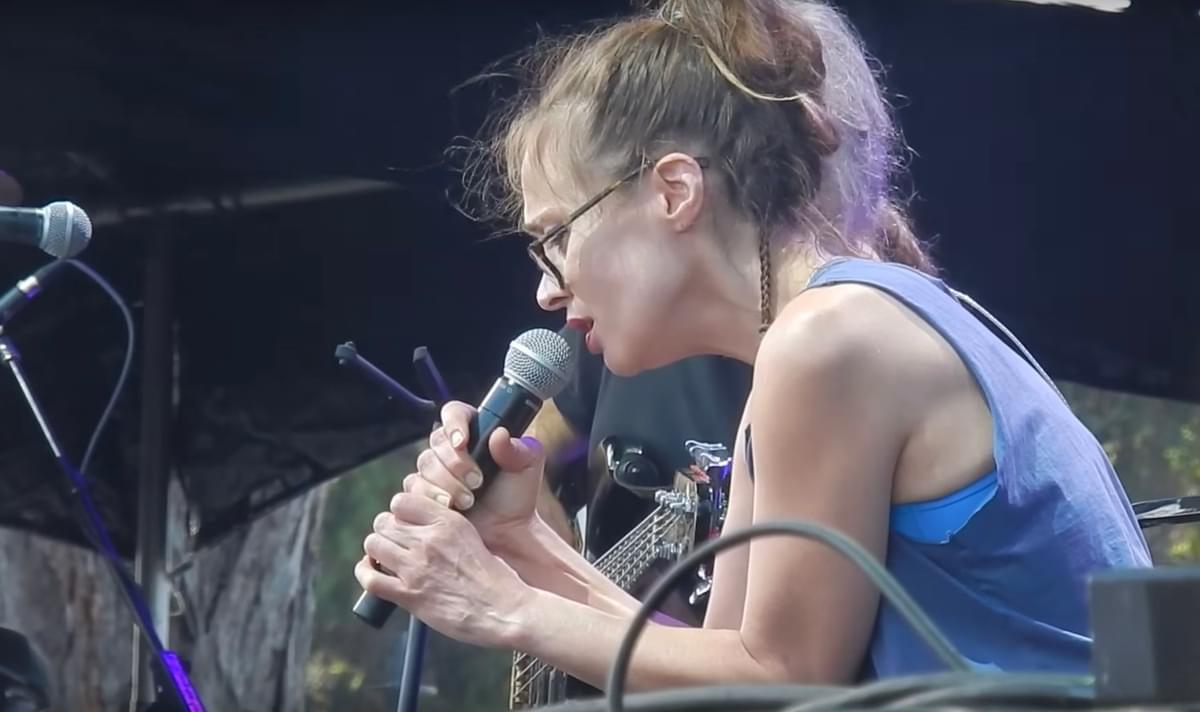 9
Savage Remix by Megan Thee Stallion feat Beyoncé
Texan powerhouse Megan Thee Stallion teamed up with the all-powerful Beyonce (also a fellow Texan) to drop the summer anthem of 2020 that never got the chance to live to its full potential. The "Savage" remix, produced by J. White Did It, was perfectly suited for twerking in 80-degree outdoor parties or for blasting in a Nissan Altima as it smoothly hypnotizes all with its gyrating beat and mellifluous piano riff. Instead, we got a viral sensation that swept Tik Tok, which sadly fits our internet-obsessed era. But don't let that get you down. With empowering, catchy lines like "Classy, bougie, ratchet, yeah (Okay) / Sassy, moody, nasty, yeah (Nasty)" which perfectly encapsulate class dynamics and female empowerment, you can twerk, feel sexy and empowered, and partake in class consciousness all while in the comfort of your living room. JUAN GUTIERREZ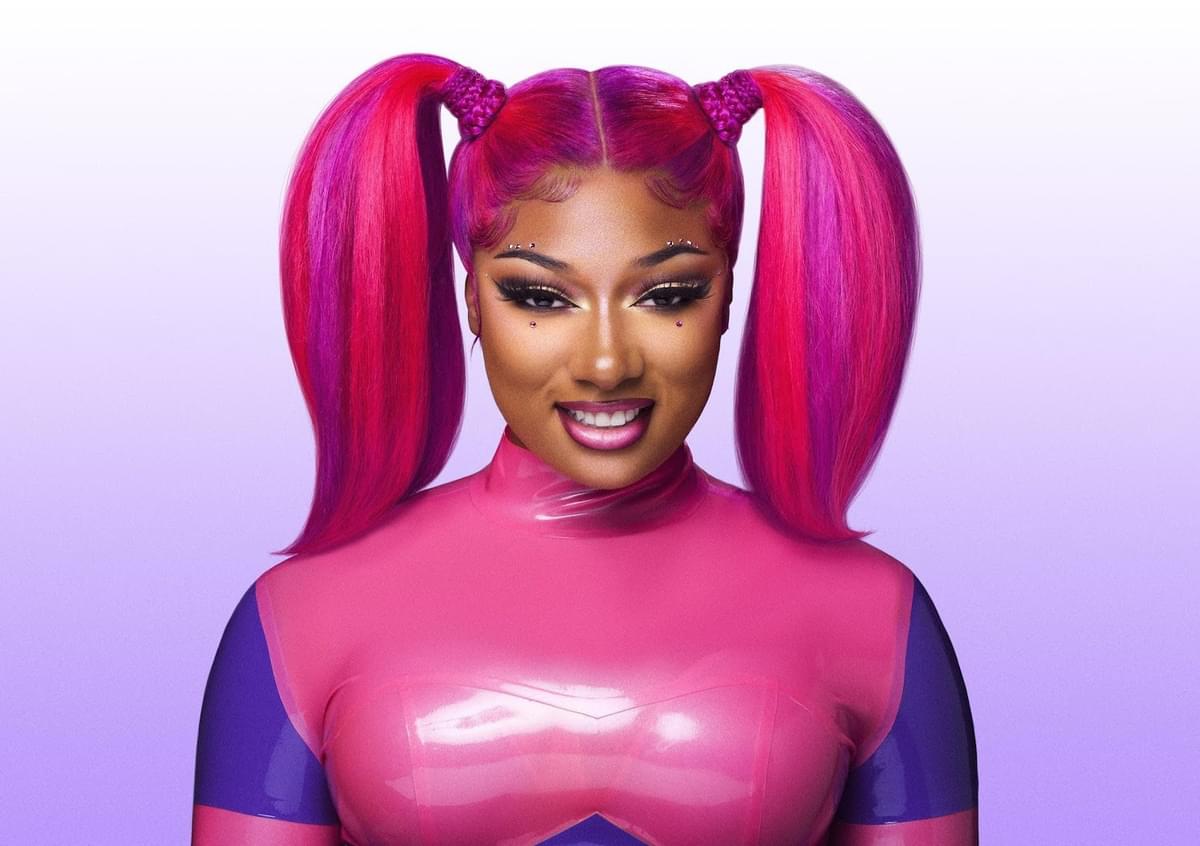 After announcing new mixtape Unveiled last month, Bermondsey rapper Flohio had a change of heart, switching the title to No Panic No Pain, a lyric from its former namesake and standout single. "I can't complain, no panic, no pain, lifestyle on tape, this night insane," she contorts with venom over duo Take A Daytrip's explosive production. Her first collection of songs in two years, this lead track alongside it's dark visuals felt like a punch in the gut adrenaline rush and proved the wait worthwhile. JEN LONG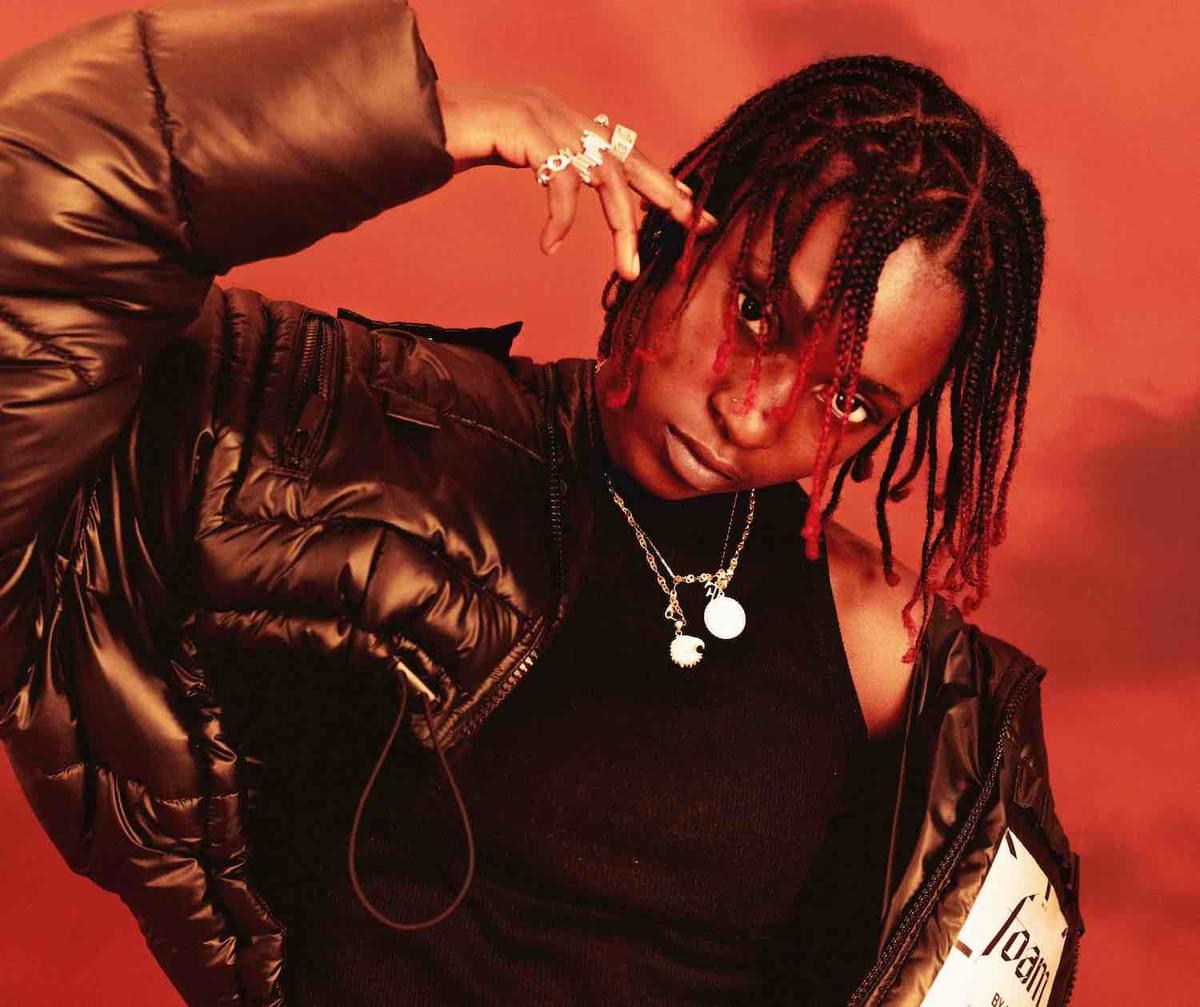 11
"Ungodly Hour" by Chloe x Halle
It seems fair to say Chloe x Halle won 2020, if nothing else through the power of sheer ubiquity. What could have been a disaster - dropping an album into the peak of a pandemic - saw them mastering the art of the virtual show, performing us all into submission with synchronised dancing and space-warrior outfits, everywhere from the VMAs to the People's Choice Awards.
No song fit their other-worldly aesthetic better than the titular track off the album, Ungodly Hour; a direct, empowered anthem celebrating the sexiness of self worth. Built on the angelic harmonies the duo are known for, the vocals lilt over thick bass and sharp beats, flourishing in electro-fused RnB production work from Disclosure, on one of the few guest producer spots on the LP.
Fit with an intro just long enough to shout out their various online audiences - and a lengthy PR campaign meant were plenty of them - "Ungodly Hour" is the perfect gateway drug for the uninitiated. At once reserved and playful, sweet and knowing, it borrows effortlessly from the RnB canon, capturing the heady moment when chemistry is more compelling than logic, and, at a time when touch feels forbidden, revelling in the simplicity of sensuality. MAYA HAMBRO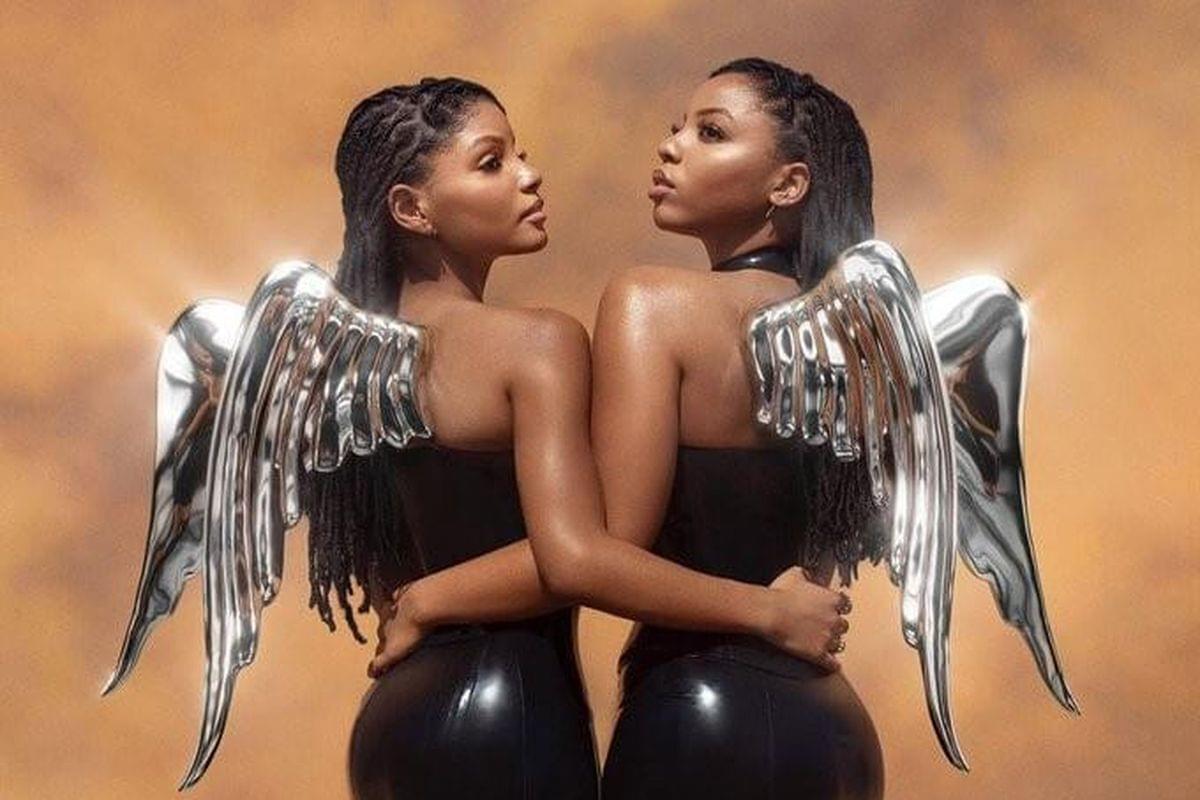 12
"Describe" by Perfume Genius
The remit that Mike Hadreas set himself when writing Set My Heart on Fire Immediately was to produce a collection that gave sonic representation to his emotions. That might seem relatively straightforward when grappling with the mixed feelings of an early-onset mid-life crisis (the first half of "Whole Life" sounds nervy, the second swoons) or penning love songs (see the dreamy, enigmatic "Just a Touch"), but accurately conveying the depths of a depressive episode seems like another proposition altogether. With "Describe", Hadreas nails it; sludgy guitars and distorted vocals suggest deep-set discomfort, something borne out by lyrics with which he cries out for help understanding the simplicities of a world suddenly alien to him. When the murky shoegaze of the track's first act suddenly collapses into an ambient coda, it's not because he's found relief; instead, Hadreas is accepting the fact that there is no quick fix for his emotional tumult, an acknowledgement that forms the thematic throughline on a magnificently varied record. JOE GOGGINS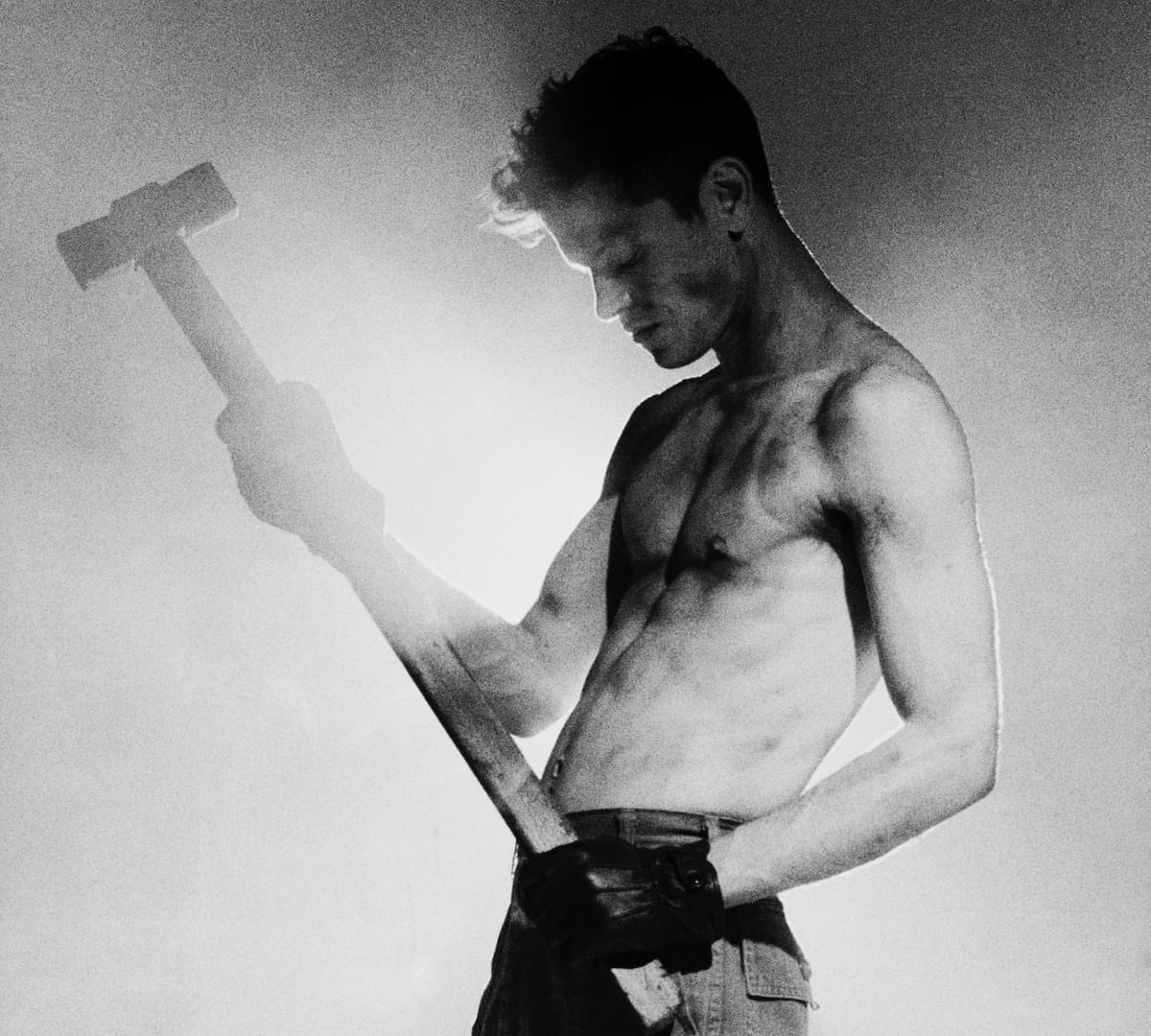 13
"People, I've been Sad" by Christine and the Queens
Few songs could capture the dark despondency of the year, and yet Chris's mournful "People, I've Been Sad" is a careful examination of the pains of her past. Vulnerable in its delicate grace, the tracks' swooping synths and celestial strings simultaneously create dramatic tension and allow space for personal reflection. Transitioning effortlessly into her native French, these verses are even more heartbreaking in their poetic intimacy - peeling back the layers of self. There's resilience however, faint glimmers of hope emerging from the trauma as synths pop and burst with expectation. The best is still yet to come. BRYONY HOLDSWORTH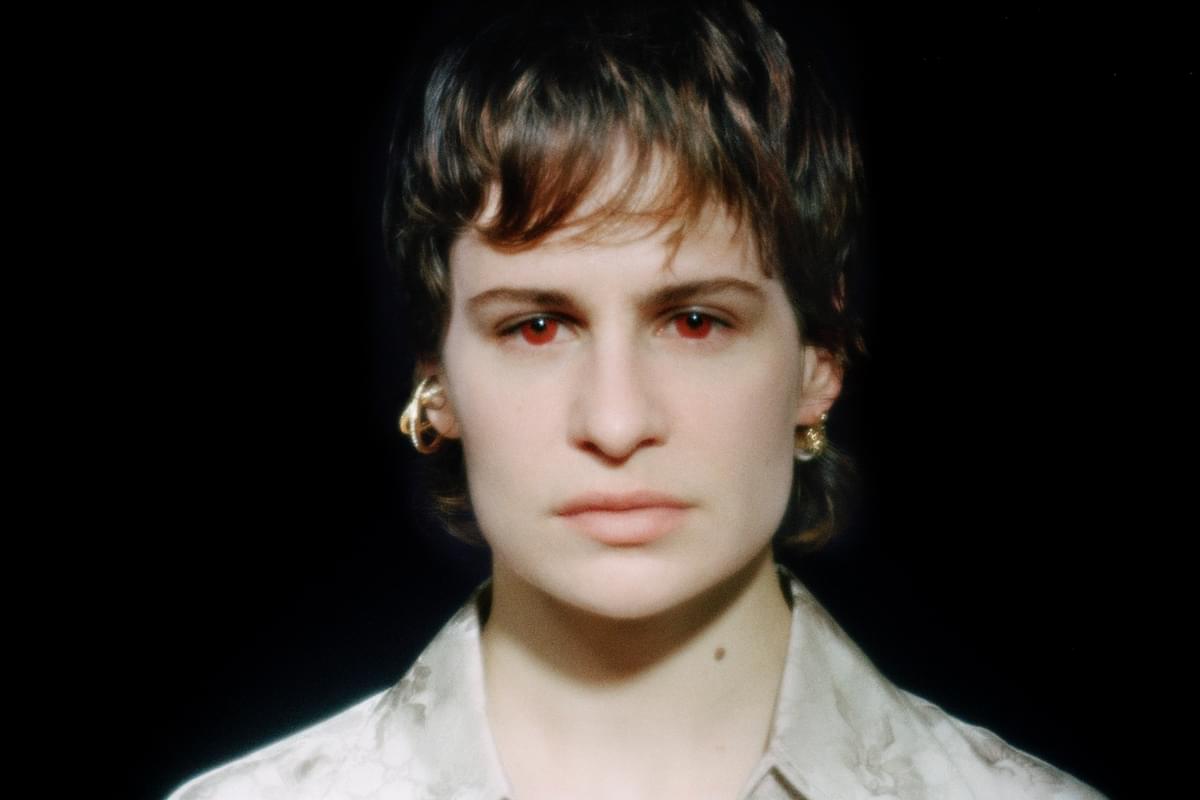 14
"Spotlight" by Jessie Ware
The opening track on Jesse Ware's fourth album What's Your Pleasure? begins like a power ballad. "Words can never do the things that I need them to" she croons "Tell me when I get more than a dream of you / 'cause a dream is just a dream and I don't want to dream tonight". Maybe in the era of the Devotion LP which made her fame in 2012 it would have broken into one, but instead comes the bass. Not the bass of pop banger but the bass of a Studio 54 classic, and like the best of her What's Your Pleasure album, "Spotlight" heads straight for the sweatiest corner of the dance floor, in the deepest part of the night. With restless guitars and glam synth vamps, breaking out with shots of violin as things heat up and Ware's vocals stacked layer upon layer, she is clearly disinterested in clean disco, chasing instead febrile and taut dance music which gushes with romance. LIAM INSCOE-JONES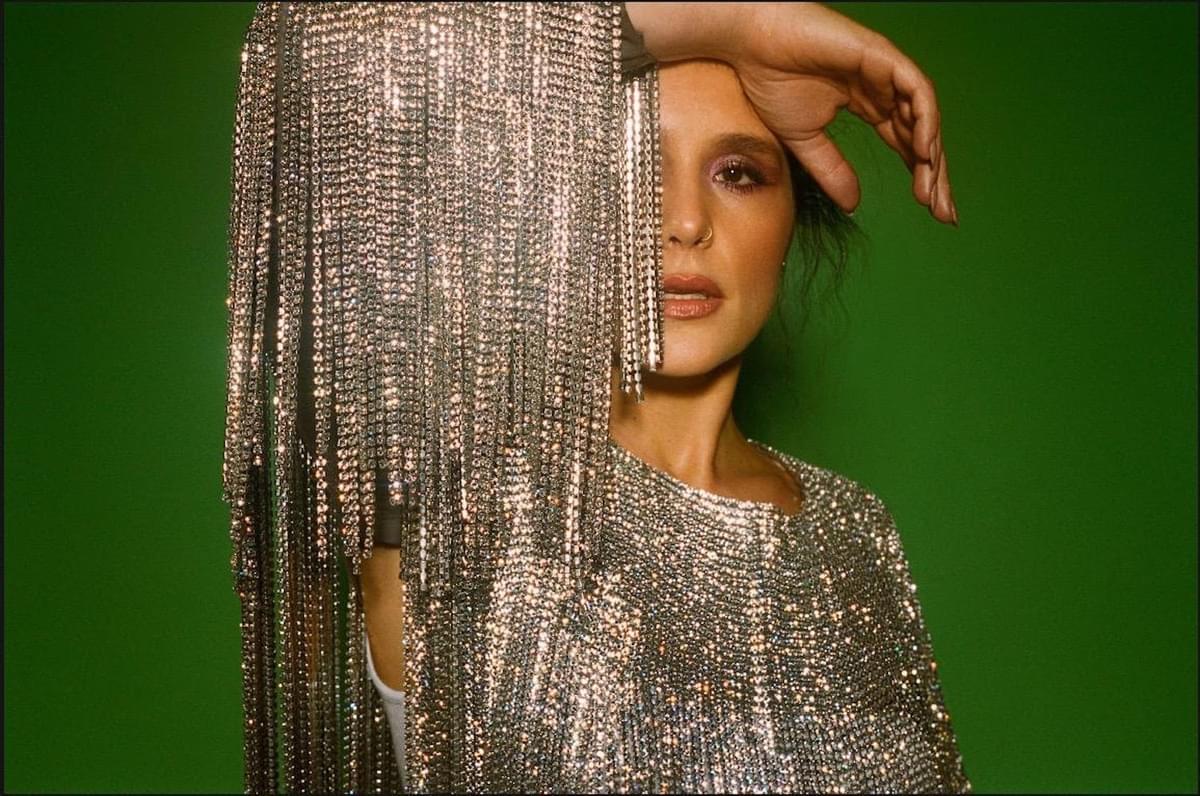 15
"Delete Forever" by Grimes
The gentle strum of an acoustic guitar is the last thing you'd expect to open a Grimes track. At first "Delete Forever" does sound antithetical to the sprawling organised chaos of Claire Boucher's latest art-pop collection Miss Anthropocene, but as the drumbeat kicks in, swirls of glittery synths and a vocal loop lays in wake of a chorus "Delete Forever" transforms.
Written on the night of Lil Peep's death, Boucher candidly sings about her own self-destructive tendencies and has described how the song reflects the numbness she was experiencing due to extreme PTSD. With this beautiful, resonant and earnest ballad Boucher analyses the complexities of life as an artist, the opioid crisis and how even the most well-meaning tributes can make things a whole lot darker. A stark reminder that's everything is temporary but just like data online whispers of the people we loved cannot be deleted forever. MATTHEW KENT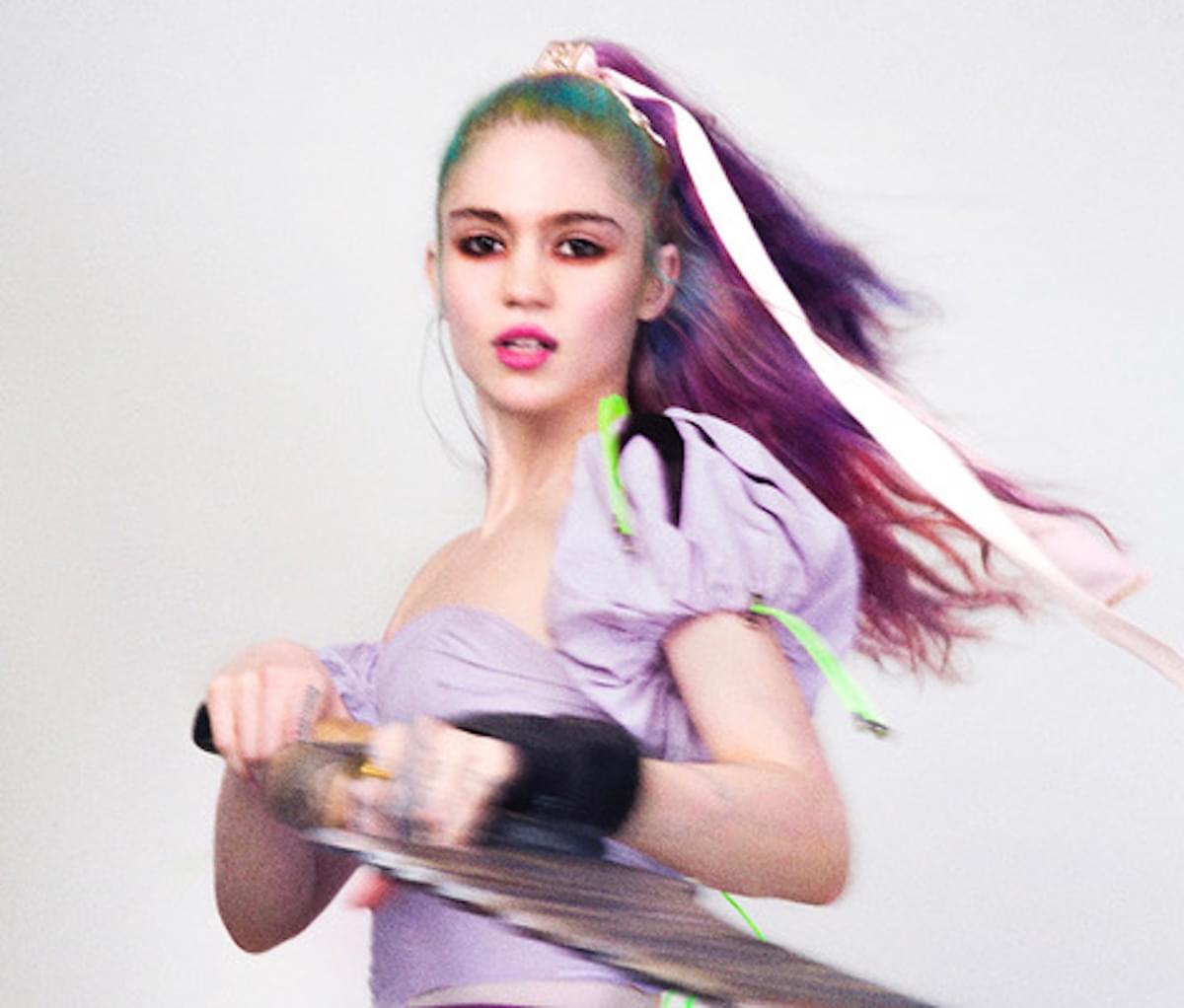 16
"Rumours" by Ivorian Doll
It's been an incredible journey for German-born East-Londoner Vanessa Mahi, from running her own YouTube channel to becoming the self-styled Queen of Drill in under two years. The unapologetic "Rumours" delivered on Ivorian Doll's hype, distilling Mahi's attitude and fire into a no-fuck-given riposte to the haters. PAUL BRIDGEWATER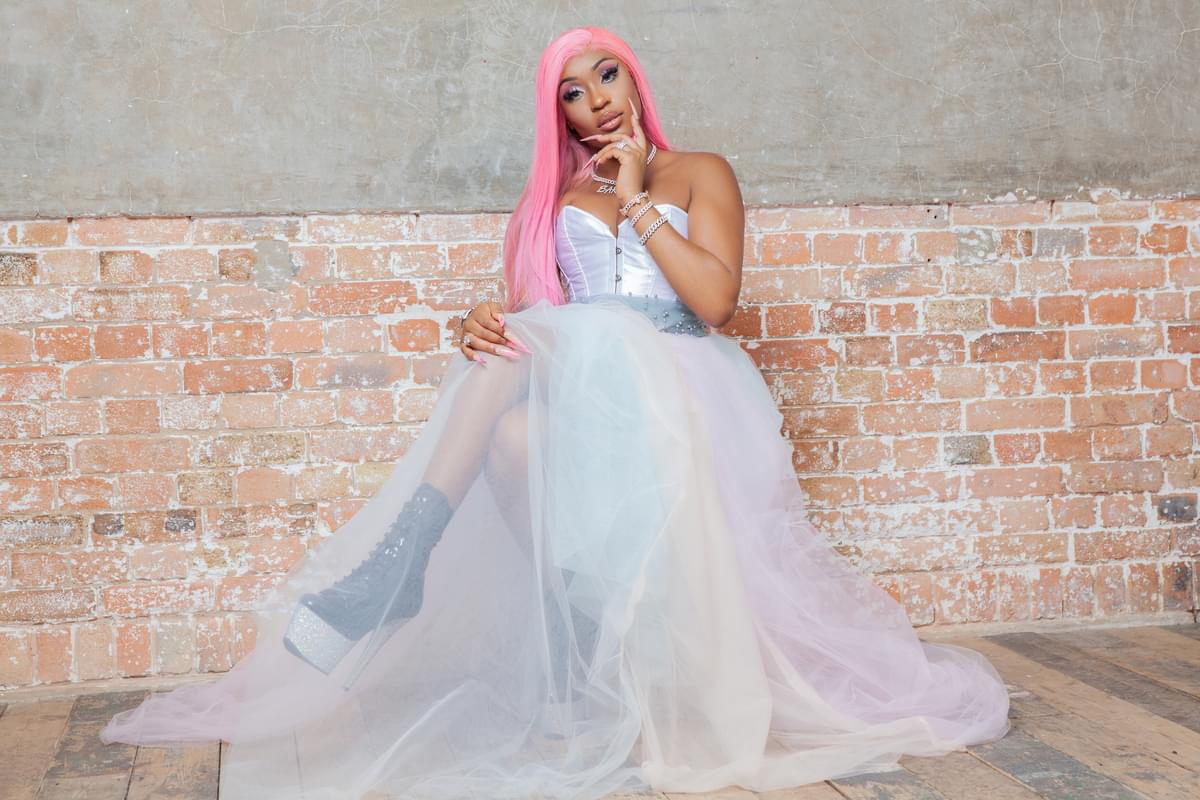 17
"If You're Too Shy (Let Me Know)" by The 1975
The 1975 aren't good because of the reasons they think they are. Starting with the repackaging of 2016 album track "Loving Someone" as an 'LGBT anthem', and culminating with this year's disappointing Notes on a Conditional Form, the band have positioned themselves as having Something To Say about the state of the world. Matty Healy would like to think he's a philosopher, an all-seeing poet who understands contemporary life like no other – and he is, he does, but it's for more salacious, down-and-dirty reasons that are ultimately more profound than his inoffensive liberal viewpoints.
It's these reasons that make "If You're Too Shy (Let Me Know)" the best song from Notes.... In this narrative of offline haplessness and online bravado, Healy's coquettish fuckboyisms ("I'm trying not to stare down there/While she talks about her tough time") perfectly capture the underlying base horniness of 2020's woke, understanding straight white male. The revelation that the voice in the chorus ("Maybe I would like you better if you took off your clothes") comes from the girl, not him, is a beautifully self-aware deflation of ego. Like no other pop songwriter, Healy understands the endless layers of meaning and intent we hide in our relationships and communication, and he knows how to miraculously pack them all in to a delicious four minute single. If only he realised that sometimes the trick that comes easiest is the most valuable. CLAIRE BIDDLES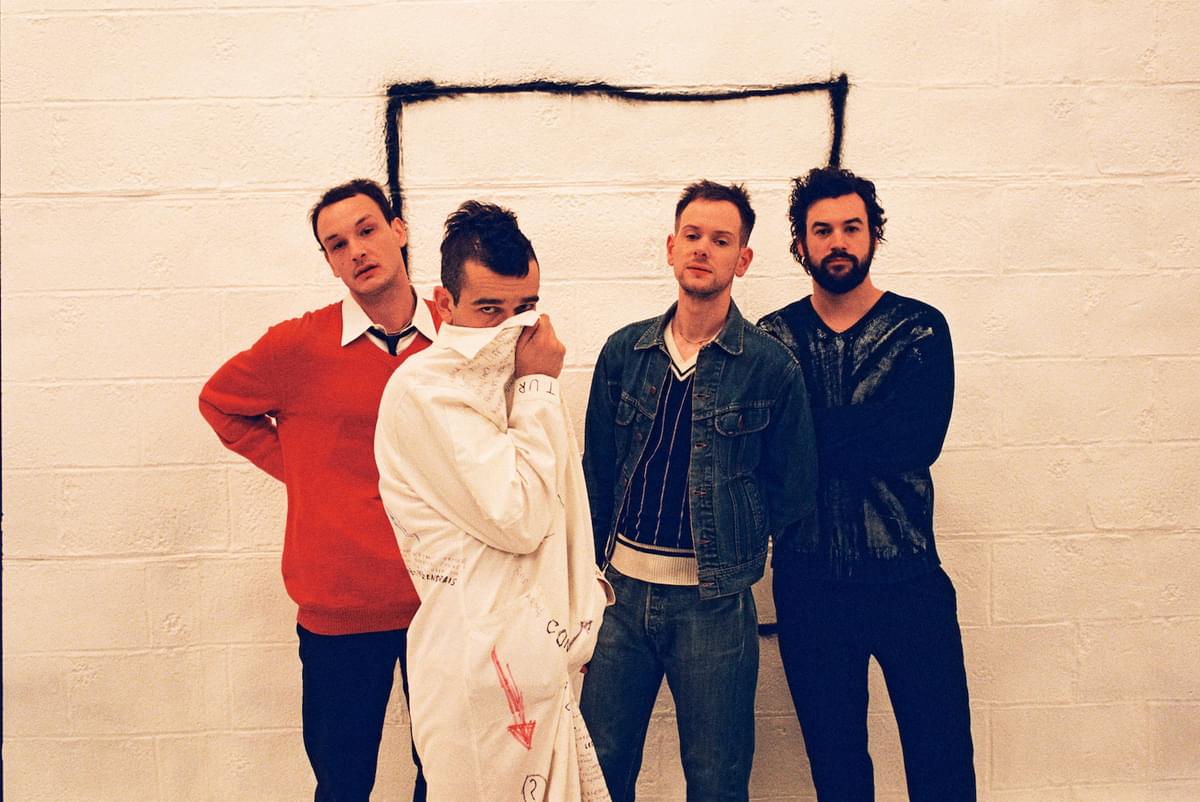 18
"Cardigan" by Taylor Swift
While Taylor Swift is known for putting out bombastic, over-the-top, and occasionally controversial leading singles, "cardigan" is anything but. The moody piano ballad dropped the same day as her surprise eighth album folklore and, together with its dreamlike music video, summarises the LP perfectly.
Narrated from the perspective of a woman named Betty, "Cardigan" looks back at a teenage romance with someone called James, now lost in memories. Swift's intricate storytelling combined with Aaron Dessner's textural production evoke a bittersweet nostalgia for a place and time that never existed outside of the pop star's imagination.
Besides inspiring thousands of fans to pose in cardigans amid the July heat, the escapism-laden ballad topped the charts across the globe, making Taylor Swift the first person ever to debut at #1 of the album and singles chart in the same week. "Cardigan" is nominated for Song of the Year and Best Pop Solo Performance at the 2020 Grammy Awards. MARIE OLEINIK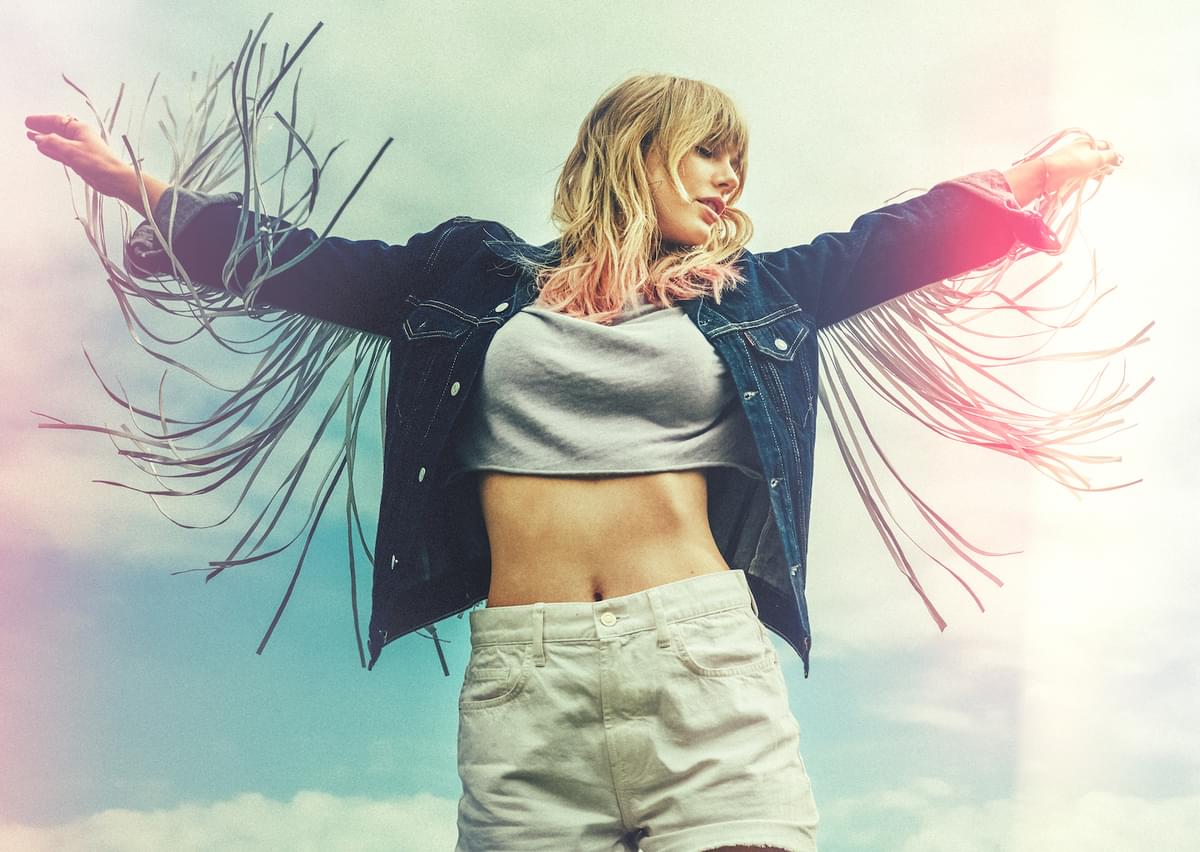 One minute and ten seconds. That's how long it took Noname to eviscerate J Cole in June with this razor-sharp diss track released in a rebuttal to Cole's decision to critique her activism at the very height of the riots in the wake of George Floyd's murder. With Madlib on production, Noname quickly puts the man who portrayed himself as a prophet king on his last album cover straight:" wow, look at him go / He really 'bout to write about me when the world is in smokes? / When it's people in trees? / When George was beggin' for his mother, saying he couldn't breathe / You thought to write about me?" she raps.
The beauty of the song though is Noname's continued grace: as opposed to aggressive diss tracks by Eminem and Pusha T, the production sparkles, and she raps less like out of vengeance than disdain. Rather than a minute, adressing Cole actually takes more like twenty seconds, because Noname's purpose isn't to end a career but refocus of a conversation, ending things by saying that"this the new world order / We democratizin' Amazon, we burn down borders / This a new vanguard, this a new vanguard". By the end of "Song 33" things are back on track. LIAM INSCOE-JONES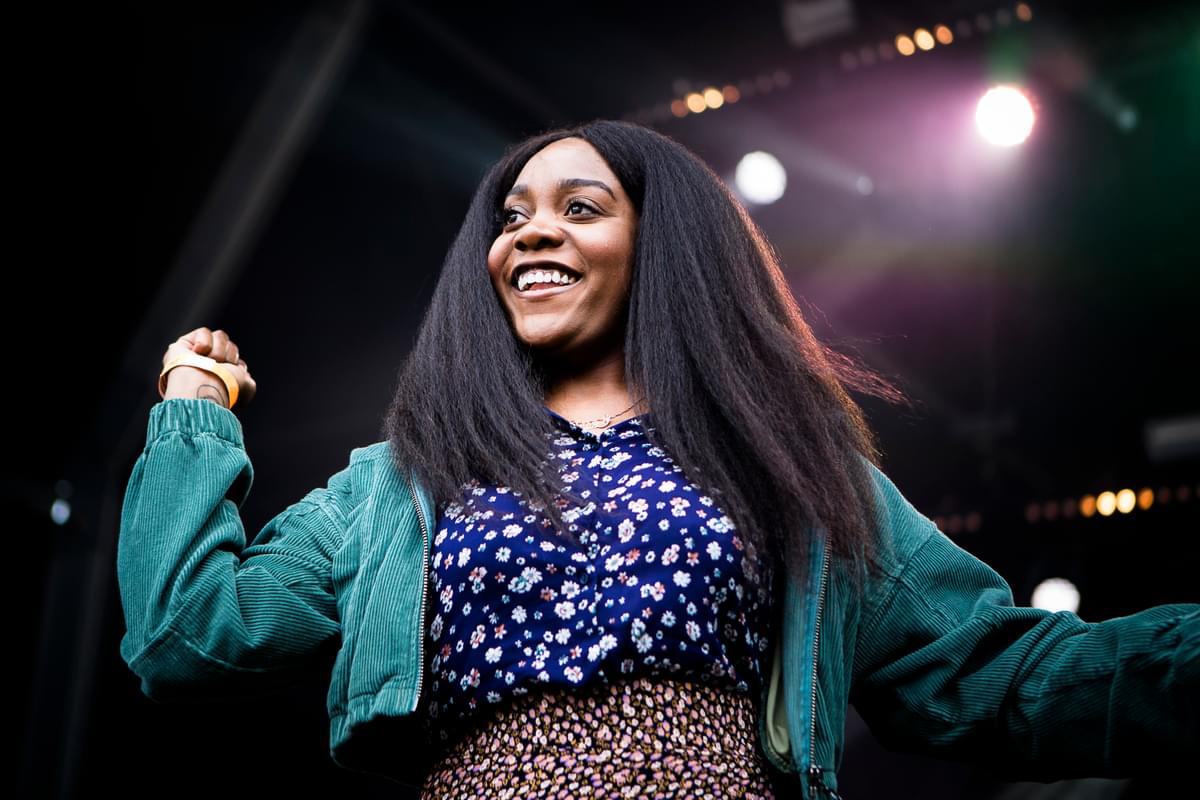 20
"Murder Most Foul" by Bob Dylan
In Shakespeare's Hamlet, the ghost of Hamlet's father tells his son of his death: "Murder most foul, as in the best it is/ But this most foul, strange and unnatural." These lines begin Hamlet's descent into madness. In Bob Dylan's "Murder Most Foul", the wise old American prophet tells us about the death of JFK - or "the King" as he calls him - and American's own descent into madness. The song recounts the decades of decay that grew from Kennedy's spiritual corpse, from the '60s to the present day. Over Fiona Apple's elegant piano playing and soft strings, Dylan half-sings through reference after reference, painting a detailed portrait of times gone by in a way that only he can.
There is arguably no more captivating storyteller than Dylan. The only salvation comes through music ("The Beatles are comin', they're gonna hold your hand") and he gives us playlists worth of music to remedy America's ills. In that long list of songs, he finishes with "Play, "Love Me Or Leave Me" by the great Bud Powell / Play, "The Blood-stained Banner" play, "Murder Most Foul". Releasing the song as the pandemic began to rage, "Murder Most Foul" is a timely addition to the list. ASHER BREUER WEIL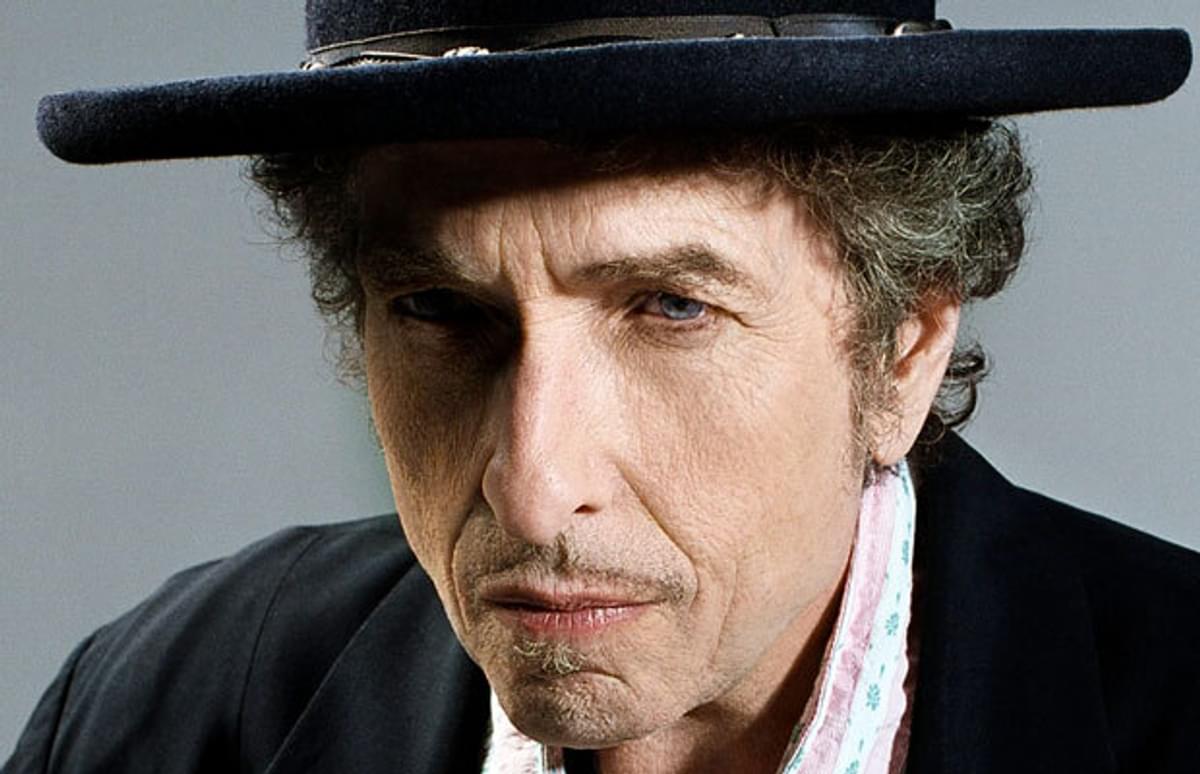 21
"My Block" by Che Lingo
In the dichotomized world we live in, how revitalising that on 'My Block' Che Lingo confirms that you can be fiercely proud of where you came from and still rally for change. Taken from The Worst Generation, an album where each track is fighting for attention, "My Block" stands out as one that jostles the hardest. Written as a tribute to Julian Cole - a friend of Lingo's who was left brain-damaged after an incident with the police back in 2013, for which Cole's family continue to fight for justice to this day - "My Block" is a powerful and frenetic homage to life on an estate in South-West London. Coupling a flawless flow with a hard-hitting message, while neatly blending elements of gospel and rap, it's vital listening for all of us. DAN CROMB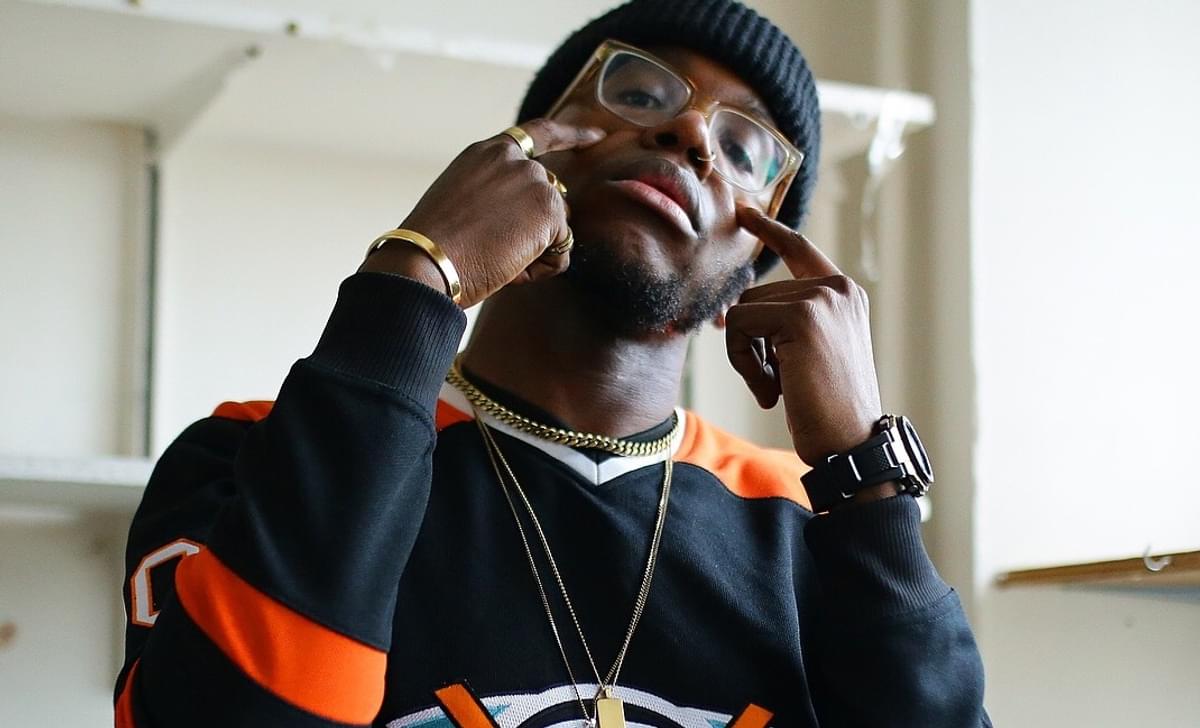 22
"Overkill" by Holly Humberstone
Holly Humberstone is one of 2020's most remarkable breakthrough artists having garnered an inconceivable amount of attention drawing comparisons to the likes of Phoebe Bridgers, Clairo and Lorde. The Lincolnshire-born singer-songwriter has a particular talent for honest and vivid storytelling, hypnotic harmonies and raw guitar riffs as she invites us to delve into her most innermost thoughts. Humberstone's third single "Overkill" which featured as part of her EP Falling Asleep At The Wheel perfectly captures her effortless songwriting in all its youthful technicolour. Fitting seamlessly between the pop and alternative threshold, this track re-ignites any lingering emotions you may have for lost first loves, making for a stirring and cinematic fit for any coming-of-age drama movie. OLIVIA WHITE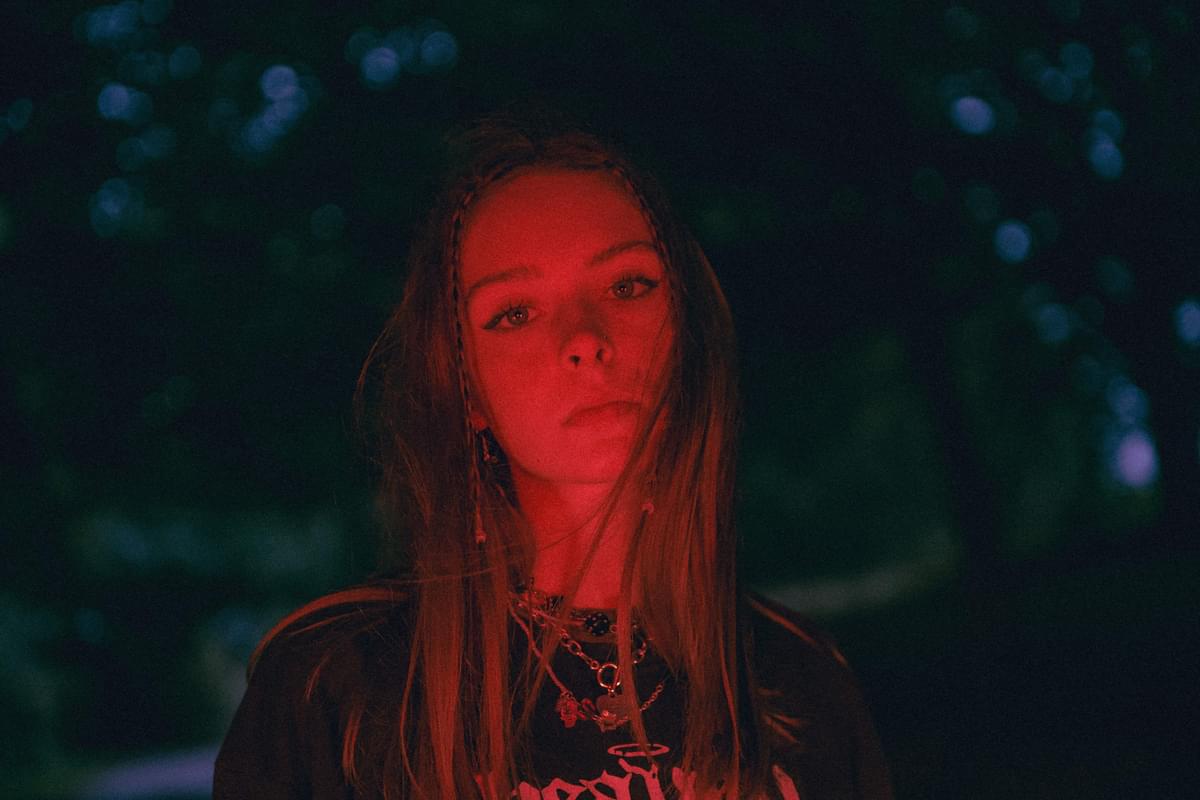 23
"damn Right" by AUDREY NUNA
Audrey Nuna is the kind of artist that could only emerge now. Where "female emcee" was once considered a genre, now we're seeing a plurality of styles and flows, from Lil Kim proteges (Malibu Mitch) to boom-bap classicists (Chika) and trap nerds (Ramengvrl).
At just 21, and now with her own clothing line, Korean-American emcee Nuna fits into the "disturbingly cool little sister" niche, and managed to dominate 2020 whilst only releasing two tracks. "Damn Right" - which was recently remixed by DJ Snake - showcases the off-hand precision of her spitting, her taste for neck-snapping beats and her seering one-liners (s/o "Your boy got a Brat doll hair."). The tune is fire and Nuna's IDGAF vibe is catching: it's like you got a great haircut, landed the promotion and dumped your shitty boyfriend all at once. KITTY RICHARDSON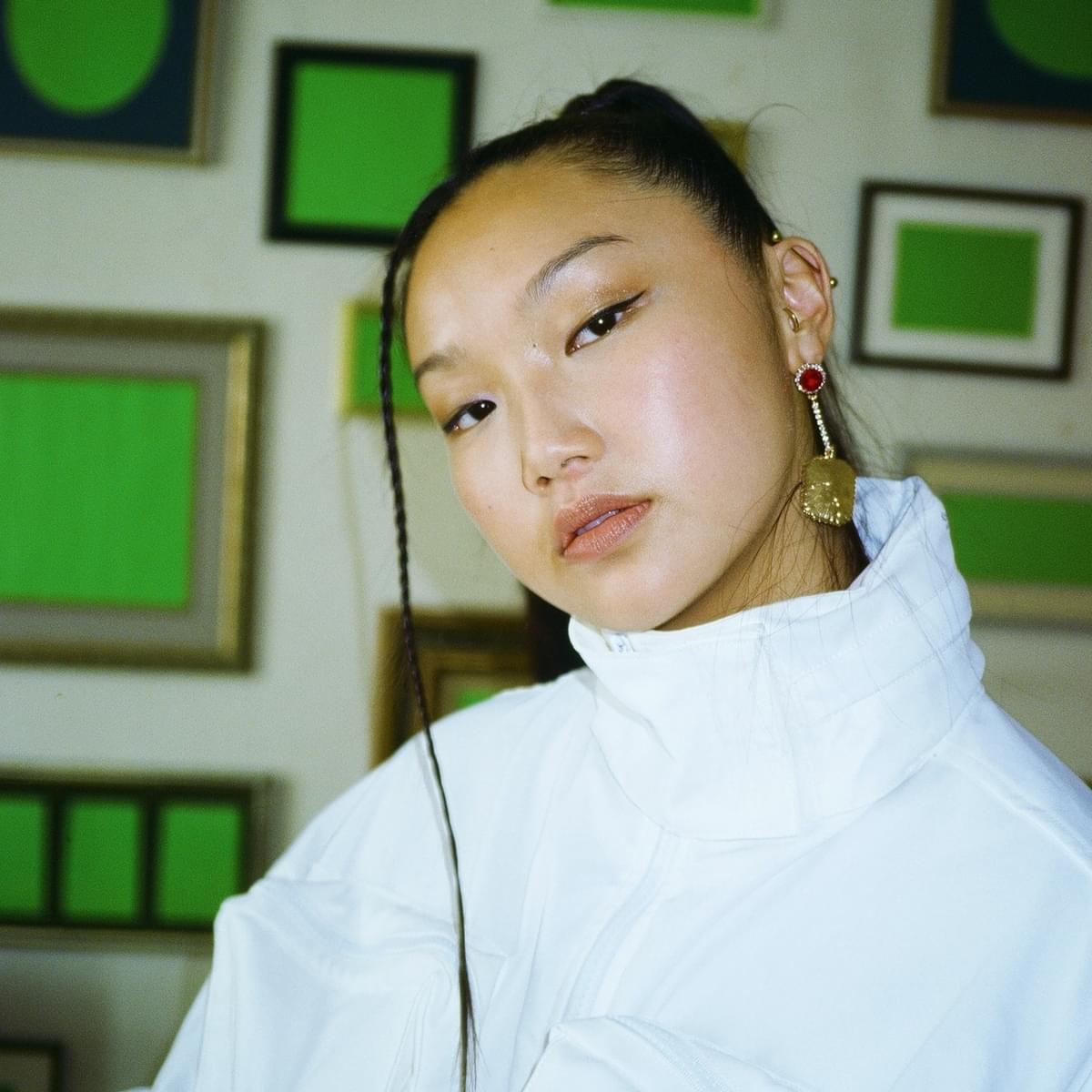 24
"Acting Normal" by Blackstarkids
No track seems more fitting to soundtrack a year shrouded in noughties nostalgia than "Acting Normal" by Blackstarkids. One of Dirty Hit's most promising new signings, the three-piece creative collective from Kansas have truly made their mark by simply making music that both sounds and feels good. Through dizzying guitars and videogame-esque synths, "Acting Normal" sees them toy between the ideals of living a normal life and basking in the fame and fortune. Lyrics such as "I need to give my dreams a fair chance or I'ma die" mingle with the chorus lines of "I'm done acting normal / no, I don't give a damn about what they say / cause I know who I am" to create the perfect ode to suburbia, whilst also dreaming of something better. A track that breathes a new lease of life into the indie landscape from a band who thrive in their own individuality and creativity. HAYLEY MILROSS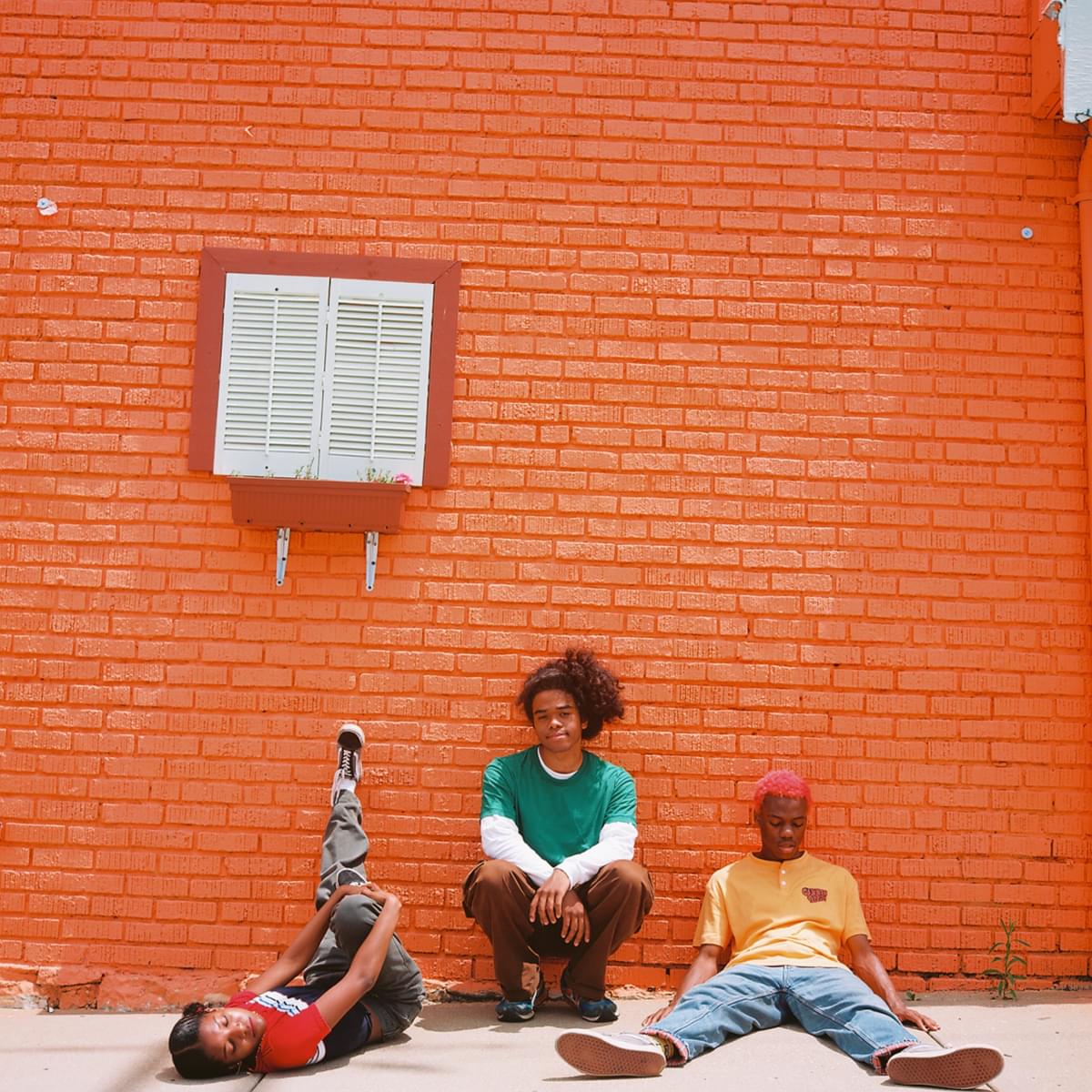 The force of BTS' battalion is relentless, and with the help of an unwavering ARMY, this year the group has charged into the US and UK landscape with full force. A more pensive and relaxed track than their usual slick, dance-laden aesthetic, "Life Goes On" adds to the arsenal and marks one hell of an achievement for the K-Pop septet, conquering the Billboard Hot 100 and claiming the top spot - the first Korean track to do so in the chart's history. The track also crowned them the first Korean artists ever to debut at the top spot, and all with practically no airtime. MADDY SMITH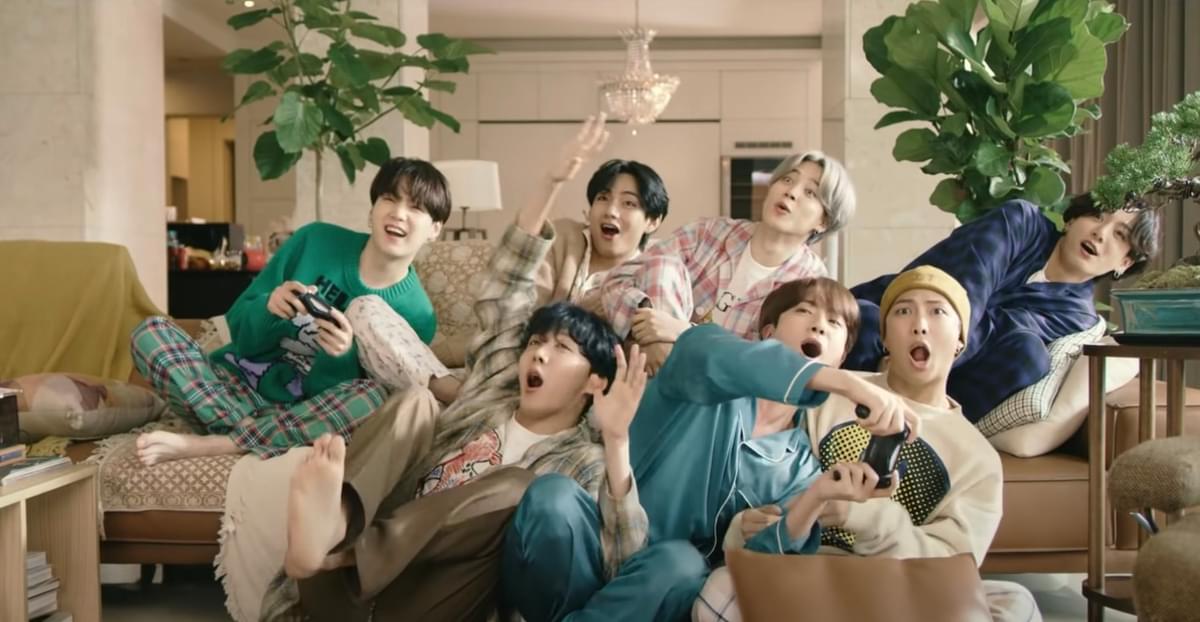 26
"Lilacs" by Waxahatchee
The final song written for Waxahatchee's fifth LP Saint Cloud, Katie Crutchfield had always intended "Lilacs" to feel like a light at the end of the tunnel. Little did we know back when it was released just how long and just how dark that tunnel was going to be, providing everyone with more than enough time to get acquainted with the negative ideas of themselves that Crutchfield argues against so elegantly. Now with the end of the year within touching distance, and with hindsight firmly employed, "Lilacs" serves now more than ever as the perfect reminder that every cloud does have its silver linings, it just might take a lot of patience and work before they truly reveal themselves. DAVE BEECH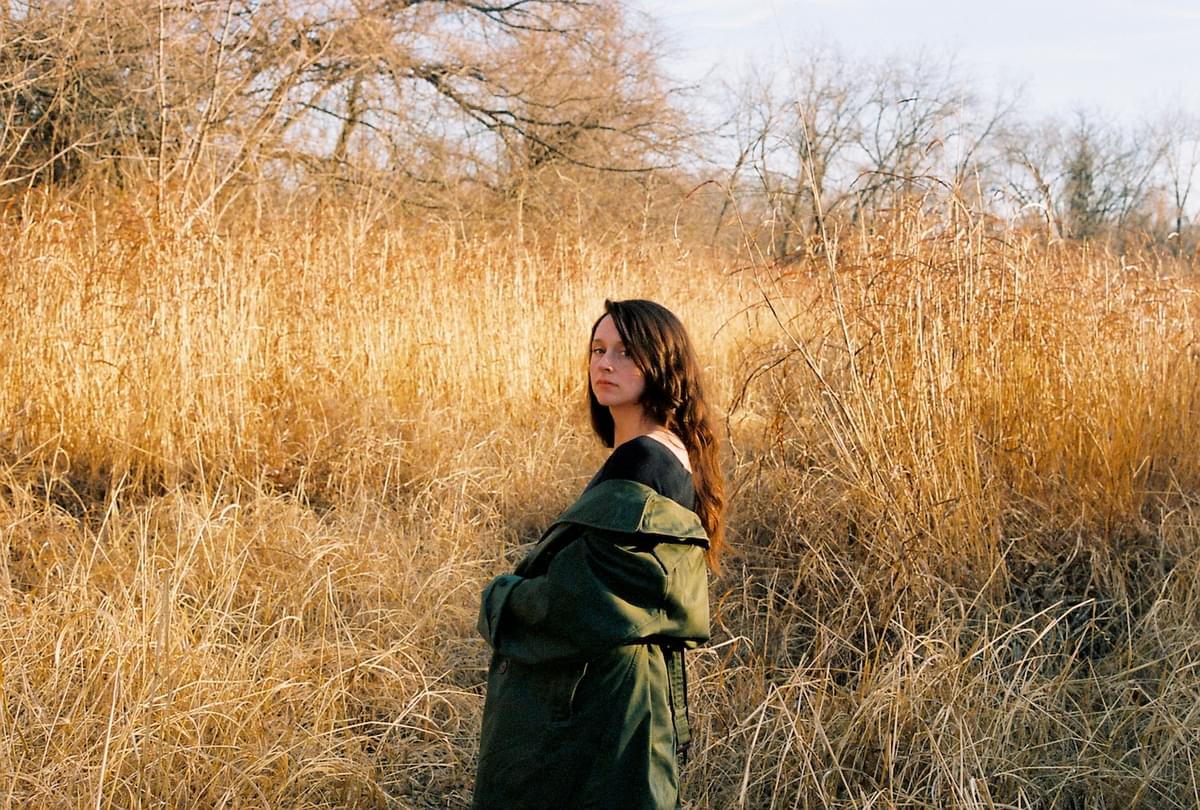 27
"My Agenda" by Dorian Electra feat Village People and Pussy Riot
The title track from Dorian Electra's second full-length album "My Agenda" offers a trip through the looking glass into the extreme, self-referential world which the maximalist pop alchemist has built from the ground up. Written "from the perspective of a conspiracy theorist who is watching their country being taken over by a gay dictator", Dorian Electra's imagination is their greatest asset as the song – like many others on the record – chaotically trips through baroque and metal references devolving into a hyperpop, experimental riot.
Arguably the most unconventional protest song of the year, with guest verses from Pussy Riot and the Village People, it dropped amidst the US presidential election campaign. For Republican fans rediscovering the disco hitmakers, through the Trump campaign's unauthorised use of "YMCA", anyone brave enough to hit play on "My Agenda" – the song atop their streaming profile – would surely have a lot to say if they stuck it out to hear Electra boast "we're out here turning frogs homosexual."
Consistently delivering whip smart societal commentary, through an excitingly and increasingly queer lens, Electra is a chameleonic powerhouse and "My Agenda" showcases everything, rainbow suspenders and all. MATTHEW KENT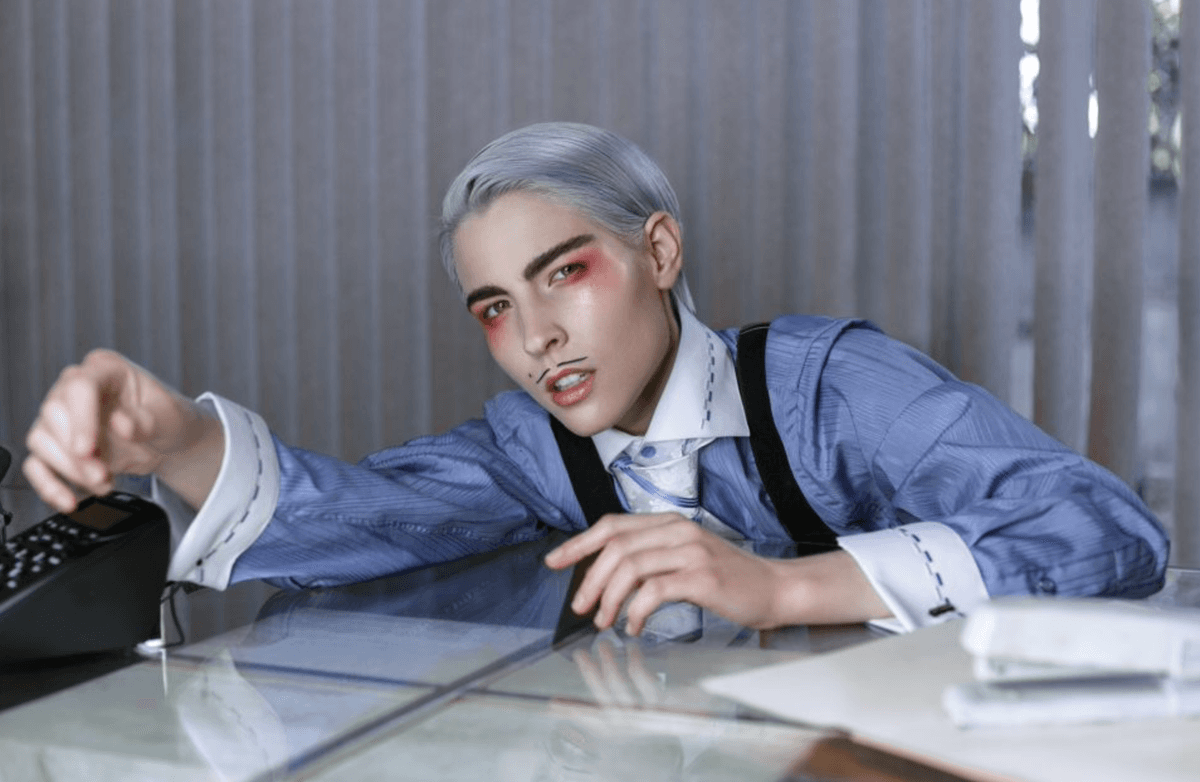 28
"Hu Man" by Greentea Peng
Once of UK music's brightest hopes, Greentea Peng's breakout take on neo-soul really found its audience this year, with "Hu Man" among the best performances on a largely mediocre season of Later… with Jools Holland. Honing a UK-take on the same cross-genre space where Lauryn Hill and Erykah Badu made their mark, there's nothing backward-looking about her songs, which are carried by Winehouse-level vocals and an intoxicating psychedelia. PAUL BRIDGEWATER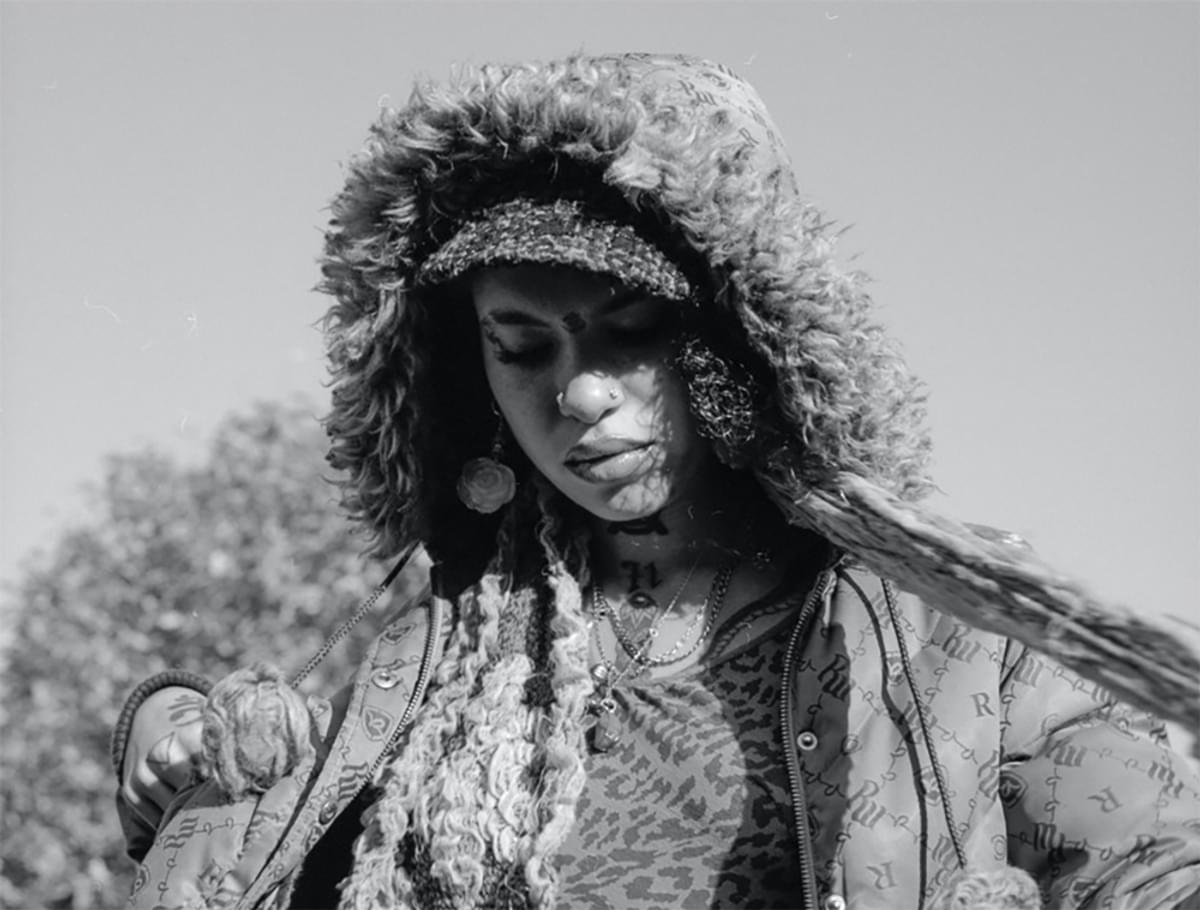 29
"Rain On Me" by Lady Gaga feat Ariana Grande
Despite guest vocals from Ariana Grande, a big-budget video, and a dazzlingly dystopian AMAs performance, what makes Lady Gaga's "Rain On Me" deserving of inclusion on this list is much more simple: it's a bloody fantastic pop song. Gaga is at her best serving the people disco-infused catharsis, whilst Grande's improbable range never fails to impress. The offensively catchy bassline grooves along beneath speckled handclaps, blending the classic with the futuristic in typical Gaga fashion. Even for those who've barely left their house, the chart-topping single has been nigh on unavoidable. This is possibly a blessing, given that little else this year has been as indulgent and enjoyable as Chromatica, the record from which the collaboration is taken. With a chorus lyric that proclaims nothing more than "at least I'm alive", "Rain On Me" is the perfect pop banger for 2020. PIP WILLIAMS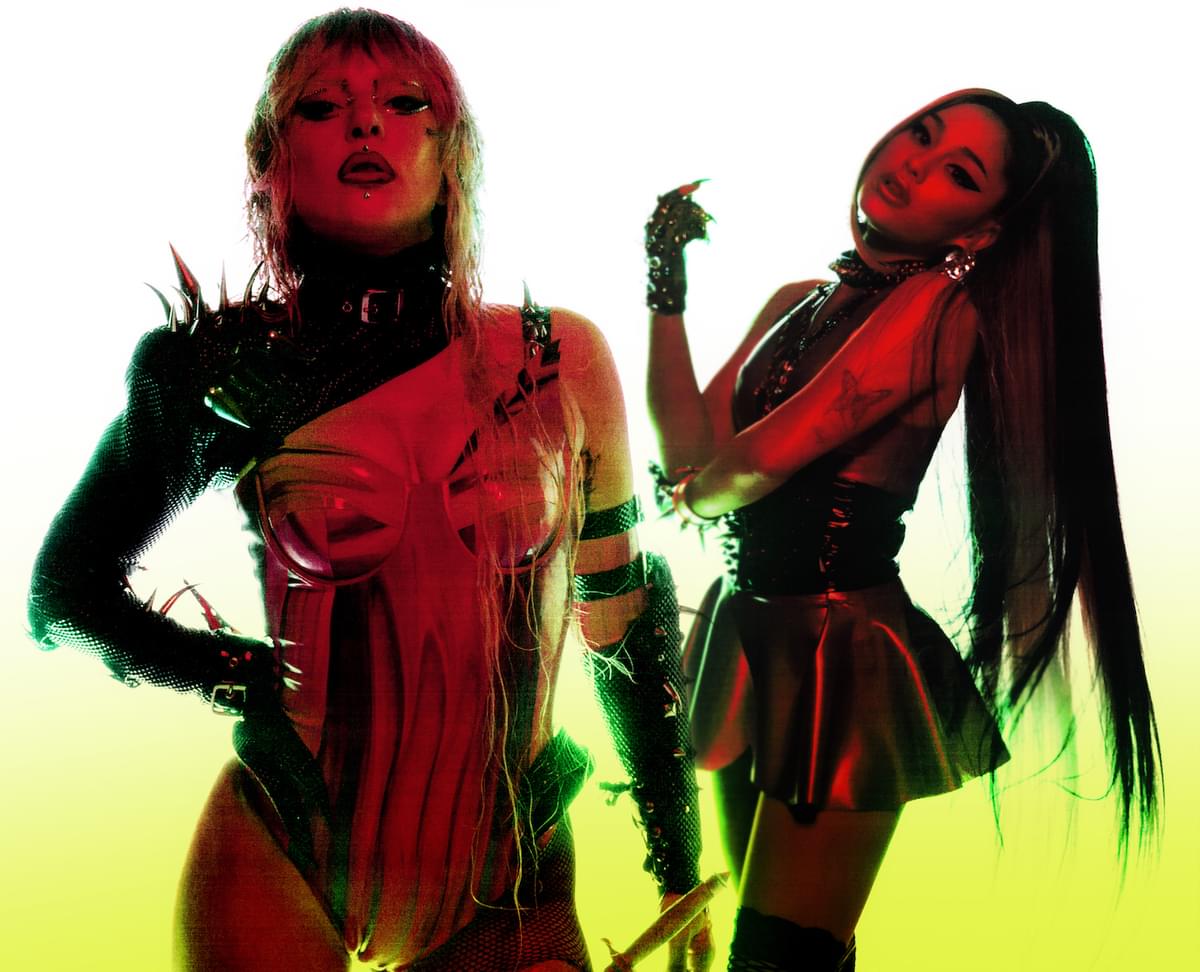 30
"Ghostin" by Wesley Joseph
'Ghosting' (adjective): the act of ceasing all communication with another person - romantic or otherwise - without a justifiable reason. Wesley Joseph's third single reflects upon Ye Olde Millennial Phenomenon of leaving someone on read in the hope that an awkward confrontation about the matter will just… fade away… but from the perpetrator's perspective, not the recipient. A collaboration with Joy Orbison, the track blends soulful harmonies, itchy beats and lush waves of synth for a turn most different from the R&B-tinged hip hop of breakthrough "Imaginary Friends". Melancholy, yet stunning. KAYLEIGH WATSON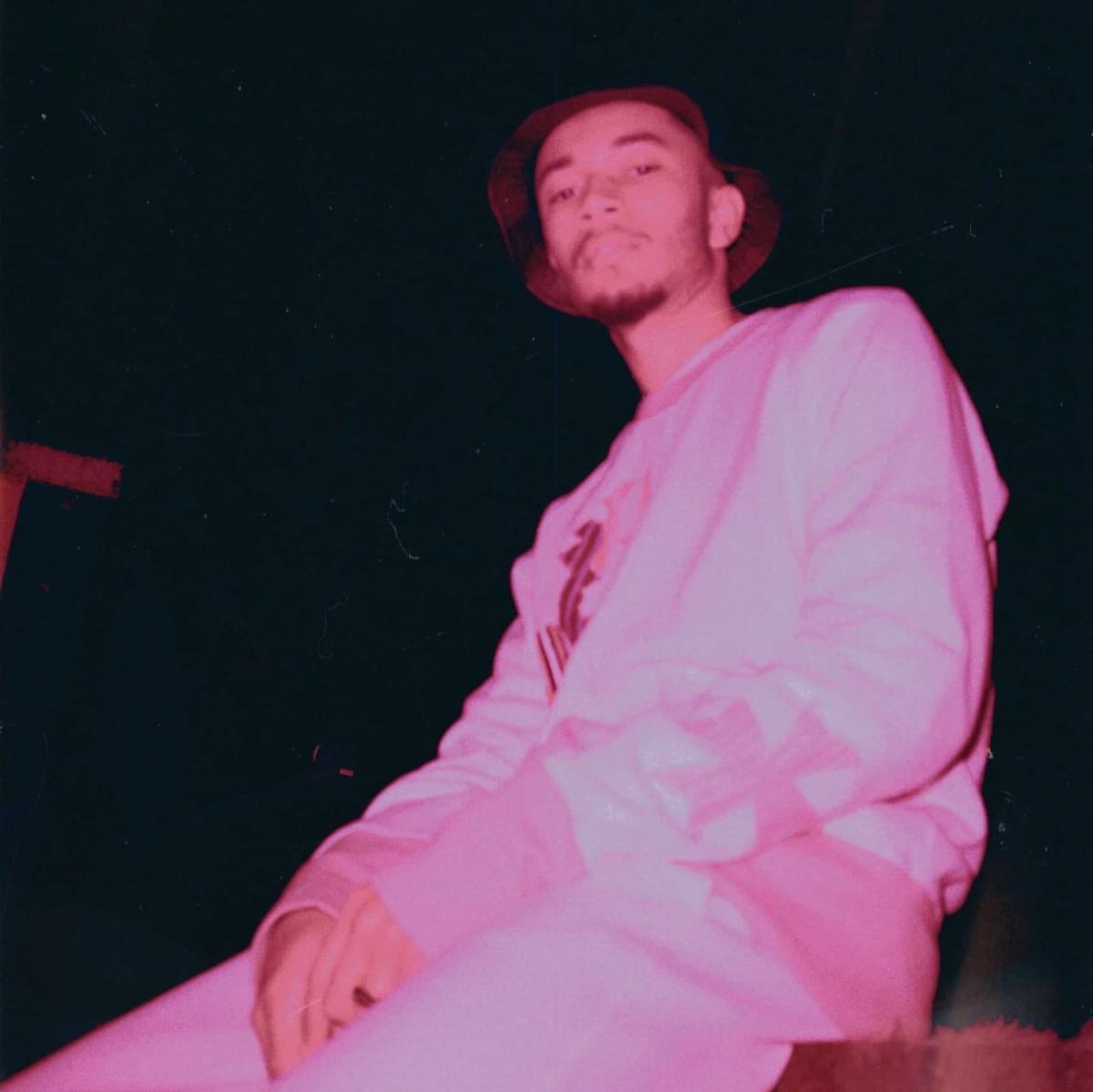 For any artist looking to go solo, there is the quandary of how much shake off your former self. As part of duo AlunaGeorge, Aluna Francis experienced two kinds of invisibility: that of being 'the vocalist' to a male producer, and that of being a Black woman in a white-dominated (though ironically Black-originated) industry.
With her debut Renaissance, Francis finally found space to realise herself - by weaving her heritage into its sound and aesthetics, and taking full control as a producer and multi-instrumentalist. And she did this whilst sacrificing none of the sonic accessibility that made AlunaGeorge so blisteringly successful. The LP is wall-to-wall dancefloor fuel, but "Envious" tops the pile, the shivering harmonies of its pre-chorus ("Yeah you already know how to get to me...") and the hip-thrusting bassline providing Francis with her big 'stepping out' moment. KITTY RICHARDSON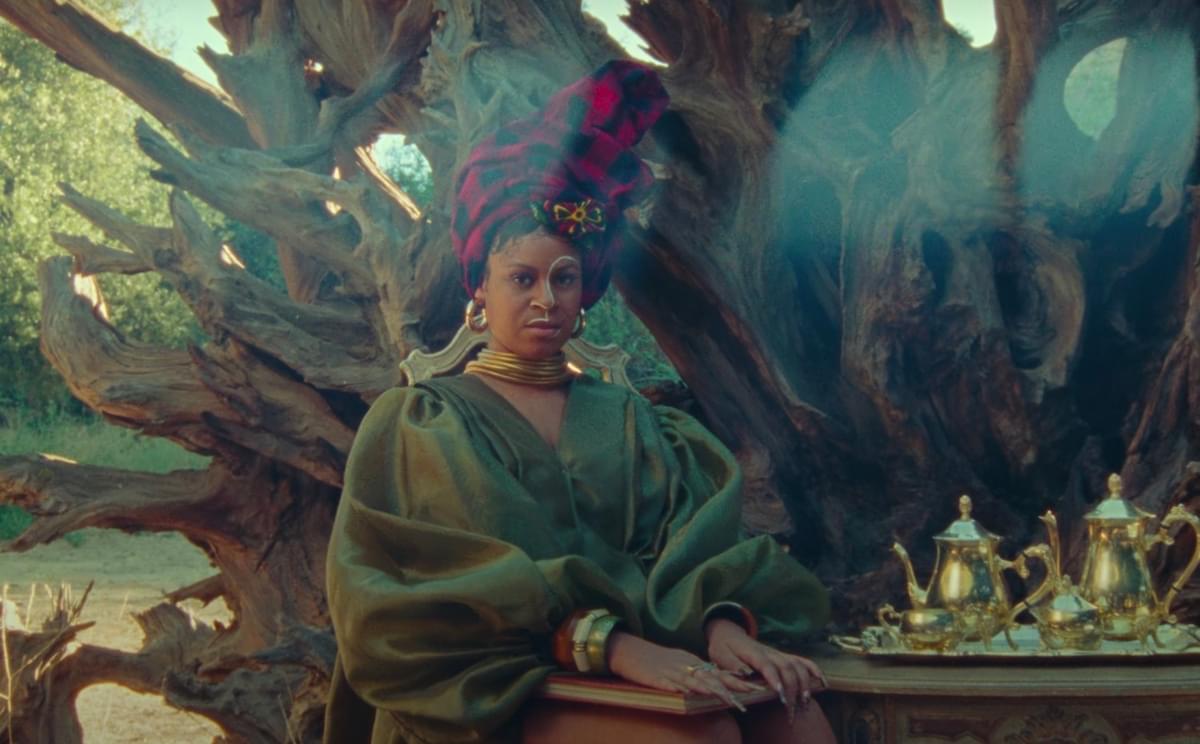 32
"A Hero's Death" by Fontaines D.C.
Having dominated the alt-rock scene throughout 2019 following the release of their debut album Dogrel, the pressure for Fontaines DC to deliver an equally thrilling follow up reached its peak as the Dublin-band announced the release of their title track "A Hero's Death" back in May. Calling forth the same gritty fervour the band had long-established in the underground scene during their Darklands EP exploits, "A Hero's Death" kicked off their new record to a potent start whilst simultaneously making the band more accessible and radio friendly.
Performed with conviction and delivered like a sermon, there has been a lot to learn from "A Hero's Death" with regards to love and care for others as we continue to navigate the uncertainties of a COVID-19 world. We leave 2020 behind believing life truly ain't always empty and we're looking forward to a brighter future. OLIVIA WHITE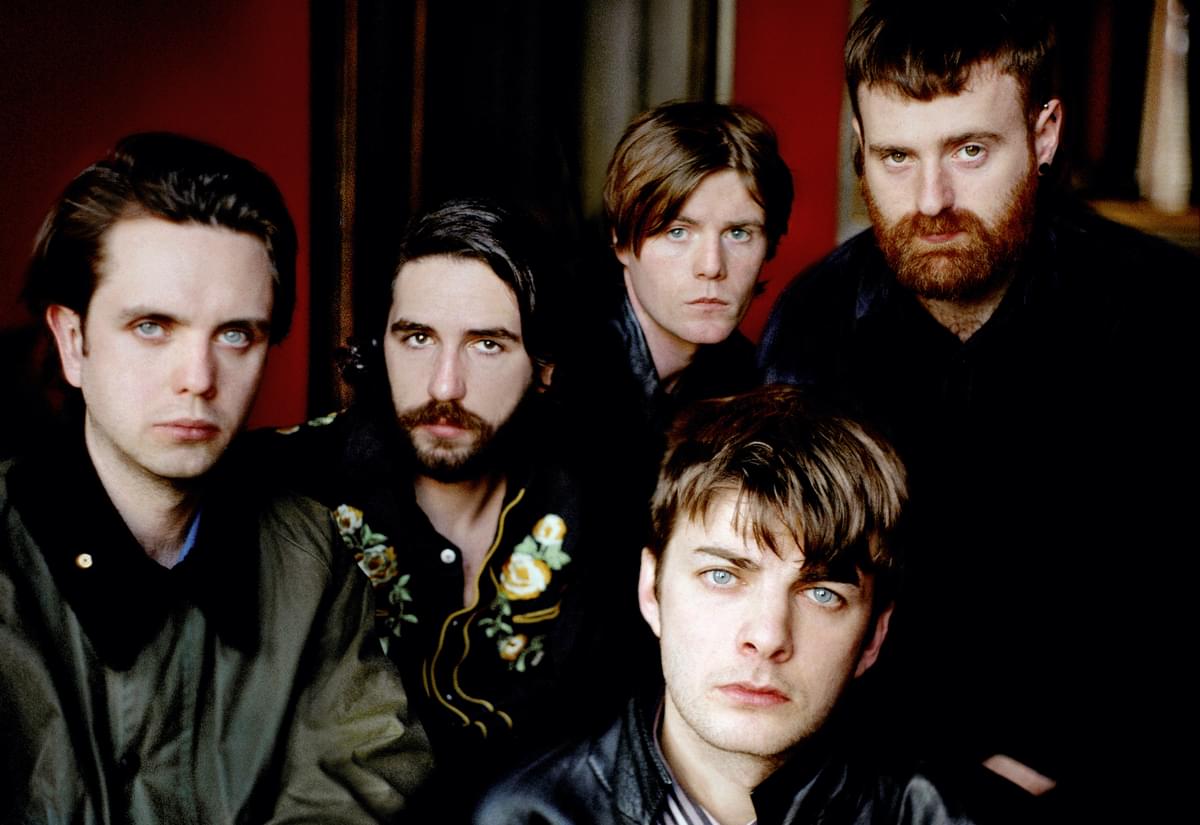 Nigeria-born South Londoner Shayon Brown's third single was a tribute to her heritage and set the emcee up as the next breakout drill star. Rapping since she hit her teens, Shaybo racked up over 20k views for an early YouTube clip, uploaded when she was just 13. Ten years on, she's dropping Yoruba slang ("Doable" refers to a "gesture of respect") alongside fighting talk ("I was born in the ghetto / I was fighting with these bitches in stilletos") and it all comes together with confidence and craft. PAUL BRIDGEWATER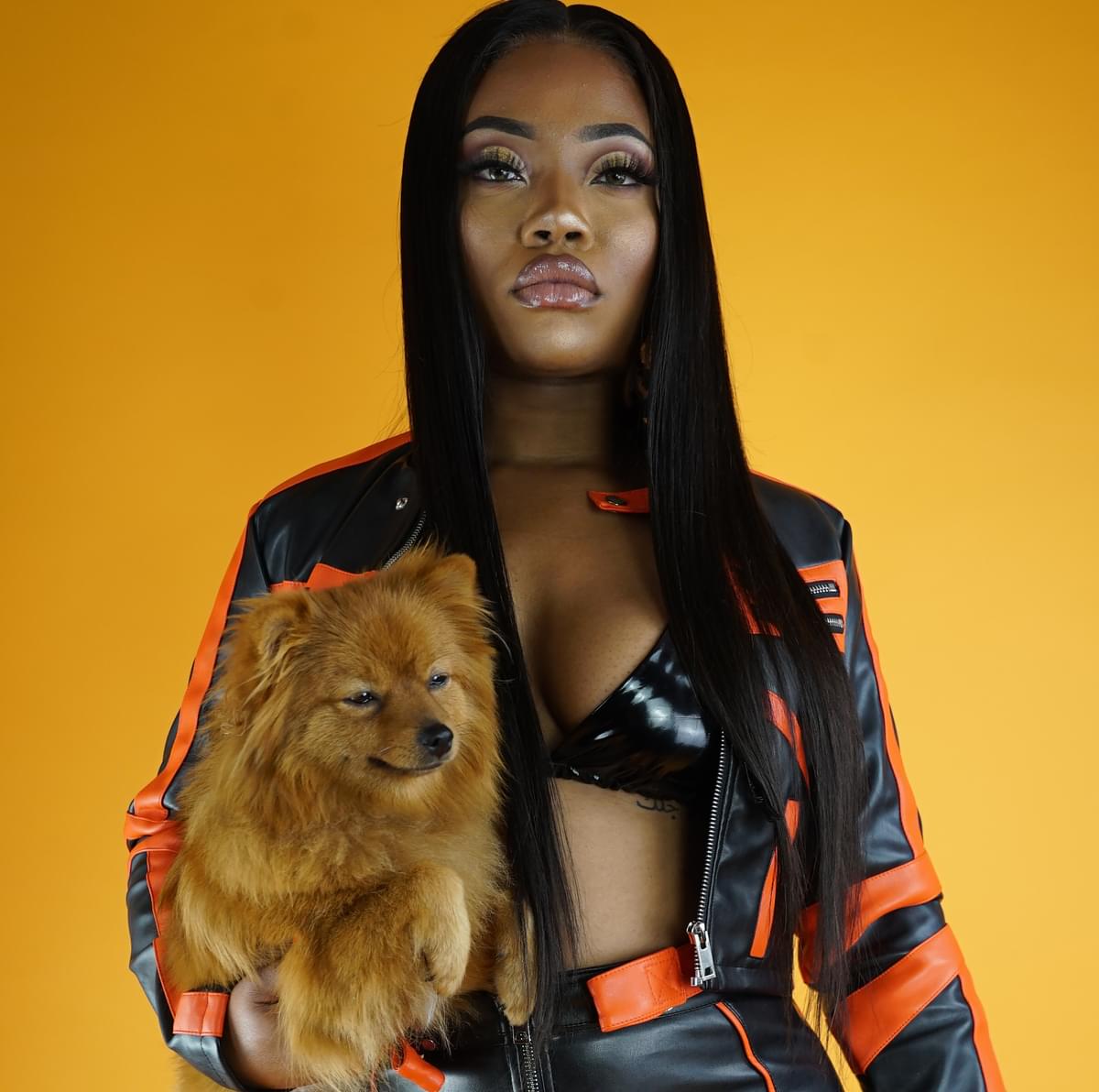 34
"Hand Crushed By A Mallet (Remix)" by 100 gecs feat Fall Out Boy, Craig Owens and Nicole Dollanganger
The remix of "hand crushed by a mallet" from 100 gecs' hyper-manic 1000 gecs and The Tree of Clues is a delirious monument to maximilism, moving beyond genre-agnoticism into a chaotic evil disregard for conventions. It's too fast, too loud, too bizarre, too OTT, too overwhelming, and it's tonnes better than the original (which which was already a solid electro-pop gem). Laura Les and Dylan Brady cram Fall Out Boy's Patrick Stump, post-hardcore icon Craig Owens (Chiodos/D.R.U.G.S.), and sadcore queen Nicole Dollanganger onto the frantic reimagining, which twists and careens towards a parallel destiny – the original taps into PC Music's E-number-fuelled, capital 'P' Pop, but the remix is... not that. It's an guerrilla opera in miniature, a vision of a future unencumbered by boundaries where Good Noises are just plain Good, sans baggage or expectation. It's musical globalism fuelled by megawatt potato batteries. LARRY DAY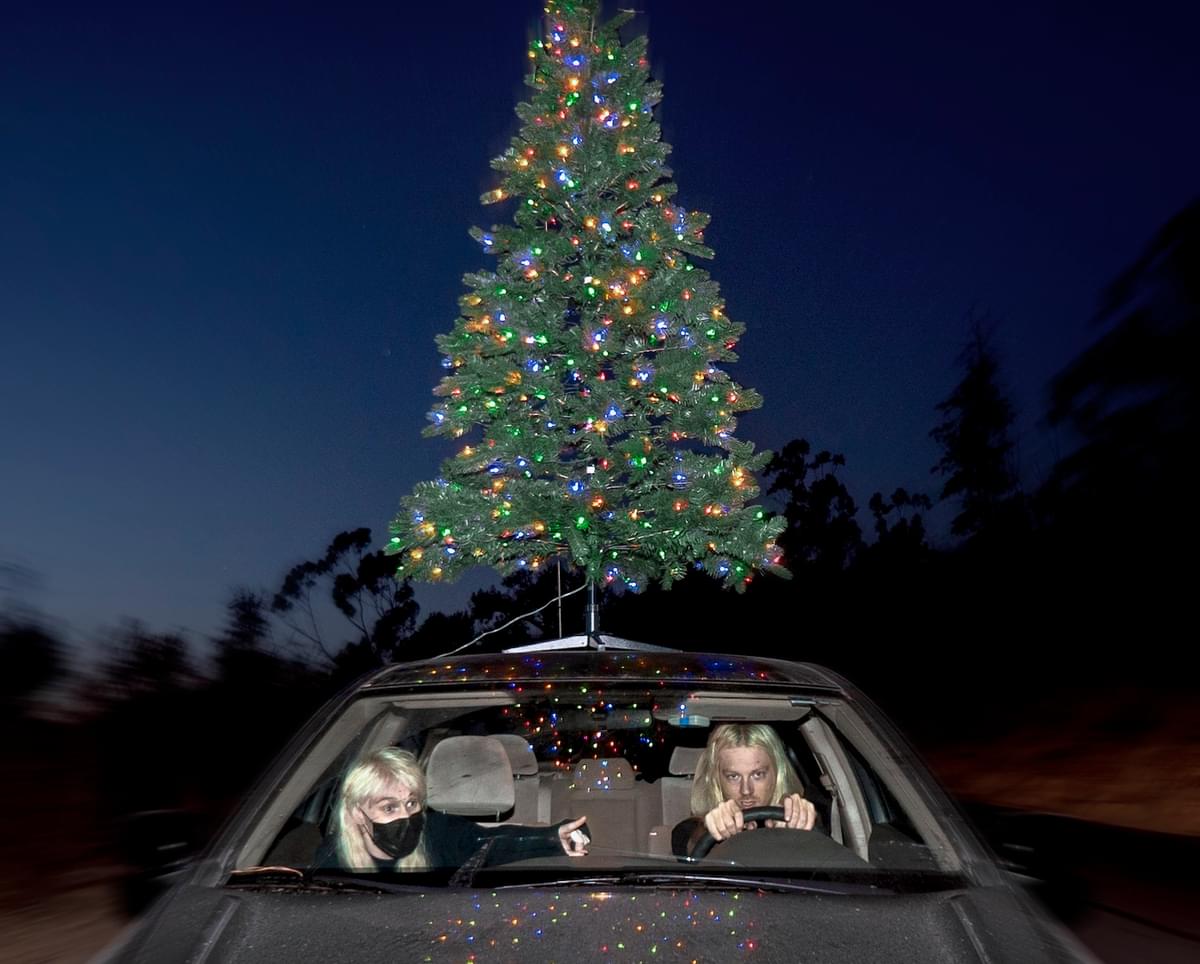 Amaarae's debut record The Angel You Don't Know came a little late in the year to get the notice it deserved from critics but stands tall among the most confident firsts you'll hear in 2020. While the breakout Afropop star weaves silken vocals across a mesh of sounds from across the genre pool, it's the minimal 808 click of album opener "Fancy" that distills her appeal so perfectly. "I like it when you call me Zaddy," she purrs proudly on a song might clock in at around 2:20 but feels like a crystallised mission statement for the 26-year-old Ghanaian American. PAUL BRIDGEWATER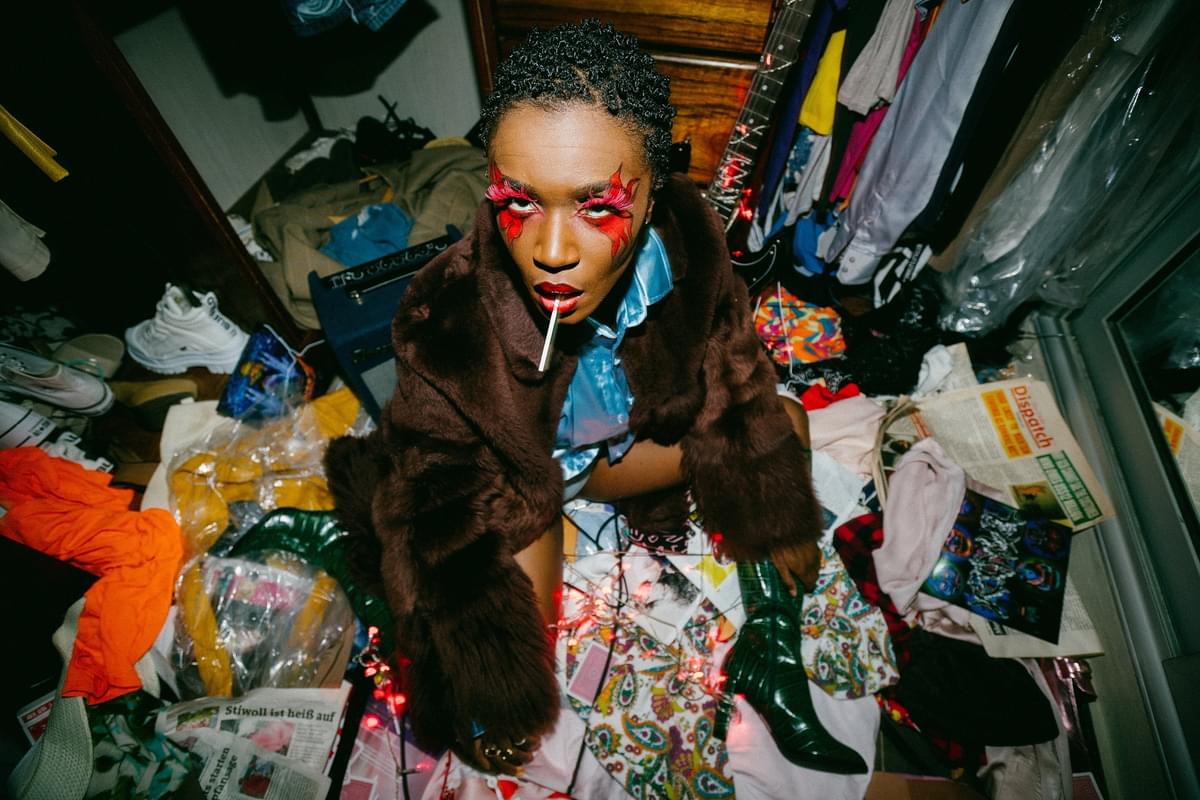 Run from a garage in the East Bay area of San Francisco, the Avant-Garde Club had been building a following in Northern California when they dropped their debut project Halfway Off The Porch at the start of the year. Standout single "Memphis" is a slick slice of chilled RnB and old school hip hop with inventive production, intelligent delivery and an addictive vibe. "AG never hesitating, ridin' in that old Mercedes, I ain't got no registration, hotbox with no ventilation." Even back in January it tasted like summer. JEN LONG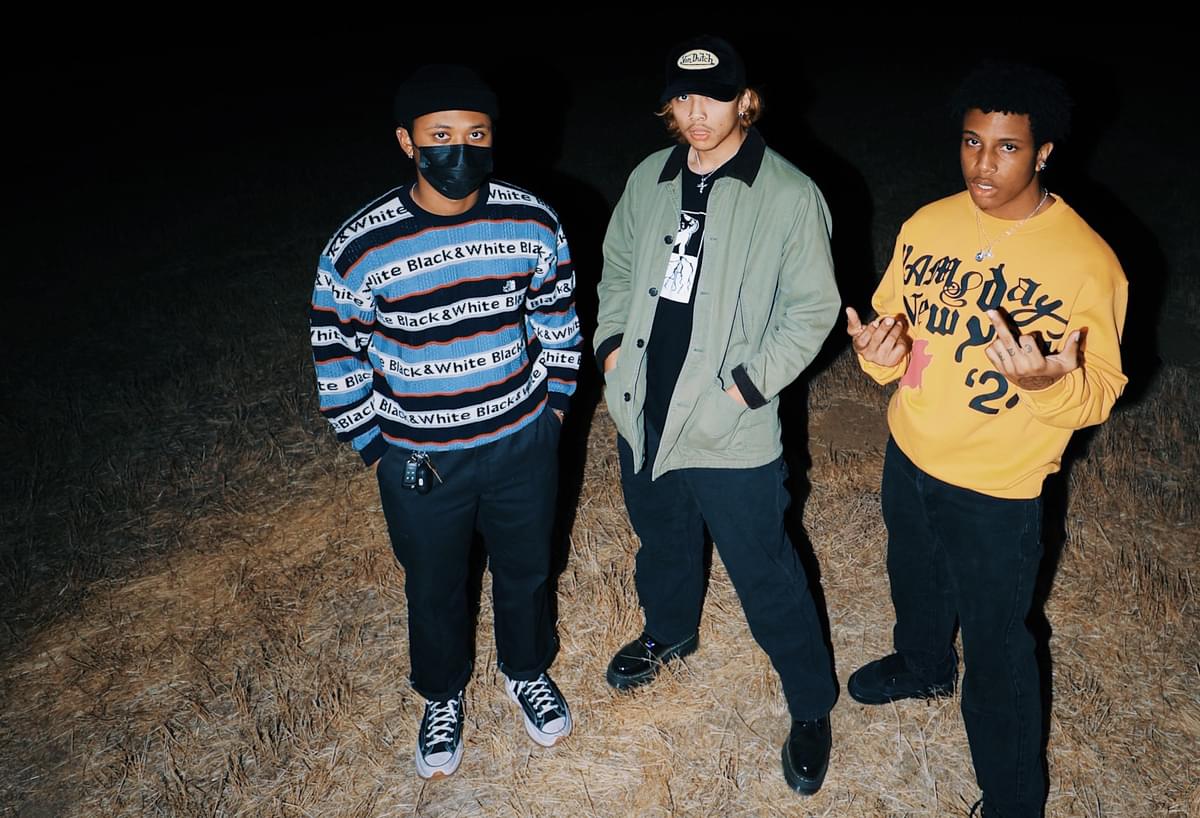 37
"Kryptonite" by Darkoo
Not sure how to standout in the oversaturated world of afroswing? How about performing as two different people? Darkoo's talent for sumptuous, moon-eyed pop is undeniable, but she set queer radars whirring this year by regularly appearing as two polarised versions of herself: a bewigged, long-nailed super-femme and a shaven-headed, Henny-swigging stud. Her sparkling single "Kryptonite" is a top-drawer afterparty tune in which she plays those energies off each other, offsetting flirtatious vocals on the chorus with insistent, swaggering bars in the verses. This - plus the fact she released a bisexual dating show to promote the drop? Queer representation has never sounded this good. KITTY RICHARDSON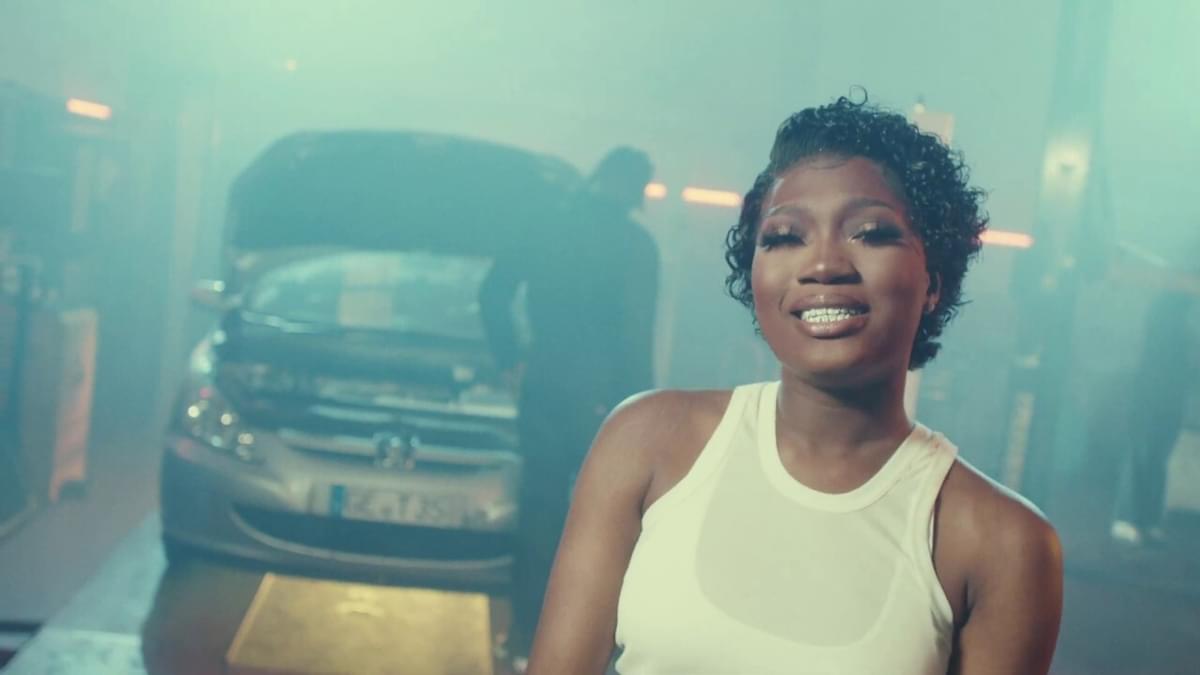 Sometimes, songs just get it right – "Gift" is one of them. A hazy synth soundscape with vast melodies keeps your head in a groove while lyrics from the South-London based singer hints at the conflicting pain of a controlling relationship. "Gift" is held together by the dexterous tone and endless charm of Mysie's voice, alongside the uneasy piano keys which set the tone for the track's spine-tingling effortlessness. As her vocals waltz across the track's whimsical arrangement, "Gift" feels like a naturally comforting experience – it's low-key and modest, but equally heartbreaking in its lyricism. Mysie is an intriguing storyteller in her own world as she peppers her tracks with emotional honesty. We can't wait for her next chapter. HANNAH BROWNE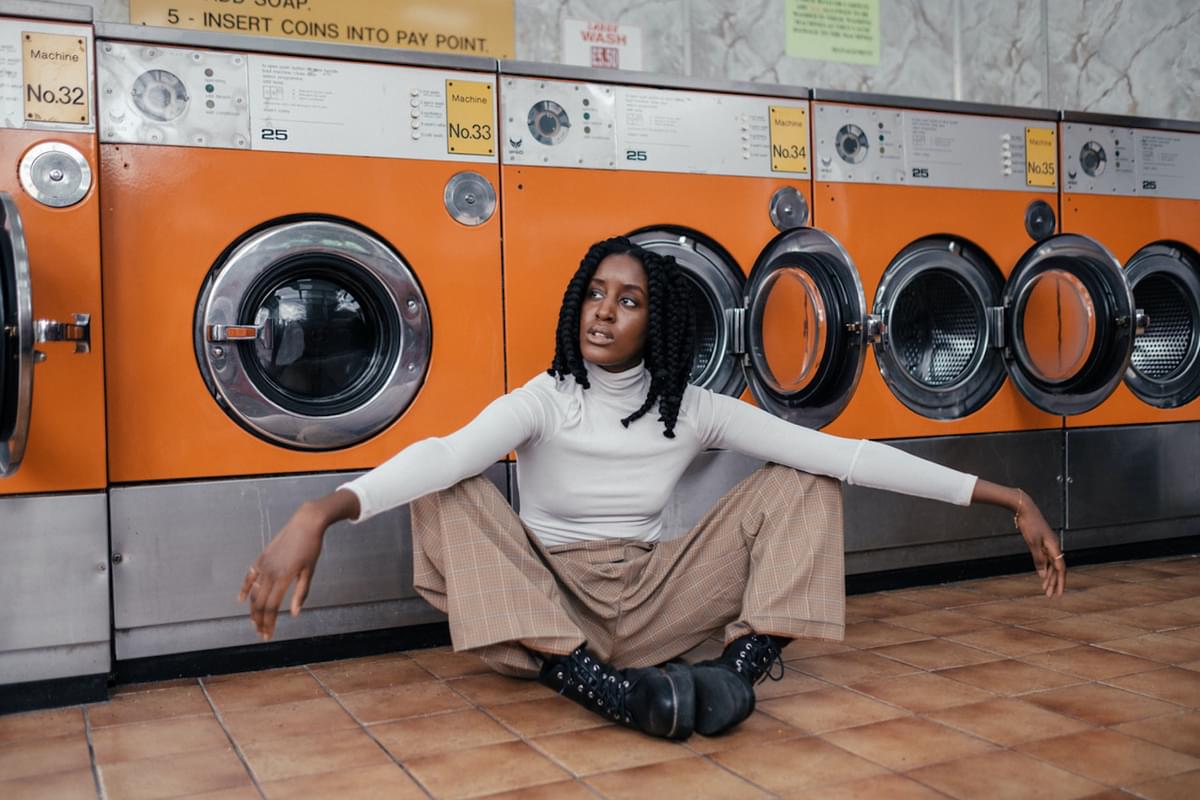 Trinidadian rapper Berwyn effortlessly slips between gravelly flows and silky smooth vocals on "Vinyl" - heartbreaking in its candour. Reflecting on precious life moments lost, the track was released just a couple of months after his mixtape DEMOTAPE/VEGA - a ten track project capturing his artistic energy and thought provoking prose. Berwyn articulates a failure to be present - a captivating confession of grief for those lost experiences. His performance is achingly intimate, as if you're the only two people in the room. He allows space for your own broody contemplation as piano melodies swirl in the fog of thought, offering a path to redemption. BRYONY HOLDSWORTH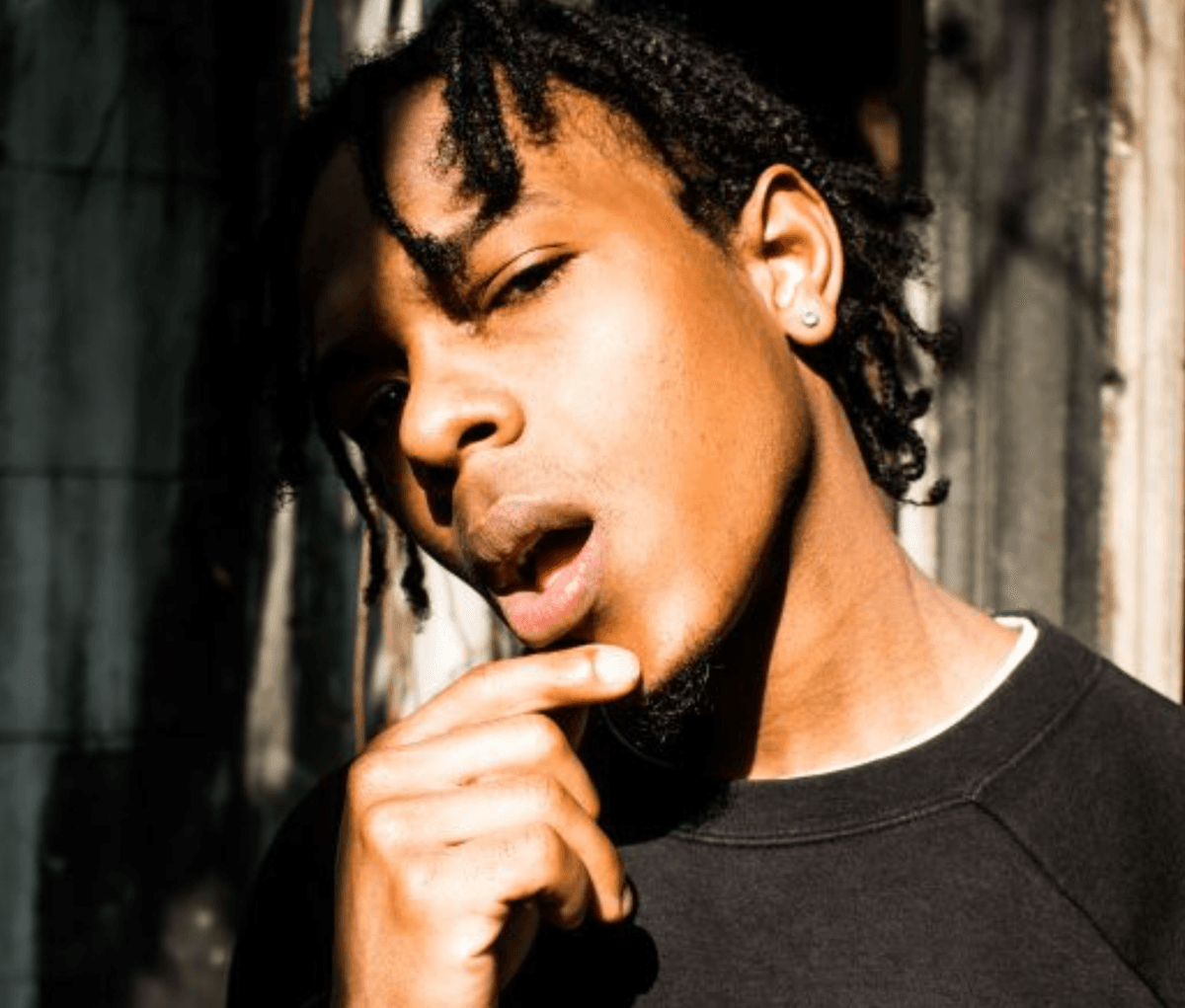 The next step past J Hus' merging of afrobeats and grime, Pa Salieu's music is an uncompromised overhaul of UK hip-hop, 'Betty' holding the most weight this year. Its basement-dwelling instrumental completely submits to his raw presence, with only inches of space given to add extra flourish such as the rolling drum fills that jump in sporadically. Salieu's guttural voice actively evades the beat, hopping over the instrumental with voracity, snarly articulating his gang activities with a thick inflexion. Curiously, he was raised in Coventry, and even pays tribute to the city in the title of his debut mixtape. Serving to highlight a highly-deprived area that goes under the radar, with Salieu, there's something beneath the surface, a wider context in the violence that he became accustomed to. UK hip-hop has been branching out from London for its breakout stars; slowthai from Northampton, now Pa Salieu from Coventry. If this is what we're finding outside the capital, we should look to the Highlands and back. NATHAN EVANS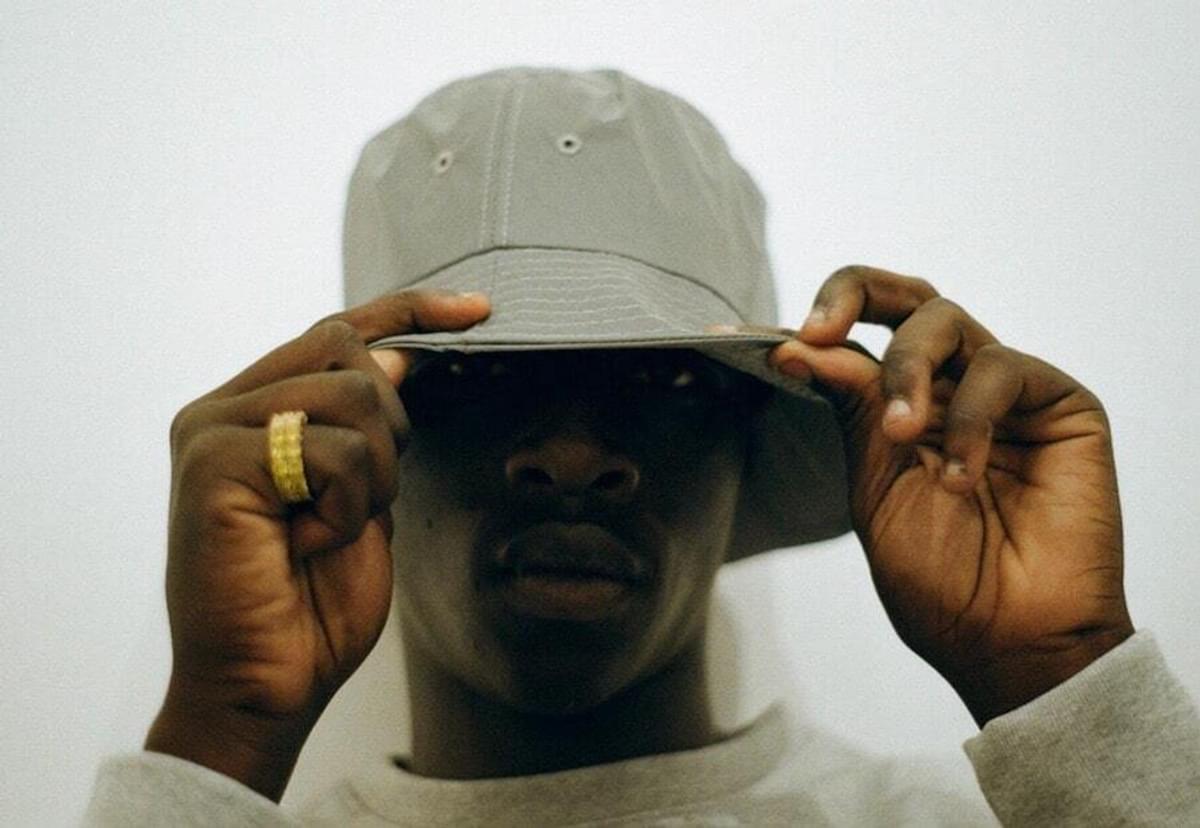 41
"Salt Licorice" by Jónsi feat Robyn
Jonsí's first solo full-length in a decade has the Sigur Rós frontman once again ditching the day-job theatrics, hurtling headlong into a demonic sequel to the album that spawned fey anthems such as "Go Do" and "Boy Lilikoi". While still grand and poppy, Shiver's mood is tempered by A.G. Cook's whomping, industrial production – this is keenly felt on "Swill" and "Cannibal" (the latter of which features a rare appearance from Cocteau Twins' Elizabeth Fraser), but the Robyn-featuring "Salt Licorice" is the best example and the album's standout track. The album's title is never so apt as it is during these euphoric three-and-a-bit minutes.
German DJ/producer Thomas Gold takes the already-stellar song, tinkers with the formula and crafts a club golem that ebbs and thwobs with house synths, cliff-edge drops, and pulse-accelerating beats. Gold's edit is also a win for Body Talk fetishists, with Robyn's vocals scratching a gargantuan pop itch that 2018's Honey couldn't quite reach; 2020 has robbed the world of properly experiencing a new Robyn sad-banger out in the wild (i.e. on the dancefloor), and it shall never be forgiven. LARRY DAY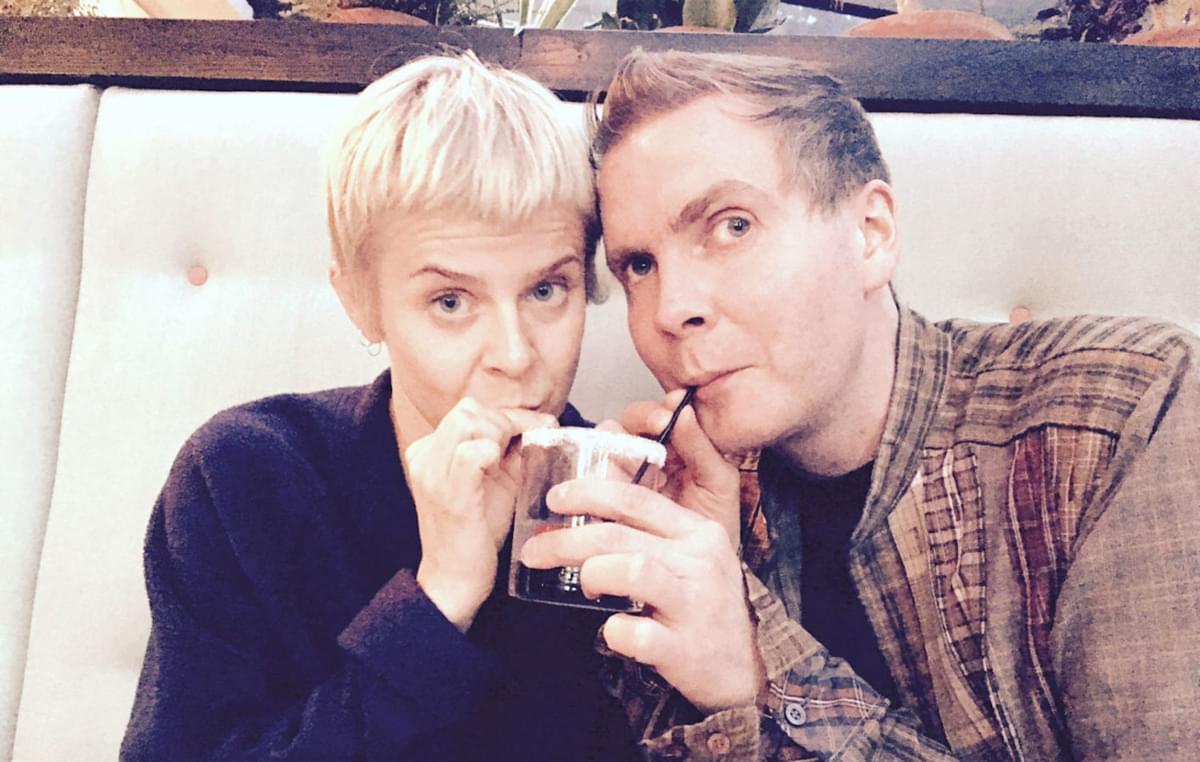 42
"Blinding Lights" by The Weeknd
Despite being snubbed at The Grammy Awards this year, Abel Tesfaye continues to push mainstream boundaries with his affectionate, noir R&B offerings. Joining forces with producer Max Martin once again, this bittersweet anthem glistening with sticky lead synths was a welcomed surprise when it was debuted in late 2019. With The Weeknd dropping his fourth album After Hours not long after the UK announcement of national lockdown, Blinding Light's chorus 'Sin city's cold and empty, no ones around to judge me'- perfectly sums up the age-old practice of dancing like nobody is watching- from the comfort of our bedrooms. ASHWIN BHANDARI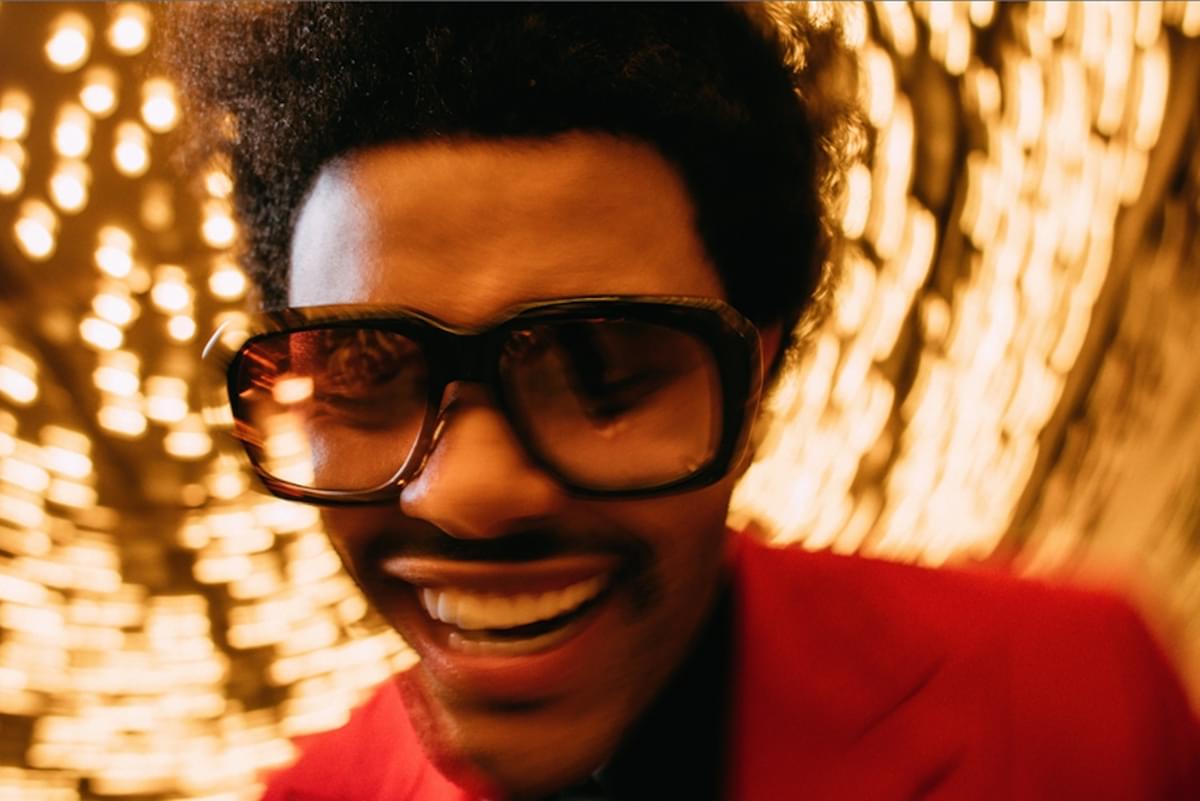 43
"Shades of You" by Moses Boyd and Poppy Ajudha
Although it never really stood a chance in a star-studded Mercury field, Moses Boyd's Dark Matter serves a loud reminder of a London-focused jazz scene that consistently hits the mark on dance floors and jazz clubs. 2020 finally saw more dedicated media attention: the BBC's Jazz 625, Sing It Loud: Black and Proud on Channel 4 and the Blue Note:Reimagined compilation were the community's vibrant responses.
"Shades of You" layers up some of the best bits of that sound. Boyd's drumming sits in his carved-out niche somewhere between jazz, R&B and broken beat. Underneath, womping bass is a reminder of a music indivisible from its community – it's begging to be torn up on Theon Cross's cavorting tuba in a sweaty venue somewhere in South London. And Poppy Ajudha (herself another London jazz grad) matches the track's airy textures with a delivery that's soulful and affecting. HUGH MORRIS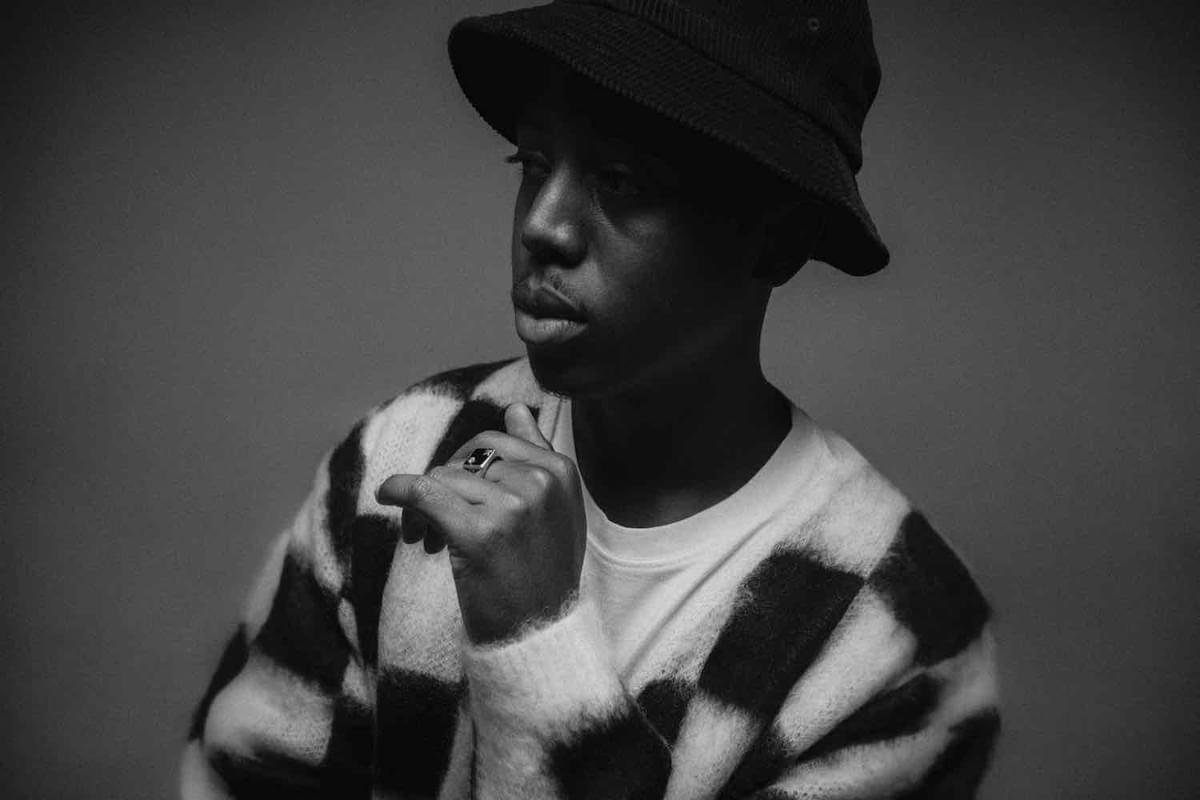 44
"Robber" by The Weather Station
"Robber" is a pressure-cooker of a song. The percussion relentlessly moves forwards; piano chords anxiously emerge from the sonic darkness; a saxophone builds confidence and strings start to ring out. As the instrumental elements grow and intertwine, Tamara Lindeman, aka The Weather Station, is cool and collected. "I never believed in the Robber" she repeats over and over. A subtle takedown of a capitalist society, Lindeman is the supposedly innocent bystander watching as we fall prey to greed: "Hold open the gates for the want with lust / And all I saw was the dust, kicked up." She presents the mythical figure of 'The Robber' almost like the tooth fairy, raising you with a taste for money, only to then deny its existence and yet still spend your life chasing after it. It's a cleverly written song with a new-found instrumental flair. Lindeman is a severely underrated songwriter and "Robber" demonstrates her in full force. ASHER BREUER WEIL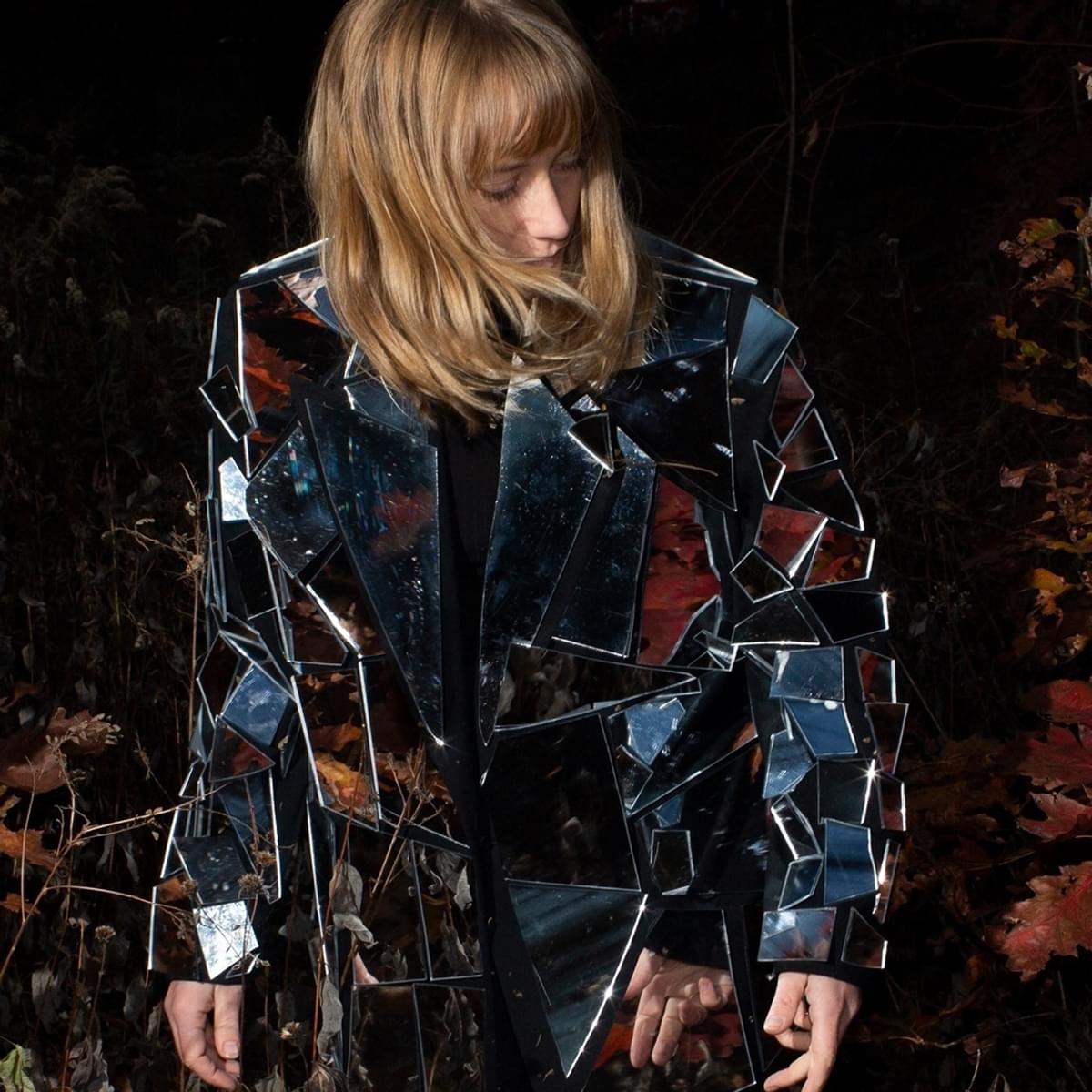 When independent alternative star Shamir came out swinging with "On My Own" his account of fleeting love and loneliness had nothing to do with the plunge pool of isolation caused by the pandemic. Despite taking on the heaviness of its time, the track marked a return to a more vibrant, pop-fuelled sound for the songwriter and producer who's put out two albums this year.
As the opening track on his self-titled record "On My Own" is a statement of intent. It's a power play and a big fuck you to the people who tried to shape, morph and dictate his sound and image when he was younger. The product of record-after-record of solo experimentation, Shamir's songwriting is better than ever and he holds his own as he battles his conflicts with solo living so adeptly. MATTHEW KENT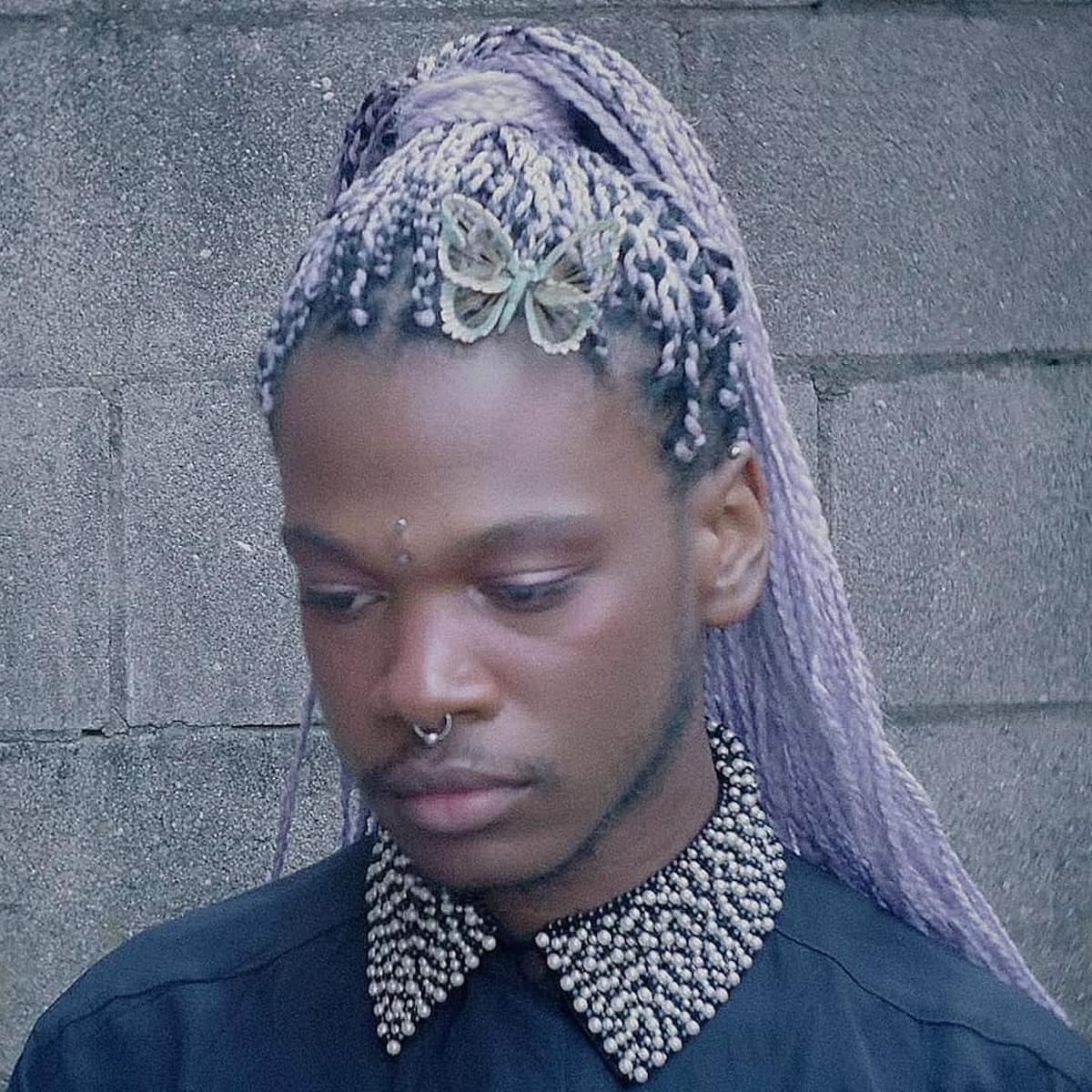 46
"For The Night" by Pop Smoke ft Lil Baby and DaBaby
Courtesy of the late Pop Smoke, who was tragically shot during a home invasion in Los Angeles earlier this year, "For The Night" features enthralling verses by Pop, Lil Baby, and DaBaby and is undercut with a mellow trap beat brimming like thick, sweet blunt smoke. DaBaby's baritone staccato flow perfectly counterpoints the higher auto-tuned voices of Lil Baby's and Pop, creating a well-balanced rap tune. Lines like "I did some wrong (Oh, oh), but I'm always right (Oh, oh)," and "I pull up in the Porsche wit' a freaky ho (Zoom) / Park the Porsche then pull up in a Lambo (Hmph)" will give you all the confidence you need for your late-night adventures. Produced by Wylo, this bop is a fitting soundtrack for your daily late-night drive to partake in extracurricular activities with your significant other. JUAN GUTIERREZ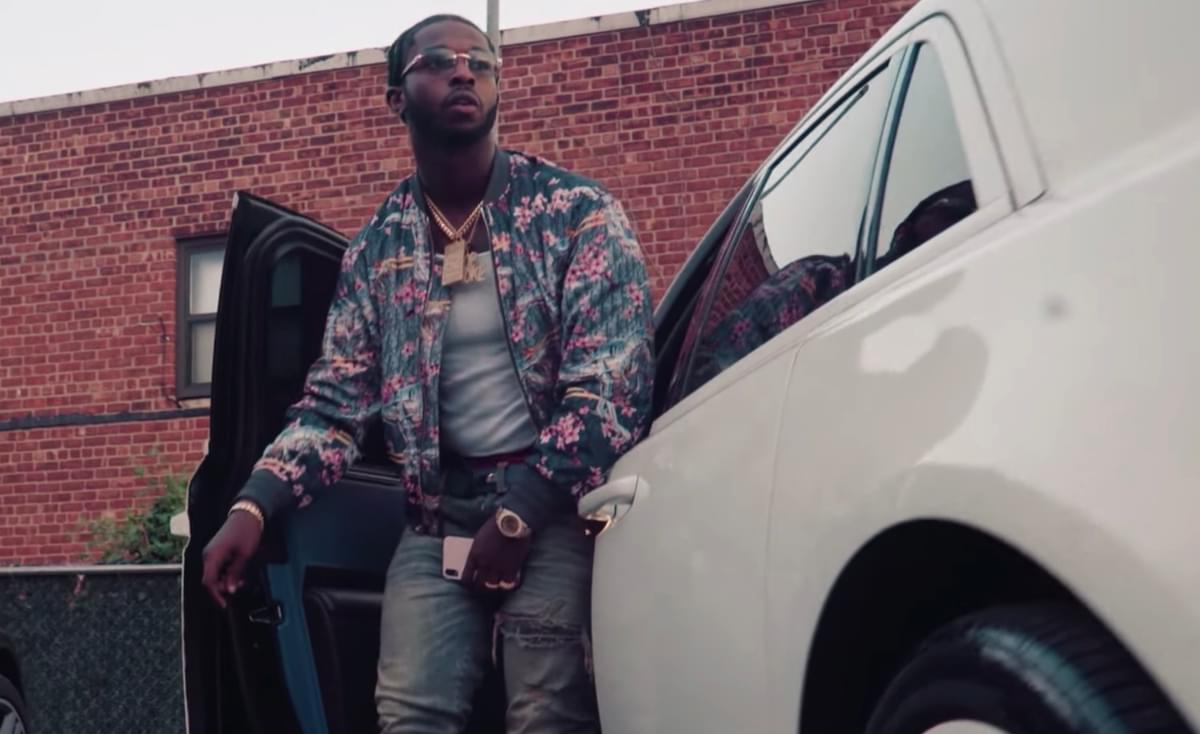 47
"JU$T" by Run The Jewels feat Zack De La Rocha and Pharrell Williams
RTJ4 is stuffed with high-calibre protest music; it's relentless in its mission to challenge and upturn, with Killer Mike and El-P in the finest forms of their careers. How do they do it? How do Run The Jewels get so much better with every release when the floor was so high to begin with? They do it with authority, speaking on social and political issues from places of authenticity (Killer Mike's activism in his now-Blue home state of Georgia has been pored over in detail), with peerless production working in tandem to add gravity to the words. RTJ4 dropped in the midst of the biggest Civil Rights Movement in the USA in a generation, hitting the public consciousness at the height of the protests against police brutality in the summer.
"Fuck it, why wait. The world is infested with bullshit so here's something raw to listen to while you deal with it all. We hope it brings you some joy. Stay safe and hopeful out there and thank you for giving 2 friends the chance to be heard and do what they love. With sincere love and gratitude, Jaime + Mike."
"JU$T" rails against the inherently racist economic and judicial systems infesting the planet thanks to decades (centuries) of an ultra-capitalist ruling class. "Look at all these slave masters posing on your dollar," is a despairingly perfect Lyric Of The Year contender, but it's not just an earworm (it is an earworm), but a maxim to burn onto the inside of your eyelids. Rage Against The Machine's Zach de la Rocha reunites with Killer Mike and El-P on the cut, with Pharrell making his best musical appearance in recent memory. It's a perfect storm of a song that hits at the right time, with the right voices, the right beat, and the best words. LARRY DAY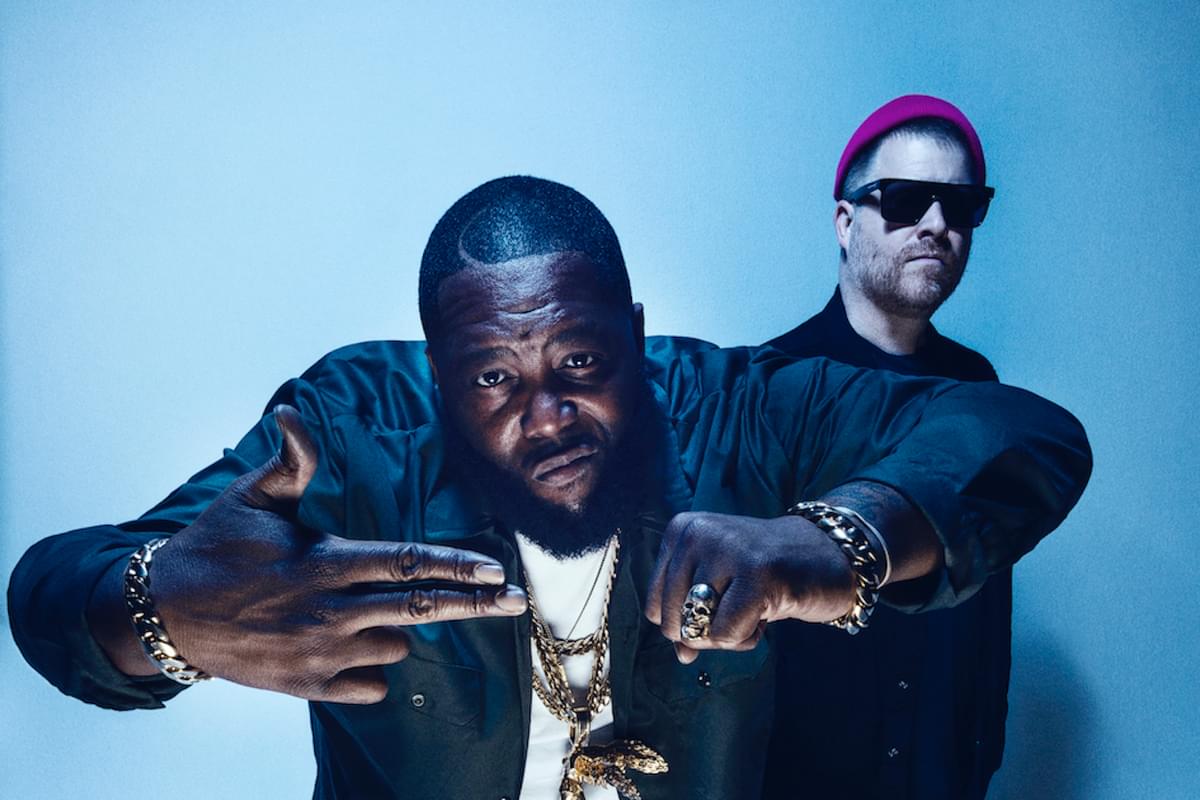 48
"America" by Sufjan Stevens
July saw Sufjan Stevens return with "America" the first single to be taken from The Ascension his long awaited follow up to 2015's Carrie & Lowell; its thorny words and dense sounds astutely depicting many a restless mind during the unfolding global unrest. Confrontational and exasperated, America's twelve minutes are filled with rhetorical questions and biblical imputations; the country he was born in and has written whole albums about was falling apart at the seams ravaged by division, intolerance and the obliteration of liberal optimism. Despite boasting a symphonic slow build, a compelling singalong chorus and a grand ebb and flow, nothing quelled that sense of apocalyptic fate. The mournful fadeout cementing the fact Stevens had dispensed with the tender romantic narratives replacing them with a darker despondent sense of foreboding. MICHELLE LLOYD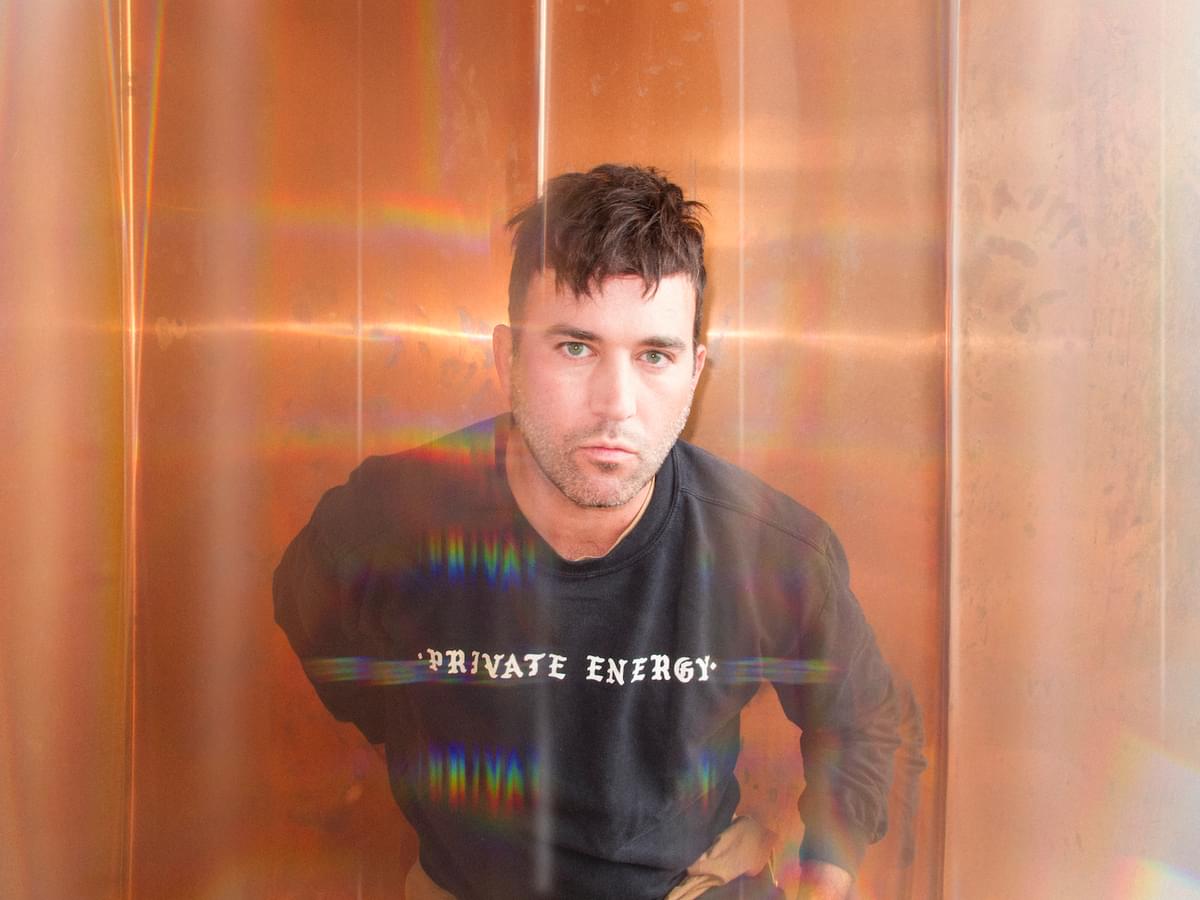 49
"Apeshit" by Bree Runway
"Apeshit" was the moment Bree Runway's fledgling promise turned into a reality: flaming bars set against a chameleonic two and a half minutes that pulled beautifully from across her spectrum of influences. Chiefly channelling Missy Elliot both across the song and its video, Apeshit even got a nod from the rap legend too. JESS STEVENS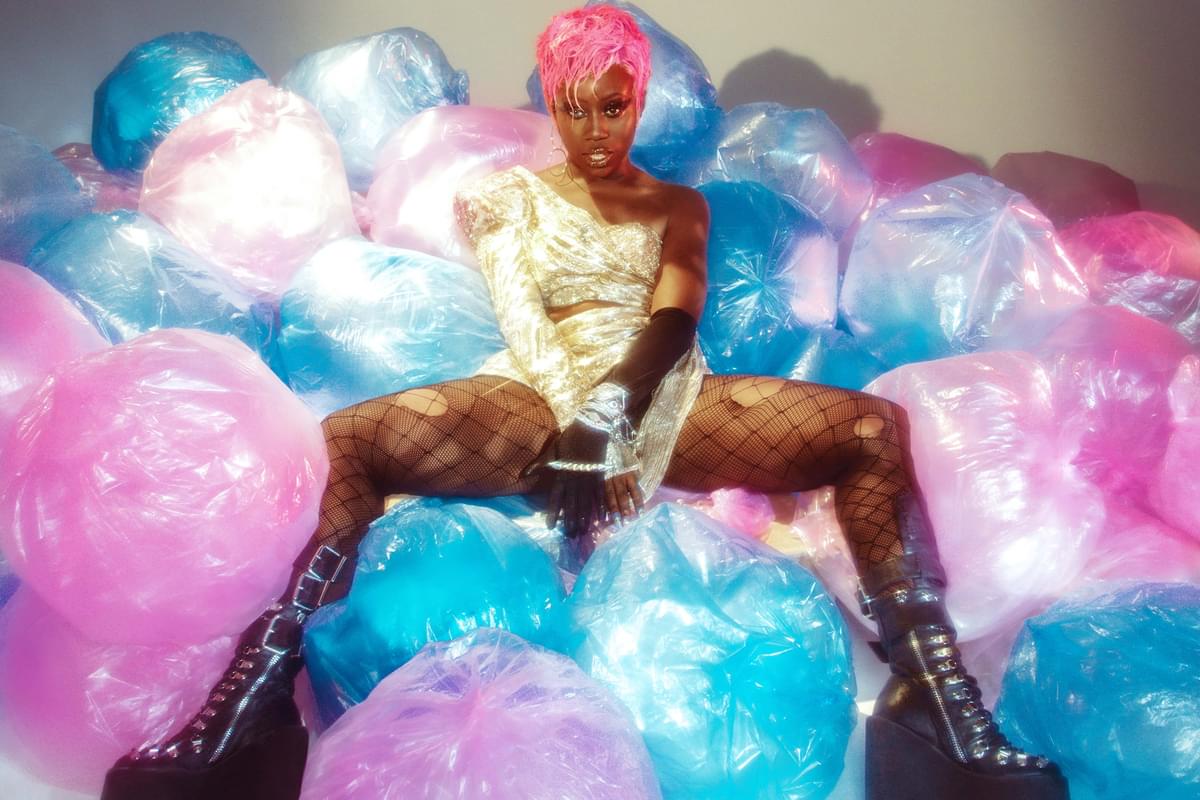 50
"Neon Skyline" by Andy Shauf
Introducing Andy Shauf's 2020 record of the same name, "Neon Skyline'' is the opening chapter of the book you just can't put down. Whisking you away from your own worries it introduces the cast of characters whose evening we will be invited to observe over the course of the album. Further establishing himself as a master storyteller Shauf finds beauty in moments of minutiae as loose plans are made, an empty fridge avoided and then, accompanied by sprightly upstrokes of guitar and an elastic bassline he heads for his local bar, the listener in tow.
As he sings the closing line of "I'm just fine / I'm wasting time / sometimes there's no better feeling than that," it's easy to appreciate the sentiment, but not a single second in Shauf's company is wasted. "Neon Skyline" is the perfect escape. How sweet it is to walk in someone else's shoes - to view the world through a different lens and escape our own - even for a little while. CRAIG HOWIESON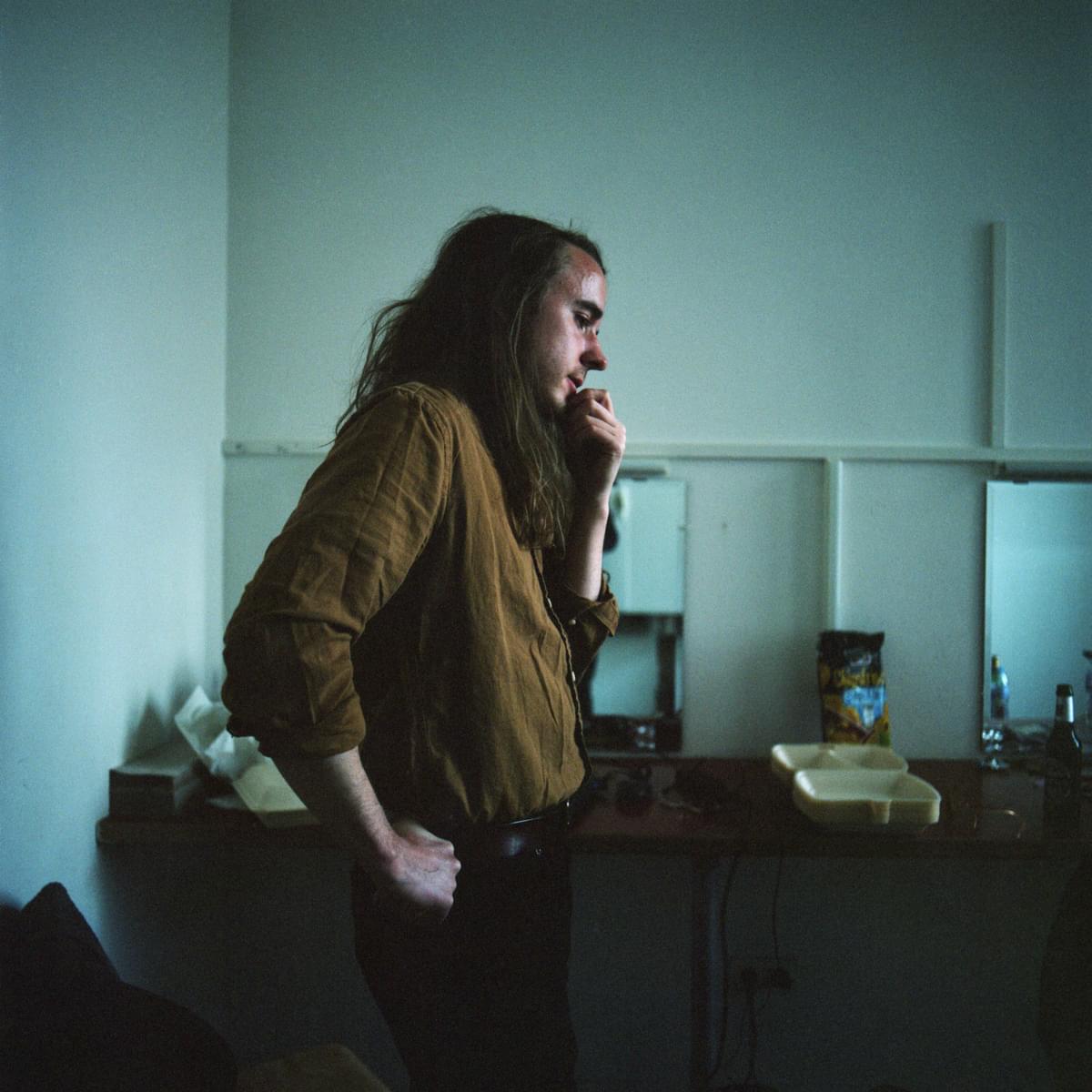 Get the Best Fit take on the week in music direct to your inbox every Friday