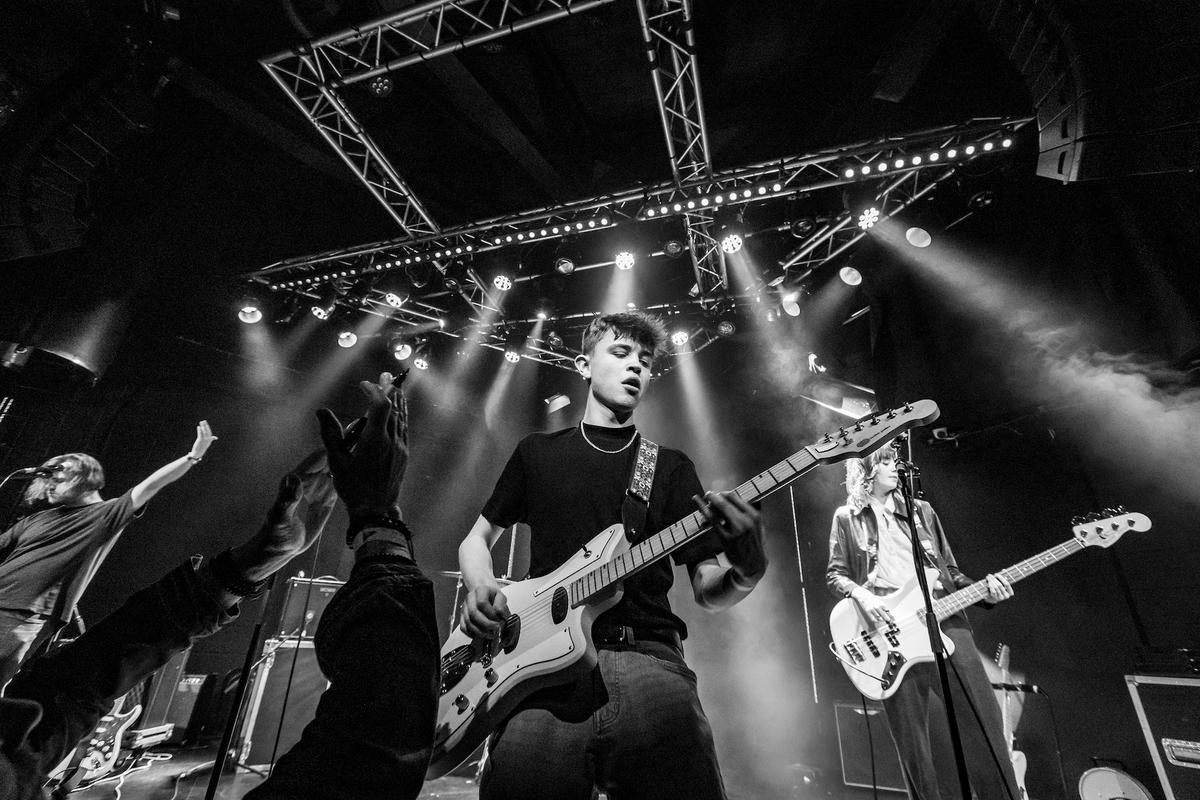 Tom A. Smith soars through space on the captivating rock cut "Fading Away"
In his newest single, Sunderland's budding Tom A. Smith uses his own childhood memories as inspiration for an invigorating stadium rock ballad that is full to the brim with double meanings.
Following the release of his third EP at the start of the summer, aptly titled EP3, child star-turned-seasoned pro Tom A. Smith is back with the all-consuming "Fading Away." Not necessarily a departure from previous releases as opposed to an elevation, Smith uses his childhood love of space to set the scene for a journey of self discovery.
"Fading Away" uses over the top sound to make listeners feel like they're also floating through space next to Smith: the arpeggiating keys give the effect of zero-gravity 360º spins, and the bright guitars propel the track forward with intensity meant for an arena. Smith's crisp vocal delivery evokes a young Chris Martin, brimming with zeal and cutting directly to the heart. On the song's inception, Smith says he wrote it "in a completely different way than I usually do. Everything flowed so beautifully that the demo was completed in under 5 hours." Once producer Hugo White stepped in to add his touches, Smith says the track "became massive."
Smith cleverly hides metaphors of self doubt in the track's blissful instrumentals. Take the second verse: "I'm terrified / Deep down inside / It's sad to think / That no one looks for me" — the vastness is almost palpable, and you can almost imagine a tiny Smith suspended in the great expanse of open space. This loneliness Smith alludes to potentially seeps into his day to day: who is looking for him when he's down? Who is helping him out of moments of darkness? At times, Smith pleads with anyone out there to hear him — "Come save me / Keep searching I pray" — yet these moments of vulnerability are strategically hidden behind the borderline upbeat instrumentation.
The track's corresponding music video takes a full circle moment by using "Fading Away" as the soundtrack for footage of nine-year-old Smith embarking on a mission to space. Shot in Durham's Blast Beach, we see young Smith explore another planet, guitar in hand, encountering aliens along the way. Smith's present-day self completes the story, begging the question has he been stuck on that faraway planet for the last ten years?
On "Fading Away," Smith creates an overflowing soundscape that acts as the vehicle for his most intimate lyrics yet.