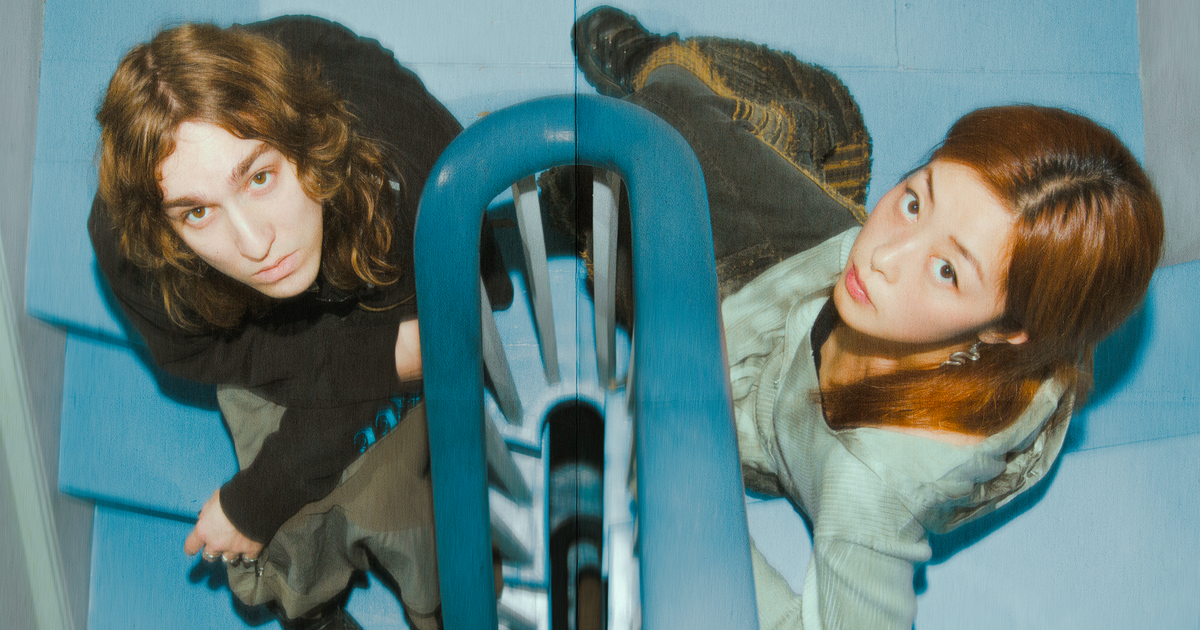 Sunnbrella look backwards to move forward on "A Week Or So"
From the hazy, turquoise-tinted, and melancholic dreamworld of Sunnbrella, latest single "A Week Or So" whisks listeners to a nostalgia laced impasse at the end of a relationship.
Born in Prague but now living in London, David Zbirka evolved his band Sunnbrella from a one-man bedroom pop project into a festival-ready indie outfit. With lo-fi production and wilfully anachronistic jangling guitars, this is a modern band powered by the still-beating heart of classic shoegaze acts such as Slowdive and My Bloody Valentine. Their latest offering "A Week Or So" is a wistful rumination on the end of a relationship, pairing bittersweet one-liners with tidal waves of nostalgia.
Those nostalgic leanings colour the songwriting too. "A Week Or So" encapsulates the feeling of being frozen within a moment, while trying to convince yourself that time will (somehow) eventually pass. "You take me for a fool, I hope that I'll forget your name in a week or so" runs the chorus, emphatically signalling the band's ambivalence towards letting go; whilst the track may centre a desire to forget a relationship, Sunnbrella actually feels more concerned with soaking up memories than letting them slip.

Bandmate Claire Peng joins David on singing duties, and her sweetly restrained vocals add an extra dimension to the track, the two voices balancing out like light and shade. Fittingly, it was a creative partnership that paved the way for the rest of the band's output. "This song was the first time Claire and I wrote together and she eventually joined the live band because of this collaboration," David explains. "We both approached the writing from different places, but I think, in general, the song is about getting out of a toxic relationship and seeing all the red flags that you missed while you were in it."
David is also a filmmaker, and has been involved in the creative direction of videos for earlier singles such as "Fever Dream" and "Wrong", where the band's hazy, sun-bleached aesthetic lives in full bloom. His vision for Sunnbrella is a seductive one bundling listeners snugly into a turquoise-tinted 1990s wonderland: all fish-eye vistas, long hair, and double-layered shirts. This is a sound sure to be laced throughout their debut album, Heartworn, set for release in February.
As melancholic as Sunnbrella might profess themselves to be, somehow the subdued vocals and forlorn melodies on "A Week Or So" all add up to an uplifting whole. Whatever the pain it may have taken to reach this point of reflection, the track's takeaway message is a relieving willingness to finally look the future in the eye – while the past lingers just out of shot.
"A Week Or So" is out now, ahead of their debut EP Heartworn due for release in February 2023. Find Sunnbrella on Instagram.