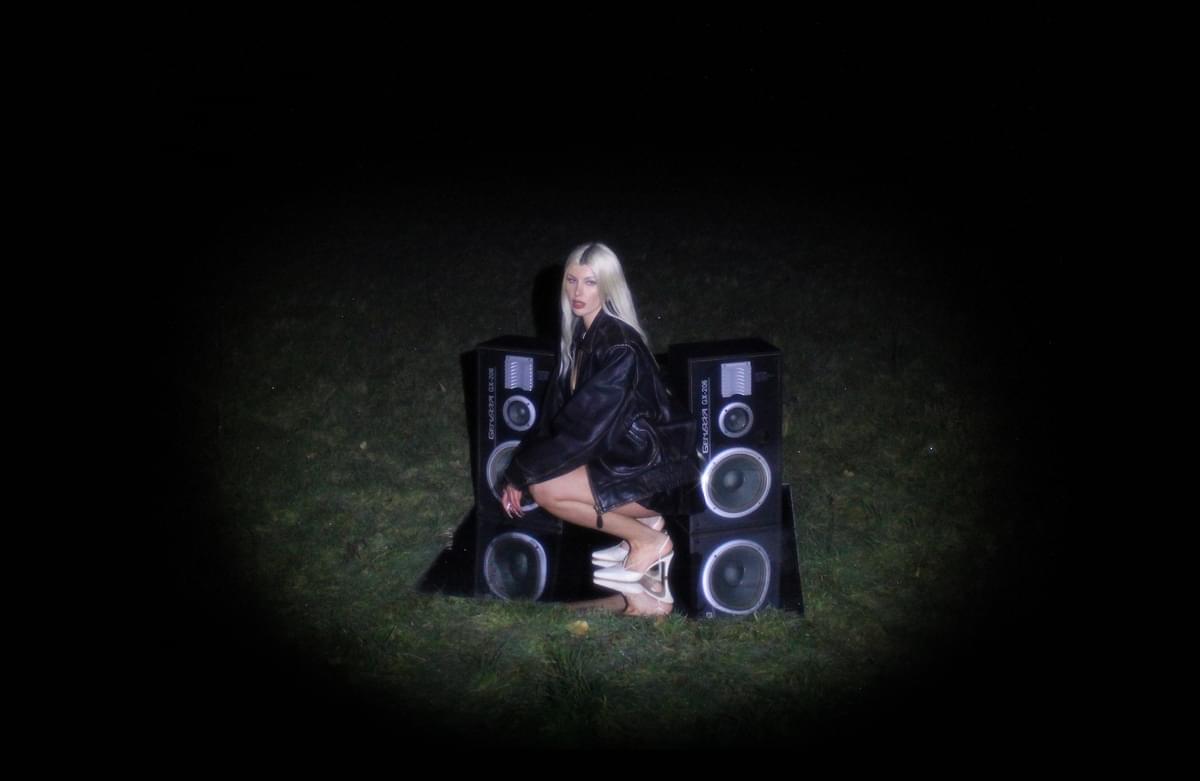 Sølv is far from heaven on "Angels By My Side"
London-based singer/producer Sølv's new single prays for answers and direction as they continue to explore downtempo, dark pop.
Approximately two minutes into "Angels By My Side", Sølv builds a crescendo. A low, metronomic synth tone becomes a stoic, terrifying alarm while the hi-hats hasten and look for shelter. For the second time in the song we're met with a second of silence, but before you can think "bass drop!" Sølv does the unexpected, shifts to a major chord, and holds steady.
Granted, the atmospherics and tone are too dense for the chord to provide any relief or resolution – the net effect is more like rolling over while struggling to fall asleep. Seven years on from their debut EP, Sølv shows that they are confidently directing the proceedings and aren't on producer autopilot. This subtle manipulation was even foreshadowed by the repetition of the lyrics that preceded it - "Don't know where we're going."
According to Sølv, the song is a result of the question marks surrounding their future. "I wrote "Angels By My Side" at a time when I was feeling pretty lost and disillusioned with my journey in the music industry," they explain. "Over the past few years, I've experienced real highs and some pretty low lows. I can't ever imagine not making music, but at that time, if I hadn't been certain it was the one thing I was meant to do, I definitely could have contemplated giving up."
As the teaser for the late-June release of their forthcoming EP, Somewhere Between Heaven And Drowning, "Angels By My Side" shows Sølv's hand. Continuing to cut a path away from the R&B in early hits like "Codeine" and "Stream Of Consciousness", they favour suspended, minimalist techno with digital elements that dissolve and reconfigure mid-song. Filled with unstable molecules that ionise and degrade at random, it's easy to leave your focus on them.
Yet the vocal performance alone deserves its own consideration: both breathy and breathless while despairing and trying desperately to not be heard. When the song opens, Sølv is standing at a door and suddenly unsure of everything. They're taken aback, "Didn't realize/how I saw myself/through another's eyes."
In reference to the angels, Sølv says, "Having someone there to keep me grounded has been the only reason I've stayed sane. "Angels By My Side" is about losing yourself, chasing highs and having someone there to catch you when you fall."
Just like that moment in the track where everything seems about to break apart, the solution actually is to keep going.

"Angels By My Side" is out now, with the new EP Somewhere Between Heaven and Drowning set for release on 26 June. Find Sølv on Instagram.
Get the Best Fit take on the week in music direct to your inbox every Friday