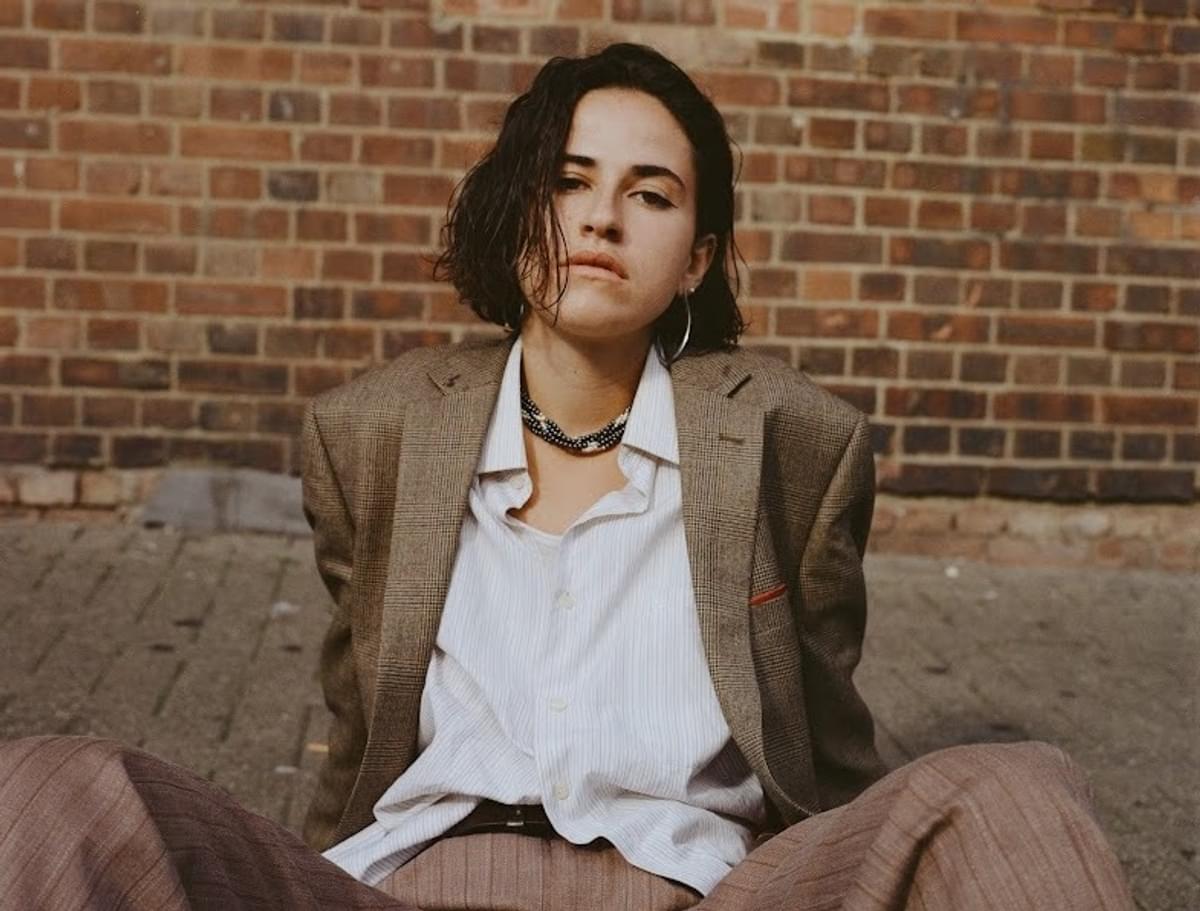 Raquel Martins stands her ground on Latin-inflected alt-soul cut "Fragile Eyes"
With latest release "Fragile Eyes", Raquel Martins dishes up a fiery critique of men who find themselves intimidated by female success.
Originally from Portugal, Raquel Martins first moved to London as a teenager. Her music offers a smooth amalgam of soul and jazz, with mellow vocals sitting alongside the kind of Latin-inflected percussive and horn arrangements she grew up with. Leaving her home country at such a young age led Raquel to start contemplating her own identity, and how she related to her environment – themes which continue to influence the way she writes songs.
A talented guitarist and producer, Raquel has performed with both Amaarae and Poppy Ajudha, and her debut EP The Way received considerable industry nods. But, as her lyrics make clear, she is not in the market for other people's approval. She cites the band Hiatus Kaiyote as a major source of inspiration, particularly for their tendency to weave together different genres. Alongside her existing knowledge of jazz and the rich musical traditions of Brazil, she follows their example by incorporating elements of hip-hop and soul into her sound, creating a warm, densely-layered backdrop for her themes of autonomy and personal growth.
On latest single "Fragile Eyes", she takes aim at toxic masculinity and its production of men who are intimidated by female success. Though the track opens with the sultriest of guitar licks, the song itself is far from coquettish. The lyrics confront a partner head-on, demanding to know why he feels the need to play down her achievements. "This is not a race, stop making it one," she insists, before asking whether it's her youth, or the fact that she's a woman, that has led the man in question to resent her progress.

The track serves as a warning against letting yourself be defined by the insecurities of other people – particularly where boyfriends are concerned. "I wrote this right after a break-up from a relationship in which there was a lot of competition/envy/jealousy, especially when it came to my career," Raquel explains. "I feel that people don't talk about it often, but it's still hard for some men to deal with women being successful and not feel threatened by it."
Her own sense of strength and self-sufficiency, however, is evident. You get a flavour of this in the song's accompanying video, which features Raquel and some friends – carefree and rakish in loose-fitting clothes – projecting unassailable confidence as they hang out in a skatepark.
Her sophomore EP, Empty Flower, due for release early next year, will continue to explore identity, relationships, and the experience of being a woman through challenging times. As with "Fragile Eyes", listeners can expect a sharp focus on self-realisation, and a refusal to be swayed by the misguided expectations of other people. Raquel Martins truly is carving out her own path – and she doesn't require a second opinion.
Get the Best Fit take on the week in music direct to your inbox every Friday