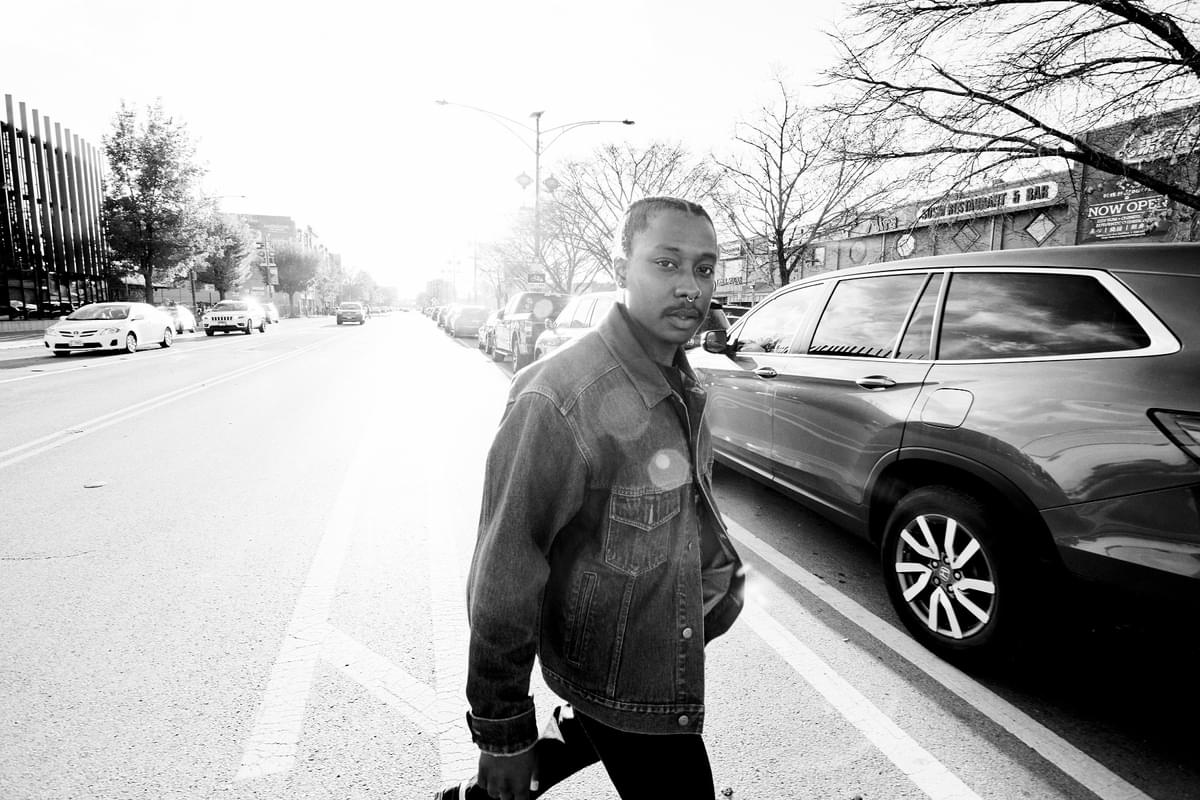 Chicago-based progressive rapper McKinley Dixon is blinded by the light on "Sun, I Rise"
McKinley Dixon shuts out the noise and stares straight to the sky on the celestial and evocative "Sun, I Rise", unafraid to reflect and rebirth
The silhouette that opens the video for "Sun, I Rise" is framed so that McKinley Dixon resembles a certain icon from his hometown of Richmond, Virginia: D'Angelo. However, as Dixon's new single feels the trickle of harp notes, it's clear he has adapted to his adopted Chicago.
"Sun, I Rise" is the latest evolution within the city's progressive hip-hop scene, whose jazz and gospel bedrock has underwritten careers from Common and All Natural to the current crop headlined by Jamila Woods, Mick Jenkins, and Chance the Rapper. Dixon begins, "How I could underestimate sun? How I coulda been so blind from the light that it brung?" His tone evokes the deadpan delivery of the city's drill scene, but soon contorts itself like Danny Brown as he wrestles with his past.
"Sun, I Rise" is full of reflection, prayer, and promise – a moment of clarity amid a sea of violence, temptation, and noise. Describing Toni Morrison as "the greatest rapper of all time," Dixon channels the ambitious scope and cadence of her novels and pours it into his own music, speaking on subjects of trauma, religion, and uplift within the Black experience. His most recent full-length outing For My Mama And Anyone Who Look Like Her in 2021 was a past-conscious set of songs that linked Chicago to Dixon's southeastern forebearers like Goodie Mob and Kendrick Lamar, and sought to act as both a tool of exploration and healing.

"I wanted to tell this story of a boy who's sort of a mixture of Icarus and King Midas," Dixon explains of "Sun, I Rise". "The beginning of the song emphasises someone who longs for the sun, someone who has been close before. The character is sorta yelling at the sun and pleading for warmth and discussing the fall down."
Appropriately, as Dixon's narrator learns humility, they become an equal partner to other elements in the piece. He yields space so Angélica Garcia's multilayered, celestial background vocals can shine through the clouds, and even waits so the semi-orchestral score can manipulate the rhythm. After a break and a restart – where the video returns to the silhouette – Dixon's rebirth is immediate: "I'm askin' please forgive me for what I've done."

Get the Best Fit take on the week in music direct to your inbox every Friday