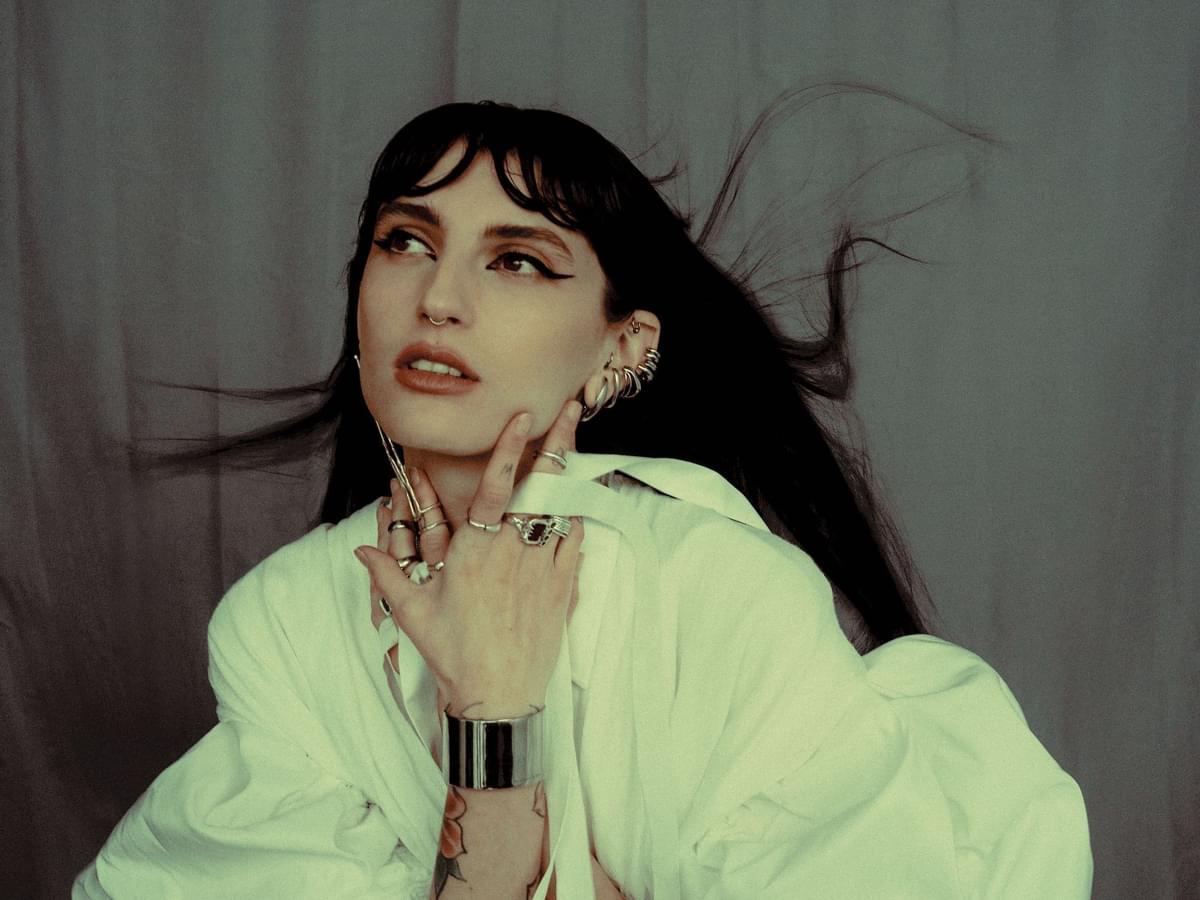 Lucia & The Best Boys unapologetically embrace womanhood in "When You Dress Up"
Glasgow rock star Lucia Fairfull, aka Lucia and the Best Boys, finally drops a fiery comeback single.
Lucia & The Best Boys have been busy these past few years. Now, she's about to get even busier. "I've known since the first time we played "When You Dress Up" in the studio that it was the first song I wanted people to hear for this turning point in my music," shares Lucia. For years, she has championed gender equality, particularly in the music industry, so it's no wonder that "When You Dress Up" tackles those themes.
The track marks a shift in Lucia's sound, from riotous rock to something softer, more pop. She's never been a fan of getting pigeonholed, after all. Although the synths, percussion, and piano in its foundation are gentle, its lyrics are imbued with classic Lucia wit that's even sharper than ever.
"I won't let you waste my time. Don't waste my time," she sings in the opening verse. "Another desperate lover," she taunts in another. "Is it cold beneath your shining armour? Ohh, I'm meant to feel protection?"

"This song resonates deeply with my values as a woman with its unapologetic, empowering energy," she explains. "For me, this is an evolution from themes I have sung about in the past which underline the weight of the male gaze, and learning not to suppress our own identity for the sake of another person's version of who we should be."

The dreamy ambience gives way for her powerful mezzo to dominate. But even when the song swells into an electric guitar and synth-filled climax, her voice soars, Lucia not letting the music drown her out.
Lucia stars in its music video, which is a love letter both to women empowerment and her Scottish roots. Lucia herself was in creative control, alongside Scottish director Rianne White.
The visuals for "When You Dress Up" unveil an evolution in the glam-goth aesthetic that Lucia is known for. The glam and the goth are still there, but it's sleeker now. This progression into high fashion shouldn't be surprising, given that in the space between their last release and "When You Dress Up", Lucia has been working as a model for couture house Alexander McQueen.
As she prepares for sold-out shows later in the year, we're left to anticipate the rest of her first full-length record. But Lucia's stunning return demonstrates that her art is entirely worth the wait.
Get the Best Fit take on the week in music direct to your inbox every Friday