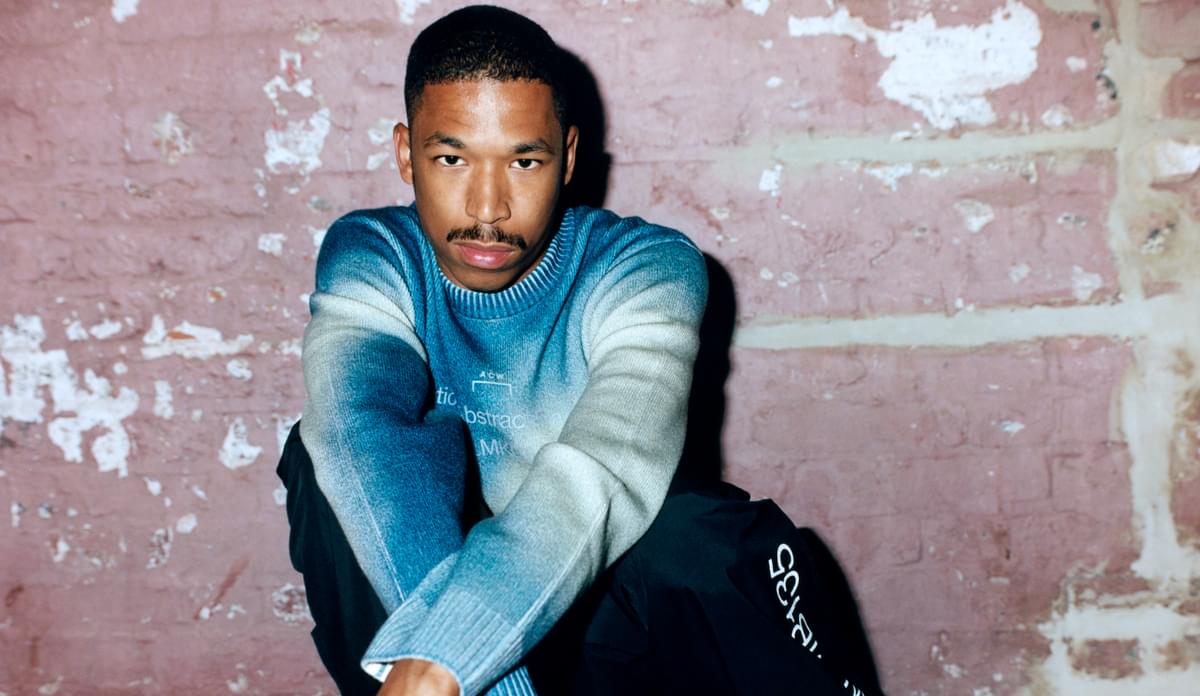 Louis Culture captures the pace of London on captivating new track "CITY"
27 April 2023, 09:30
| Written by
Joe Webb
Talented South London rapper Louis Culture links up with producer YAMA//SATO for a kinetic and touching foray into 2-step on latest cut "CITY".
Among the few benefactors of culture's increasingly slender nostalgia cycles are fans of UK garage. While the genre's heyday may have been in the early '00s, its welcome revival has produced some of the country's lightest dance sounds of recent years and helped advance underground club and rap movements. The (very) roughly simultaneous rise of UK hip hop is also symptomatic of a diversifying pool of talent and a dynamic underground, elevating artists who experiment with genre, timbre, and poetic form in a fresh and interesting way. These concurrent developments testify why London's underground scene is so exciting.
Louis Culture embodies these positive, forward-thinking changes. As a longstanding member of the South London collective Elevation Meditation, Culture has worked in close creative contact with many of the underground's most exciting talents, including p-rallel and Finn Foxell. His 2022 EP "When Life Presents Obstacle" is compelling and sophisticated, showcasing conscious and often disarmingly poignant storytelling (see "sky is the limit and this is the proof" on "Bezel") that traverses many shapes of hip hop, drill, and grime.
Culture's latest outing, "CITY", is a microcosm of his versatility, a slick slither of 2-step that oozes feel. Providing the backdrop to Culture's zen delivery is producer YAMA//SATO's kinetic soundscape, awash with nocturnal synths, warm chords, and all manner of echoed and delayed vocal samples. Without wanting to nerd out too much, the use of the kick drum in particular is fantastic: it punctuates the groove really sensitively, never becoming overbearing, trusting and giving space to the hats, snare, and Culture's lyrics. It would be great fun to dance to — as footage from a recent gig in Paris attests — but it wouldn't be out of place on a more chilled Evening In playlist either.
""CITY" is just an extension of my and YAMA//SATO's relationship," Culture explains. "I feel like artistically his sonics push me into new spaces but very much reflect nostalgia... We both have very wide ranges of influences that we try to channel in our music and I feel it is a staple in our bond. That, and being both from big cities with lots of similarities."
Lyrically, "CITY" is a love letter to London, reflecting Culture's pride in where he grew up and its influence on his art. He coolly dodges the landmine of over-sentimentality that other "Let Me Tell You Where I'm From'" tunes tread: Culture's poetry has a really nice prosaic quality, a love for the everyday whose hook — "long time living in the city" — evokes quiet confidence and contentment rather than gushes. Comparisons to The Streets are obvious and possibly too weighty, but there is something distinctly Mike Skinner about Culture's conversational language and relaxed cadence.
"The song encapsulates the pace of London life to me," Culture reflects. "But I feel like it can speak to anyone no matter where they are." His theory will soon be put to the test: a string of summer festival slots, followed by a European tour, hang imminently. With a tune as captivating and an attitude as positive as this, crowds will be living Louis Culture and "CITY" for a long time yet.
Get the Best Fit take on the week in music direct to your inbox every Friday