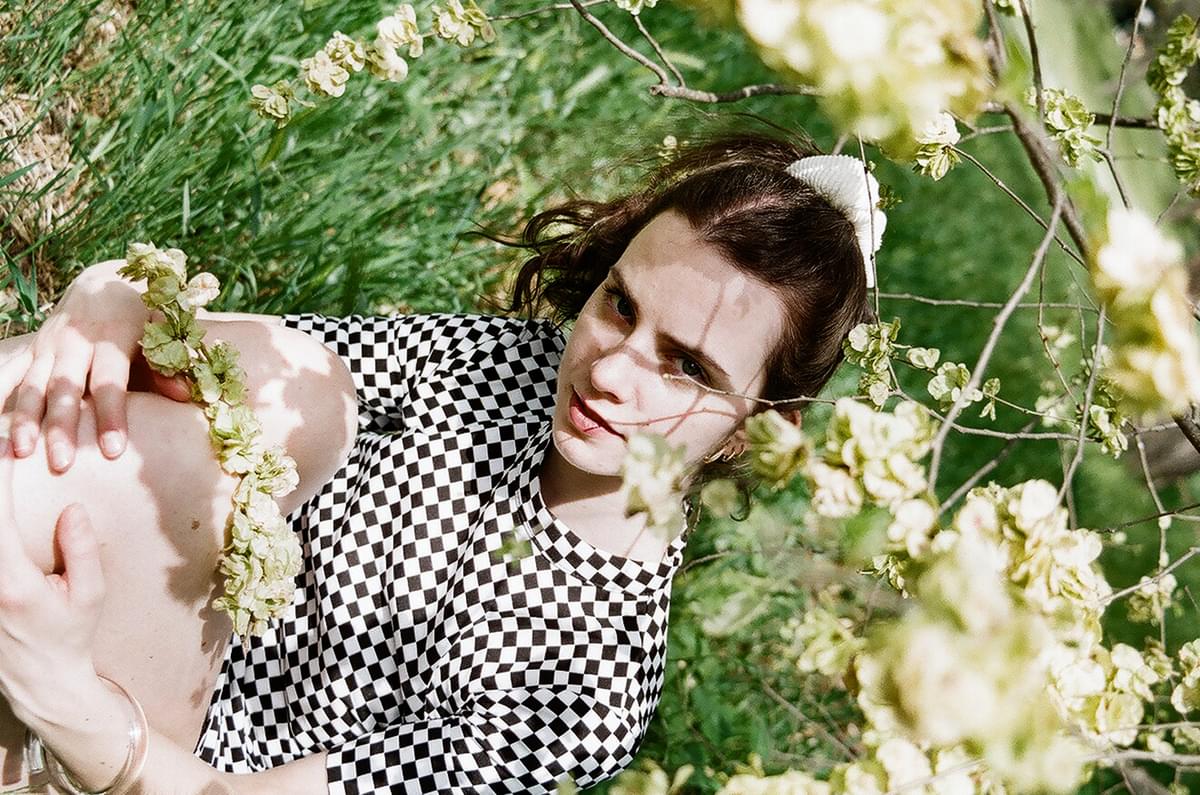 KUNI finds a loose intimacy on tender debut "Sleep Baby", resonating through its quiet gestures
The release of her first single "Sleep Baby" has been a long time coming for KUNI, finally curtailing anxieties and peeping out from behind a self-made mask; while the track's considerate production may compare to a melodic lullaby, the raw intimacy of its lyrics have not been pared back.
For Rome's latest indie-pop export KUNI (aka Eleonora Danese), silence is golden. Her debut single "Sleep Baby" rejects noisy declarations of love in favour of keeping quiet, something she views as a gesture of care.
Though its soothing synths and tender vocals grant the track the softness of a lullaby, the lyrics of "Sleep Baby" strike a mildly anxious note, describing the conscious effort not to overload a loved one with words. ""Sleep Baby" is my way to say to the other person 'There is so much more I could say to you to make you understand me better but I won't because that would hurt way too much.' It is my way to show how protective I am of their feelings," she explains.

A lifelong Japanophile, KUNI took her name from the Kunimitsu character on time-honoured arcade game Tekken. She felt a connection with this contradictory figure, a plucky warrior hiding behind a fox mask, to the point where she found herself scrawling the name on desks and diaries, and setting it as her handle on MSN.
The desire to hide also resonated with KUNI, particularly when it came to making music. Though her passion was ignited by watching Jack Black's School of Rock at the age of ten, the path to creativity was a long one. After years of self-doubt and abortive music lessons, she began to explore music more experimentally, creating compositions by feeling her way through stray melodies and snippets of verse.
These days all her songs are "born out of a few or many tries at the piano," followed by tentative voice notes and thumbs-up emojis flitting between her and her producer, Golden Years. And while she finally has an outlet, she acknowledges certain obstacles still remain. "I love to share stories and things about my past, because I feel very attached to the past itself, but I know I can't always say everything," she reflects. You sense her caution in "Sleep Baby", which skirts a fine line between respecting another person's boundaries, and longing to spill out her deepest thoughts to a willing confidante.
As an artist, the problem of self-censorship is something she is still figuring out. "Oversharing is kind of a problem for me and trying to control it shows just how much I care about who I am sharing with, since stories about us are also about others, and often generate unexpected feelings and reactions that aren't always good for the ones who are listening."

But, in the meantime, that vulnerable approach and diaristic writing style add up to a winning formula, creating a loose intimacy between her and the listener. Expect sweetness laced with melancholy, peeping out from behind a mask.
Get the Best Fit take on the week in music direct to your inbox every Friday