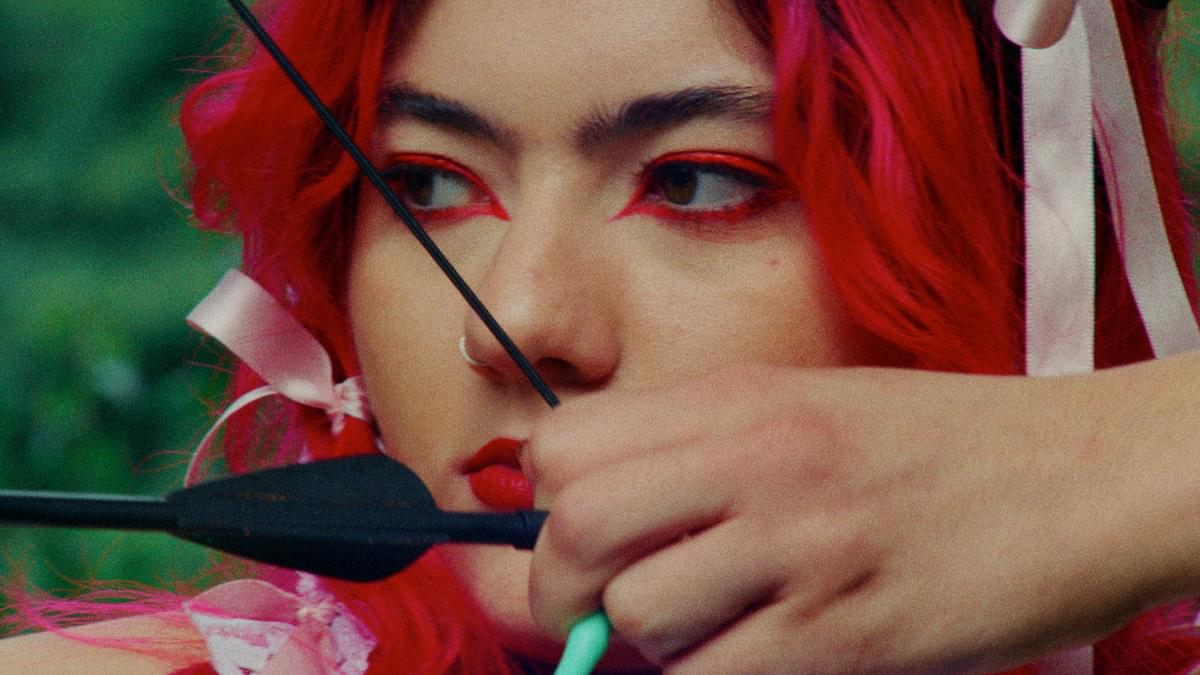 Eaves Wilder crafts the perfect revenge song in "I Stole Your Jumper"
Newly signed to Secretly Canadian, London singer, songwriter, and multi-instrumentalist Eaves Wilder returns with her first single in a year and a half, "I Stole Your Jumper".
For someone who's still a teenager, Eaves Wilder has a strong grasp of film history. The video for her new single "I Stole Your Jumper" (directed by Wilder and her sister Dora) is a visual homage to classic Hollywood movies including Thelma & Louise (sans the over-the-cliff stuff).
The new single builds slowly and powerfully and is reminiscent of Blondie during the heyday of CBGB in New York. It's hard to believe that "I Stole Your Jumper" is Wilder's first studio recording, which she co-produced with Andy Savours (Arctic Monkeys, Black Country, New Road, Rina Sawayama). All of Wilder's previous work was created in her London bedroom.
"The new song is me allowing myself to tap into my own female rage for the first time," says Wilder. "But in my own way – no blowing people up Thelma & Louise style. It's a very British and passive-aggressive revenge fantasy. The video shows me getaway driving in a convertible, hair flying in the wind. But instead of riding off a cliff, I just sat on a toilet and sang, which is what I think Thelma and Louise should have done. Would have saved a lot of hassle."
You could tell that Wilder was on the path to stardom just by listening to her 2020 song "In And Out (And Out Again)". The song has a dreamy, Pink Floyd feel, starting with haunting piano before a soaring guitar comes in late. Wilder's self-recorded "Mother In Your Mind" is the perfect vehicle for her expressive soprano voice, and the video is bathed in subtle lighting that's far superior to what her peers are doing.
Eaves Wilder has an inviting voice and the ability to shift gears easily from bedroom pop to neo-punk, and her new signing to Secretly Canadian further proves a star on the rise.

Get the Best Fit take on the week in music direct to your inbox every Friday