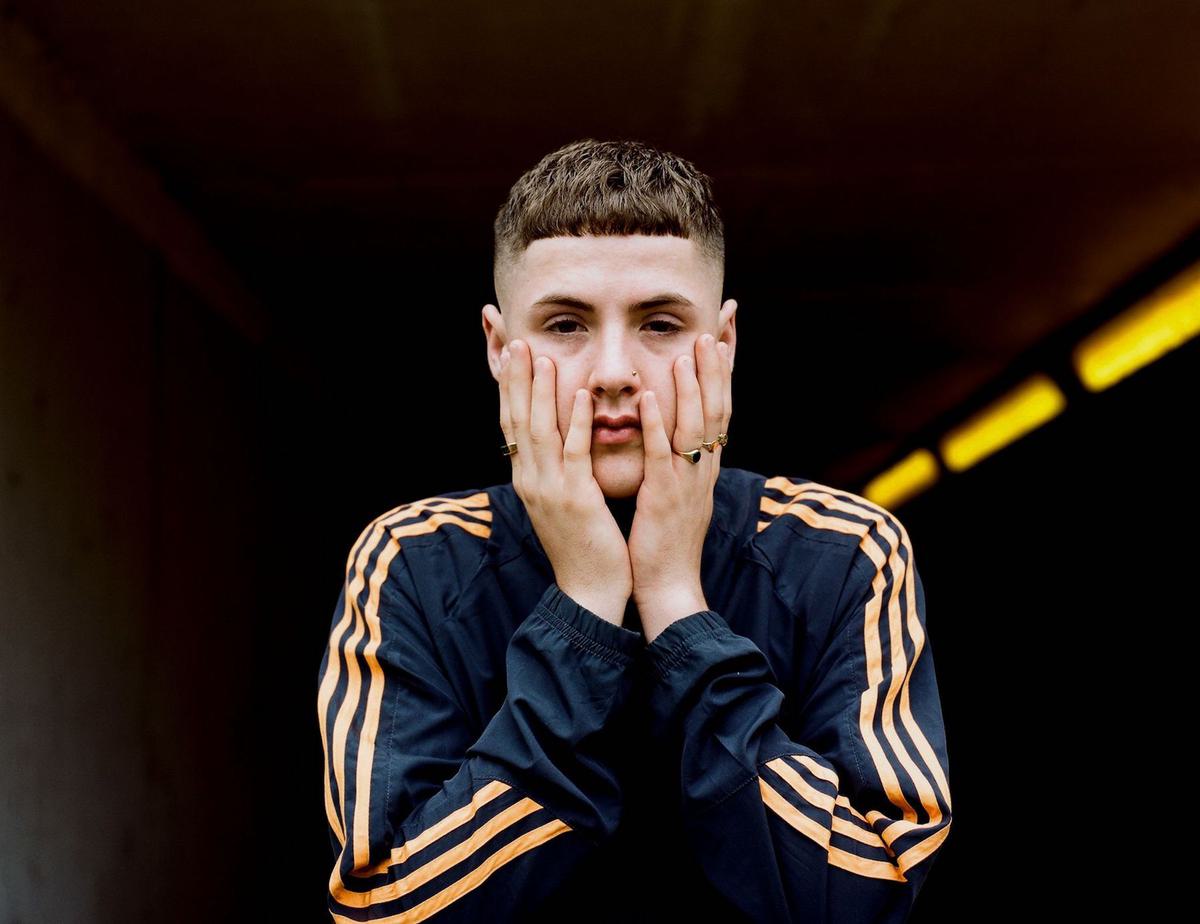 Alfie Sharp delivers a steely and soulful honesty on "All or Nothing"
21 year old Alfie Sharp doesn't rose-tint anything on "All Or Nothing", but neither does he amp up any melodrama; instead, he just tells it as he sees it with soulful tones and intricate lyricism.
"Once I kissed somebody else's boyfriend, just to feel the guiltiness on my lips", so rings out Alfie's opening line of his latest cut, "All or Nothing". He doesn't deliver the line wrought with guilt, or cheekily. In fact, he does not swing towards either emotional pole, and progresses throughout the rest of the track sharing his stories and confessions with a directional honesty. His voice, clear and rich, is observational above all: though it's raw, and honest, this is simply Alfie Sharp's reality.
Alfie's writing draws on the life experiences he gathered growing up on a council estate in Nottingham as an LGBTQ+ person, but he distils it into something detached - not quite universal, because his distinct experiences are still very present, but almost surreally other - with his leanings towards the great storytellers of the music canon so far.
"I've always been obsessed with stories of love and addiction and how it can drive you to extreme lengths," Alfie states about the premise of "All or Nothing". And, just like Lily Allen, Nina Simone, or The Beatles would do, he takes his truth and turns it timeless on the track, through silky vocals and slick, groovy instrumentals.
Of his writing process, Alfie explains "writing 'All or Nothing' was a confession to myself. It's easy pushing the past away, and that's all I've ever done when mine has caught up with me. It was time to start being honest with myself and being able to share that honesty. This single is so important to me as a first impression. There was something so liberating about writing these lyrics and feeling no shame about the trials, tribulations and mistakes of growing up and especially growing up gay, navigating my way through that and not always being right."
"I wrote this song extremely hungover in summer 2021, at the piano, in Phil Cook's studio. I'd had the first line jotted down in my phone for a while. The opening lyric was dreamt up after becoming so engrossed in Florence's 'High as Hope' and the honesty that was spilled out into that album. All or Nothing was written within a couple of hours and it just seems the perfect fit and opener for everyone to paint their own picture of 'Alfie Sharp'"