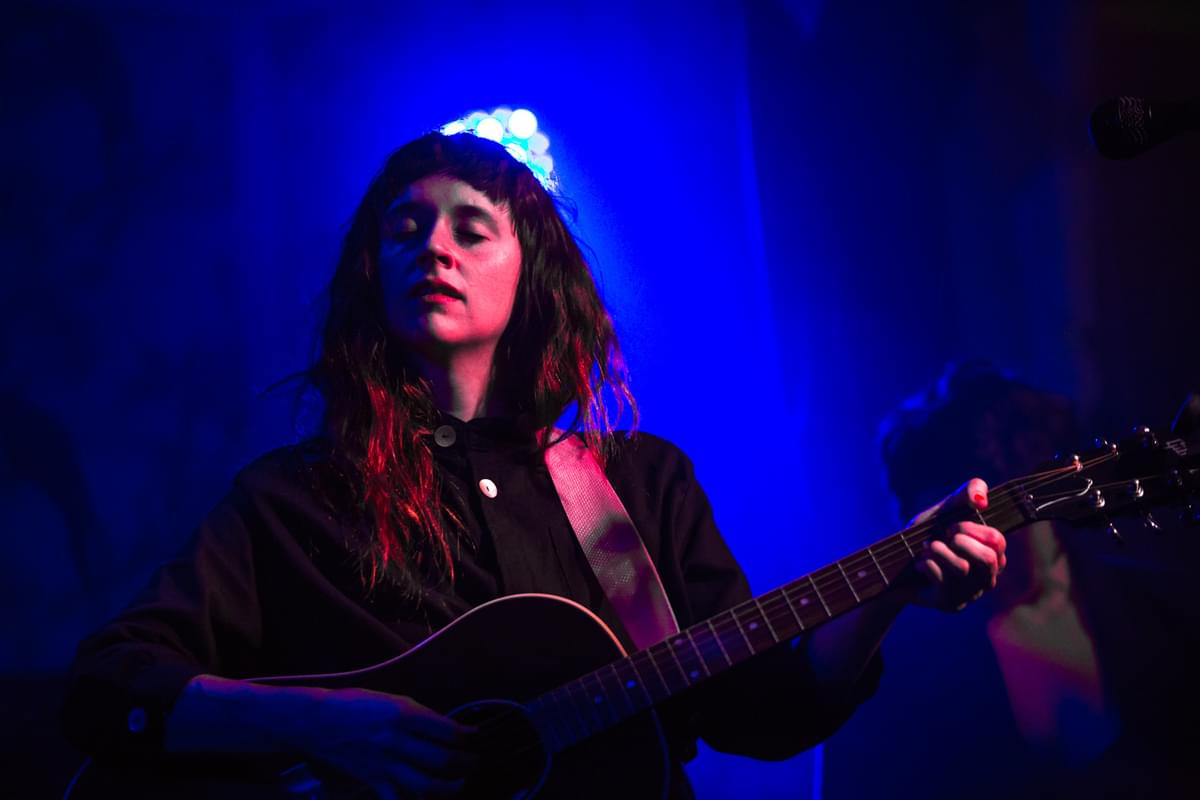 A Sense of Togetherness: Waxahatchee, Live in Brighton
Tonight's opener, "Recite Remorse", with its chordal, keyboard-based beginning, sets the performance off to a slow start, but if this was a move designed to slowly ease us in to what was to later come it certainly worked.
Things are turned up a notch on "Silver", a prime slice of American indie rock that recalls The Breeders' poppiest moments and evokes a nostalgic spirit that harks back to the 1990s. A similar path is kept on "Poison", but the sugary summer vibes are dropped and instead exchanged for harder-edged, Sleater Kinney-esque alt-rock.
Crutchfield keeps her between-song talk to a minimum, but despite this there's a strong sense of togetherness that pervades around the walls of this below-ground venue. The explanation for this tight-knit atmosphere may partly lie in her ability to attract a community of likeminded people happy to leave any egos at the door, but is also probably equally due to her sister Allison Crutchfield playing as part of her backing band and also appearing as tonight's support act.
Waxahatchee is three critically adored studio albums on since the release of her 2012 debut American Weekend, and from the outside looking in it appears to have been a near-constant cycle of touring, writing and recording, a cycle that is spanned by tonight's twenty-one-song set. What is also evident as the set progresses is Crutchfield's ability to turn her hand to a multitude of sub-genres; at no point has she veered towards the trap of re-writing a handful of songs over and over. Instead there's a diversity that keeps the set sonically fresh until the very end of encore-closer "Under A Rock", a song whose loose mainstream country rock spirit provides the perfect send off to the evening.
Get the Best Fit take on the week in music direct to your inbox every Friday