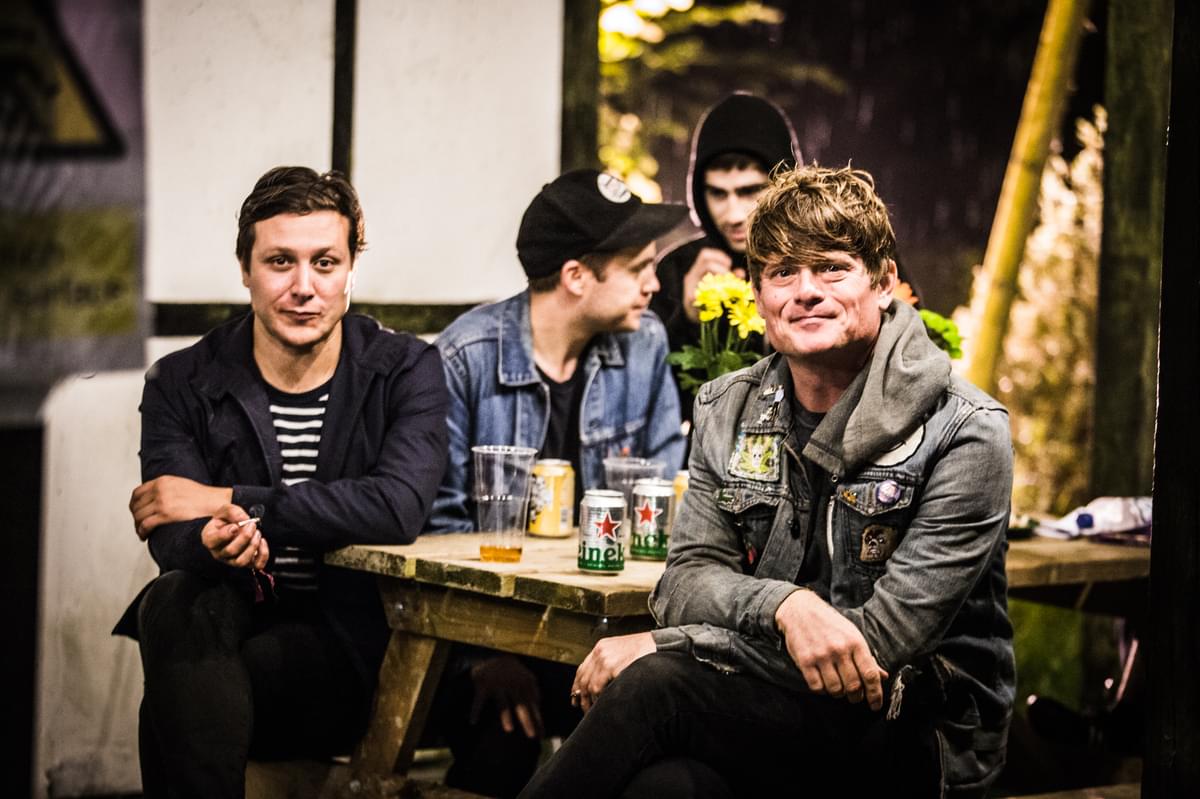 Sound and Fury: Oh Sees live at Kentish Town Forum
You'd be hard pressed to find a band as hard working as Oh Sees.
Whether it's their endless studio output, their manic touring schedule or the sheer effort behind their live shows, they're a band who always have a job to do. Usually a very noisy job.
Last night's performance at Kentish Town Forum was no exception, and was executed in typically brutal fashion. With twenty-one albums in their back catalogue, it's anyone's guess how the Californian four-piece go about picking a setlist - and by whatever process that is, they opt to kick things off with the clattering "Plastic Plant". It doesn't take long for the initially tame crowd to warm up, with mosh pits opening and the first crowd surfers taking to the sweaty waves to the sound of old favourite "The Dream".
Frontman John Dwyer is incapable of staying still. From the word go, he's like a giant, animated blur of flailing limbs, whose physical stature matches the colossal sounds emanating from his signature transparent guitar. Not one for audience interaction, Dwyer keeps talking to a minimum and playing to a maximum, barely uttering more than a few words to the crowd. Still, he manages to connect with his audience in a way most band leaders could only dream of.
The relentless, synchronised beats of supercharged drummers Dan Rincon and Paul Quattrone are the driving force behind the show, perhaps the reason why Oh Sees put their sticksmen front and centre on stage.
The show almost acts as a whistle-stop tour of alternative music styles, taking in punk, garage rock, psychedelia, noise and stoner rock along the way. Oh Sees tear through some concise numbers (like "Nite Expo" from last year's Orc) but turn others into unruly, drawn-out jams - none more so than riotous closing track "Contraption/Soul Desert". A fitting end, guaranteed to leave ears ringing for days to come.
Get the Best Fit take on the week in music direct to your inbox every Friday