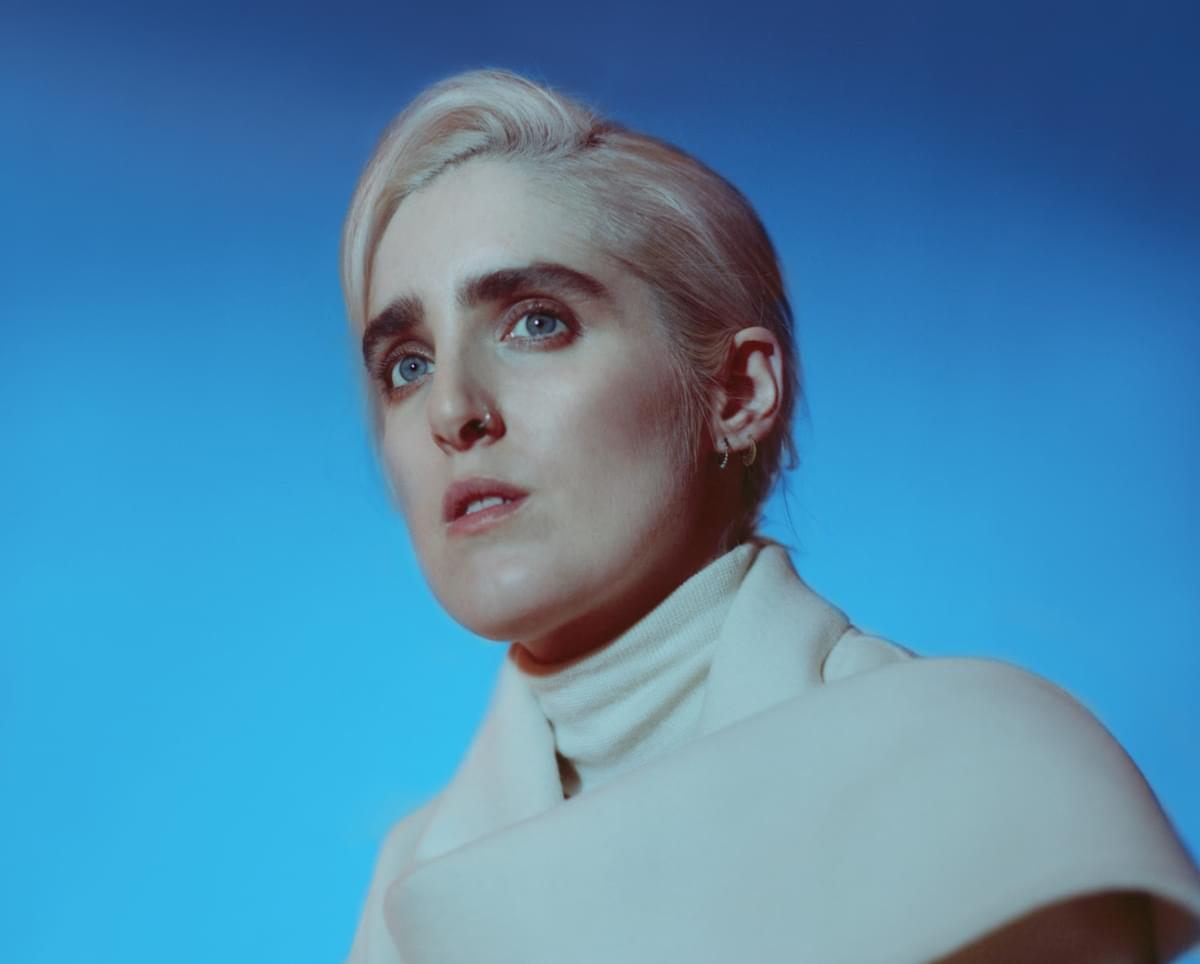 Shura finds herself in new material live at Moth Club
Gone are the days when Shura would perform shrouded in mist and hiding behind keyboards. As of tonight, it is as though the small Moth Club stage has never belonged to anyone else.
Tonight also offers the first insight into forthcoming second Shura album Forevher, due out 16 August via Secretly Canadian. Arriving onstage dressed all in white with a bold blue hat, Shura exudes self-belief from every pore.
The audience is gifted early as "BKLYNLDN" rolls into the passion fuelled "religion (u can lay your hands on me)". There is so much strength in the love that has inspired Shura's new material, which has the same funky spring in its step as the infamous Hall & Oates dance number from (500) Days Of Summer.
As yet unheard track "Side Effects" is a more subtle heart-on-sleeve moment. Delivered almost entirely with Shura's eyes closed, it's a tender moment. "Forevher" quickly follows, with a distinctive nod to the intergalactic themes of first record Nothing's Real. It's a little strange calling "2Shy" and "What Happened To Us?" old favourites, but Shura's first album clearly remains a go-to for many in the crowd tonight.
Shura's band of Luke Saunders and Ally Wilkinson have been with her since the beginning. Their chemistry as a trio is endearing to witness. Shura stares into the crowd and even joins them at multiple points throughout the set, dancing with fans. It's a real human touch and the gratitude in her eyes is impossible to not notice.
During Pride Month and given recent rises in violence & persecution of the LGBT+ community, standing in a room of predominantly queer people singing with all their might to queer-coded tracks like "Touch" feels like an act of resilience and safety. As Shura closes out the set with the full extended version of "White Light", the show feels very much like welcoming back an old friend. Meanwhile, Shura has ascended to embody the best version of herself that there has ever been.
Forevher
is out 16 August via Secretly Canadian.
Get the Best Fit take on the week in music direct to your inbox every Friday