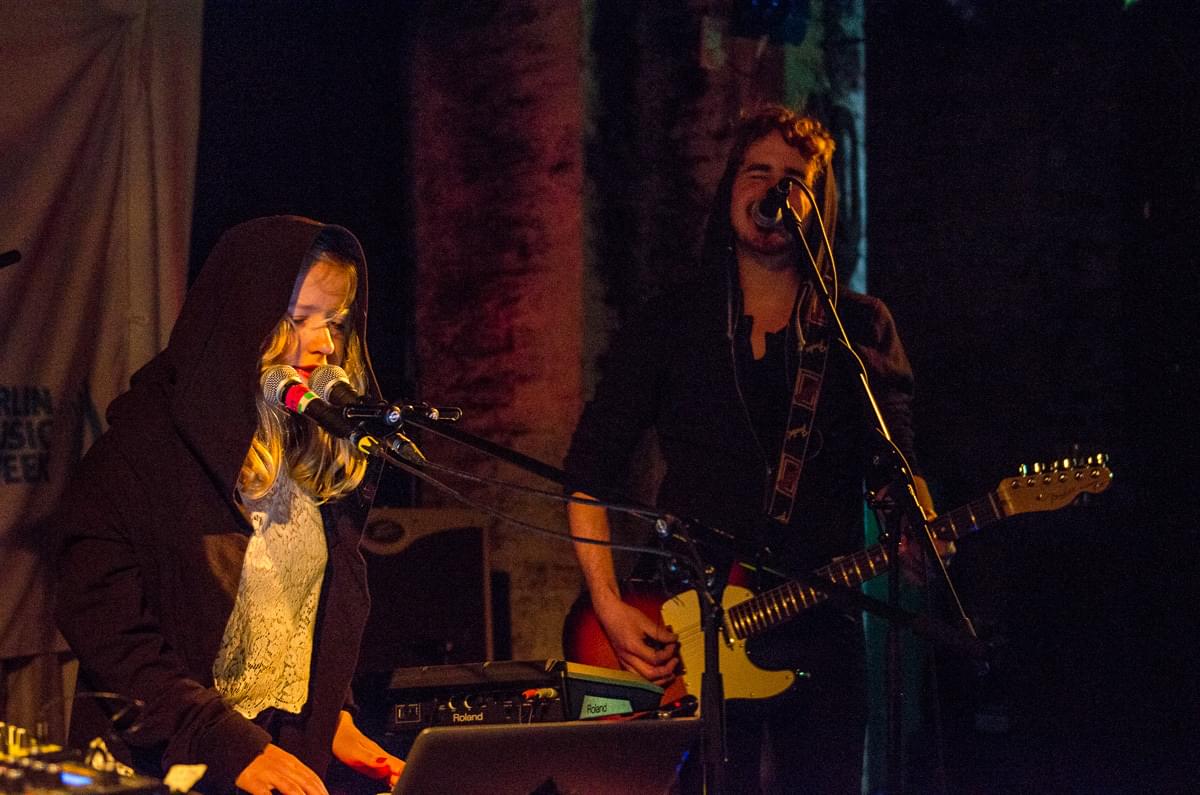 Sea Change - Sebright Arms, London 27/02/15
On the eve of the release of her debut album Norway's Ellen W. Sunde, aka Sea Change, had a lot to live up to. Breakage is an atmospheric work that is bolstered by so many intricate rhythms and layers of overlapping melodies and beats, it's anyone's guess just how many people you would need on a single stage to authentically recreate the songs. As it turns out, you need three.
During her last tour of the UK, Sunde had performed as a solo artist in every sense of the word, performing with her only accompaniment being a midi keyboard and a trusted laptop. But this evening, she was fully backed by two fellow musicians, one taking care of the keys and another providing drums loops and some iridescent guitar work, freeing up Sunde to truly take centre stage and put all her energies into her vocals. And this new set-up paid off in a big way.
Tonight's set unfolded gradually beginning with album opener "Wooden House" closely followed by "Knives" and the spooky atmospherics of "Stairs", the spacious synth notes and sparse beats shattering through the crowd. But it was Sunde's breathy delivery that commanded the tracks tonight, her stage presence and confidence clearly at a peak as she moved and jerked with the hypnotic rhythms, all the while staying close to the mic and never missing a beat. Not bad for someone who claims to have been impossibly shy at the outset of their career.
As the set took a distinct upward trajectory the energy was amped up with "Bursting", the jittering beats and glacial synth line washed through the gyrating crowd as the intensity emanating from the stage proved to be pandemicly infectious. Capping things off with stand out single "Bridges", Sunde had truly saved the best until last. The beat heavy loops and driving charges of synths punched well above their weight as Sunde delivered the trance like melody with ardent intensity. Tonight, Sea Change may have had a lot to live up to, but beyond anyone's doubt, she certainly delivered.
Setlist
Wooden House
Knives
Stairs
Above
Squares
Let's Dance
Bursting
We Run
Bridges
Subscribe for news and competitions