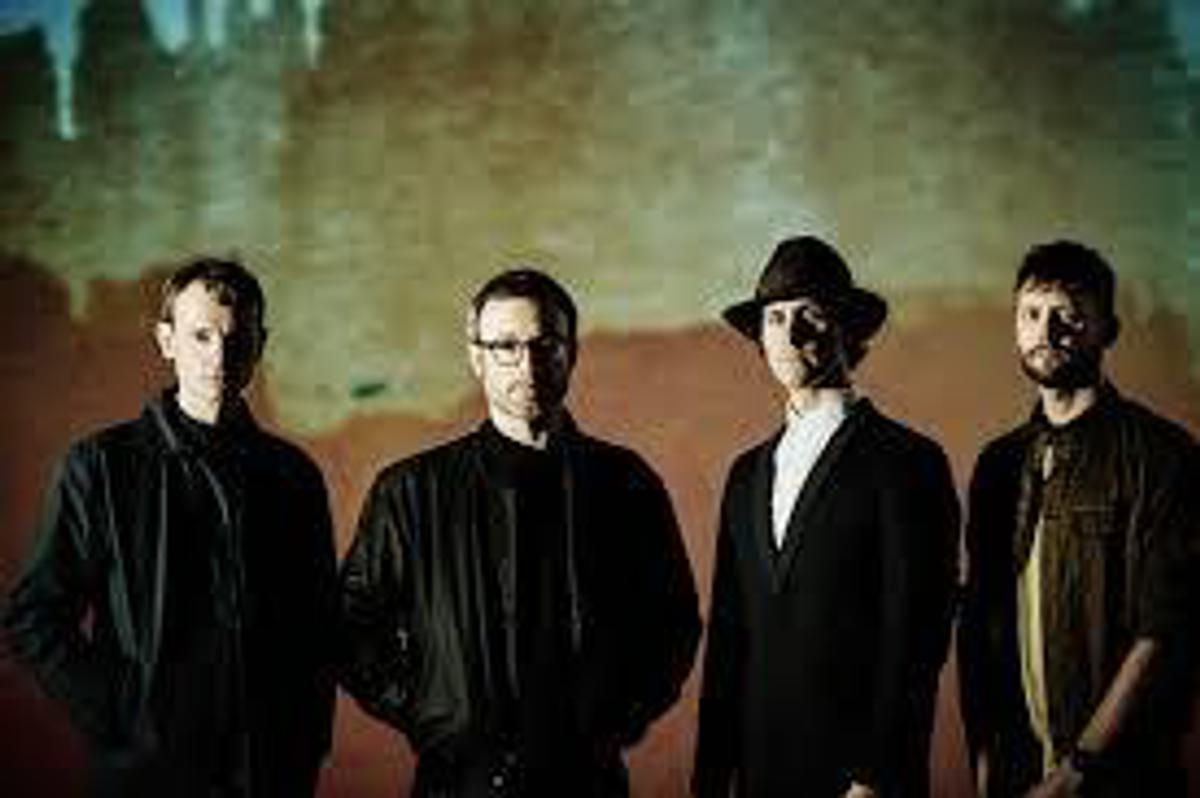 Maximo Park say farewell to a friend at Leeds Beckett
Back in 2000, Lukas Wooller met Archis Tiku and Duncan Lloyd in a pub and agreed to join their band.
Tonight at Leeds Beckett Students' Union, that band - Newcastle indie heavyweights Maximo Park - and 1100 eager heads bid fond farewell to the much-loved, Australia-bound keyboardist.

Doubling up as the band's first show of 2019, tonight is, above all else, a breathless tribute to a musician who has played no small part in just how convincingly Maximo Park have weathered the giddy squall of the mid-2000s to become one of the country's most consistent and impassioned indie bands. From 2005's A Certain Trigger, right through to 2017's stellar Risk to Exist, Wooller's deft melodic sprees have burrowed deep and hit home hard.
As was hinted at on social media in the lead-up, several deep cuts handpicked by Wooller take centre-stage tonight. Sitting back-to-back with the likes of big-hitters including "I Want You To Stay", "Our Velocity" and "Apply Some Pressure", "Unshockable" from Our Earthly Pleasures and "Calm" from 2009's Quicken The Heart prove just two deafening peaks in a set that, not only catering to the fist-clenched delight of tonight's sold-out mass, clearly means everything to the band. Striking a midpoint between slick and unreservedly sentimental, each song, bar none, is delivered with rapt intent.
Typically spry and lightning rod-like from the off, frontman Paul Smith navigates the sense of occasion by prefacing most songs with an anecdote or (with tongue firmly lodged in cheek) wry jibe at Wooller's departure after 19 years. Camaraderie aside, this evening is, of course, a real heart-stung affair, and it's something Smith's closing speech touching on the band's strong bond of friendship and Wooller's crucial role in Maximo Park, up until tonight, drives home. Across a twenty-song set, cresting on gems such as "What Equals Love?" and the rarely-aired "This Is What Becomes Of The Broken Hearted", the band's taut and intuitive chemistry comes into sharp focus.
With Smith, agog as ever, reminding the crowd "Without you, we are virtually nothing" Maximo Park bow out on "Going Missing" and bookend one of their most significant chapters to date. The question as to who will fill the looming Lukas Wooller-shaped hole in the band remains unclear, as of yet. What is certain is that tonight's send-off was note-perfect: a sentimental adieu without descending into syrupy histrionics, and a resounding celebration for a friend, first and foremost, on his onward journey.