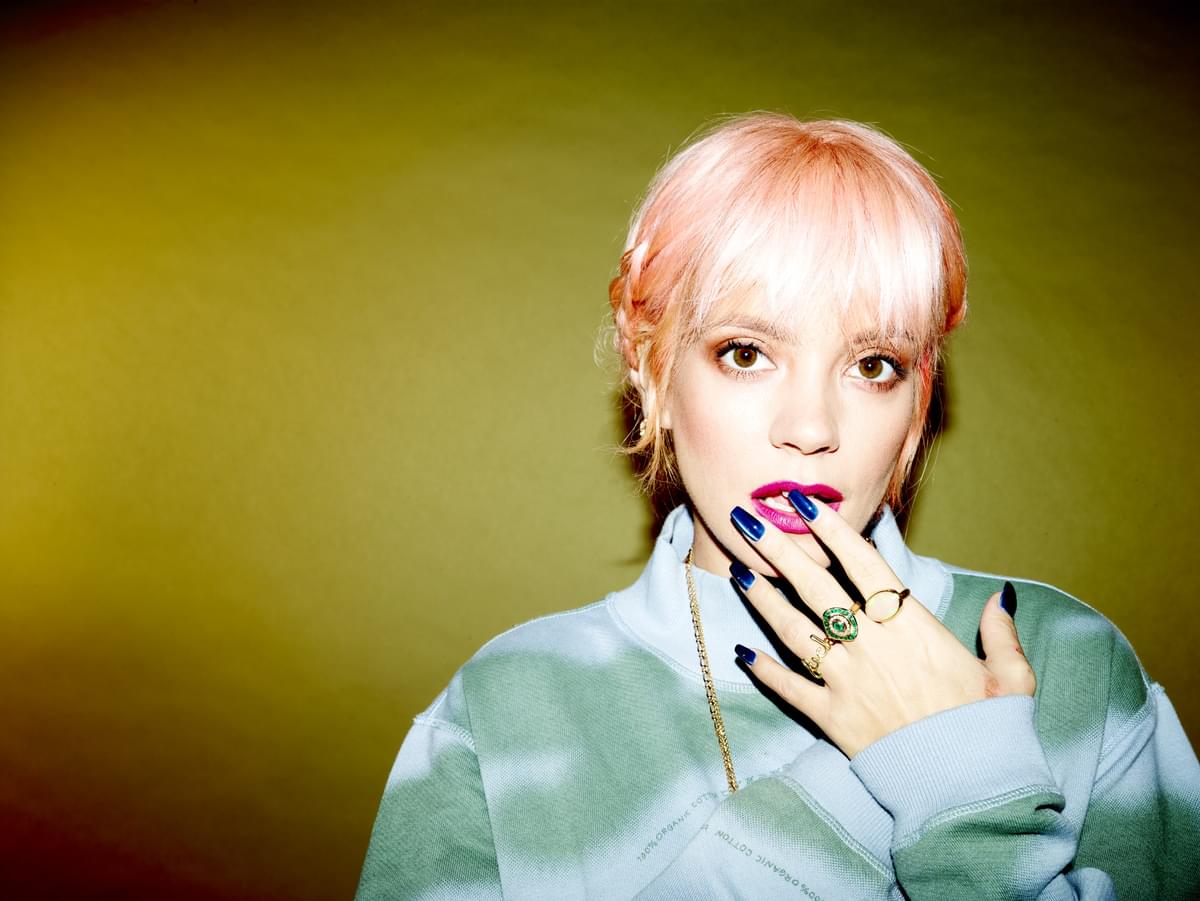 Lily Allen was more herself than ever at The Roundhouse last night
"Lily, Lily, Lily Fucking Allen" rings through a sold-out Roundhouse moments before the 33-year old Londoner takes to the stage.
But who is Lily Fucking Allen? The Queen of Myspace and Nike Airs? Someone who's had high highs (literally) and low lows? A political activist? The maker of one of the best pop records of 2018? Possibly all of the above.
At this, the first of her two nights here and her first London show 'proper' since 2014, there are teens pressed against the barrier, Gen Zs in the middle and Millennials parked at the back, all with one thing in common - Allen's songs have soundtracked a point in their life.
Whether it's with lines like "My head can't always hold itself so high / What if inside I'm, dying?" in opening salvo "Come On Then" from 2018 offering No Shame, or her finale of "Fuck You" - released in 2009 aimed at George W. Bush but now shot directly at Donald J. Trump - she's never shied away from subjects of politics, the darker side of relationships, and having 'messed up mental health'. In fact, she did so way before it was the done thing for modern pop musicians to write so candidly and commentate on the political landscape.
She's a chronic oversharer too, telling the audience on more than one occasion how she's desperate for a wee, but it's this ability to both wittily and heart-wrenchingly write herself into the most nakedly relatable situations that has given her staying power as a musician. The people who love her do so passionately, because they see a bit of themselves in her too.
It's hard to fathom that No Shame is just her fourth LP in 12 years. "Smile" and "LDN" from her debut back in '06 still sound fresh as ever, with their ska and reggae tinged beats, while "Trigger Bang", the lead single from her latest record, is as good a pop song as 2018 could muster.
As she leaves the stage with spring in her step which screams that she's missed the kind of adulation poured on her tonight, we should revert back to the question; who is Lily Allen? She's just unapologetically herself, like she always has been.
Get the Best Fit take on the week in music direct to your inbox every Friday