-
Photos by Rich Thane | Words by Rich Hughes
It's been a while coming… unlike Mr. Richard Thane (here and here), I've not had the pleasure of seeing Fleet Foxes live yet. I've lived with the album for, what feels like, a lifetime. It's become an essential album, one I turn to frequently when I want to drift away and escape from the confines of my Credit Crunched life. And yet, as I approached The Junction on a freezing cold night, I was worried. I know these songs inside out, how will they translate live? Will the vocal harmonies still resonate so spectacularly? By the hushed expectation of the crowd, I don't think I was the only one with these concerns…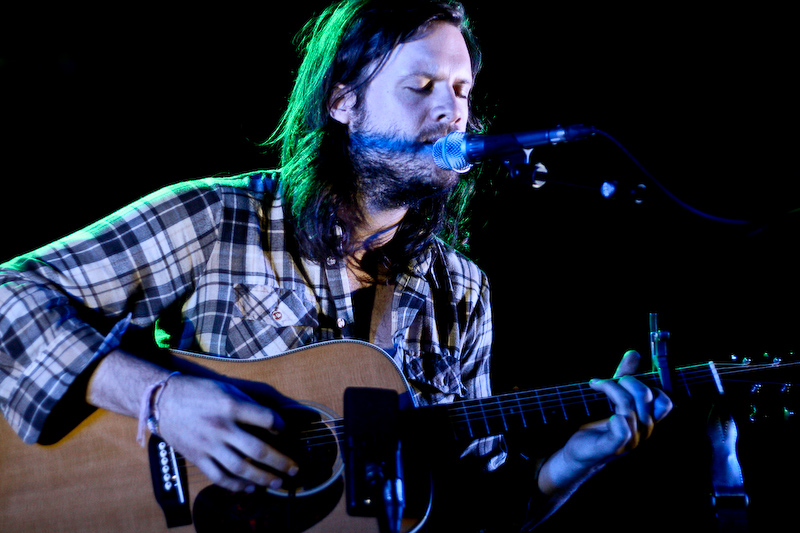 Before my impossible question was answered, we were treated to J. Tillman. Why this man isn't pulling in crowds and selling barrel loads of records himself, I fail to understand. His sparse, beautifully crafted music relies heavily on his voice – a hushed, throaty voice that seems to come from Heaven itself. It also helps that he's got a good line in jokes and seems really enthused that there are members of the crowd who actually know who he is. Joined by his lady friend and the Fleet Foxes crew for a couple of more up-beat numbers, it's testament to his skill that all these songs stand up on their own. A brusied and battered beauty that will hopefully land the man some more fame next year when he releases his new album on Bella Union.
A quick shuffle around in the crowd, and the place is absolutely rammed. I've not seen the Junction this busy for some time. The crowd are eager to see one of the years most hyped bands. Indeed, Fleet Foxes are one of the few acts that actually deserve the great words written about them. And then they appear. Shuffling on stage, there's a mixture of quiet reservation and even some relief that this is the end of their current UK tour. But even if that was on their minds, they didn't let it hold them back.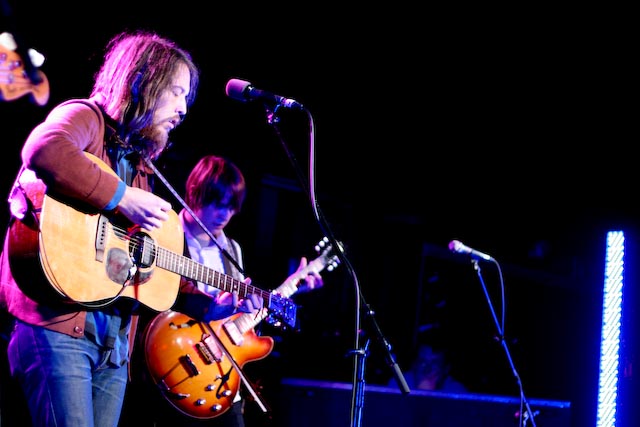 A stirring beginning of 'Sun Giant' may have been slightly dulled by the volume of the PA turned up a touch too loud, but that was quickly rectified as Fleet Foxes breathed new life into their material. My worries about knowing everything too well were soon quashed. Each song was delivered with a touch of humanism, Robin Pecknold's voice maybe showing signs of a long tour, but it showed a depth and additional power that isn't on the record. But it's those vocal harmonies that are still resounding in my head the following morning. Not since the days of Crosby, Stills & Nash have harmonies so rejoiced a crowd. We're treated to some solo covers by Pecknold and even some quality heckling, though I'd probably like to forget certain aspects of it as the tongue of a few were loosened by too many cans of Red Stripe.
But what tonight showed was that a great band will ALWAYS be a great band. Their ability to give the songs that this crowd have been listening to for nearly a year a new life was the success tonight. That, and showing everyone present the personality that went into them in the first place.