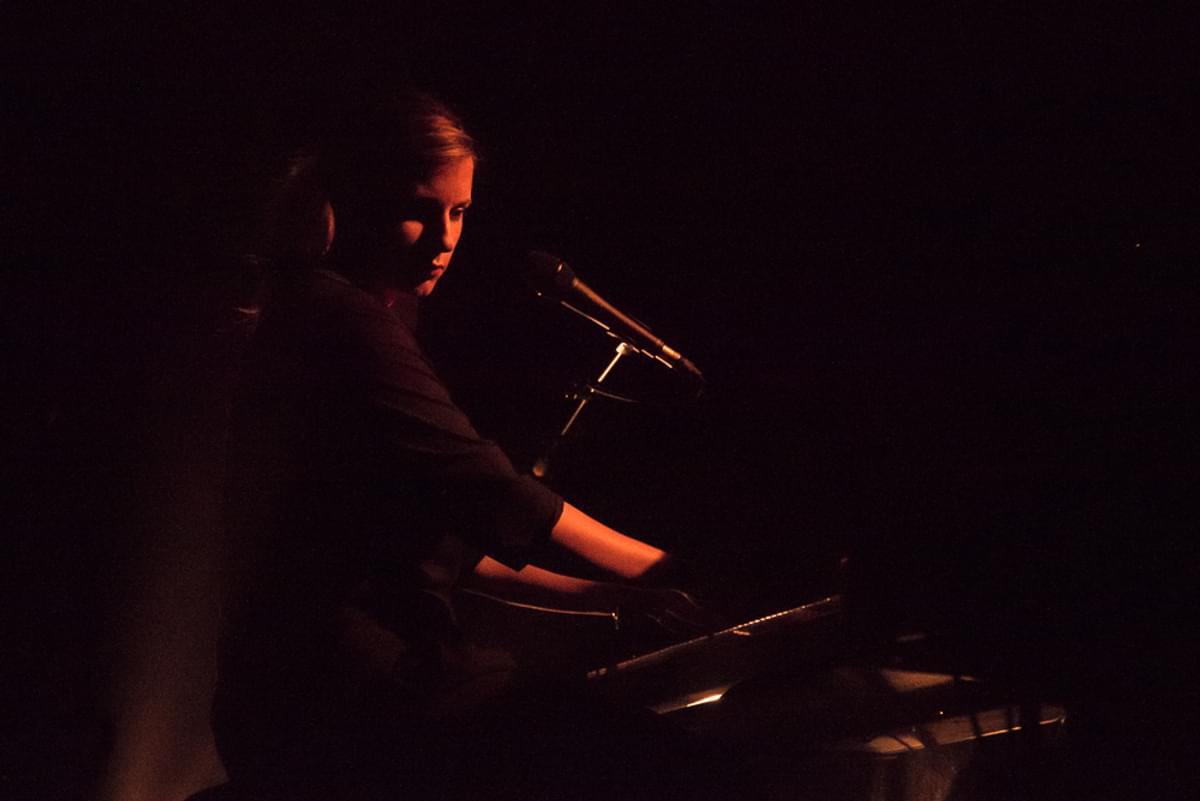 A Voice For People In Trouble: Susanne Sundfør, Live in London
Susanne Sundfør has had a varied career. From piano and voice recordings, through experimental synth compositions, to the outright pop bangers of her most recent records, she constantly pushes herself into new modes of working. Following her breakthrough album Ten Love Songs (a breakthrough for listeners in the UK, that is - she has long been incredibly famous in her home country of Norway) she has pivoted again this year with the sparse and sad Music For People In Trouble - a collection of largely acoustic recordings.
Tonight's set is configured for this material, performing more or less alone (with some accompaniment from one other musician) - switching between piano, acoustic guitar and soft synth tones. Her poppiest material is completely abandoned, devoting the set to her newest and her oldest material; middle period albums left alone almost entirely. It makes for a beautiful and cohesive set, rediscovering herself as a folk-based storyteller with old stunners like "Dear John" nestled up against new soundscapes like "Mantra".
Although we have gotten used to Sundfør singing across strident synths and pulsating beats in recent years, tonight's arrangements prove that you don't need to be brash to be big. Sundfør's virtuosic playing (another thing that's been easily masked in recent recorded output) along with the emotional charge of her performance are more than enough to completely envelop and engulf the audience. The piano runs are thrilling, the harmonies are haunting, and the slow build and release of these pieces are all the more powerful for their subtlety. The sets of strobes, dry ice and euphoria were certainly fun, but the more delicate nuance of a set like this suggest we're getting newer layers still of Sundfør's artistic maturity.
One of the most obvious standout aspects of a stripped-back Sundfør set is her voice. It is truly incredible, sporting a range of which most singers can only dream; delivered with complete effortlessness. When she performs her electronic material in full force, the almost uncanny perfection of her voice is difficult to divorce from the wider layers of synthetic sound. Tonight, the acoustic instruments and sparse arrangements offer a contrast which highlights how astonishing her voice really is. She can move from the barest whisper to the most overpowering, soaring majesty in the same breath, with the tone and sustain of her voice so perfect as to genuinely seem inhuman at times. It would sound almost pre-programmed if it weren't so emotive.
Unsurprisingly, she puts her voice at the forefront of set closer "Trust Me" - standing centre stage for the first time in the whole evening, playing no instrument at all. Set to a few of her accompanist's synth chords, her voice loops through the melody, expanding and ascending through the acoustics of the old church. It's a cinematic and fitting finale, showcasing the aspect of Susanne Sundfør's music which ties together all of her songwriting to date, whether it's electronic pop, acoustic folk, or something else entirely: her powerful and unmistakable voice.
Subscribe for news and competitions