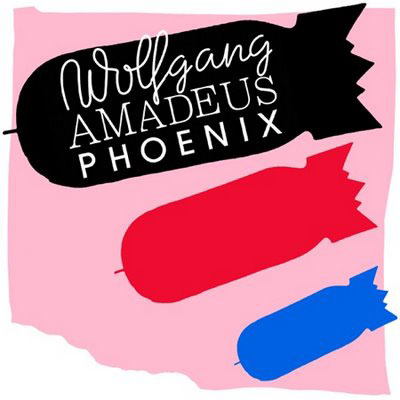 Wolfgang Amadeus Phoenix,
the fourth album from French indie-rockers
Phoenix
, delivers no surprises. It's yet another Phoenix album stuffed full of alternative pop tunes that tread that precarious line between likeable and intelligent so deftly that you have to wonder if they're channelling some sort of mysterious energy from another dimension where everybody is cool and French and hangs out with
Daft Punk
. And if that's starting to get old, they really don't seem to care.So what to expect from a band who have apparently discovered the secret to walking on musical water amongst their cult following? Another album much like the others, essentially. Which might not be such a band thing, since there's evidently a certain population of pretty young things out there who wont mind a bit. Phoenix are a band who seem unable to do much wrong, and while they're not exactly taking any risks here, admittedly at times the results make it monumentally difficult to hold it against them.The formula on
Wolfgang
is much the same as on previous efforts, electronic tricks gently infuse with upbeat, melodic, carefree everyday indie tunes, lightweight but on occasion intensely loveable and doused with a distinctive amount of the effortless chic that the band have become known for.While it's almost impossible to figure out exactly what vocalist Thomas Mars is saying on album opener and first single 'Lisztomania', the gratifyingly chunky production and cascade of hooks dares you not to play it again. And so it continues for much of the album. A relatively brief foray into instrumental exploration on two-parter 'Love Like A Sunset' actually turns out to be something of a mid-album lull. Elsewhere smooth and sassy soft-rock tunes like 'Lasso', 'Rome', 'Countdown' and 'Girlfriend' shimmy past in a happy procession that manages somehow to remain sweet but not saccharine- which given the overall shiny, upbeat composition of Wolfgang is something of an achievement.Many will assume that they like this album before they even hear it. For once that's probably a safe bet. It's not going to blow any minds, but for some it wont have to work very hard to stay on play rotation until the next Phoenix record, packed with uplifting sunny-day soundtracks as it is.
88%
Phoenix on MySpace