Nancy Elizabeth – The Borderline, London 21/11/09
Despite it being a cold, wet and windy Saturday night, a fairly modest crowd amassed at London's Borderline to watch Nancy Elizabeth headline.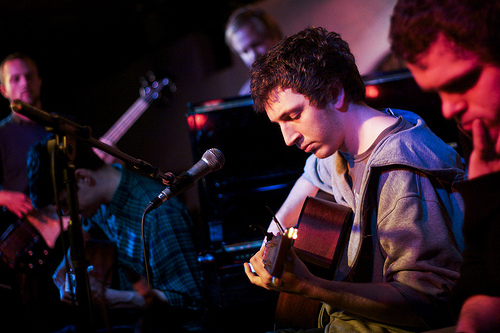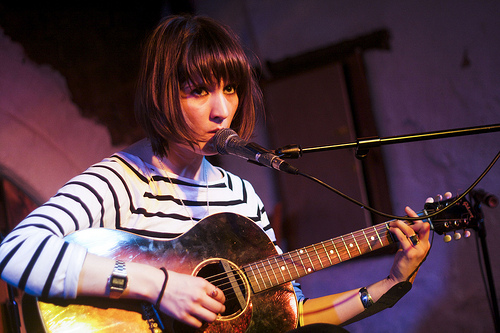 Opening the show were instrumental six piece Message To Bears. Led by Jerome Alexander they played an enjoyable half-hour long set of gentle, textured, ambient songs. Next was Cate Le Bon, who trooped through a set despite feeling well under the weather. You couldn't help but feel a bit sorry for her; the chatter from the back of the room was contending with her quiet, dark, lyrical folk tunes. She powered on regardless, playing songs from her 2009 release Me Oh My.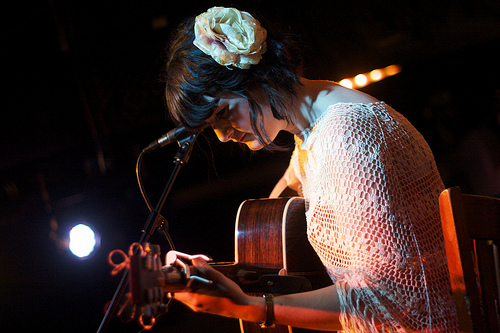 Leaf Label's Nancy Elizabeth is a very likable character. She was cheerful and her light hearted banter was very endearing. She has an excellent voice and displayed her talent switching between playing the guitar, harp, piano, and performing one (particularly brilliant) song by using her chair as a makeshift drum kit.
Photos by Anika Mottershaw