Little Simz remains unstoppable with the cinematic storytelling of Sometimes I Might Be Introvert
"Sometimes I Might Be Introvert"
Release date: 03 September 2021
Album of the week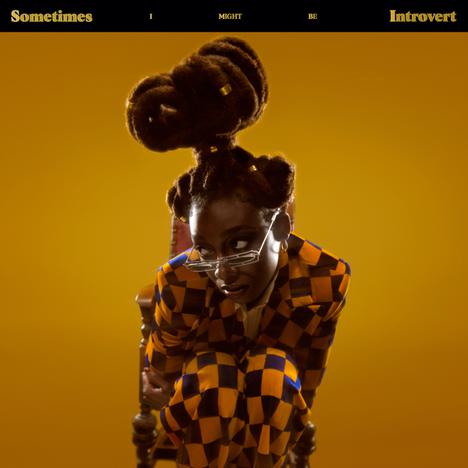 With her blessings seemingly endless,
Little Simz
looks set to enter the Hall of Fame with the cinematic storytelling of Sometimes I Might Be Introvert.
Delivering yet another Album of the Week, Simbiatu Abisola Abiola Ajikawo is continuing her evolution. Spanning 15 epic tracks punctuated by four interludes and only three features (Cleo Sol and Obongjayar, alongside a spoken word contribution from Emma Corrin), Sometimes I Might Be Introvert is a bright example of both authenticity and creativity.
Calling Simz simply a 'rapper' would be to ignore the skills and abilities she exudes within art as a whole, including but not limited to: acting, directing, and writing. Granting a window into the true origins of hip-hop music jazz, blues, soul, funk, rock 'n' roll and gospel, Sometimes I Might Be Introvert is a roulette board of sounds and imagery, surprising with every turn. Scored out of an immeasurable imagination, it centres her experiences as an artist with over a decade of experience and knowledge in the music world.
With Sometimes I Might Be Introvert, Little Simz has switched a dial on her TV set, going from black and white to technicolour. While her last outing - 2019's GREY Area - pictured her in the dark and vulnerable, now we find her in the loudest of yellows holding herself on a wooden throne. Although Simz may represent so much confidence and bravado, the title reminds us that being an introvert and empath are her greatest allies.
Going by the two singles and accompanying visuals premiered in the last few months, Sometimes was always going to be a project bubbling with grand almost shocking musical power - and deliver it does. From the brass to the strings, Simz's compositions - and production by Inflo - are so mighty that they would make a classical composer blush, and there's none more powerful than the rallying war cry horns of "Introvert" - Simz's call to arms.
As Sometimes progresses, while any past work of Little Simz's has been full of fighting talk, it becomes clear that this is an album made to properly showcase her versatility, voice and soul. Talking family, trauma, the industry and her peers, Sometimes I Might Be Introvert is tactical, theatrical, and is the product of 100,000 hours spent honing her craft resulting in a body of work with heart, and its head firmly on its shoulders.