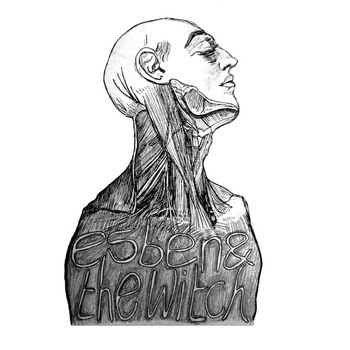 Hailing from Brighton, Rachel Davies, Daniel Copeman and Thomas Fisher's dark and brooding sound has been cropping up on countless musical radars for quite some time now. Taking their name from a notoriously cruel Danish fairytale, the Nightmare Pop of
Esben and The Witch
has been championed by the likes of The XX's Oliver Sim, not to mention by TLOBF since way back in May of last year. Since then
Esben and the Witch
have perfected their art, having supported the likes of Deerhunter and The XX, as well as playing a stunningly eerie set at End of The Road Festival.With only 5 tracks to sink your musical teeth into,
33
offers up an incredible melancholic slice of post rock that channels the likes of Portishead, Bjork and Thom Yorke. Set against hauntingly subtle keys and electronic crackles, Rachel's ethereal vocals create a dramatic soundscape filled with fairytales and romance. 'Marching Song' is a beautifully crafted number that leads us from a gentle beginning of guitar strums and drumstick clicks to screeching, pounding climax of drum thuds and ever-increasingly layered vocals. 'About This Peninsula' delves further into the depths of generated noises, with a mechanical low-fi harsh coldness that is counteracted by Rachel's sensual, crisp, howling vocals.With a UK tour lined up for February, and with an ever-growing fan base, 2010 is set to be a very interesting year for Esben and The Witch. You can download
33
for free over on the
Esben and The Witch website
. A new single 'Lucia, At The Precipice' is due for release via the Too Pure Singles Club on February 8th.