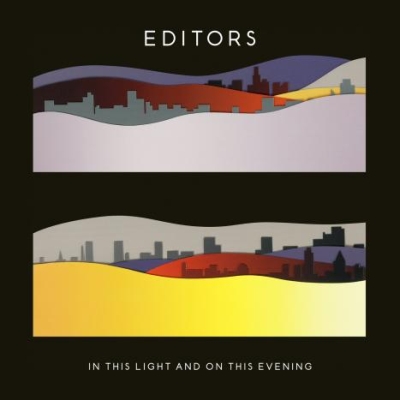 Having built a substantial audience with their first two albums,
Editors
burst back with promises of new directions and a rawer sound. "I swear to God I heard the Earth inhale" is Tom Smiths portentous opening gambit and as the synths swirl and snake around the doom laden vocal, it really does sound like
Editors
are set to deliver on their promise. As an opener, 'In This Light and On This Evening' builds from its simplistic beginnings to a fantastic calamitous post rock beast. Immediately reminiscent of Pink Floyd, Mogwai and of course Joy Division, could this be the moment Editors traverse back from chart botherers to darlings of the navel gazing critics?'Bricks and Mortar' retains the Synth heavy sound pinched straight from the Terminator soundtrack, but is more akin to the Editors found churning out
An End Has a Start
. As the album progresses, so Editors regress further and further back to their comfort zone. Lead single 'Papillon' still relies on an electronic sound but lyrically things haven't moved on from their first two efforts with themes of lost love, Godliness and feeding dogs abounding.Just as the familiarity borders on contempt, 'Eat Raw Meat = Blood Drool' is thrown down as a late curve ball to challenge the Editors audience, to once more sit up and take notice. Its something of a bizzare stomp-athon that reverbs around a central vocal hook that is interlaced with a more bitter and spiteful vocal delivery.There is a sense of grand ambition in this offering from Editors and a feeling that they wanted to make a career defining album. Ultimately they have fallen just short, partly because Smiths vocal delivery is by now too familiar, and the lyrical songwriting hasn't progressed sufficiently to differentiate this from either of their first two albums. Having said that, the opening track is an epic statement, ending as a wall of noise that would sit comfortably on any 2009 best bits compilation.
Editors on Myspace