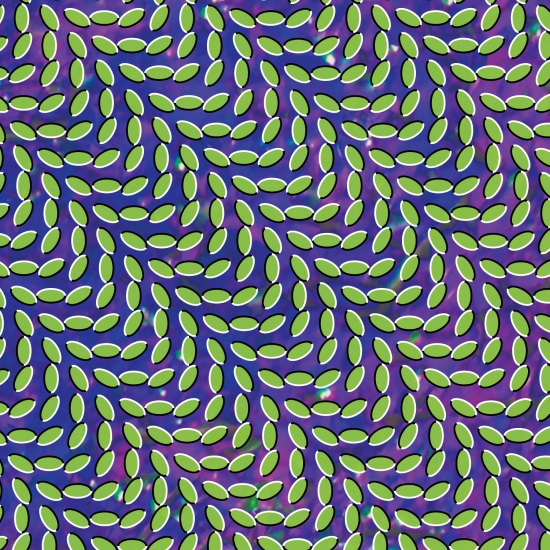 On the 3rd December, I was one of the few handful of people lucky enough to hear the brand new (9th, if you're counting) album from Baltimore, Maryland's finest, Animal Collective at the not-so top secret location of 'Plastic People'. It's called Merriweather Post Pavilion and it's not out until January 12 and no, that's not my pee on the floor due to the sheer excitement and anticipation I was feeling. It's...er… just been raining next to my feet...
Having already heard some of the material live on their last few London concerts and pretty much falling in love with a lot of the songs, including the recently available album closer 'Brothersport', thanks to the internets (Not Grizzly Bears blog I must add) I was intrigued to hear how the final recorded, mixed and mastered end product sounded. Of course no listening party would be complete with people talking all over the record and paying absolutely no attention to the music but I'll do my best!
Arriving just before it all kicks off, I make myself comfortable with a glass of wine and wait patiently. Then this ambient hum gets louder and louder. It sounds ancient. I know this noise. I'd heard this track when it was under the moniker, 'Dancer with flowers in her hair'. It's now called 'In The Flowers' and opens Merriweather. A noise not too dissimilar to a far away train coming closer and closer as it creeps in to the mix. An absolutely delicious acoustic guitar refrain repeats again. And again. Avey Taye sings about getting high, having good rhythm, and missing his wife before the sounds erupts into pure heavenly ecstasy as synths swirl and the bass disturbs your stomach. The climax is almost brutally hypnotic. People are nodding with approval. The other heads are simply swaying from side to side transfixed to the music. It's a genius start to the record and, just WOW. Fuck.
The Panda Bear inspired 'My Girls' sounds ethereal and tightly packed. Beginning with swirling piano and lively vocal samples, it boasts a thriving break that is irresistibly danceable. 'Summertime Clothes' sounds so infectious that you could see American children dancing to it on a hot day in Brooklyn, to water from fire-hydrant stations. One of my personal highlights from the record is 'Daily Routine'. Panda Bear contributes his refined and reverb-drenched vocal as keyboard notes speed up, speed up, stop, speed up until it nicely comes together. It sounds completely insane but perfectly normal in context for the music they make. One thing that dawned on me very quickly is just how much the group progressed again with his record, musically and sonically. Its sounds dynamic but never a challenge. Perhaps they are becoming more accessible to the masses as the vocals and lyrical structure become more apparent, coherent and understandable for the listener but it's not in any way detriment to the music. It just displays the natural evolution of the group I suppose.
The tail end of the record winds down with the slow and unwieldy 'Taste' and 'Lion in a Coma' displays terrific hollow tones driven by a didgeridoo, but it would be rude to finish on such a somber note. Thankfully, 'Brothersport' raises the tempo and pure insanity stakes with its repeated mantra ("Open up your - Open up your - Open up your – Open up your door!") with its child like naivety and enthusiasm and techno beats. It plays out on what seems like an endless loop before breaking down to deep and heavy bass and screeching blips that ping to the acid-house trance beats. In a perfect world, club goers worldwide would revel in this euphoria from the dance floors of Ministry to the foam-soaked cages in Ibiza. Sublime.
I remember a wise man once said: "Ultimately, I would prefer to listen to this record on repeated listens and in a more private environment. Listening to the record while a hundred or so people chat away isn't exactly the most ideal conditions to fully absorb the music I'm sure you'll agree, but from what I heard, and what I remember, this record has definite moments of instant genius, but it's the more subdued tracks which I'm intrigued and keen to listen to again." – That was me. In fact, at the last listening party I went to (FYI, TV on the Radio). But I repeat my statement. It would be an injustice since the songs are so lushly layered that they need sole attention and a quality pair of Sennheisers. I can't wait really.
But on first impressions, I'm pretty certain that when end-of-list-season comes around again in 2009, this bad boy will be topping most of those polls, mark my words.
Animal Collective on Myspace