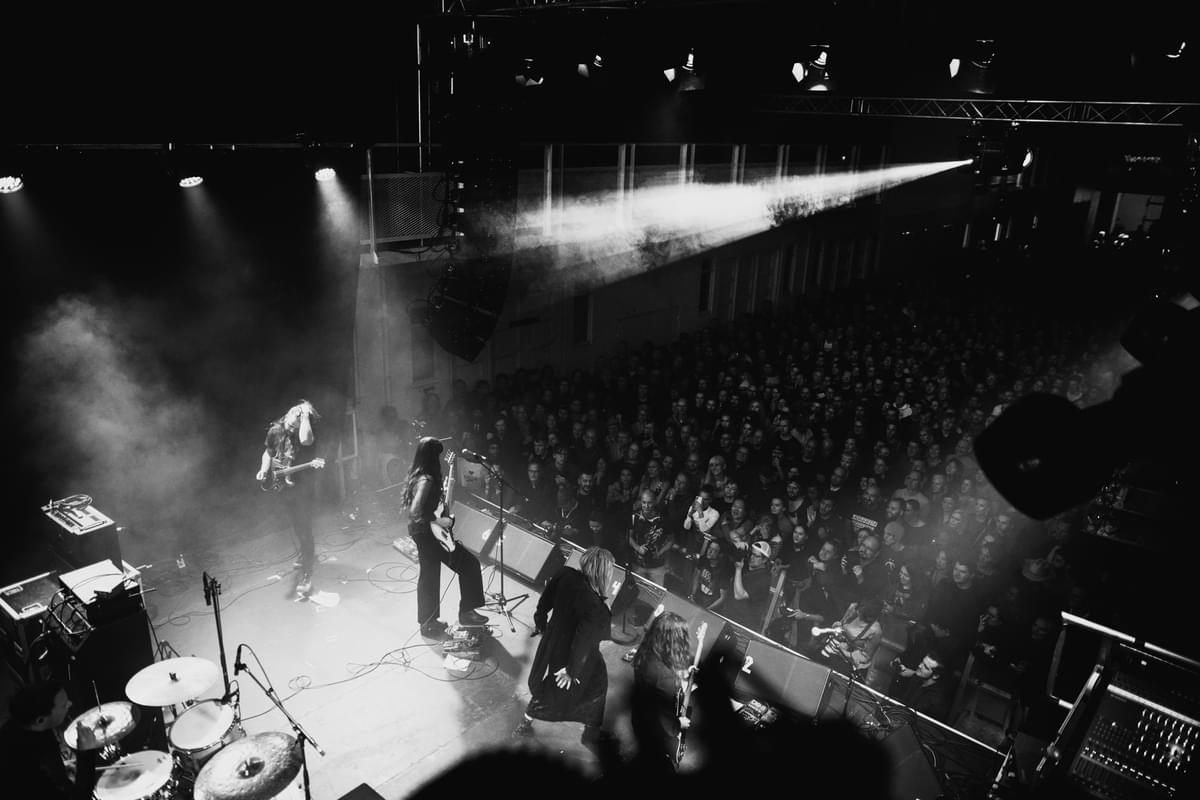 Mammút and Kælan Mikla announce gig to combat all-male Rokk í Reykjavík line-up
Iceland's Mammút and Kælan Mikla are uniting with other female-led acts for a special gig later this month to combat the all-male Rokk í Reykjavík 2022 line-up.
Last Friday (2 September) Mammút announced a co-headline show with Kælan Mikla, which is due to take place on 16 September with other performances from Gróa and Börn.
The female-led event will take place at Reykjavík's Gamla Bíó, and is a response to the all-male 2022 line-up for Rokk í Reykjavík, which takes place on the same weekend.
According to The Reykjavík Grapevine, Mammút bassist Ása Dýradóttir said, "We had planned on putting on a show at Gamla Bíó this fall, in order to play songs from our newest album Ride the Fire live, in a mix with our other albums. We had wanted to play a back-to-back show with Kælan Mikla for a long time and asked them to join us. When the announcement of Rokk í Reykjavík was public, with tons of bands (many of our friends and favourites) allegedly portraying the cream of rock music in Reykjavík, and not one of them was female, we decided to ask the great female-led bands Börn and Gróa to join us."
Dýradóttir added, "Our gig at Gamla Bíó takes place the same weekend as Rokk í Reykjavík, but even though we're making an undisputed statement in light of that gig, it's not a male vs. female argument we want to spark since that takes the spotlight away from what we're creating: a fest of sound and vision, that really has nothing to do with gender. But the lineup surely emphasises the depth and variety of female artists in the Reykjavík indie/rock music scene. The gig celebrates women in rock, by accident or not."
Mammút and Kælan Mikla's show at Gamla Bió takes place on 16 September. Visit tix.is for tickets.
Get the Best Fit take on the week in music direct to your inbox every Friday