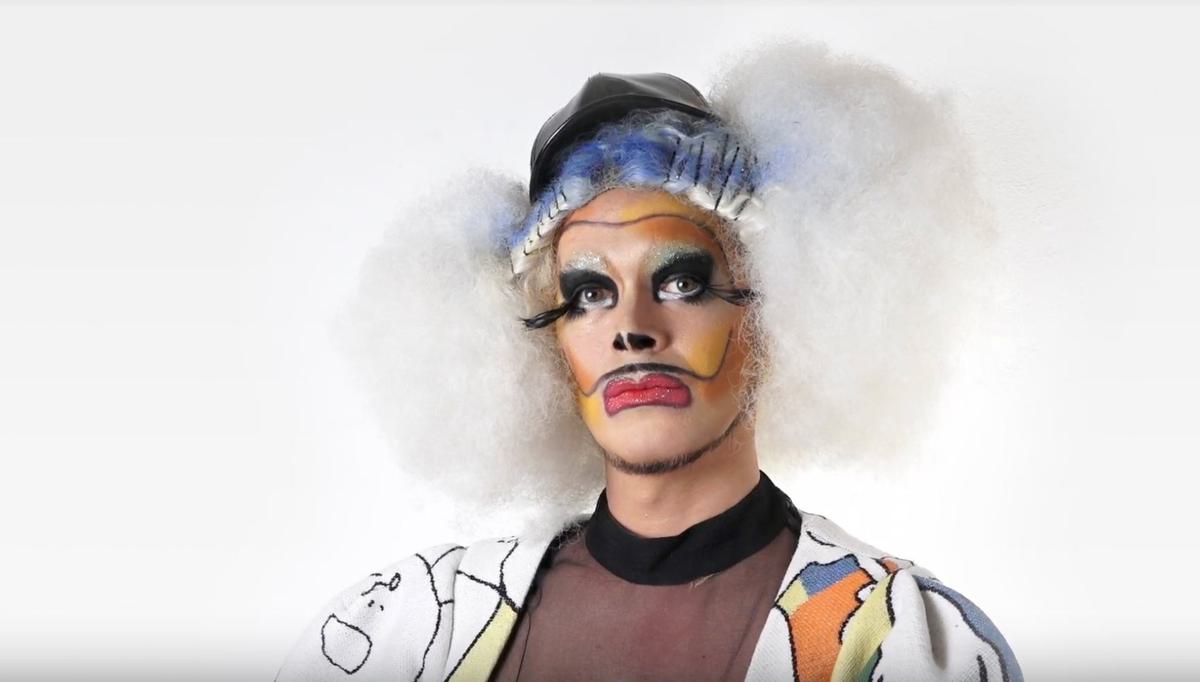 Woodpigeon's new video is a love letter to his "first real and truly queer family"
Woodpigeon - aka Mark Andrew Hamilton - has announced rarities collection with a new video for "Devastating" that pays tribute to the people and city who saved him.
"I wrote 'Devastating' in an apartment in Bath, in the home of a new lover who helped me get over the one to whom the song itself can be indirectly attributed," Hamilton tell Best Fit. "I was thinking about the dual meanings behind words and loved how 'Devastating' can be used to describe both something incredibly beautiful and in the next moment something monumentally destructive."
The video is a tribute to Hamilton's friends in Vienna, who rallied round him during bad times. "I think they're some of the most beautiful creatures I've ever known, and during my time living in Vienna I built what was for me the first real and truly queer family I'd ever experienced up to that point," he explain
The visual's director Lorenz Tröbinger is someone Hamilton says he wanted to work with for a long time. "His film Wattmarck was screened at a film festival here in Montréal (where I now call home) this summer and we talked about the concept here and made it truly collaborative," he explains. "The people in the video are figures from our lives – some of whom we both know, some of whom only one of us is familiar with. So in essence it's our love letter to a city that changed us both, and a truly collaborative one at that."
Tröbinger adds: "Mark had told me quite some time ago about the feelings and thoughts that went into 'Devastating', that are very much connected to Vienna, the city we both have lived in for several years...when we met in Montreal this summer we talked a lot about how we relate to it. To how this city can be so beautiful and terrible at the same time. Now that we both shared the experience of leaving it, even though I'll be going back to it, we knew we needed to collaborate on this"
"The people in the video are people that we share special memories with: beautiful ones, sad ones and also some terrible ones. Friends, either of Mark, me or both of us, lovers, former boyfriends. In a way the video is a love letter to them and to the city. A sort of sad but happy love letter."
Hamilton's also drops a collection of b-sides, demos, and remixes from Woodpigeon's 2016 album T R O U B L E, also called Devastating; out today.