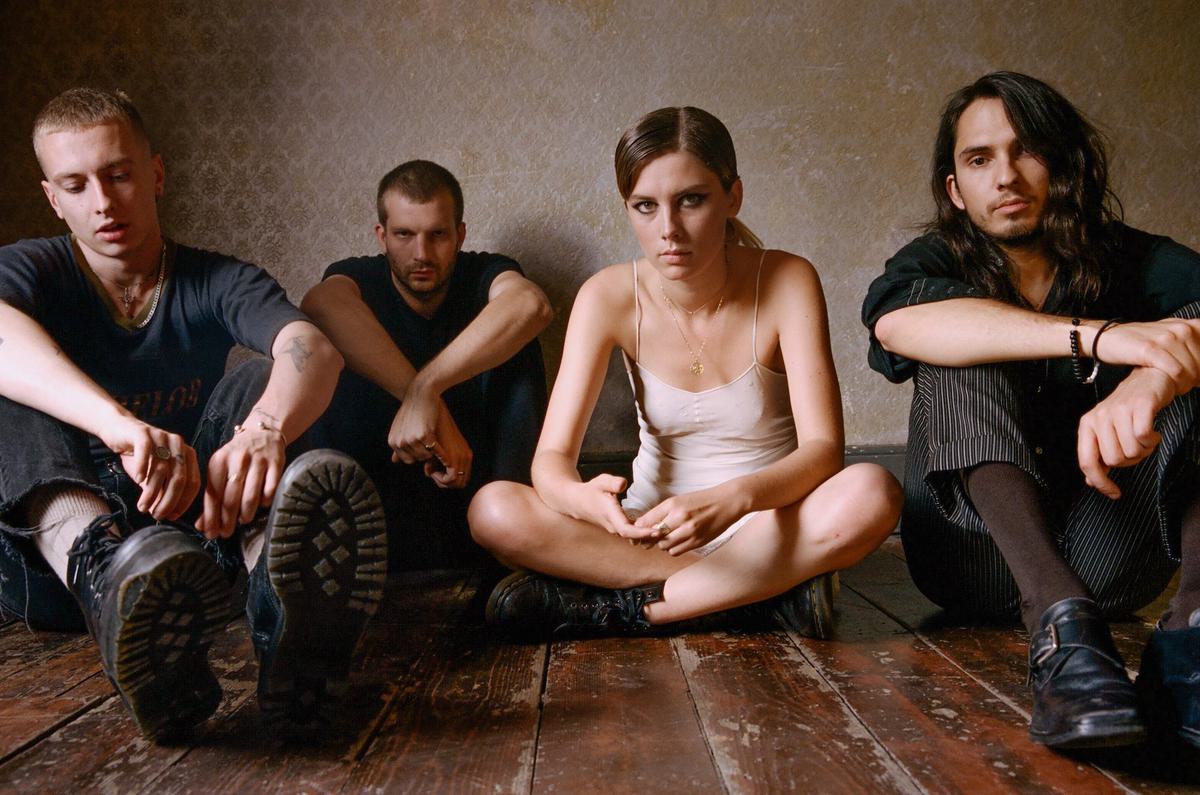 Wolf Alice, Everything Everything, and more design shirts to raise money for charity
The four acts follow in the footsteps of Foals, Chvrches, alt-J, Bloc Party, The National, and more in designing exclusive t-shirts for Trekstock, an organisation that supports young people with cancer through and beyond their treatment.
Check out the shirts below (clockwise from top left: Oh Sees, Wolf Alice, Royal Blood, Everything Everything).
Ellie Rowsell, frontwoman of Wolf Alice (who are readying second LP Visions Of A Life), has hand-drawn her design for the series, which is coordinated by the Yellow Bird Project.
"I tried to draw a werewolf but he came out looking all sad and vulnerable," Rowsell says. "I quite like the idea of things that are supposed to be menacing and scary showing their human, sensitive side - much like the Beast in Beauty And The Beast, so here is the loneliest werewolf on earth."
"We are incredibly grateful that our Yellow Bird Project has garnered support from some of the very best artists in the world," says Sophie Epstone, founder and CEO of Trekstock. "Every individual design, makes an invaluable difference to not only helping fund our vital services, but generating much needed awareness for Trekstock and the young adults with cancer that we support."
The shirts are all available now with 100% of the proceeds being directly donated to Trekstock. Get them from
yellowbirdproject.com
.