Yesterday (3 June) Whitney returned with a new video and song, "FTA".
After its release, the band revealed on Instagram that the single is a "reworking of the last song on our new album", before adding, "Lead single coming later this week."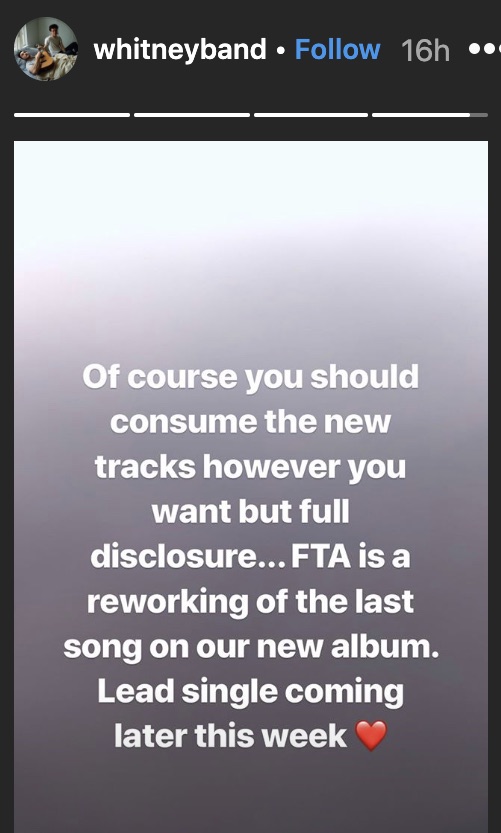 Whitney's second album will follow their 2016 debut, Light Upon The Lake.
Speaking to DIY back in April, Whitney's Julien Ehrlich said, "Every time listen to it I think, if people liked Light Upon The Lake, they are really going to fuck with this. We took our time with it; we didn't throw something together and it certainly doesn't seem like we're throwing a Hail Mary [aka a desperate, unlikely-to-succeed move] right now. I think we're doing something that we really want to hear and we think that people will want to hear, too."
"FTA" is available to watch on YouTube now. Whitney play London's Roundhouse on 29 November. Find out more.