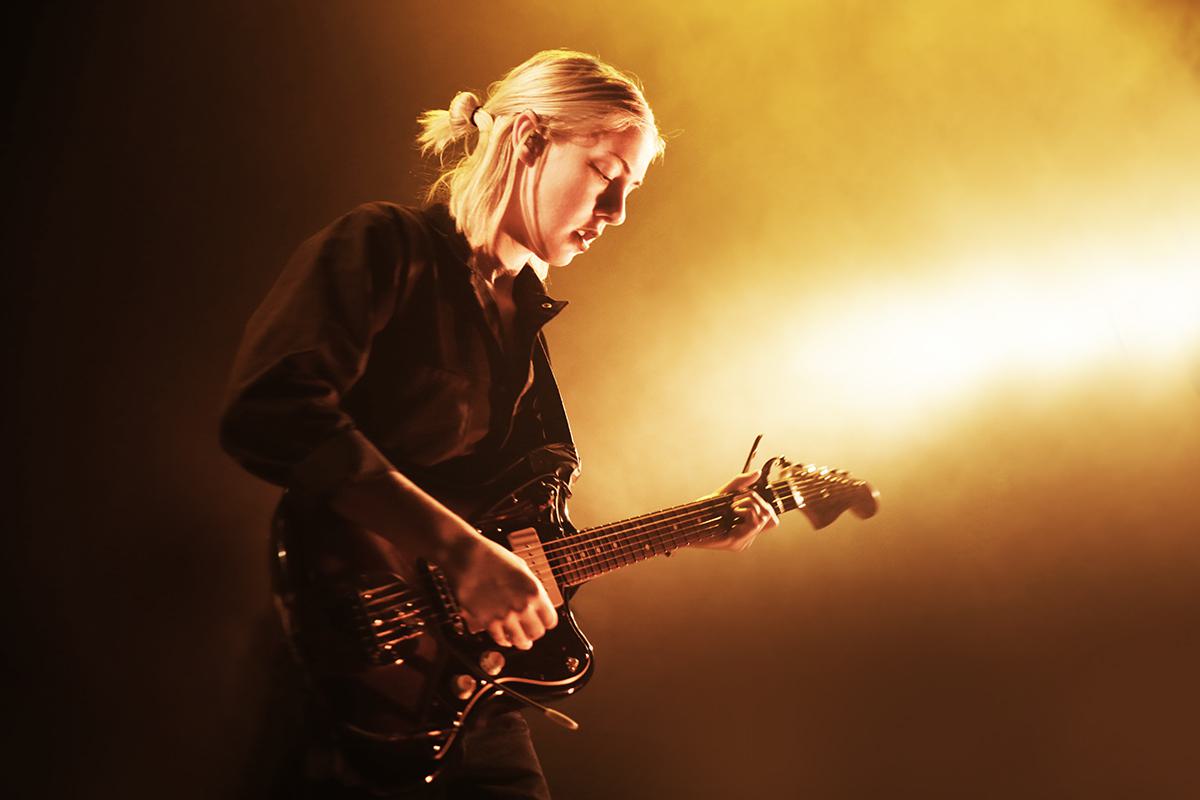 Torres opens up on "surreal" European tour cancellation following coronavirus pandemic
Torres has discussed her "surreal" experience with her European tour being cancelled amid the coronavirus outbreak.
Last week (12 March), Torres asked fans for donations on social media to help her and the band get back to the US from Europe.
After returning to the US last weekend, Torres has spoken to Pitchfork about the ordeal, revealing it was "really bizarre because we were having such a fun time." Torres, aka Mackenzie Scott, adds, "Two weeks into touring, you're finally starting to sound really tight. To have it just shut down like that is a bummer."
Scott found out about the travel bans being imposed on non-US citizens before her Berlin show last week, and says, "It all happened so much more quickly and drastically than anyone was expecting. To be overseas watching it unfold from the backseat of a van on our cell phones was very surreal."
The Silver Tongue singer/songwriter reveals that on the night of her Berlin show, her and three members of her band had the flu. Scott adds, "Right before the show, our opening act Katie Harkin told me that she was going home because of the repatriation for non-citizens [associated with the U.S. travel ban]... She's English but she lives in New York, so she was concerned that she wasn't going to be able to get back. She decided to go home, and I found that out right before the show. Then we played and it was the most fun show of the whole tour! It was awesome. Our spirits were very high. Then we got back to our hotel and that's when everyone started texting me."
Discussing her reaction to the travel ban after the show, Torres explains, "I got on the computer and started looking for flights. Every time I refreshed the page, the flights disappeared, and prices were going up every second. It was insane. We ended up driving to Amsterdam because we found a middle-of-the-night flight from Amsterdam to Moscow, then a six-hour layover, then into JFK, which was an 11-hour flight or something."
Opening up about the money issues, Scott says, "The stressor was already present. Making a tour happen for a musician like myself, who's not exactly making a lot of money at this point in my career, there is already a good bit of overhead. There's not any wiggle room. Let's just say, I was already projected to either lose money on the tour or barely break even—and that was before any of this happened."
Scott adds, "When I realized that I had to get home very quickly and that tickets were not going to be cheap, I knew I couldn't put it on the credit card we'd been using because it'd been maxed out already from hotels and travel expenses. The cash I made from merch was going directly into paying for gas for the van. I didn't actually have any money at all to spend. So I just asked people. I asked fans on the internet, which I've never done in my life. Asking for help in general is not really my forte. But I got so scared that we were going to get stuck."
On the support they received, Scott says, "people were so generous! I'm still trying to figure out what my plan is for thanking people, because it's the reason I made it home quickly and safely."