Michael and Emily Eavis posted a statement on the official Glastonbury account morning (18 March). The statement reads, "We very much hope that the situation in the UK will have improved enormously by the end of June. But even if it has, we are no longer able to spend the next three months with thousands of crew here on the farm."
The festival organisers also state that they would like to offer "all those people the chance to roll their £50 deposit over to next year, and guarantee the opportunity to buy a ticket for Glastonbury 2021." Read their full statement below.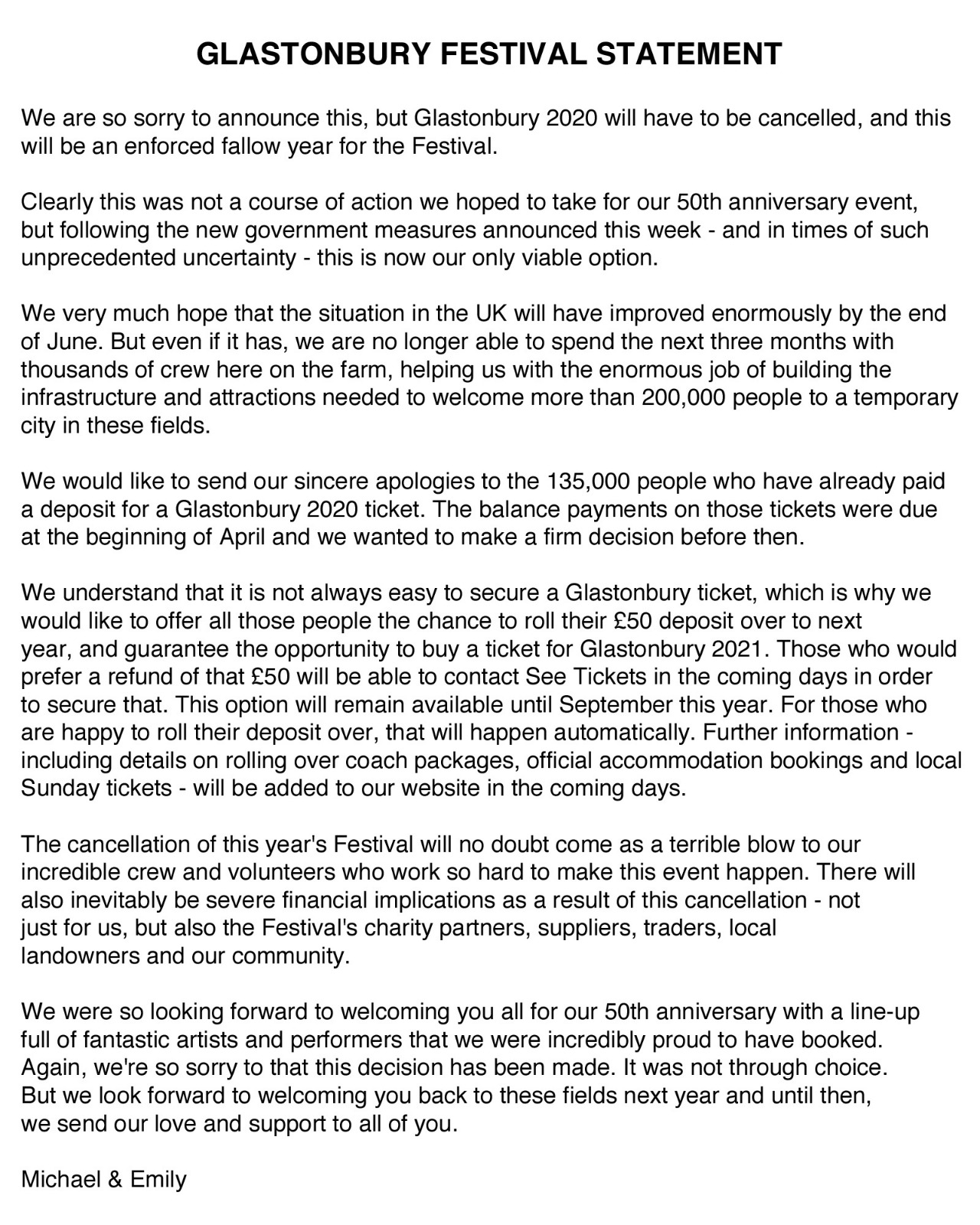 As well as Lamar, Swift, and McCartney, the Worthy Farm-based event was due to host performances from hundreds of musicians and artists, including Lana Del Rey, Thom Yorke, Kano, TLC, Phoebe Bridgers, and Charli XCX.
The iconic festival joins a long and growing list of British and international events being forced to take drastic measures due to the unprecedented global pandemic. Glastonbury 2019 saw over 200,000 people attend the festival, with staff, artists, volunteers, and more adding to that number.
Glastonbury 2020 was due to take place between 24-28 June. Visit glastonburyfestivals.co.uk for more information about refunds.