Robyn, JFDR, Kamasi Washington, Warpaint, and more are set to play The xx's upcoming Night + Day series in Iceland.
Gangly, Earl Sweatshirt, Sampha, Jagwar Ma, Mr. Silla, and lots more are also due to perform - as are The xx and Jamie xx. Robyn will be playing a DJ set with Mr. Tophat. Check out the full lineup on the poster below.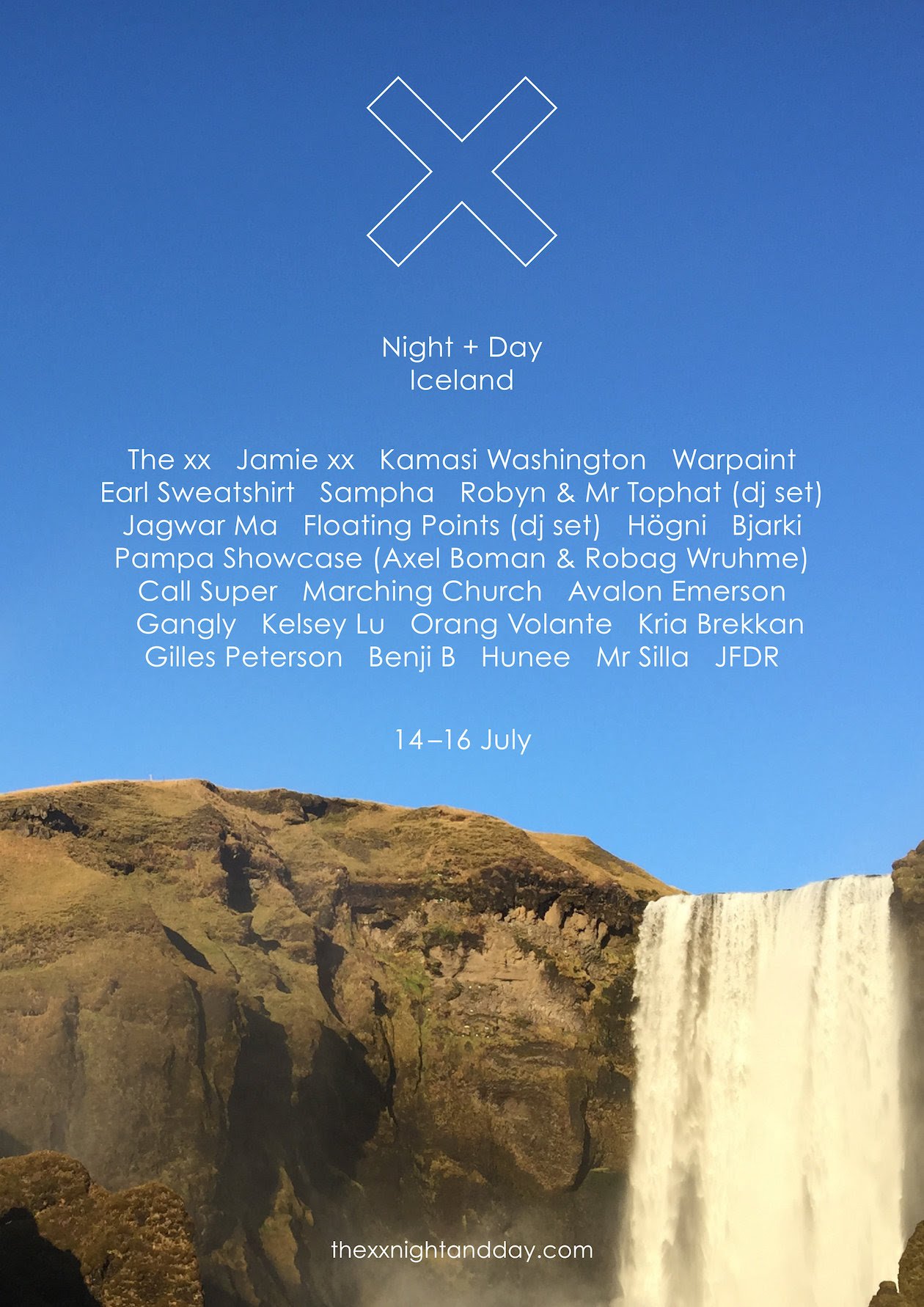 Night + Day Iceland takes place 14-16 July at Skógafoss, a picturesque waterfall a couple hours from capital city Reykjavík. It's the first time the landmark has ever been used for an event like this.
"We are beyond excited to bring Night + Day to Iceland, for a special intimate weekend of music beside the Skógafoss waterfall," explain The xx. "We fell in love with Iceland while recording some of I See You there a few years ago and we are so looking forward to returning and bringing some of our friends, from near and far. We hope you can join us there in July!"
The xx have already brought Night + Day to various locales across the globe, including London, Berlin, and Lisbon. In London the festival ran for eight days with The xx selling out a record-breaking week of shows at the O2 Brixon Academy.