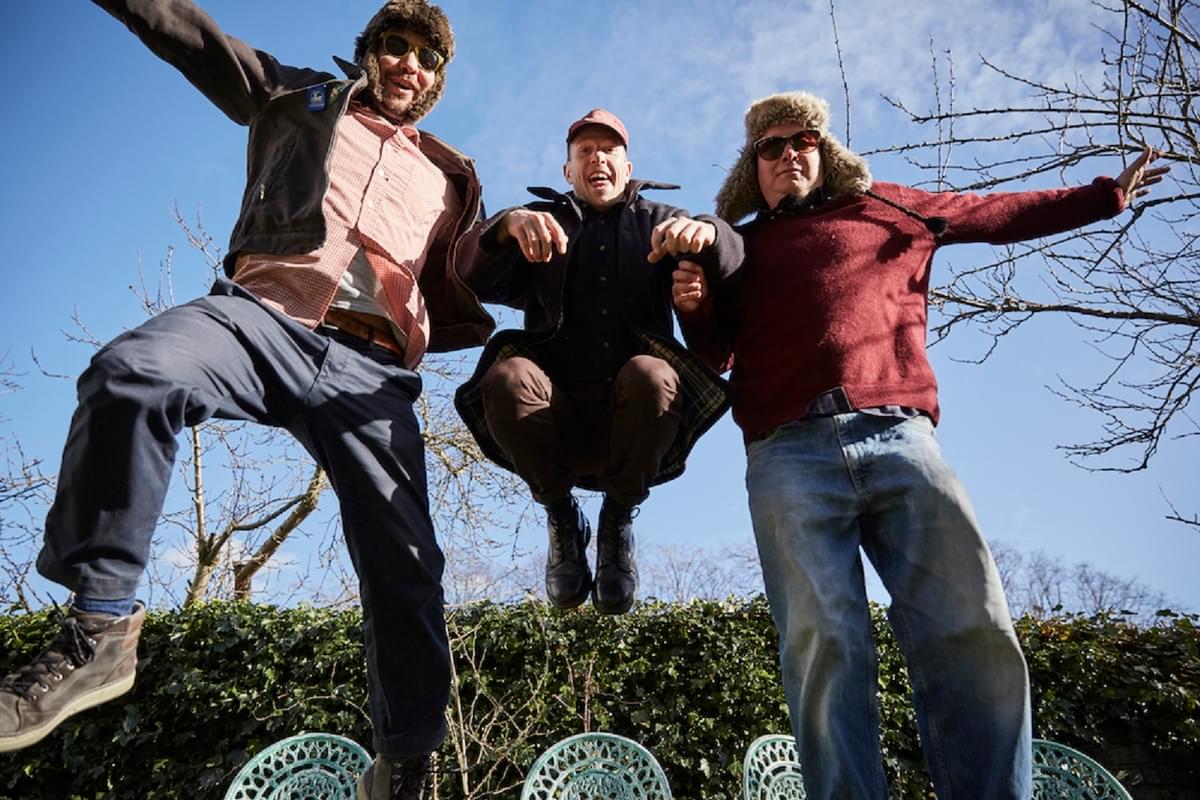 The Wave Pictures return with new song "Jim" ahead of two new albums in 2018
The Wave Pictures are back with "Jim", the first single from upcoming LP Brushes With Happiness (just one of two records coming this year from the band).
"The blues is very important to us." The Wave Pictures' Dave Tattersall says of the bluesy new song. "One of the questions we ask ourselves is: how do you play the blues without actually playing a blues? The blues is all about mystery, mystery as a fact of everyday life. What people call mundane is really magical, they are just blind to it."
Like the rest of the album, "Jim" was recorded in January late at night while "drunk and high... so as to be relaxed as possible". The group attemped to emulate the spontaneity of their favourite jazz and blues records, and so set about loosening all the strings surrounding them. As well as ingesting plenty of fun things, they entered the process without any real plans beyond the lyrics and kept the first take of every track.
"Listening to the album feels like being in a ceremony," Tattersall adds. "It takes you to that place. This is music that emanates from one group of people in one place in space and time. Listening to it is like being let in on a secret."
The group are following up 2016's Bamboo Diner In The Rain and A Season In Hull releases, as well as their work with Charles Watson of Slow Club as The Surfing Magazines.
The Wave Pictures are set to embark on a UK tour this summer, kicking off in Edinburgh on 14 June and ending at Oxford's Jericho Tavern on 26 June. Find out more.
Tracklist:
The Red Suitcase
Rise Up
Jim
Laces
The Little Window
Crow Jane
The Burnt Match
Brushes With Happiness
Volcano
Brushes With Happiness
is out via
Moshi Moshi
on 22 June.
Look Inside Your Heart
is slated for an October release.
Get the Best Fit take on the week in music direct to your inbox every Friday