Their set - which one fan described as a "greatest hits and ignore the fourth album" set - took place on the main Woods stage.
The Portland, Oregon outfit also premiered new songs 'Dead Alive', which saw a classic spangly Shins sound and driving rhythm chugged out under green and yellow lights, and "Rubber Balls".
Particularly amusing were trips to the urinals during the set, which throughout found 20 or so men relieving themselves while humming a soft cacophony of Shins melodies.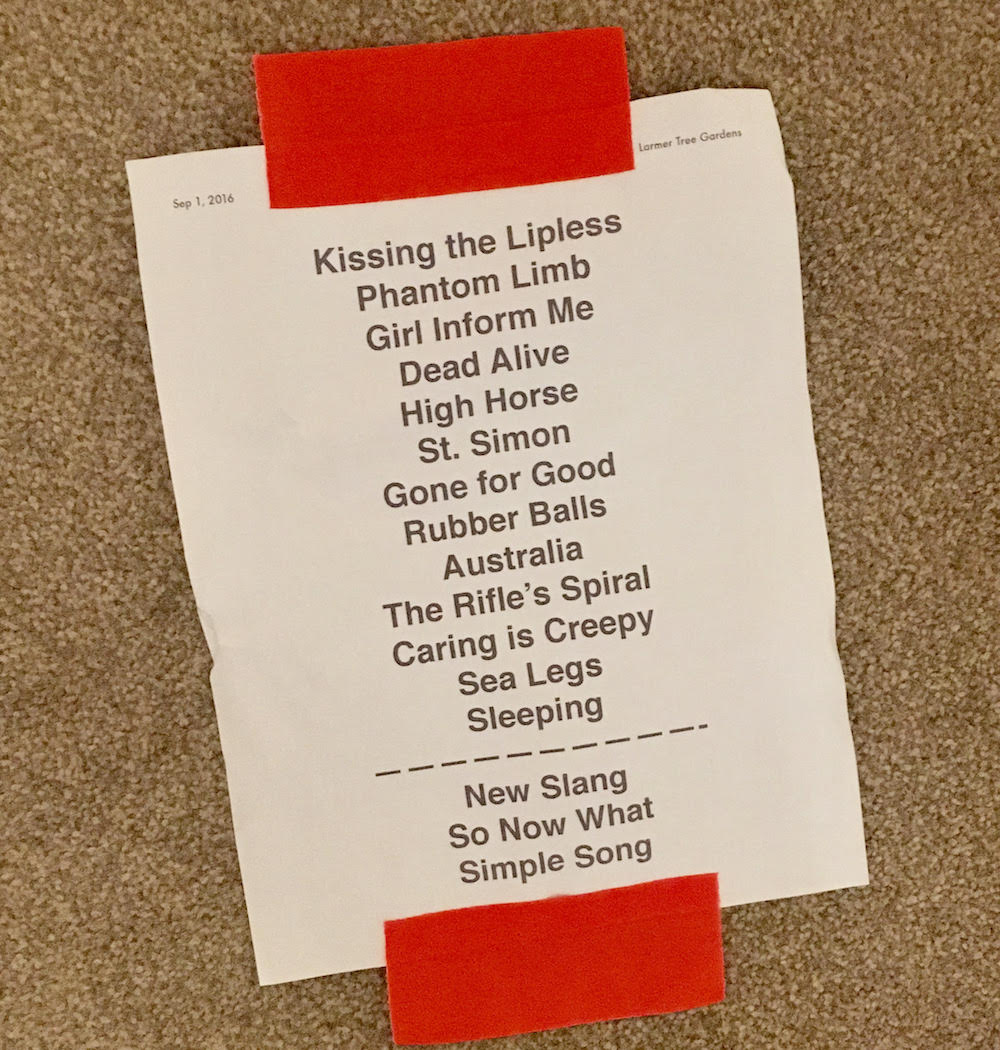 Frontman James Mercer broke up the music with adorably clumsy banter about how charmed he was by the festival, also added an impromptu acoustic version of "Young Pilgrims" - a song he claimed not to have played in about eight years. In fact, after goofing up the song's opening bars and asking the crowd what the first line was, a roar of the first lines of "New Slang" came back - clearly, after all this time, still the song the crowds hold out for, and which came up immediately afterwards.
"We can't wait to come back," Mercer beamed following a storming 'Simple Song', the set's closer, "this is a beautiful festival."
End of the Road continues tomorrow with headline sets from Animal Collective, Cat Power and BEAK>. Download the official End of the Road Festival clashfinder.