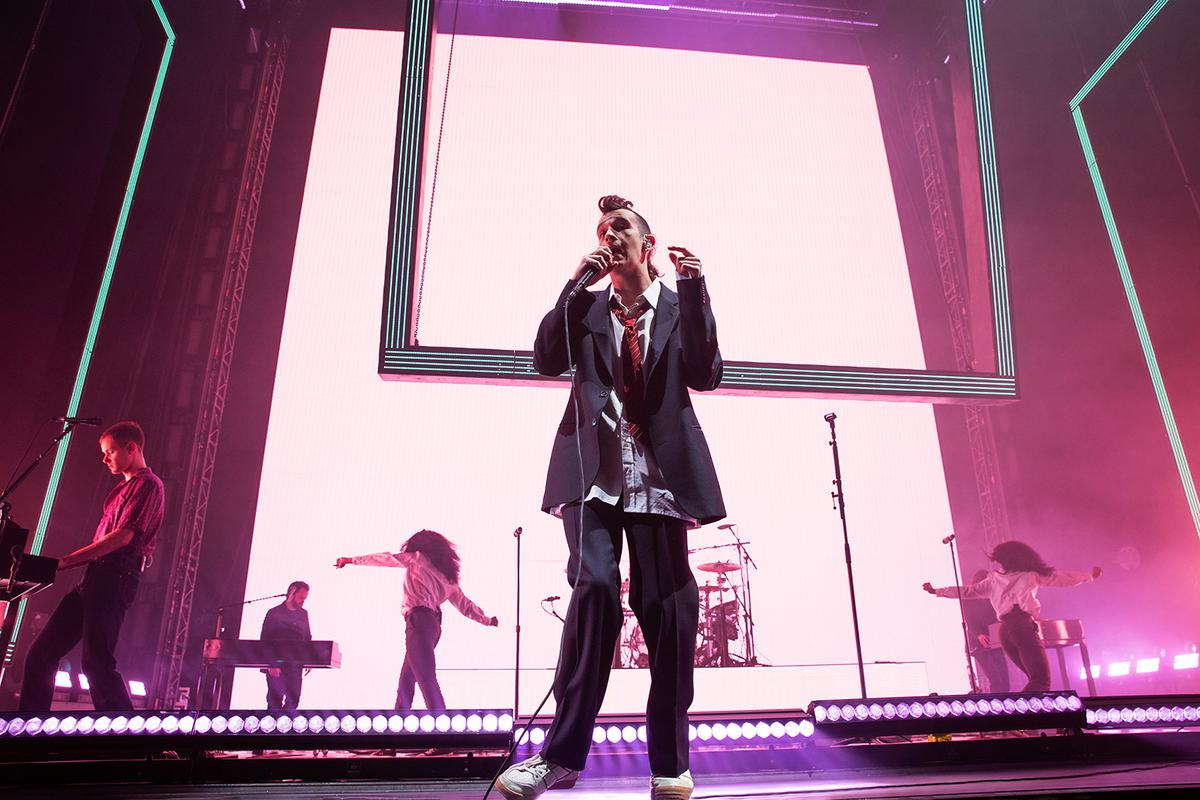 The 1975 launch interactive Mindshower digital detox site for fans
The new Mindshower site is in partnership with Amazon Music, and is centred around the digital detox centre they teased around "The Birthday Party" single.
Mindshower is an AI-powered site that encourages users to go offline for a 'digital detox', a concept that was materialised in their video for "The Birthday Party".
It's not quite a digital detox though, as the site actually gives fans access to unreleased images and their archives. Fans can read exclusive zines, and they can download stems from Notes On A Conditional Form to create their own remixes.
// V I S I T M I N D S H O W E R - L E A R N C R E A T E S H A R E // @AmazonMusicUK @amazonmusic L O V E pic.twitter.com/XgfOg0ADoX

— The 1975 (@the1975) May 20, 2020
The 1975 encourage users to share what they create on the site in the digital detox space of the Mindshower site. The band will be running a competition where a winner will have their artwork featured on Amazon Music's marketing campaign for NOACF, on billboards in London, and on the Amazon homepage.
Dirty Hit's Jamie Oborne says of the site, "With Mindshower, we wanted to offer the fans a unique insight into the world of The 1975. Using the creative from "The Birthday Party" video, we worked alongside Amazon Music to create an experience where their fans can not only learn more from the band, but also use this information to create and share their own content. Our hope is that Mindshower will serve as both an insight into the making of Notes On A Conditional Form and the themes behind it, and that it will inspire fans to share their own reflections of the record through the art and music they create."
The site is live now at
mindshower.ai
. The 1975's
Notes On A Conditional Form
album drops tomorrow (22 May) via Dirty Hit.